Best Wotofo Tanks: My #1 Picks For RDA and RTA Fanatics
By Drake Equation • Updated: 06/11/18 • 6 min read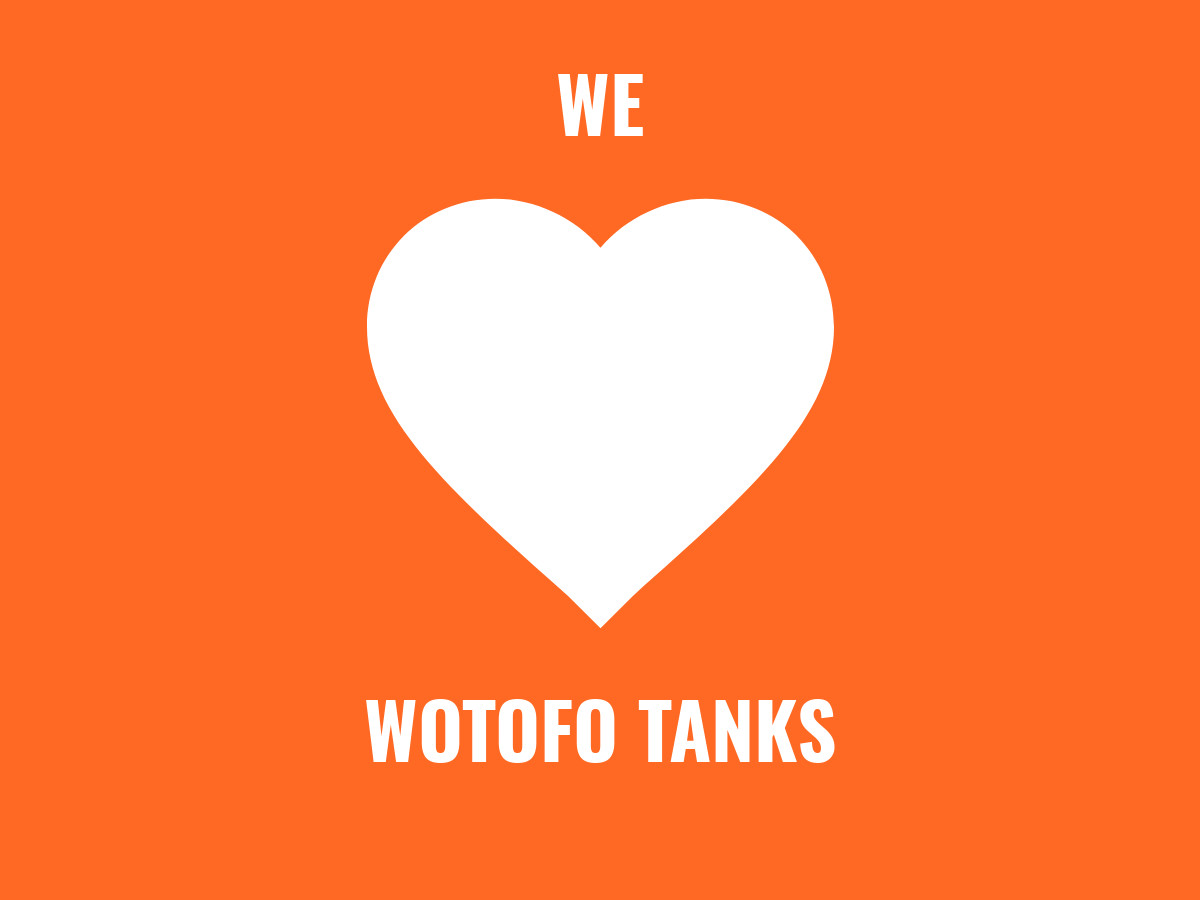 Wotofo is EASILY one of my favourite tank makers in operation right now. It makes some proper bangin' rebuildable tanks. And below you'll find my picks for the best Wotofo tanks right now
---
The first Wotofo tank I ever fell head over heels in love with was the Wotofo Lush Plus RDA.
If you read VapeBeat regularly, you'll know that I am a HUGE fan of this RDA.
I still use it to this day!
And the reason is simple: for flavor, it is almost unbeatable – even today, 2+ years after its release.
This is one of the tanks that got me off sub ohm tanks for good. It showed me that RDAs were better, easier to live with, and delivered flavor unlike anything else.
So, yeah… I got a lot of love for Wotofo.
I've added a bunch more Wotofo tanks to my arsenal in the past couple of years. And what follows is a break down of what I think are the best Wotofo tanks you can buy right now.
---
I'm using images from our extended #vapefam on Instagram throughout this article. The reason? To help our fellow vapers get more exposure for their accounts.
If you'd like your Instagram posts included in future articles, drop me a line on Twitter (@vapebeat)
---
Why You Should Care About Wotofo Tanks
Three reasons, really:
They're cheap – like WAY cheaper than most RDA/RTA brands
They're flavor bangers – seriously, Wotofo engineers are like freakin' wizards in this context.
They're easy to use – I've never had any issues with any of my Wotofo tanks. Ever. They're easy to setup and they last.
And these are my current recommendations for Wotofo tanks, old and new.
If you're in the market for a new RDA or RTA tank, and you don't have a Wotofo one yet, I hope you join the party after reading this!
Best Wotofo RDAs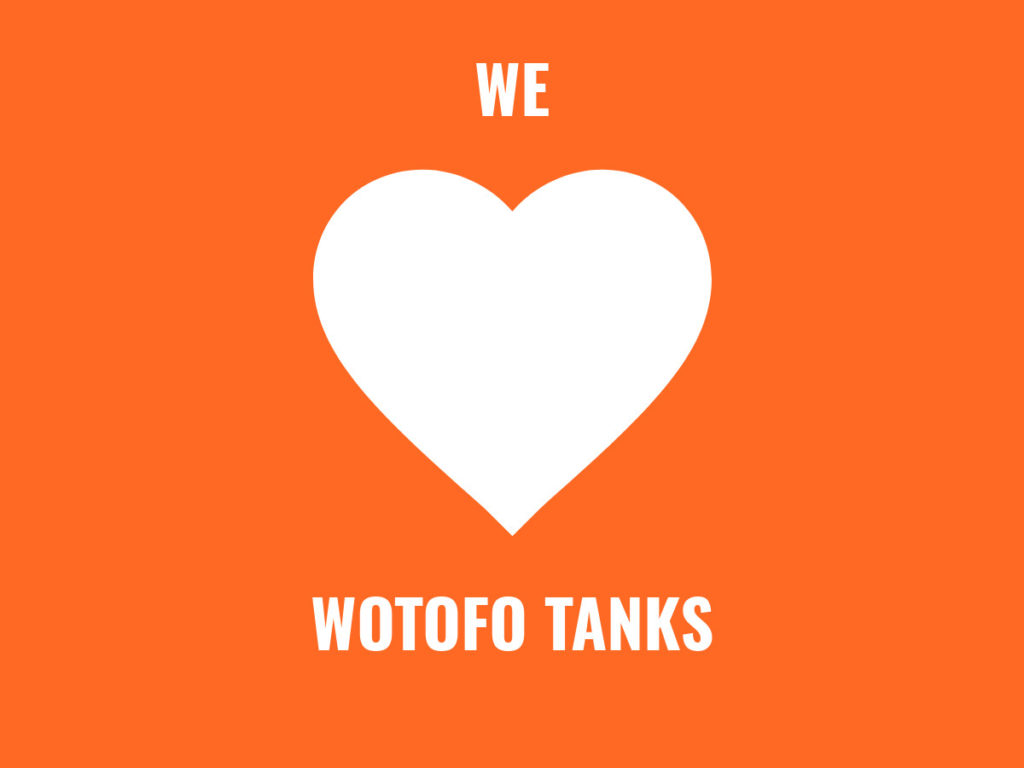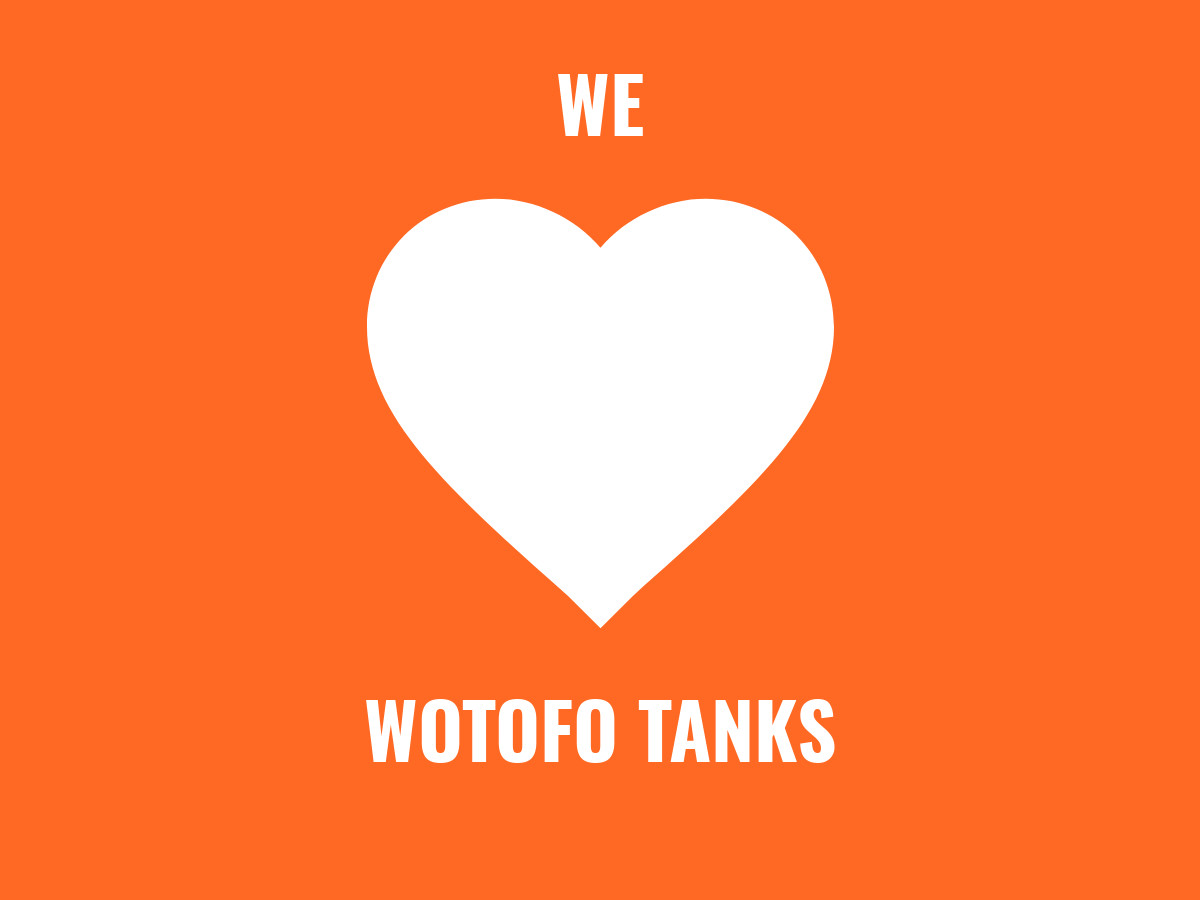 Pin
[social_warfare]
Wotofo Nudge RDA
The Wotofo Nudge RDA is like the second coming of the Lush Plus RDA, meaning it is ALL about flavor.
[letsreviewaffiliate url="http://shrsl.com/ybuy" text="NUDGE RDA | Best Deal | $29.99 (VaporDNA)" size="big" rel="nofollow" target="newwindow" accent="#dd3333″ border="on"]
---
And, boy, does this thing deliver in that department.
If flavor's your thang, then you need the Nudge RDA in your life.
It is one of the biggest flavor-chuckin' RDA tanks around right now. Period.
Why You'd Buy This Tank?
You Like Flavor By The BOAT-LOAD
You Love A Simple Deck
You Also Want An RDA That Squonks
---
Wotofo Recurve RDA
The Recurve, like the Nudge, is another power-player when it comes to flavor and overall performance.
And it was created by YouTube legend Mike Vapes – be sure to follow his Instagram below!
Reviews for this RDA were extremely positive. And they were all true. This RDA is brilliant in almost every respect.
Though it is at its strongest when used as a squonk RDA.
[letsreviewaffiliate url="http://shrsl.com/ybv7″ text="Recurve RDA | Best Deal | $29.99 (VaporDNA)" size="big" rel="nofollow" target="newwindow" accent="#8224e3″ border="on"]
---
I can't pick a winner between the Recurve and the Nudge, so I guess it all depends on which one you like the look of better.
Or whether you're a squonker or not.
The Recurve is a single coil RDA and it's definitely A LOT busier in the design department… but they're both thoroughly excellent.
If you're smart, you'd get both like I did 😉
Why You'd Buy This RDA
Again, MASSIVE Flavor
You Like Single Coil RDAs
Deep-Ass Juice Wells
Excellent Squonk Performance (Never Leaks)
---
Best Wotofo RTAs
RTA tanks can be tricky to wick and setup. But Wotofo's RTA tanks are not like this.
I've only included two here, as I think these are the best options right now.
Both deliver MASSIVE performance and excellent flavor. But they're also super-simple to setup and live with.
I love both of these RTA tanks equally, so, as with the Nudge and the Recurve, it's kind of impossible to say which is the best.
It's like comparing a Metallica to Pantera.
You essentially NEED both in your life, and choosing just one will result in nothing but disappointment.
Wotofo Serpent RTA
Suck My Mod is one of the best YouTubers in the business. Next to Grim Green, I'd say he's probably my favorite.
And SMM designed this RTA with Wotofo, and the man has outdone himself.
[letsreviewaffiliate url="http://shrsl.com/ybvf" text="SERPENT RTA | Best Deal | $36.99″ size="big" rel="nofollow" target="newwindow" accent="#68fc4e" border="on"]
---
Not only is the Wotofo Serpent RTA a dream to build on, wick, and prime. But it is also SUPER cheap – around $20-$24.
The flavor, clouds, design and finish, for this price point, is flawless.
Chuck in the fact that it NEVER leaks and you got yourself a right little banger.
Why You'd Buy This Tank
Flavor. You Can't Get Enough of The Stuff
You Want A Reliable, Easy To Use RTA
You HATE Leaks (This One Doesn't Leak)
You Want MASSIVE Value For Money
---
Wotofo TROLL RTA
The TROLL RTA is now kinda a classic RTA. Loved by many, the TROLL RTA makes it onto this list for a few reasons:
The flavor it kicks out is IMMENSE
Like the Serpent, it's simple to build on.
And it kicks out excellent flavor across a range of wattages, from low (50-60W) to high (100-150W)
[letsreviewaffiliate url="http://shrsl.com/ybvp" text="TROLL RTA | Best Deal | $29.95 (ELEMENT VAPE)" size="big" rel="nofollow" target="newwindow" accent="#24a5e5″ border="on"]
---
The only real downside? You can't replace the drip tip. Other than that this is one flawless RTA that is well deserving of a place in your tank collection.
Why You'd Buy This Tank
You Want BIG Flavor, Regardless of Wattage
You Want An Easy-To-Build RTA
You Like BIG-ASS Clouds
If you're after a simple guide to the best vape tanks around right now, make sure you check out our Best Vape Tank Guide – we tested hundreds of tanks (and these were the top-rated options).
Drake Equation
Co-founder and Editor of VapeBeat. I make the words.