Flavor. Clouds. You want them both when you're vaping and in order to achieve either you're going to need a decent setup.
But what are the best vape tanks for flavor (and also clouds) right now?
This is a trickier question to pin down than you might imagine.
There are literally thousands of vape tank options.
THOUSANDS.
And I certainly haven't tested all of them. But I have used a bunch, and what follows are my picks for the biggest-hitters when it comes to flavor.
First and foremost, though, you need to decide what style of tank you're going to be using?
If flavour's your thang, then you'll 100% want to go the RDA route, as these types of tanks offer unparalleled flavor – nothing else comes even remotely close in this regard.
For this reason, we'll start with the best RDA tanks for flavor.
I'm gonna keep the lists for each nice and lean, as I am 100% focusing on flavor here – and nothing else.
I mean, I could list ALL the RDAs that have great flavor, for instance, but that'd take all day.
The BEST Vape Tanks For Flavor – My Picks For 2018 
So, rather than do that, I'll just list the ones that I love with all my heart for each style of tank.
Basically, these are the tanks that I own, love, and use most weeks to get my vaping done.
I'll update this article as and when I test new stuff, but for now the tanks listed below, broken up into RDAs, RDTAs, RTAs and Sub-Ohm Tanks, are my current picks for flavor chasers.
Best RDA Tanks For Flavor 
528 Custom Vapes GOON LP RDA
---
The daddy. The One. The RDA that nearly all other RDA tanks are benchmarked against. Yes, it's the 528 Custom Vapes GOON LP RDA and if you haven't experienced vaping with this bad boy, well, you're missing out, as nothing comes close for overall performance and flavor.
This is basically my desert island RDA, the one I'd take if I were stuck on an island in the middle of the ocean.
It's that good.
And if you're after superb flavour, this is the only RDA you need to bother with.
Only downside? It's a little pricey. But who cares when it's this good.
---
Pulse 24 RDA
---
Next up: the Pulse 24 RDA.
This one's the new kid on the RDA block and it's made a lot of friends very quickly, thanks to its awesome design, amazing flavor, and excellent squonking abilities.
It's also quite a cheaper than the GOON RDA.
If you're on a budget and are after massive flavor, as well as best-in-class squonking, the Pulse 24 RDA should be high on your list.
This RDA from Vandy Vape is riding very high right now, and given its awesome overall performance, that is right where it should be too.
---
Dead Rabbit RDA

Unique. Compelling. Everything you'd want from an RDA? Pretty much.
---
This RDA is exceptional.
It's my current daily driver and it has been doing me proud for a couple of months solid now.
I love the design, I love the airflow and, most of all, I love the simple-to-build-on-deck and the flavor and clouds it kicks out.
---
Wotofo Lush Plus RDA
The Wotofo Lush Plus RDA is a weird little son of a bitch, but the flavor you get from it is mind-blowing. I've had mine for AGES now and I keep coming back to it, usually to test other tanks against it for flavor, but mostly because it kicks a lot of ass and is extremely easy to live with.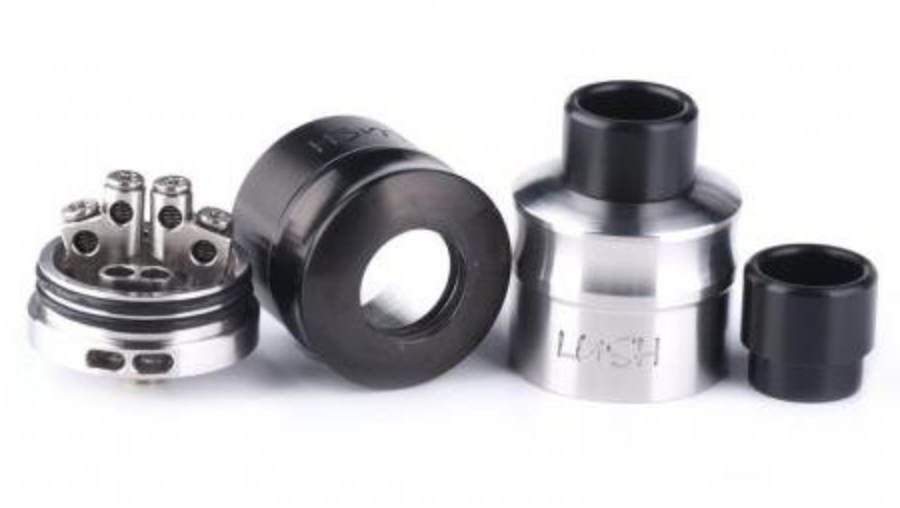 This is one of the cheapest RDAs on this list.
But do not be fooled by its price tag: when it comes to flavor, there are few RDA tanks that can hold a candle to the Wotofo Lush Plus RDA.
Trust me.
---
BONZA RDA
Another Vandy Vape RDA, this one.
Created by one of my favourite YouTubers, the Vaping Bogan, the Bonza RDA is ALL about performance and flavour.
It also holds an unholy amount of E Juice as well, meaning less time dripping and more time ripping.
---
The design is excellent, as is the post deck, and once you've vaped on this thing you will know why one of the best YouTubers in the vape game has put his name against it – it rocks.
Big time.
I still prefer the Pulse 24 RDA and the Dead Rabbit RDA, for a couple of reasons, but the Bonza RDA is 100% on point when it comes to flavor and clouds.
I also love the design of the tank itself and the colors it comes in.
---
Best RDTA Tanks For Flavor
GAIA RDTA
The GAIA RDTA by Cluthulu Mods is, by far and away, one of my all-time favorite RDTAs. The packing it comes in its beautiful, the RDTA itself is stunning to behold, and, when set up correctly it vapes like an absolute champ.
Flavor is precise and the clouds are enormous. This RDTA does not disappoint in any areas that matter. The overall flavor is not as good as what you get on an RDA, but it's close enough. This RDTA is easy to live with, easy to setup, and it vapes really well – even if you're a noob.
You Can Grab The GAIA RDTA via Element Vape for $34.95
---
Medusa RDTA
The Medusa RDTA is pretty old school, but in my book it is one of the best in the business for performance and overall flavor. The tank itself is well designed and simple to setup. But where it really comes into its own is with flavor – it's RDA-good. And that is significant.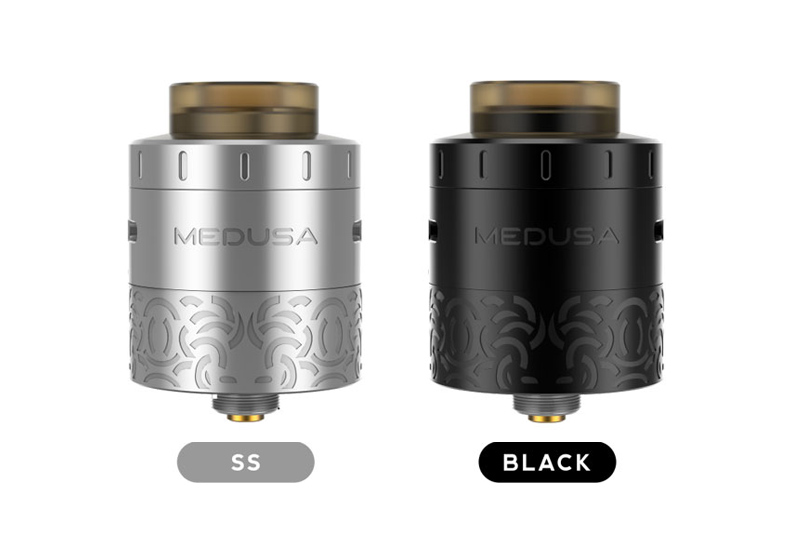 The thing I like about the Medusa RDTA is that it's reliable. I've had mine for longer than I can remember and it has never missed a beat. Not even once. The build deck is also pretty forgiving too, so even if you're a novice builder, you'll still be able to get it working optimally.
You Can Pick Up The Medusa RDTA via VaporDNA for $24.99 – Down From $36.99
---
Best RTA Tanks For Flavor
Vandy Vape Kensei  RTA

RTA tanks are strange beasts. I have a love/hate relationship with them, whereby I love the concept and idea behind them, but kind of hate the reality – the leaking, the dry hits, the fiddly setup.
The Kensei RTA, however, is kind of different – I can actually set this RTA up without too much fuss. And this, at least in my experience, is supremely rare in the esoteric world of RTA tanks.
The Kensei RTA is a superbly designed tank, perhaps one of the best looking setups on this list. It also kicks out very impressive flavor and clouds, so if you're after an RTA that is easy to live with (compared to other RTAs) the Kensei RTA should be HIGH on your list.
You Can Pick Up The Kensei RTA via DirectVapor (FREE SHIPPING) For $40.95
---
Best Sub Ohm Tank For Flavor
UWELL Valyrian
The UWELL Crown, the original, was one of my favourite sub-ohm tanks of ALL TIME. The successors that followed it, unfortunately, didn't live up to the lofty performance of the original. They were OK, just not great.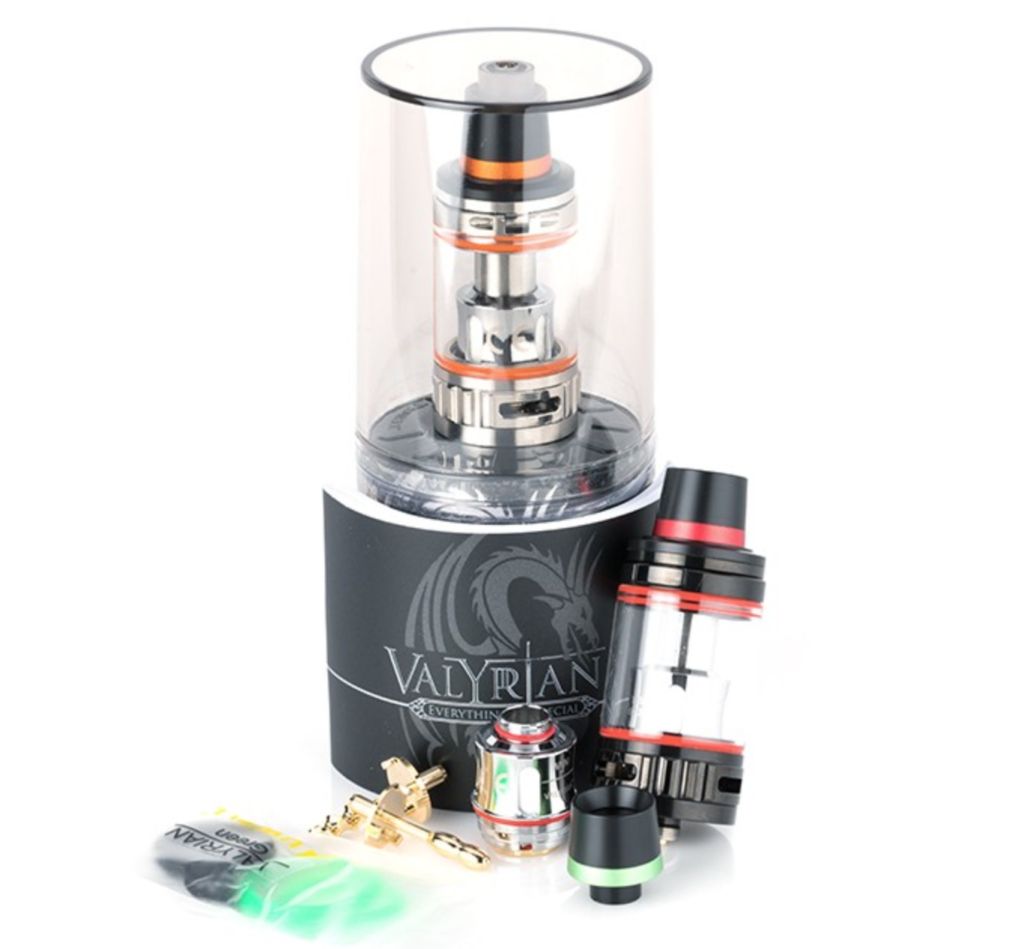 This is 100% NOT what happened with the UWELL Valyrian. No, this sub-ohm tank is BAD ASS in the best of possible ways. It looks amazing, it vapes brilliantly, packs in some of the best flavor of any sub-ohm tank ever released, and its coils, when primed correctly, will outlast pretty much every other manufacturer's by a large margin.
If you only buy one sub-ohm tank in 2018, make it the UWELL Valyrian – it is frickin' superb in every single regard. I love this tank. And you will too 🙂
You Can Pick Up The UWELL Valyrian via FLAWLESS Vapes For $36.79 – Down From $45.99
---
Tanker VapeAMP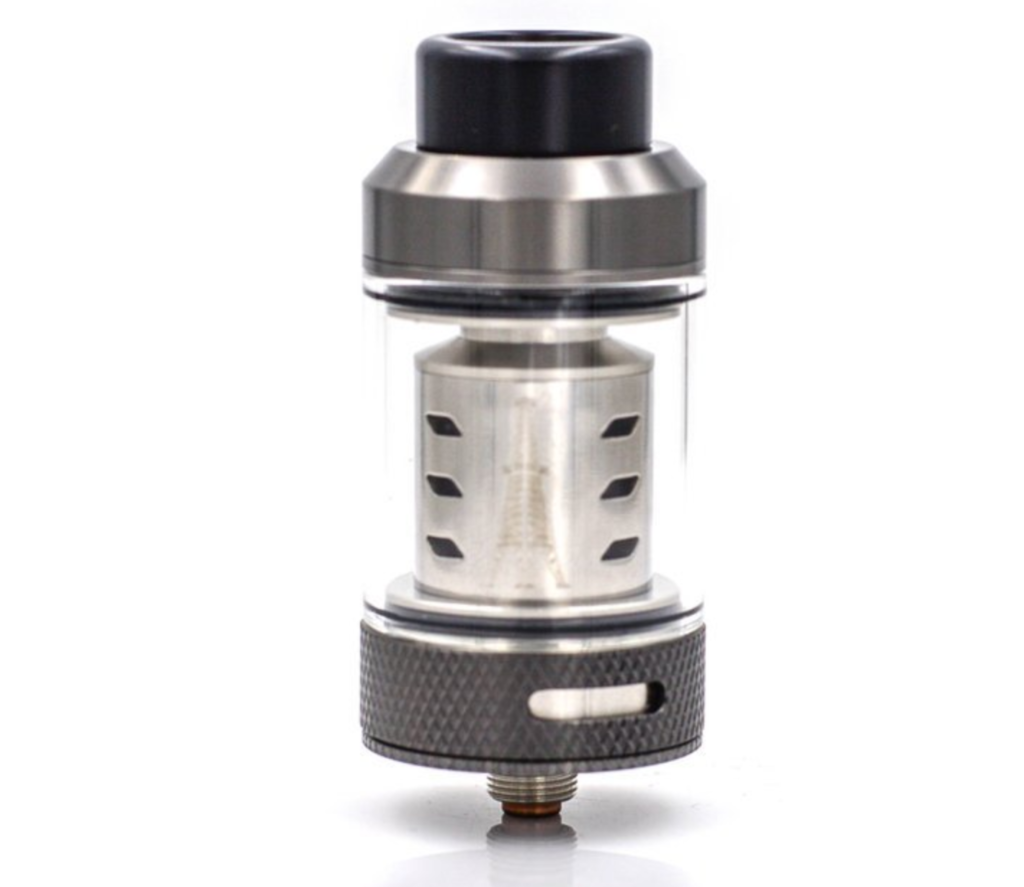 VapeAMP make some of the best mech mods in the business.
It also makes pretty darn impressive sub-ohm tanks as well in the form of the Tanker, which is one of my favourite sub-ohm setups ever for flavor.
The tank will hold 5.5ml of E Juice and is constructed from premium build materials.
The net result of this is that you can load it up with a ton of E Juice and vape for hours, uninterrupted.
What really sets the Tanker apart from most sub-ohm tanks is its flavor; it is kind of in a league of its own in this regard.
I also love the no-nonsense approach to its design; it's just so utilitarian.
Nothing about it is flashy or showy – it's just designed to vape nice and hard and deliver some of the best flavor in the game.
An amazing, solid, all round performer that delivers the goods on all fronts.
You Can Pick Up The TANKER Sub-Ohm Tank via FLAWLESS Vapes For $36 – Down From $46