What are the best vape tanks for flavor right now? Well, you have PLENTY of options. Too many, probably. But these vape tanks are the ones that get my vote for overall flavor and clouds!
---
Sub Ohm Tanks
---
RDAs 
---
RTAs
---
Flavor. Clouds. You want them both when you're vaping and in order to achieve either you're going to need a decent setup.
But what are the best vape tanks for flavor (and also clouds) right now?
This is a trickier question to pin down than you might imagine.
There are literally thousands of vape tank options.
THOUSANDS.
And I certainly haven't tested all of them. But I have used a bunch, and what follows are my picks for the biggest-hitters when it comes to flavor.
First and foremost, though, you need to decide what style of tank you're going to be using?
If flavor's your thang, then you'll 100% want to go the RDA route, as these types of tanks offer unparalleled flavor – nothing else comes even remotely close in this regard.
But we're gonna start with the most popular type of tank – the sub ohm vape tank.
After that, we'll examine RDAs and RTAs.
The BEST Vape Tanks For Flavor – My Picks For Right Now 
Basically, these are the tanks that I own, love, and use most weeks to get my vaping done.
I'll update this article as and when I test new stuff, but for now the tanks listed below, broken up into RDAs, RTAs, and Sub-Ohm Tanks, are my current picks for flavor chasers.
Sub Ohm Vape Tanks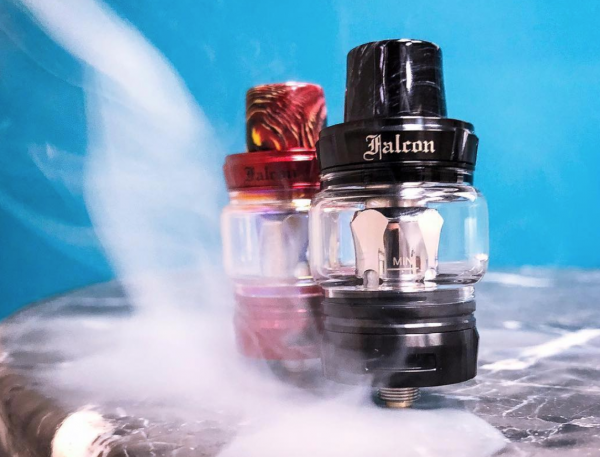 When it comes to flavor performance, sub ohm tanks are one of the easiest ways for vapers to achieve maximum results.
You don't need to build anything or install your own cotton. All you have to do is install a stock coil, prime it, and you're ready to go.
Sub ohm vape tanks are probably the most common type of tank used by vapers right now. This is because most vape starter kits come with a vape tank – and 99.9% of the time these are sub ohm tanks.
But there are some things you need to consider before buying a sub ohm tank:
Are The Coils Any Good?
How Long Do The Coils Last?
Does The Tank Support Mesh Coils?
For me, these are key things to consider because coils definitely make or break a tank – just look at SMOK! Its coils suck and this is why it has fallen from favor in the eyes of many vapers.
Coils are the linchpin that makes good flavor possible. And the tanks included in the table below are all KILLER in this regard.
---
RDAs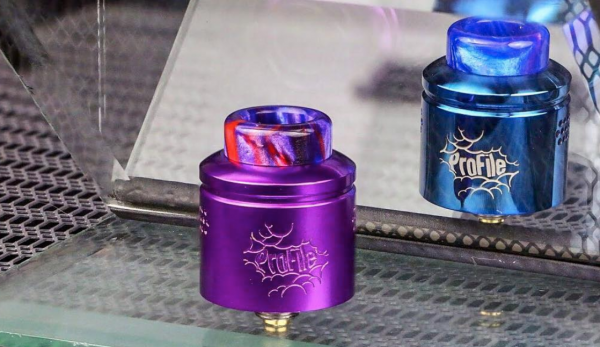 RDAs don't run coils per se; instead, you make your own using pre-made coils or your own wire. You then wick them with cotton and, well… that's about it!
If you don't fancy dripping your E Juice every five minutes, you will 100% want to go with an RDA that can squonk. You will also need a squonk mod for this, however.
For me, RDAs are the gold standard when it comes to flavor. Nothing else comes even remotely close, so if flavor is what's most important to you, well… you need an RDA tank in your life.
And right now, these are EASILY the best RDA options around:
---
RTAs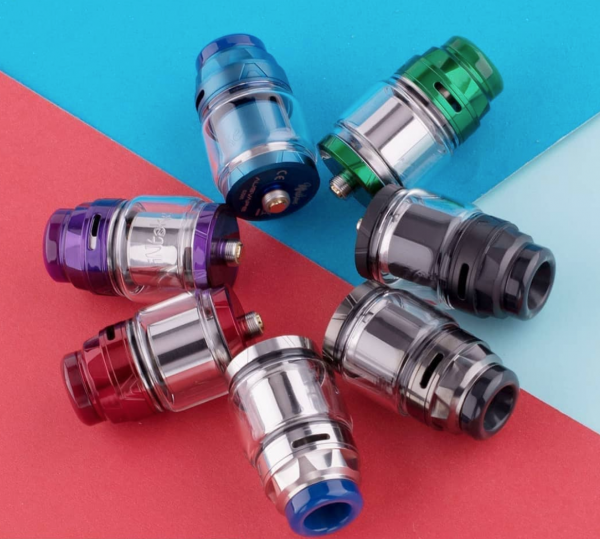 RTAs (or Rebuildable Tank Atomizers, as they're also known) are essentially a halfway house between a sub ohm tank and an RDA.
You build your own coils, as you do with an RDA, but you're able to store juice inside the tank just like you do on a standard vape tank.
The upshot of an RTA is that you don't have to worry about coils burning out. Nor do you need a squonk mod to have on to the go access to vape juice. You also get great flavor from them too, as they're rebuildable.
However, RTAs can be tricky to work with. You have to know what you're doing to get the best results. At least, this used to be the case. Nowadays, finding a leak-proof RTA that's easy to wick isn't too hard.
My current favorite RTAs are listed below in the table; they're all 100% leak-proof, simple to wick, and deliver exceptional flavor.
---
Things To Keep In Mind…
All of the tanks listed in this feature are simple to use – even the RTAs. But if you're brand new to vaping, it is definitely worth starting off with a standard, sub ohm tank.
Wicking and installing coils can be tricky, especially if you've never done it before. I would always recommend rebuildable tanks over sub ohm tanks simply because they're cheaper to run and you get better flavor.
There is a learning curve with rebuildable tanks though, and you need to understand what you're doing, so if you've never built a tank before, I'd start with and RDA before you progress to an RTA.
Once you can build an RDA, you'll find building an RTA much easier.