Best Single Coil RDA: My #1 Picks For Flavor RIGHT NOW
By Drake Equation • Updated: 10/02/20 • 9 min read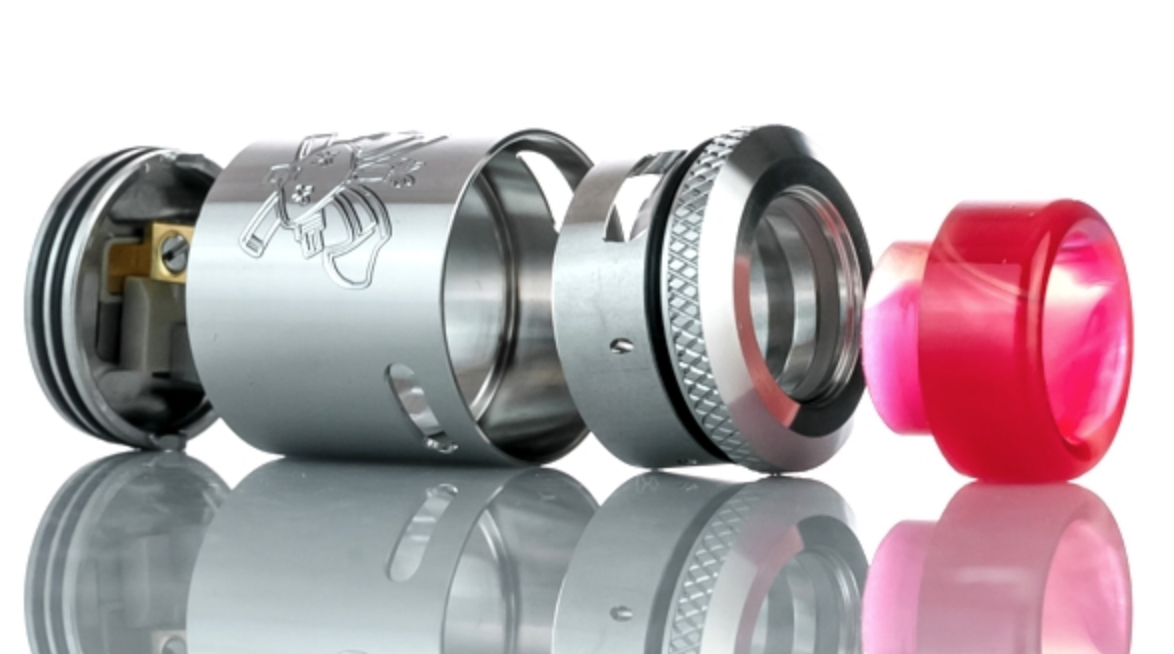 When it comes to single coil RDA tanks in 2020, you have A LOT of options. But these, IMHO, are the best single coil RDA tanks for flavor in 2020
Top Single Coil RDA Tanks 2021
#1) Wotofo Profile 1.5 RDA
The Wotofo Profile RDA was utterly badass. A total game-changer. But its successor, the Wotofo Profile 1.5 RDA, takes things to a whole new level.
Powered by Wotofo's nexMESH Technology, the Profile 1.5 RDA takes flavor and ease of use to a whole new level. The AFC has been improved, the build deck is bigger, and the flavor is even better. Amazing stuff. 
#2) ELDER Dragon RDA
If you like small RDAs that look pretty but behave like absolute sluts when it comes to flavor and clouds, the ELDER Dragon RDA is 100% worth a look.
It features a quad terminal build deck design w/ full squonking support and is available in a range of color options. For flavor, for looks, for clouds, this RDA is hard to beat. I didn't put mine down for months. 
#3) STING MTL RDA
MTL RDA tanks aren't too common, but they do exist. And for my money, the STING MTL RDA is currently the best in the business with respect to overall flavor, ease of use, and design.
Co-designed by the YouTube reviewer Vapor Place, the STING MTL RDA is designed for mouth to lung vaping and nic salts. And if that's your bag, you definitely need one of these in your rotation.
Which Single Coil RDA Should I Buy?
With the above single coil RDA options, you're basically covered for all styles of vaping – from mesh coil RDAs to MTL RDAs.
The team spent a good deal of time testing RDAs for this list. In total, we probably got through around 30 RDAs in total.
Things have changed a bit in 2020 though. And not just because of COVID. Thanks to legislation from the FDA, the number of new products hitting the market has dwindled.
For now, these single-coil rebuildable deck atomizers are about as good as it gets when it comes to flavor, ease of use, and deck quality.
If you want something more potent, something that can handle BIG builds and dual-coil builds, you'll want to check out our guide to the best RDAs instead.
Why Use A Single Coil RDA?
If you're rocking a squonk mod, or a single cell mod, a single coil RDA is a MUST.
Why? Because they only have one coil to power and this means you can run them at lower power and get more from your battery.
And most – but not all – squonk mods are single cell setups right now.
Yes, there are a few dual-18650 squonk mods around, but most run on single 18650 cells. And most are unregulated too.
Bottomline: if you're a serious vaper, and you like to squonk, you 100% need a single coil RDA tank in your arsenal.
And these are my picks for the best overall single coil RDA tanks for flavor, performance, and squonkability.
Best Single Coil RDAs
#1) Wotofo Elder Dragon RDA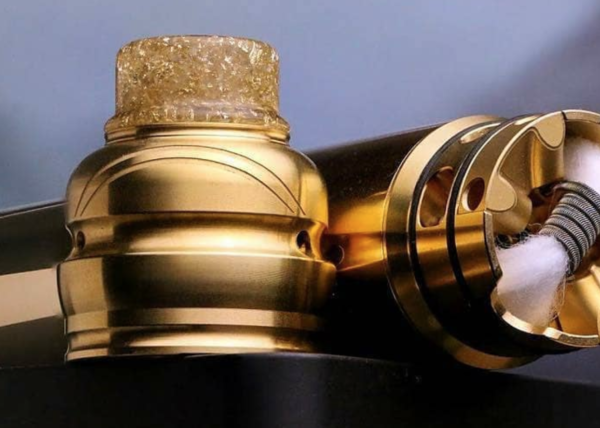 You might have noticed something of a trend in this post. Wotofo has quite a few RDAs listed. This isn't a coincidence. The company has, for the last couple of years, consistently pumped out truly awesome single coil RDAs. And the Elder Dragon RDA is no exception.
The Elder Dragon RDA is a small, perfectly designed, single-coil RDA. Like the Recurve RDA, the Elder Dragon RDA is ALL about flavor and simplicity. Installing a coil is a cinch. Ditto wicking. It squonks like a monster and the flavor it kicks out is incredible.
The deck is nice and compact and you have deep juice wells along the left and right sides. It looks small, but somehow, like the Recurve, it is impossible to over-squonk. And despite its diminutive size, the Elder Dragon RDA kicks out truly epic flavor. I really, really love this RDA; I just it nearly every week.
For the price, the design, the quality of the deck and the packaging it comes in you simply cannot beat this RDA. Wotofo has once again hit the ball out of the park. The Elder Dragon RDA is a tour de force of flavor, design, and usability. Truly exceptional stuff across the board.
---
#2) Wotofo Recurve RDA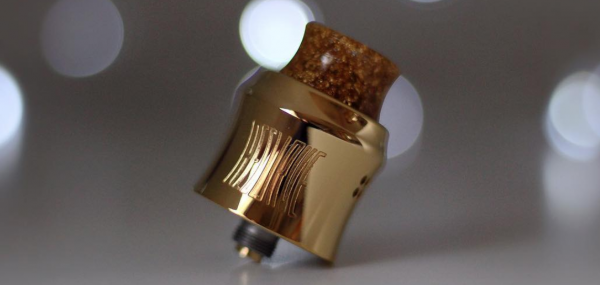 Best Price: VaporDNA – $29.99
The Recurve RDA is one of my all-time favorite vape tanks. It's one of those tanks that does it all – and looks completely badass in the process.
It's unique looking, super-simple to live and work with, and it kicks out some of the best flavor of any RDA I have ever owned.
Everything is geared towards usability and performance. And because it's a single coil with excellent airflow, the hit it delivers is exceptional – even at lower outputs like 45W.
All of which makes it a MUST-HAVE for any serious RDA users out there.
It keeps all the awesome design language of its bigger brother, as well as that innovative airflow system, just in a more demure chassis.
For flavor and clouds it is very hard to beat.
---
#3) Vapefly Pixie RDA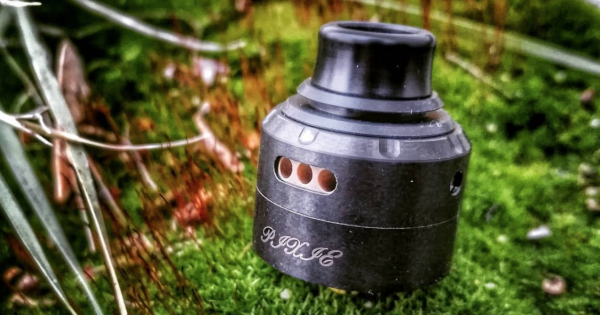 The Vapefly Pixie is a tiny little atomizer that delivers plenty of flavor and performance. The deck is INSANELY simple to build on and it squonks like a true champion.
Vapefly isn't too well known right now, but with RDAs like this, that won't last long. This BF RDA is ideal for anyone that likes a low-profile look to their setup.
If you're a flavor-chaser you are in good hands too. What I like most about this RDA is that it's simple to set up and it kicks out a monumental amount of flavor.
I run mine around 45W and still get jaw-dropping flavor from it. Also, running it at lower wattages ensures you don't run into overheating issues which are common on smaller, squat RDAs.
---
#4) Pulse 24 RDA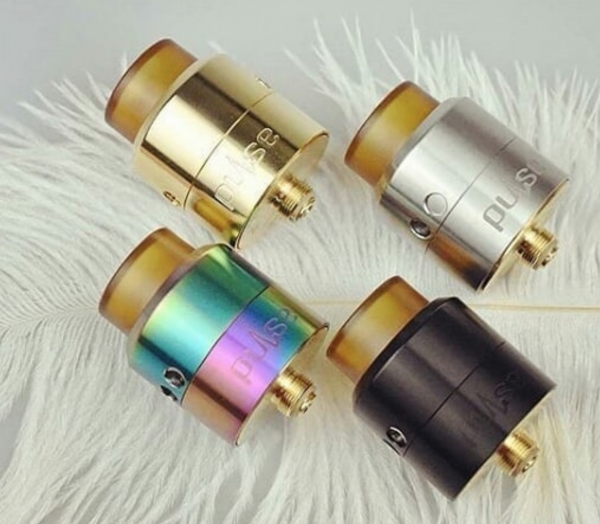 This RDA might be old, but it is still one of my all-time favorite BF RDAs. For flavor it is still more or less in a league of its own.
Chuck in the fact that it can also run dual builds and you got yourself a bangin' little atomizer.
I love this RDA, and because it is now so cheap, there is literally no reason not to add it to your collection.
The deck is brilliant, the flavor incredible, and it squonks like an absolute champion.
If you don't already own this RDA, your collection is missing a key player!
---
#5) Wotofo Profile RDA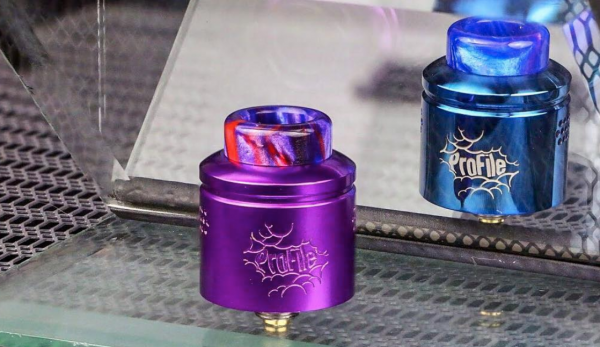 If you want to run mesh coils, and you should, as they're great, there is only one game in town: the Wotofo PROFILE RDA.
The PROFILE RDA has won more awards and accolades than any other RDA released during the past 12 months.
The flavor is brilliant, the mesh coils superb. But for me, it's all about how good this atomizer looks. The mad-flavor and gorgeous airflow are just cherries on the cake.
A phenomenal RDA whichever way you slice it.
If you don't own the PROFILE RDA, well… you're missing out on some of the best vaping right now.
---
What's My Favorite Single Coil RDA?
This is kind of an impossible question to answer. I own all three of these RDAs and they all get A LOT of use.
I think my outright favorite right now is the Recurve RDA.
Why? I just love the smooth airflow and how precise the flavor is – it's just so well designed and it squonks brilliantly.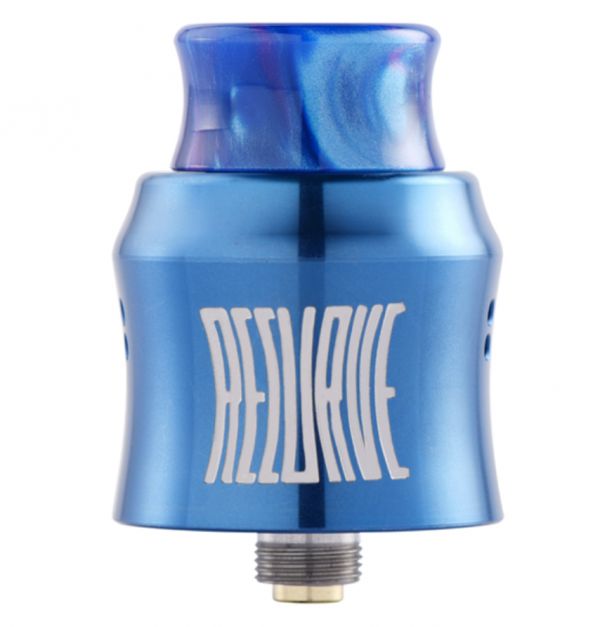 It's also well priced
Looks BADASS
And is super-simple to setup and vape on
I am a huge fan of the PROFILE and the Pulse, too… it's just that for me, the Recurve RDA is what I keep coming back to.
I'm a big Wotofo fan, especially its RDAs, and the Recurve RDA is easily one of the best the company has ever made.
I literally cannot name one thing that is wrong with this RDA – and that NEVER happens.
And with a price of less than $30, the Recurve RDA is damn hard to beat.
---
Cheap Single Coil Atty (That Doesn't SUCK)
If you're after something super-cheap, just to dip your toe in the world of single coil attys, the Wasp Nano by OUMIER is definitely worth a look.
It is absolutely TINY, easily one of the smallest RDAs I have ever used.
But don't let this put you off; the Wasp Nano can chuck flavor with the best of them.
The Wasp Nano RDA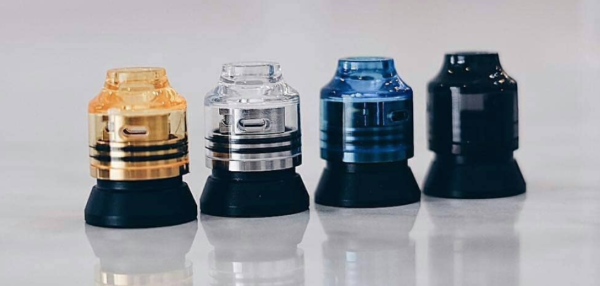 The deck is simple to use, takes about three minutes to build and wick, and the airflow and flavor are bangin'.
The Wasp Nano RDA is also fully ready for squonking too. In fact, it is actually a much better squonk RDA than standalone dripper. And the reason for this is that it has a very small juice well.
When used as a squonk RDA, however, it really comes into its own with HUGE flavor, helped enormously by its squat deck, and great, buttery-smooth airflow. On top of this, it is also very cheap – just $15.99.
Check out our Wasp Nano RDA review for more detail, so you can get an idea about what makes this tank tick.
>>>Click Here To See The Top Single Coil RDA Table Again…
---
UP NEXT: The Best Regulated Squonk Mod of 2018 (So Far…)
Drake Equation
Co-founder and Editor of VapeBeat. I make the words.