Best regulated squonk mod right now? If you're after a solid, good-looking, regulated squonk mod, well… there's only a couple of options in town right now and they are…
---
My Top Squonk Mod Picks
Product
PICTURES
Rating
USPs
Price

100%

Awesome Performance (200W, Full TC Suite)
Great Design; Unique & Lots of Color Options
10ml Squonk Bottle
Dual-18650s

95%

Excellent Design
Dual-18650 Cell
TC Support
240W Max Output
Comes With Decent RDA 
[social_warfare]
---
First, we're going to take a look at the awesome USV MachON3, which is by far and away one of the best value regulated squonk mods on the planet right now.
Why's that? Simple: it's a kit – so you get an RDA included with it.
1) USV MachON3
Stylistically, the USV MachON3 is a brilliantly executed mod. I adore the way it looks and feels. Premium-grade materials, ergonomic design, and the inclusion of a bangin' little RDA make it a truly memorable device.
For starters, the USV MachON3 packs in a gorgeous 1.3in TFT display that makes moving around and adjusting settings very simple. I tend to keep things in wattage mode, but if you're more adventurous, navigation is super intuitive.
The UX is also customizable, so you can really make this mod your own. It's also available in two color schemes at present:
My personal favorite would be the black and red; I just think the red accent work on the chassis looks totally badass.
USV MachON3 Specifications
Screen Type: 1.3 inch TFT
Power Range: 5W-240W
Temp Control Range: 93°-315°C/200°- 600F°
Input Voltage: 5V-1.5A
Output Voltage: 1V-8.4V
Resistance Supported: 0.1-2.0Ω
Available Modes: POWER/BYPASS/TEMP
Standby Current: <200 μA Temp Control coil supported: NI/TI/SS316 Spring loaded 510 connector
As you can see, you have plenty of features and power (up to 240W) at your disposal. Add in temperature control vaping and Bypass Mode, and you're looking at one of the most feature-rich squonk mods on the market right now.
Other Cool Things?
There is a lot to get excited about here; the USV MachON3 is designed to cover ALL bases for those after the optimum, regulated squonking experience.
But for me, the following things really stand out as MAJOR USPs:
It Runs Two 18650 Batteries – This Makes It Ideal For Dual-Coil RDA Builds
The Squonk Bottle Holds 9ml of E Juice
You Have 240W of Power To Play With
It Comes With A Very Good RDA
MACH TWO RDA
This is what basically makes the USV MachON3 such good value; you get a very competent dual-coil RDA included with the mod.
And you get it for the same price as the Rage squonk mod, which does not come with an RDA.
Most seasoned squonkers will have an entire arsenal of rebuildable atomizers at their disposal, but if you don't, and you want a regulated squonk mod, the USV MachON3 serves up just that little bit extra with respect to value for money.
I actually really like the MACH TWO RDA as well; the flavor and deck are great. It's super-easy to work with and you get TONS of vapor from it.
The combined package is very, very impressive. And if you're after your first proper, regulated squonk kit it's kind of impossible not to be tempted by the USV MachON3.
Best Place To Buy USV MachON3 Online?
DirectVapor | $99.99 (FREE SHIPPING)
(UK) ECIG ONE | £79.99 (FREE SHIPPING)
---
2) Ohm Boy's RAGE Squonk mod
The second option for regulated squonk mods is Ohm Boy's RAGE Squonker.
Why? Simple: it's regulated, meaning tons of safety features and support for TC and other vaping modes, but mostly because it looks BADASS and it runs on dual 18650 cells.
For me, the combination of it being regulated plus the fact that it runs on two dual-18650 cells makes it easily one of the best options around right now.
It's also VERY well priced too; you can pick one up for $99.99 via HeavenGift.
And that is a very, very good deal.
Ohm Boy RAGE Squonk Specs
[letsreviewaffiliate url="https://fave.co/2ycQErG" text="BEST DEAL | $99.99″ size="big" rel="nofollow" target="newwindow" accent="#dd3333″ border="on"]
---
Here's a quick n' simple break down of the RAGE Squonk Mod's specs and features:
5 to 155W Output Range
0.08 to 3 Ohm Atomizer Range
40A Max Output Range
Temperature Control Suite
Ni200 Nickel Support
Titanium Support
SS316 Support
Bypass Support
200 to 600 degree Fahrenheit Range
.69 inch Mounted OLED Screen
7ml Squonk Bottle
Oversized Firing Button
Magnetic Battery Door
Accepts Dual High Amperage 18650
The key thing here is the batteries; you get support for two 18650 cells.
Chuck things like temp control vaping modes and Bypass Support, and you're looking at one of the most feature-packed squonk mods on the planet right now.
I'm a huge fan of Duane (AKA Ohm Boy). I love his content and the RAGE squonker is a testament to just how well this guy knows his stuff.
There was a HUGE gap in the market for a decent, dual-celled regulated squonk box mod. And the RAGE fills it very nicely, indeed.
There will be others, you can count on that, but for now, when it comes to design and overall performance, the RAGE Squonk Mod is going to take some beating.
My Top Squonk Mod Picks
Product
PICTURES
Rating
USPs
Price

100%

Awesome Performance (200W, Full TC Suite)
Great Design; Unique & Lots of Color Options
10ml Squonk Bottle
Dual-18650s

95%

Excellent Design
Dual-18650 Cell
TC Support
240W Max Output
Comes With Decent RDA 
[social_warfare]
---
Why Regulated Squonk Mods Are Better
For me personally, it's a safety thing: with a mech mod, you're kind of on your own – it's just you, your tank, and the battery.
Get it right and you're all good, but if you get it wrong, well… things can go sideways pretty quickly.
This is why I ALWAYS recommend regulated mods over mech mods; not because I have anything against mech mods, just because regulated mods are safer.
And when it comes to vaping, I'm ALL about safety.
Dual 18650 Regulated Squonk Mods – Why You Need One
If, like me, you've used a bunch of the first wave of squonk mods that started hitting the market during 2017/18, you'll know that single cell mods and RDAs are not a good combo.
And the reason for this is power – you simply DO NOT have adequate battery power for an RDA with a single 18650 cell (or a 20700 cell, for that matter).
This is why dual-18650 mods like the RAGE Squonk mod are infinitely preferable.
Dual-Coil RDA on Your Regulated Squonk Mod? Not A Problem…
[letsreviewaffiliate url="https://fave.co/2ycQErG" text="BEST DEAL | $99.99″ size="big" rel="nofollow" target="newwindow" accent="#dd3333″ border="on"]
---
Continuing on from the above point: if you're running something like the Dead Rabbit RDA on a single cell mod, you'll need to be pushing at least 80W to get any kind of performance from it.
Thing is, at that output your battery won't last more than two/three hours with normal to moderate usage.
And herein lies the problem (and the solution to) single cell squonk mods…
If you want to run dual-coil RDAs, you 100% need a dual-cell squonk mod.
Even with a 20700 cell, which is larger, you're still going to be running out of battery power after a few hours. And unless you want to carry three spares with you at all times, this isn't ideal.
I recently learned this lesson when I tested the Pulse 80W squonk mod; it's a decent mod but the battery life is just terrible – even with single coil RDAs.
A dual-18650 squonk mod solves ALL of this, however, by giving you enough power to run dual or single coil RDAs on it which is why mods like the RAGE squonker are getting so popular right now.
Best Place To Buy RAGE Squonker Online?
HeavenGift | $99.99 (Guaranteed Delivery Within 24 Hours)
(UK) ECIG ONE | £59.99 (FREE SHIPPING)
---
My Advice On What Squonker To Go For?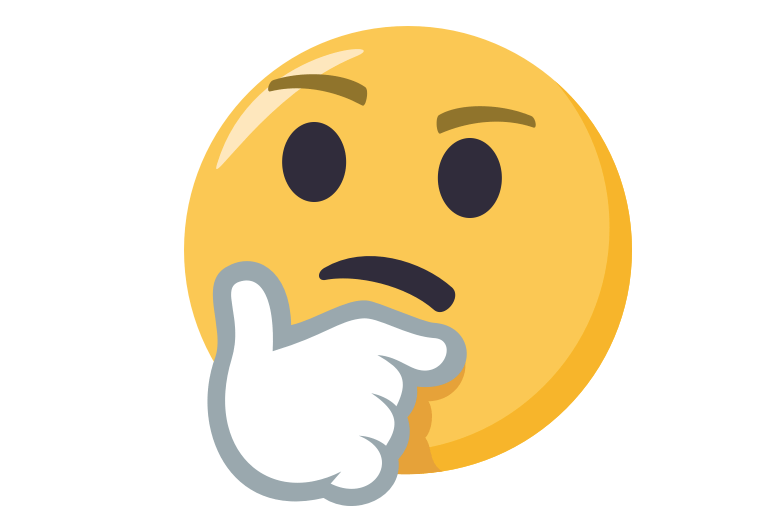 Pretty simple, really: both mods retail for exactly the same price, and pack in much the same functionality.
Neither are great at temperature control vaping, but that's hardly a deal breaker when you're running RDAs.
99.9% of vapers that use RDAs run them in wattage mode; and in this context, both mods are exceptional – though the USC MachON3 does have A LOT more power (240W versus 155W on the RAGE).
You also get an RDA included with the USV MachON3 and that in and of itself, especially when combined with the power discrepancy between the two, makes a very strong case for that particular setup.
And then you have the looks: which mod do you prefer the look of?
I like both; they each have their own little nuances that I really appreciate. But as a user, I'm always going to be swayed by value for money and power, and in this context, the USV MachON3 is the clear victor.
---
Drake Equation
Co-founder and Editor of VapeBeat. I make the words.