RELX is taking the vaping world by storm, picking up new customers left and right. But what is the best RELX vape you can buy? Here's what you need to know…
---
RELX saw what JUUL was doing and then essentially set out to do it better. RELX vapes are fast becoming one of the top choices for smokers looking to quit with vapes. And after testing all of RELX's current vapes, I can see why.
With JUUL, there are too many compromises – the device itself sucks, the battery life is terrible, and its JUULpods cost too much money.
RELATED:
RELX basically solves all of these issues; its pods are relatively inexpensive, its vapes have great battery life, and it is relatively inexpensive to run which is actually what new vapers want: value for money and simplicity.
As I said, I have tested all of RELX's vapes and I have opinions about all of them. This post will outline the differences between its three main products – the RELX Infinity, the RELX Essential, and the RELX Classic Starter Kit – and by the end, you'll know exactly which is the best RELX vape for you.
Before we do that, though, I will say this. After using all of RELX's vapes, I do think the vast majority of people – meaning pretty much everybody – will be way better off using a refillable pod system. These types of vapes are cheaper to run, give you the option to run whatever type of juice you like, and have significantly better battery life. And these are all very important things.
As of right now, these are the best refillable pod vapes we have tested in the past 12 months – they're all exceptional.
Pros:

Industry-Leading Flavor

Great Battery Life

Near-Perfect MTL Draw

Compact & Lightweight

Pros:

Amazing Battery Life

Exceptional Coils

Solid Performance

Lots of Power

Loads of Features

Pros:

Compact Design

Immense Flavor

Brilliant Coils

All Day Battery Life

Pros:

Stunning Design

Removable MTL Coils

Excellent Flavor/Draw

Fast Charging & Great Battery Life
---
And out of all of these refillable pod vapes, our current favorite – the one we recommend to all of our readers – is the UWELL Caliburn A2.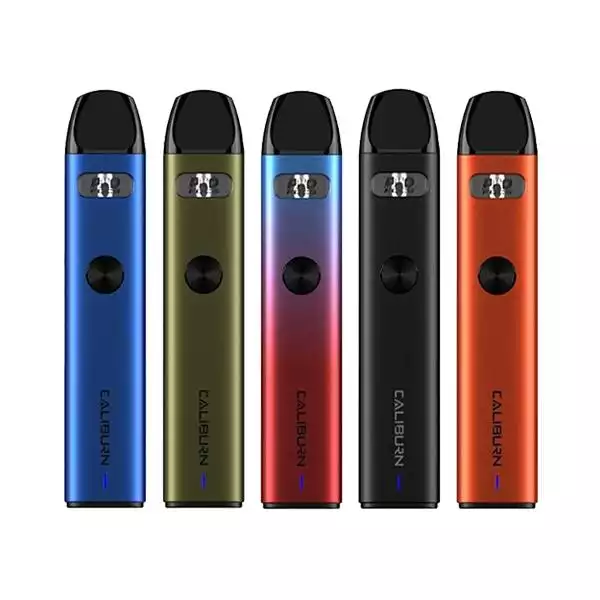 Uwell Caliburn A2 Pod Kit
The UWELL Caliburn A2 is one of the best pod vapes on the market. The flavor is off the charts and the battery is immense. Add in its small, compact size and you're looking at one of the best pods ever created. Period.
Pros:
Industry-Leading Flavor

Great Battery Life

Near-Perfect MTL Draw

Compact & Lightweight
Buy Now
---
Best RELX Vapes To Buy
A Quick Overview of The Best RELX Vapes
RELX Infinity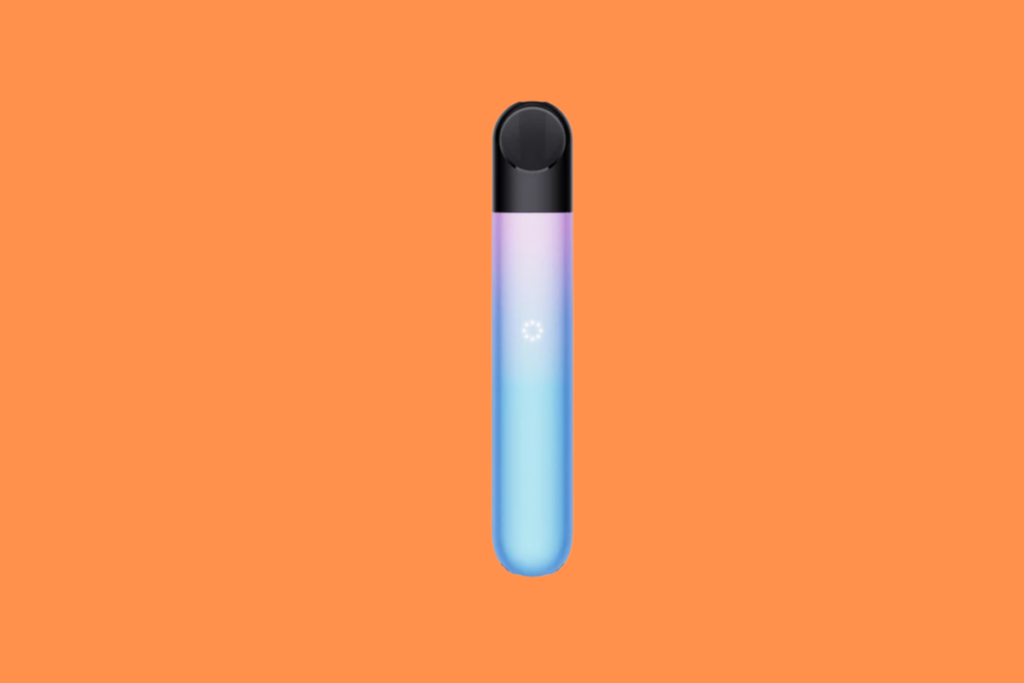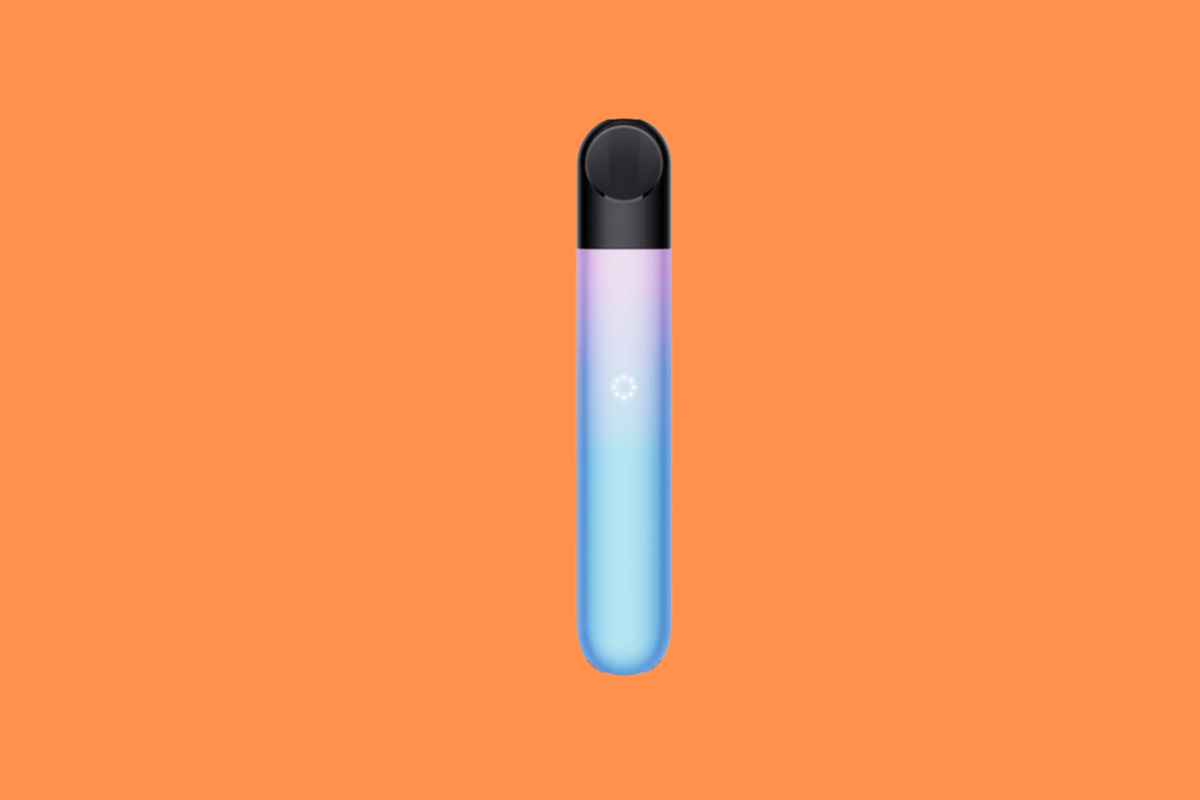 The RELX Infinity is the "flagship" product in RELX's current range of vape products. It has the best features, the nicest design, and the best overall flavor and performance in my opinion.
From a design perspective, RELX really hit it out the park with this one – it even won a REDDOT design award for it in 2020. The RELX Infinity doesn't have any buttons, is breath-activated, and it features the company's best flavor and draw technology.
You have built in support for fast-charge, so you can quickly top it up in no time, a leak-resistant design, and a beautifully design mouthpiece that sits perfectly on your lips.
With battery life, the RELX Infinity runs a 380mAh battery and that usually lasts most of the day with normal usage. I didn't have any issues with battery life when I tested it out – it is as good as the UWELL Caliburn G.
If you want to up its battery performance, however, you can buy the separate Infinity Charging Case (£19.99) and that will give you round-the-clock battery life.
This portable charging case not only looks good but has a 1500mAh battery inside it, so you can get around five full top-ups from it while you're on the go. If you plan on using the RELX Infinity for the long haul, I would definitely recommend you get the Infinity Charger Case.
The RELX Infinity does not come with any RELX pods. This device is designed for people that have already used RELX – or know what flavors they want. This means, when you buy the RELX Infinity, you have to buy the RELX pods separately.
RELX Essential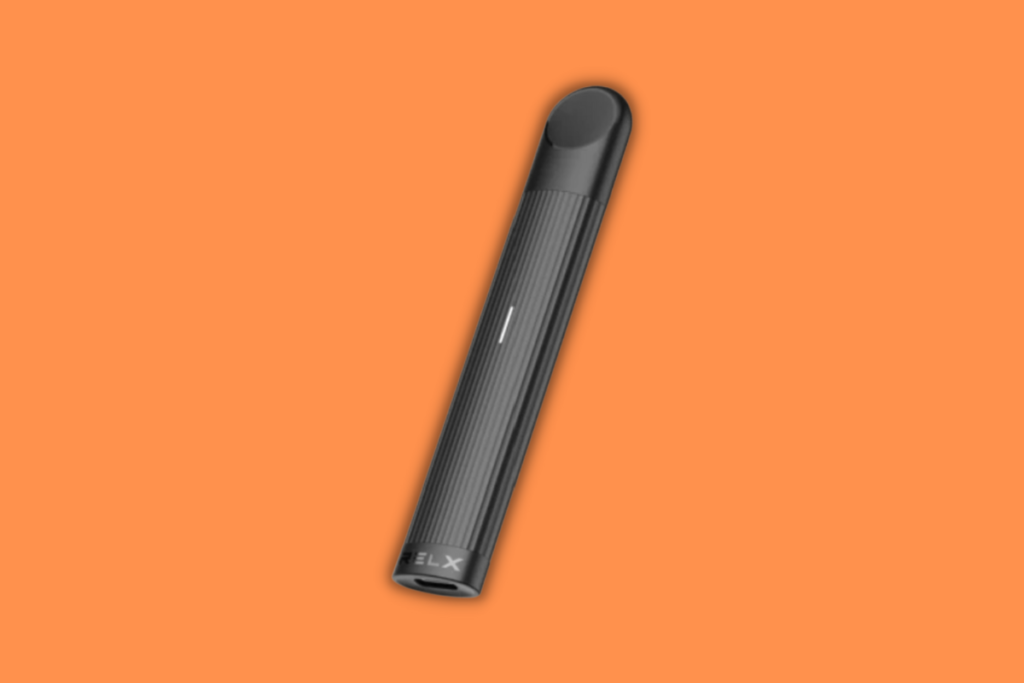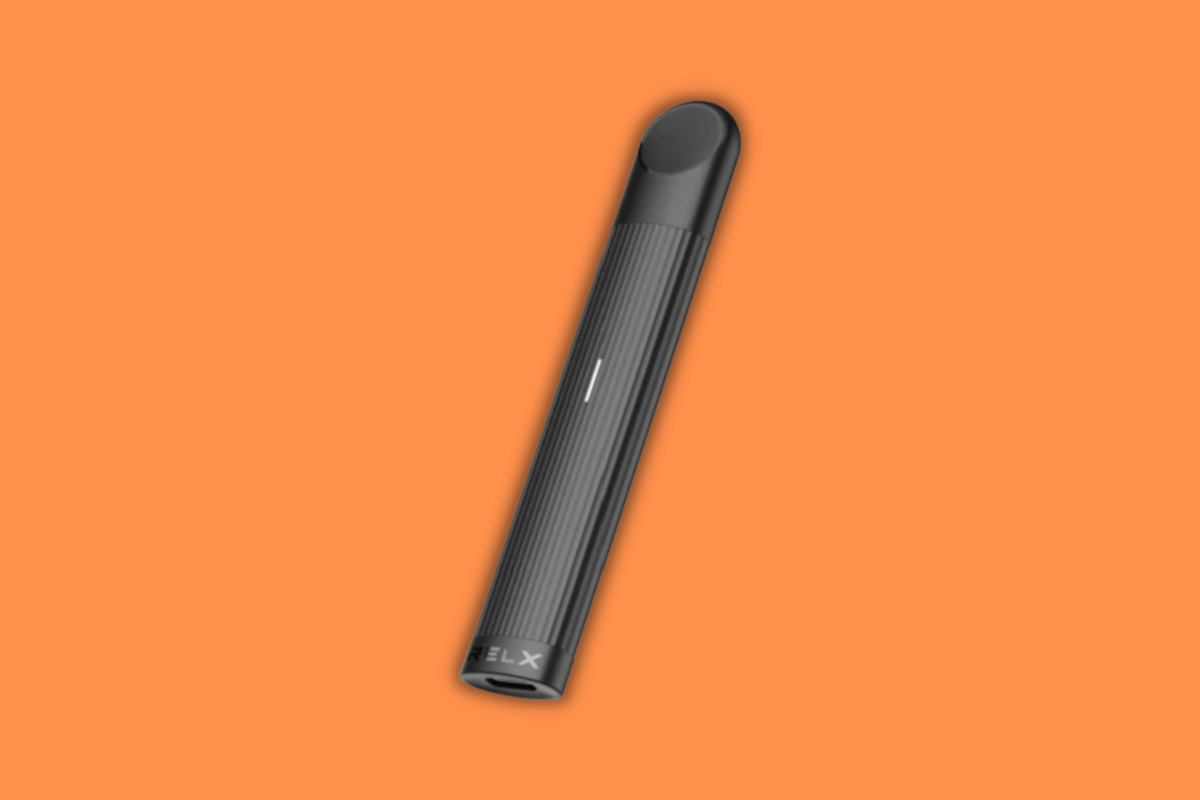 The RELX Essential is a slightly less feature-packed version of the Infinity. It is still a great vape for most beginner users, but it does lack some of the finesse of the Infinity.
The RELX Essential is very simple to use, however, just like its sibling. You insert a RELX pod and start vaping – that is literally it. The RELX Essential runs on the same RELX Pod Pro pods as the Infinity.
The coils inside the RELX Essential's pods are 1.2ohms which means it is a MTL vape device, so it pulls just like a cigarette. The flavor and vapor production is great, it is all very consistent. And the RELX pods taste great, way better than JUUL or VUSE's pods.
The Essential by RELX is cheaper to buy than the Infinity but, as noted above, you're not getting quite the same performance and battery life. And the RELX Essential is not compatible with the Infinity Charging Case either.
The RELX Essential is available in the following colors: Black, White, Blue, red, Neon Purple, and Green.
RELX Classic Starter Kit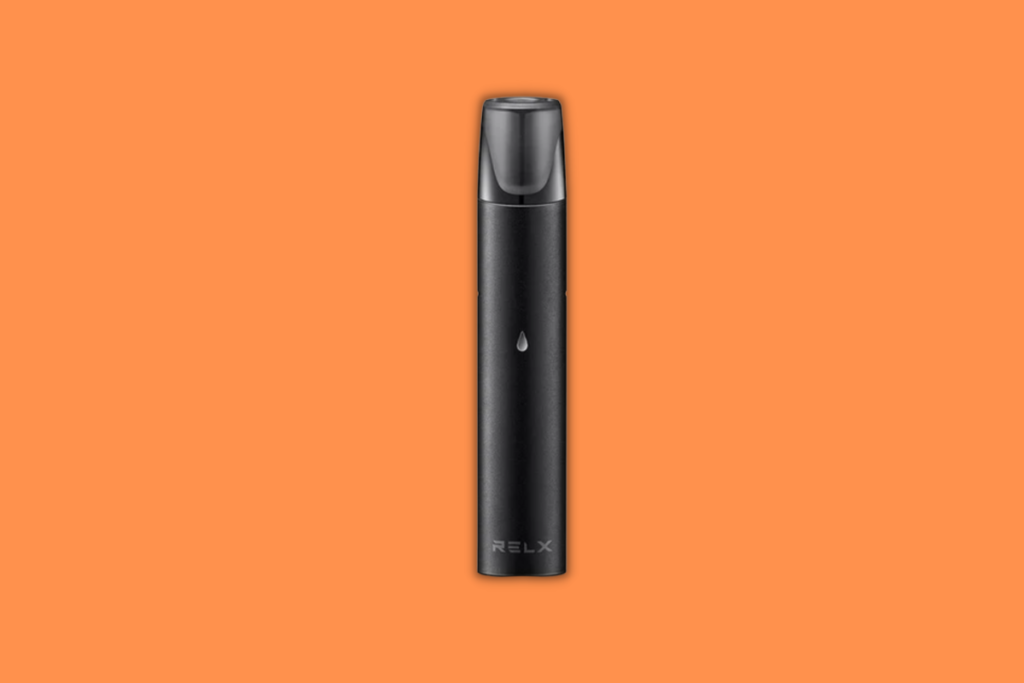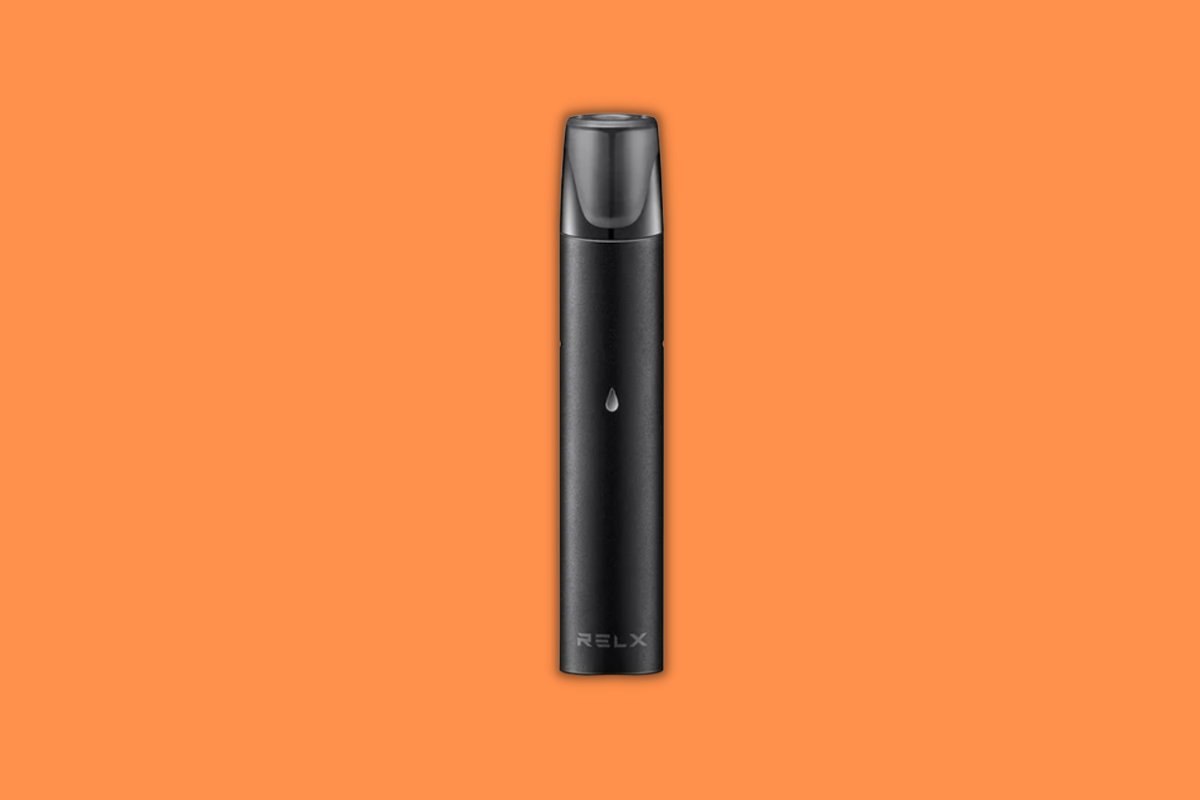 The RELX Classic Starter Kit is the one to go for if you're literally brand new to vaping. You get everything you need inside one kit: a vape device, a pod, and a charging cable, so you can get started right away.
The RELX Classic Starter Kit is the most basic vape device that RELX makes, it runs on RELX pods (not RELX Pod Pro pods) but in practice it works much the same as the Infinity and the Essential.
There are no buttons, the device is breath-activated, and it is, once again, very portable. RELX designed its vapes to be ultra-portable so that they can be carried easily anywhere, just like a pack of smokes.
The RELX Classic Starter Kit is, again, an MTL vape, which basically means when you take a drag on it, it feels like a cigarette – you don't get massive plumes of clouds like you do with a sub-ohm tank.
The RELX Classic Starter Kit is one of the more expensive kits you can get from RELX but this is because it comes with a RELX pod; the other two RELX vapes do not – you have to buy the pods separately.
Battery life, again, is decent enough. If you're a heavy user, you might have to top it up during the day if you plan on going out in the evening. With normal usage, however, its more than adequate (and about triple the length of JUUL's poor battery life).
RELX Pod Pro vs RELX Pods
RELX Pod Pro
The Infinity and Essential run on RELX Pod Pro pods. These cost £7.99 each and contain 1.9ml of nic salts vape juice. You have one strength option with the RELX Pod Pro pods – 18MG nic salts. This should be more than enough for new vapers that are looking to get off of cigarettes.
RELX Pod Pro Flavors
Sunny Sparkle
Menthol Plus
Raspy Ruby
Ludou Ice
Tangy Purple
Dark Sparkle
Classic Tobacco
Fresh Red
RELX Pods
The RELX Classic runs on RELX pods. Again, you have one nicotine strength option, 18MG nic salts, and a selection of flavors. Each RELX pod holds 2ml of vape juice and the packs come with three pods each.
That equates to around 650 puffs per pod.
If you're on a budget, you'll be better off going with the RELX Pods and the RELX Classic – it is cheaper to run than the RELX Pod Pro pods. You also have more flavor options with the standard RELXPods.
RELX Pod Flavors
Ruby Burst
Fragrant Fruit
Fresh Red
Dark Sparkle
Mint
Ludou Ice
Tropical Fruit
Fruit Tea
Classic Tobacco
White Freeze
Tangy Purple
Which RELX Vape is The Best?
This is a tough call to me, so rather than just suggest one I'm going to present a few different types of user scenarios. Have a look at them and go with the one that best describes what you're looking for.
I Want The Best Flavor, Performance & Battery Life – If you want the best possible performance and battery life, go with the RELX Infinity and get yourself the Infinity Charging Case too. With this setup, you're getting the best possible vaping experience inside the RELX stable.
I Don't Want To Spend Too Much Money – If you don't want to spend a ton of money upfront, go with the RELX Essential. It is cheaper than the RELX Infinity and in most respects is just as good. You just lose out with respect to battery life. The Essential runs the same pods as the Infinity.
I Want The Most Choice With Flavors – If you want access to the most flavors, and you don't want to spend a lot of money, go with the RELX Classic Starter kit; it runs the standard RELXPods which are cheaper to buy and have more flavors to choose from.
> Click Here To Choose Your Device
Me personally? I like the RELX Infinity best.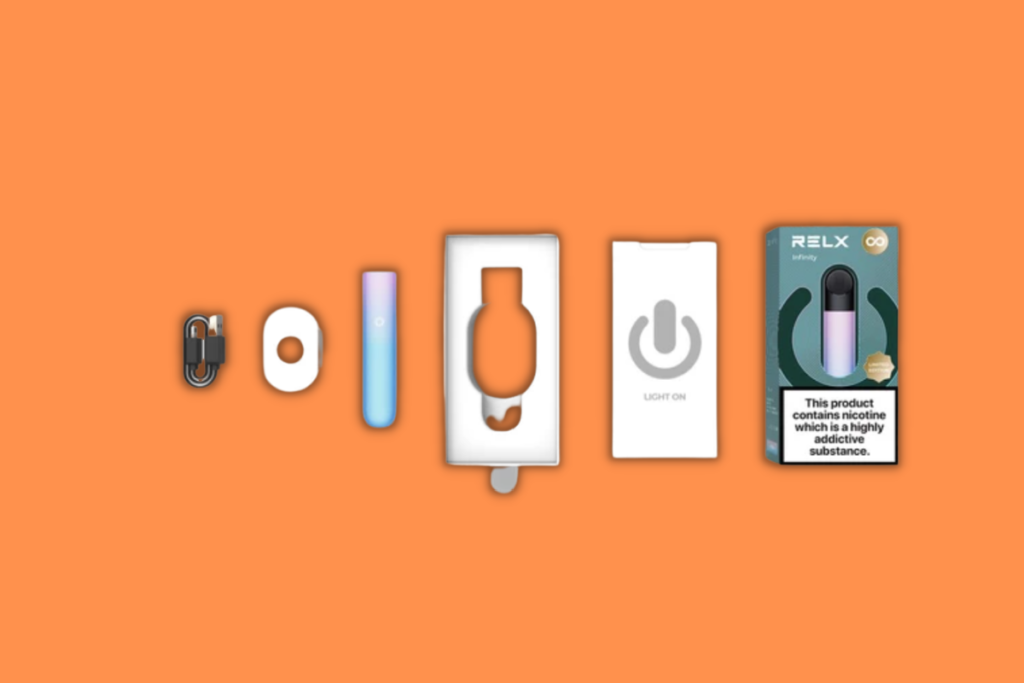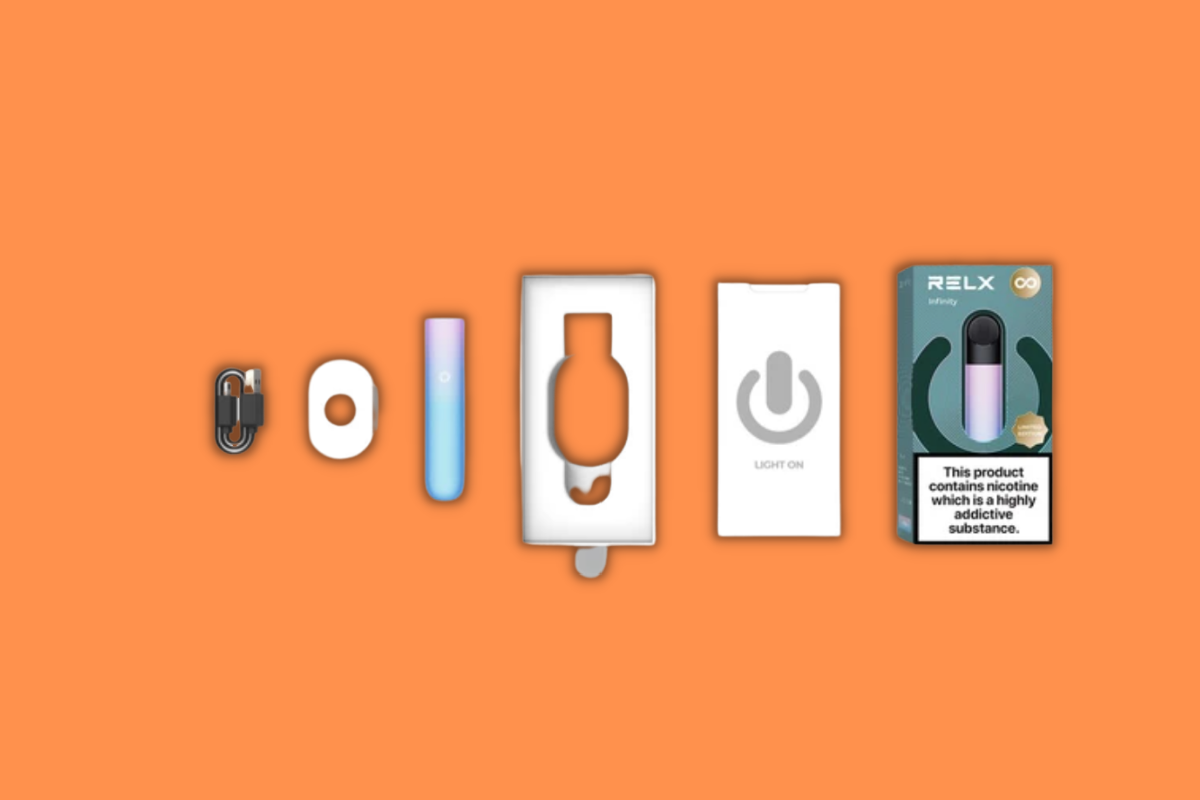 And, yes, I did pony up the extra money for the Infinity Charging Case. I like not having to worry about battery life, especially since the pubs in the UK are now open again!
Drake Equation
Co-founder and Editor of VapeBeat. I make the words.