How To Use RELX Vapes: A Guide For All Models…
By Drake Equation • Updated: 08/29/23 • 5 min read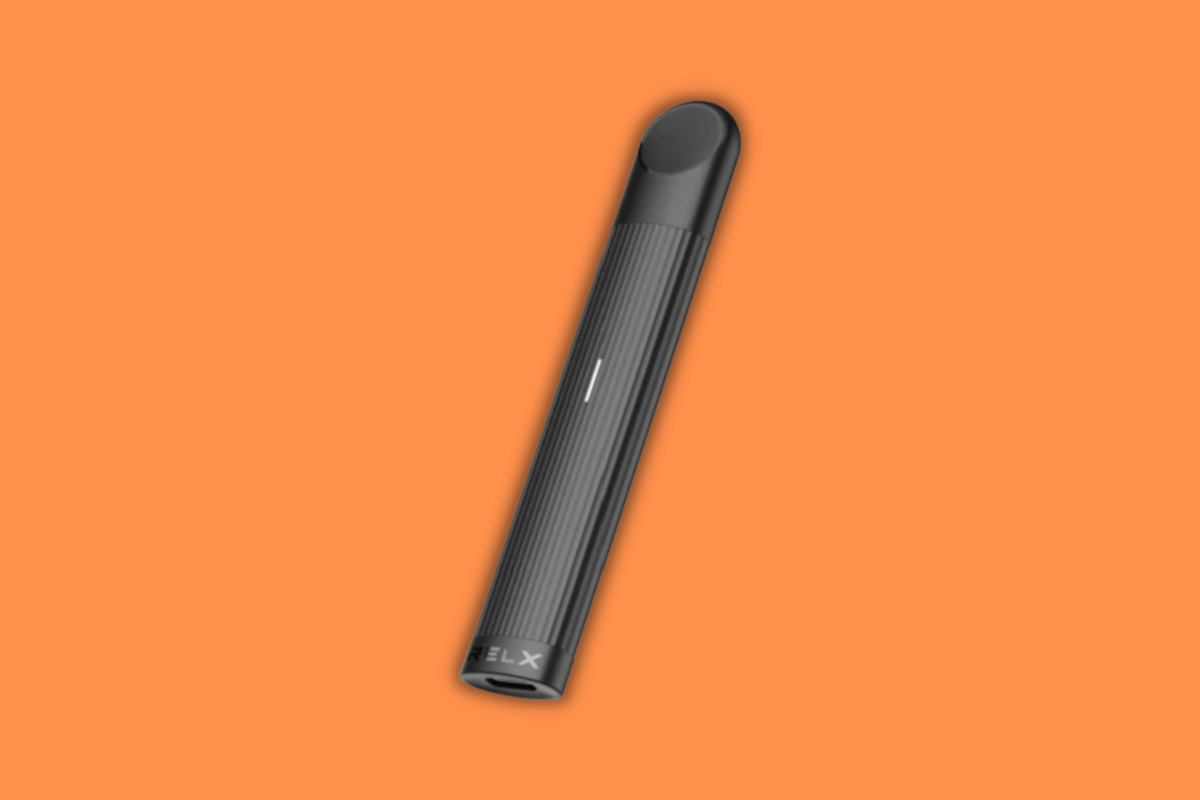 RELX vapes are designed to be simple to use, so this guide on how to use RELX vapes should be a pretty easy read…
---
---
RELX is a new(ish) vape company that wants a piece of JUUL's market share. And after testing all of its current vapes, I'm pretty confident this will happen – the RELX Infinity is a vastly superior device to the JUUL.
But if you're new to RELX – and vaping in general – you might be wondering how to use your RELX vape. This post will outline everything you need to know about using a RELX vape.
RELX FAQs: How To Use Them Properly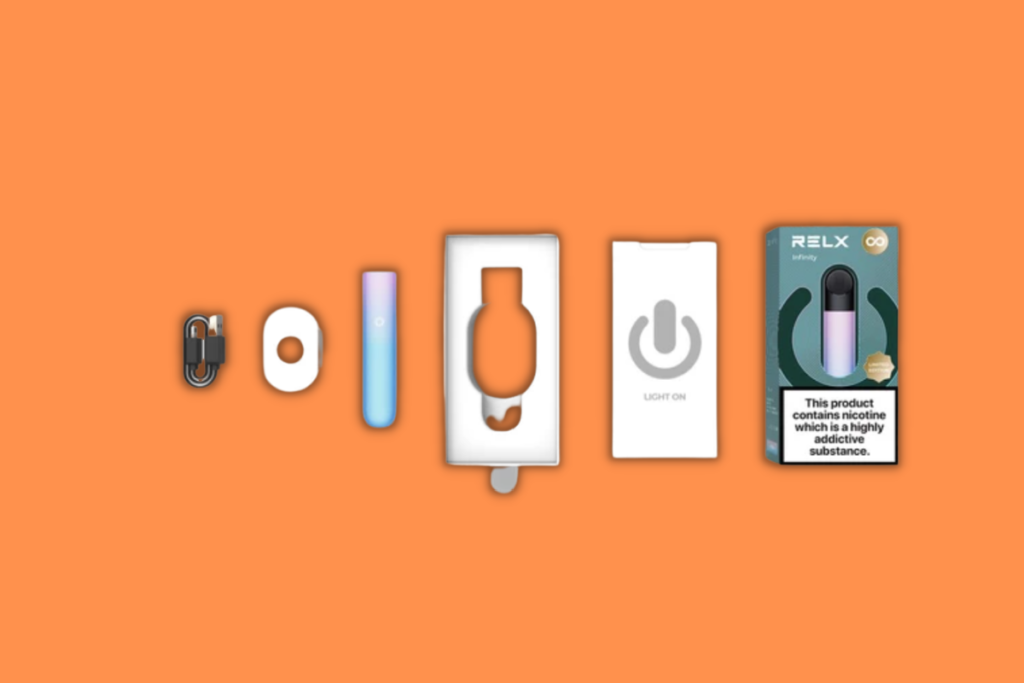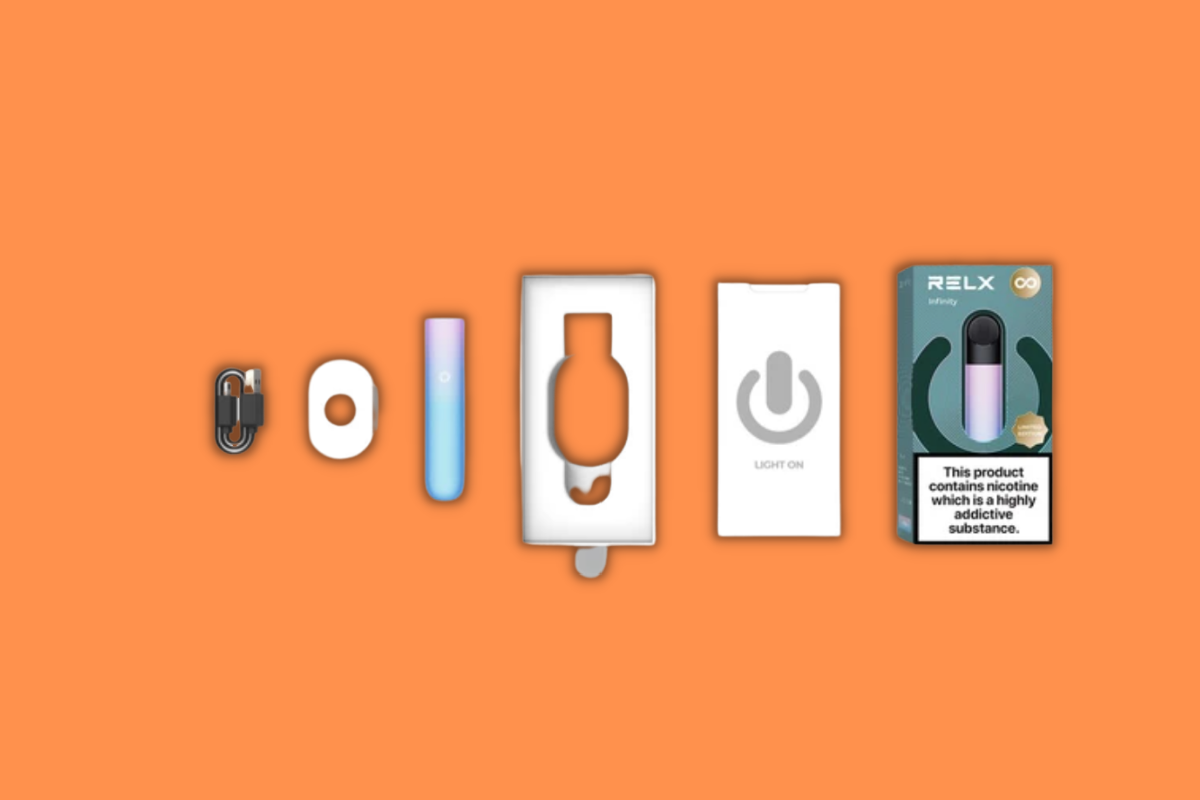 First and foremost, you don't really need to do anything with your RELX vape, save for open the box, take it out, and add a pod to the vape. There is no need to fill it up with juice, and there are no buttons either.
Like JUUL, RELX vapes are breath-activated, meaning it only fires once you start inhaling. When you stop inhaling, it stops firing – just like a cigarette (and JUUL).
Here's some of the most commonly-asked questions, with answers, about how to properly use a RELX vape.
How To Turn on RELX Vape
When you unbox your RELX vape – it doesn't matter which model – you'll notice that there are no buttons. This is because it is a buttonless vape.
All you have to do is pop a pod onto the device and take a drag, there's no need to switch on the device – it is active all the time. Although, when you're not using it, it will sit in idle mode, whereby no battery power is used.
When you first unbox your RELX vape, you'll want to place it on charge for 30 minutes. Use the provided USB Type C charging cable. Alternatively, you can use another USB Type C cable, one from your phone, for instance, if you have one laying around.
By charging the RELX for 30 minutes, you're ensuring it has maximum battery life for when you start using it. All RELX vapes will work right out the box, but it is always prudent to top the device up before you use it the first time as it ensures the battery life is optimal.
How To Add Pod To RELX Vape
Once you have your RELX vape charged up, you can add a pod to it and then start vaping. This is, again, very simple: take the pod out of its case, remove the rubber stoppers, and then place it on the RELX vape.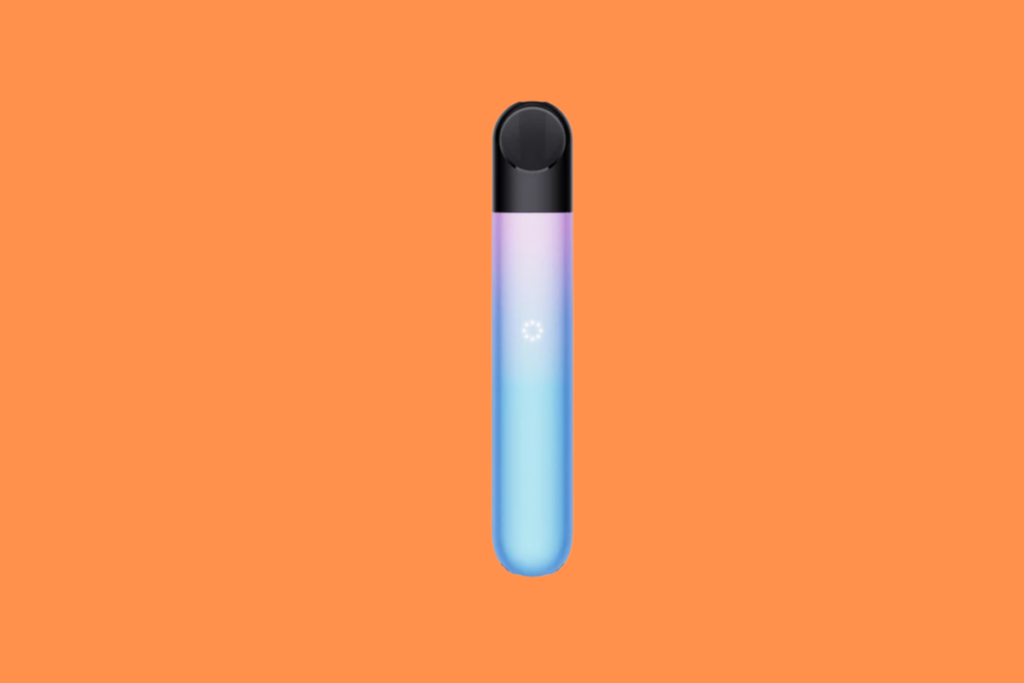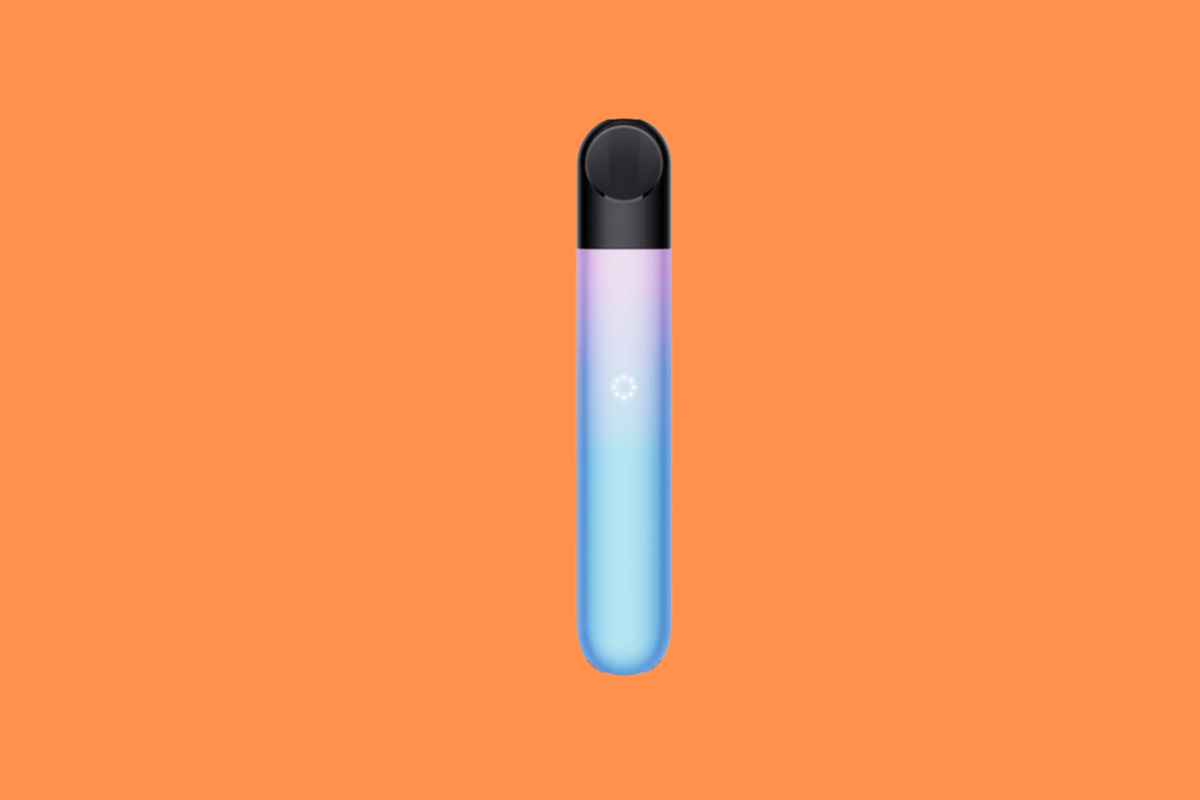 If you have the RELX Infinity or Classic, the LED on the front will light up once the pod is securely connected. You can now start vaping.
How To Charge Your RELX
All RELX vapes run on USB Type C. This is good; it means you can charge them up quickly. And because USB Type C is now very common – most Android phones use it – you can use your phone's charging cable to charge your RELX vape.
If you don't have an Android phone, or a USB Type C cable in your home because you use an iPhone, simply use the provided cable in the box. It works exactly the same.
How Many Puffs Do You Get From RELX Pods?
With the number of puffs, this is another area where RELX beats JUUL hands down. With a standard RELX pod, the kind used in the Classic model, you'll get around 600 puffs per pod.
With the Pro Pods, you'll get slightly more, although these are more expensive (and only work with the RELX Infinity).
For comparison's sake, with a JUULpod, you'll get around 200 puffs. RELX also wipes the floor with VUSE too, when it comes to performance, flavor and battery life.
RELX Battery Life – Is It Any Good?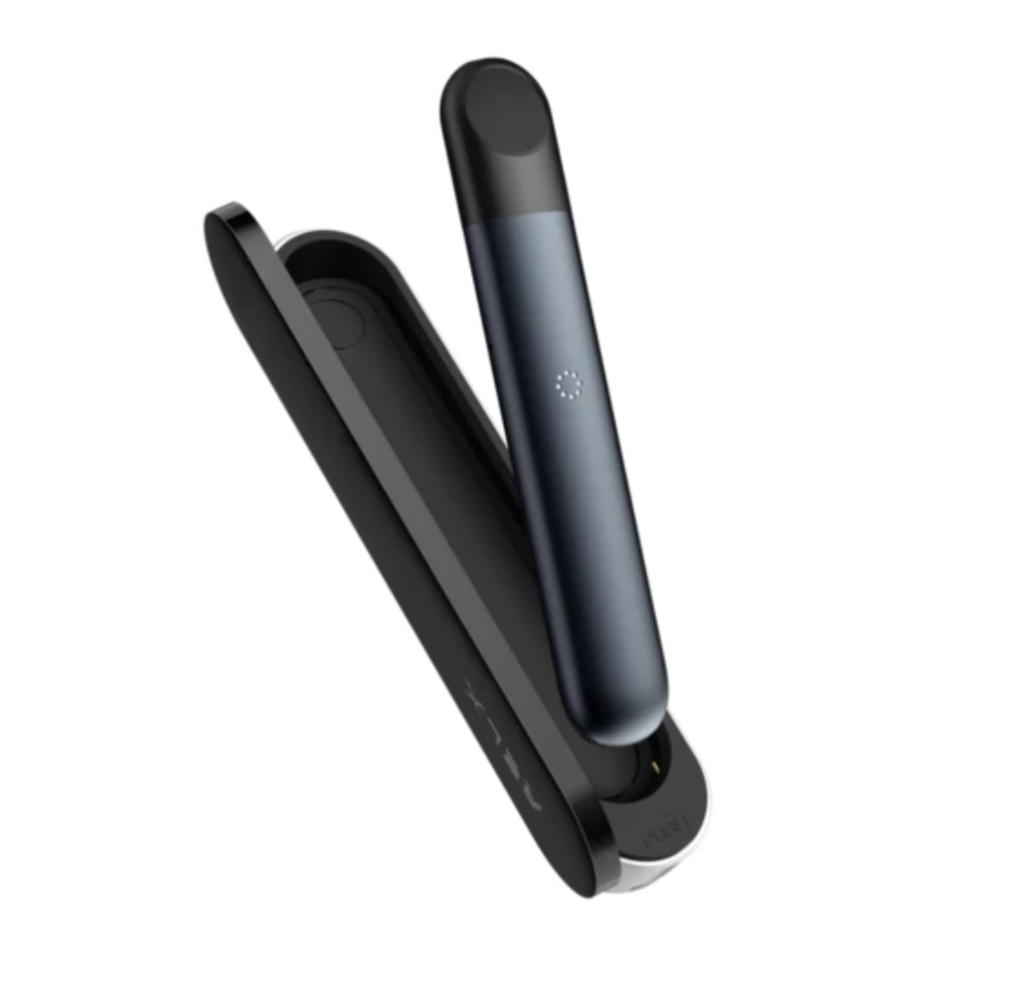 As I said in the intro to this post, I've tested all of RELX's current vapes and I was very impressed by their respective battery performance. None are going to beat a standard vape mod running dual-18650 batteries, but for a pod system they're brilliant.
Light to moderate users will get a full day's worth of vaping from both the RELX Infinity and RELX Classic, however, if you want more power, you can opt to buy the portable Infinity Charging Case for the RELX Infinity – this will give you on-the-go charging.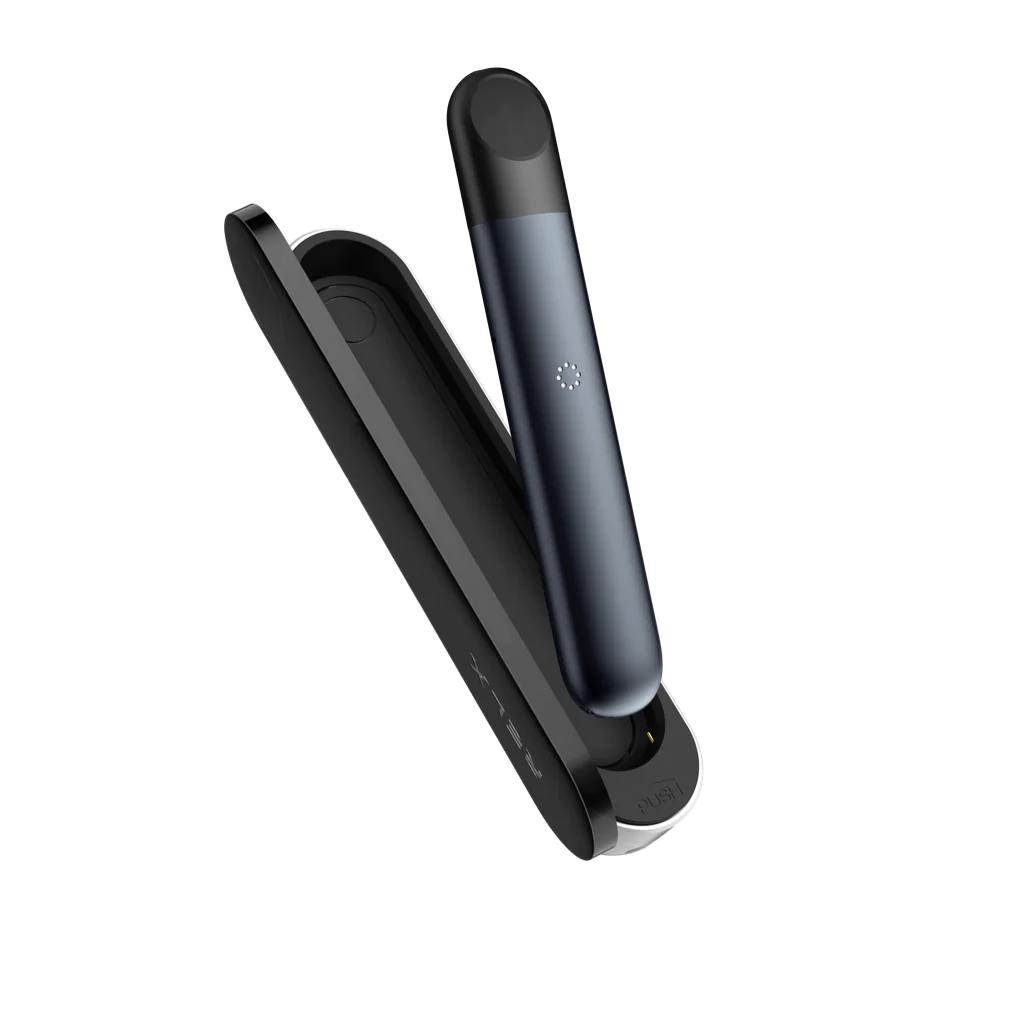 RELX Infinity Charging Case
The RELX Infinity Charging Case is a sleek and portable accessory designed for the RELX Infinity vape device. It's very inexpensive and it'll give you two days of battery life from your RELX Infinity.
Pros:
Portability: Compact and easy-to-carry charging case fits right into your lifestyle.

High-Capacity Battery: Choose between 1500mAh or 1000mAh options for extended use.

Efficient Charging: Provides up to two full charges for your RELX Infinity device.

Extended Battery Life: Adds an extra 2+ days of use to your vape device.

Advanced Features: Wireless charging available in some models, tailored specifically for the RELX Infinity.
VIEW LATEST PRICES
All of RELX's vapes run on USB Type C too, and this means you can quickly top them up with additional power. My advice? If you know you're going out in the evening, give the RELX vape a 30-60 minute top-up during the day.
This will ensure that it will work for the remainder of the day and well into the wee hours of the morning if you're feeling frisky…
Save Money on RELXPods By Using RELX's AutoShipping Program – Click Here For Details
Drake Equation
Co-founder and Editor of VapeBeat. I make the words.