Is VYPE Vape Legit? An Honest Look At BAT's Vape…
By Drake Equation • Updated: 01/19/21 • 7 min read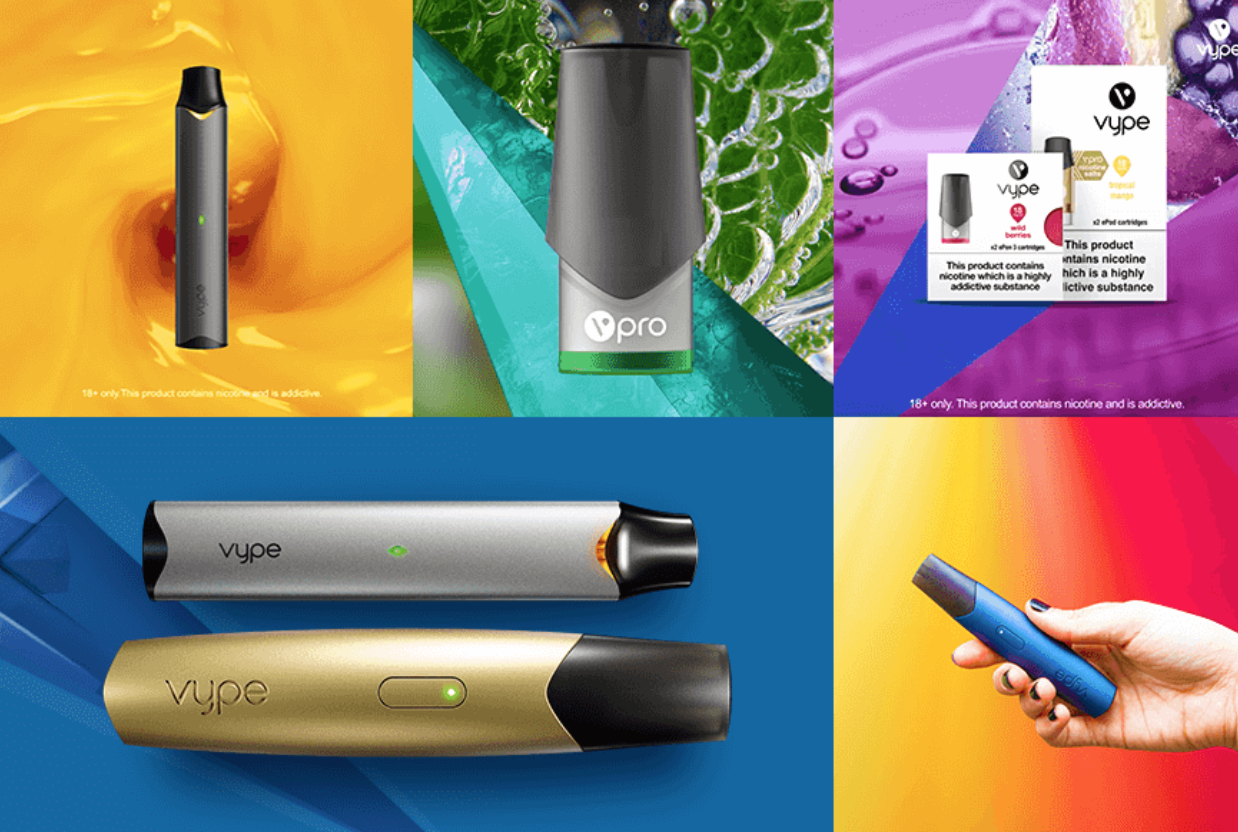 If you're new to vaping, or a fan of Formula 1, chances are you will have heard or seen the name VUSE. But are VUSE vapes any good? Let's find out…
---
VYPE is a British American Tobacco (BAT) brand. That means VYPE is a big tobacco product. VYPE will form a core part of BAT's 2021 strategy, alongside oral tobacco products (like snus) and, of course, BAT's good 'ol death sticks (AKA cigarettes). And these will be joined by BAT's newer product, GLO, which is a heat-not-burn device like the IQOS.
Today, however, we're going to focus on VYPE – BAT's UK-facing vape product. In 2019, BAT underwent some big structural changes with its non-smoking products. The company confirmed that its vape brands like VYSE – and VUSE – will form an integral part of its strategy for 2021 and beyond.
Is VYPE Vape Any Good?
If you're brand new to vaping and are looking for simple to use vape that comes with a ton of quality, great-tasting flavors, then, yes, VYPE vapes are well worth a look. At the time of writing, VYPE is focussed on two core vape products – the VYPE E Pod and the VYPE E Pen.
VYPE E POD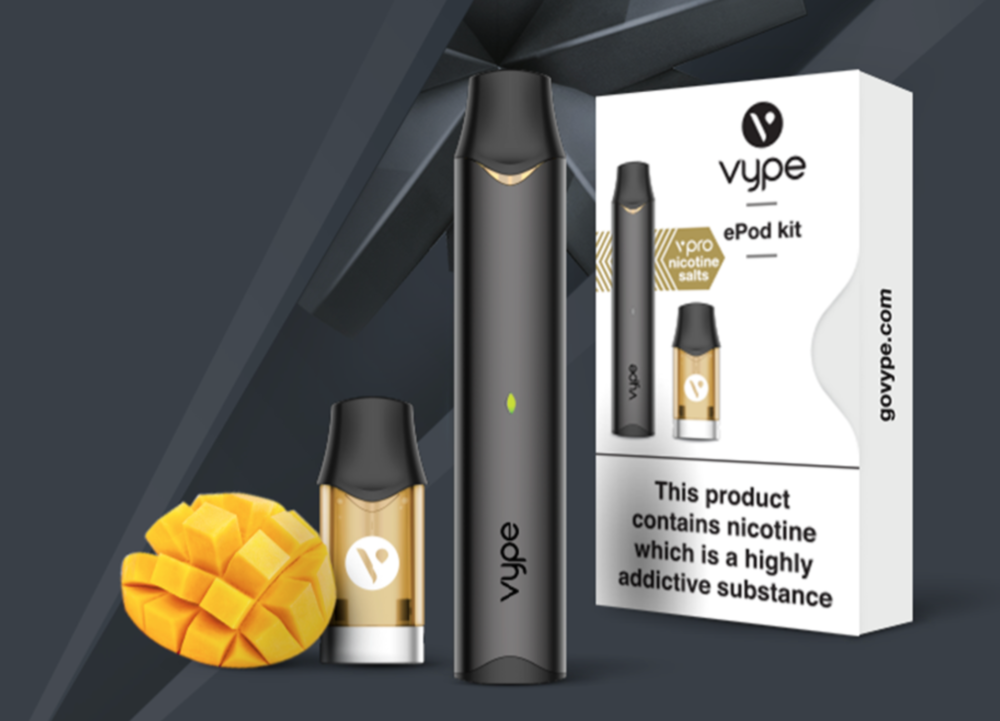 Pin
If you want something small and compact that is simple to use, the VYPE E POD is the one to go for. The device itself is really small, so it will not take up much room in your pocket. You also have a very solid range of flavors:
VYPE E POD Flavors
Very Berry
Golden Tobacco
Mango
Chilled Mint
Peppermint Tobacco
Vanilla Medley
Garden Strawberry
Creamy Mint
Tequila Sunrise
Cucumber Mix
You'll get approximately 275 puffs from each pod. And you get two pods per pack. With prices, you're looking at £9.99 for the device itself and £5.99 for each new pack of pods.
With nicotine strengths, you have options for 0MG right up to 18MG. Me personally, I like 6MG – I find this is perfectly strong enough for my tastes. If you're a super-heavy smoker, however, you'll want to go with 18MG. Anything less than this simply won't touch the sides.
VYPE E PEN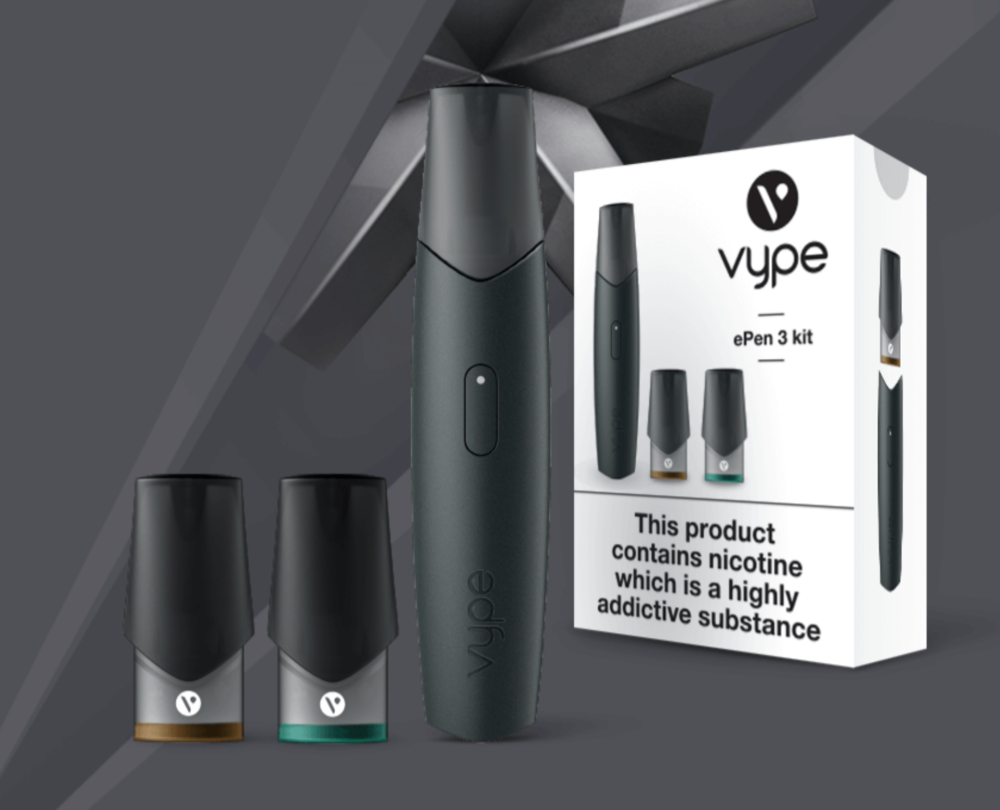 Pin
The VYPE E PEN is like the E POD's bigger brother. This vape is larger, has a bigger battery, and will deliver more puffs (275 versus the 195 you get the E POD). If you want more performance, but still want a compact vape, the VYPE E PEN is the one to go for – it is also the most popular VYPE model.
VYPE E PEN Flavors
Crisp Mint
Blended Tobacco
Wild Berries
Dark Cherry
Golden Tobacco
Iced Berry
Infused Vanilla
Fresh Apple
Coconut Panna
Strawberry
Classic Peach
Smooth Vanilla
Baked Apple
Iced Blackcurrant
As you can see, you get more flavor options with the VYPE E PEN. With respect to nicotine strength, the VYPE E PEN's pods run from 6MG to 12MG. Again, if you're a heavy smoker, go with the 12MG. Light smokers will be fine with the 6MG strength option.
Testing The VYPE E PEN and VYPE E POD
I've used both of these devices and, I have to say, I was kind of impressed by both. For a vape you can buy in a supermarket, it is damn good. And the flavors are very, very tasty too. I prefer the VYPE E PEN because it has a better battery life and you get more choice with flavors. To me, the VYPE E PEN is a vastly superior vape than the VYPE E POD.
The VYPE E POD is still a pretty solid vape device, although if I were in the market for something small and portable, and I didn't want a JUUL, I'd almost certainly go with the UWELL Caliburn over either of these devices. With that vape, you get all day battery life and the ability to use your own vape juice – you're not limited to just a selection as you are with VYPE.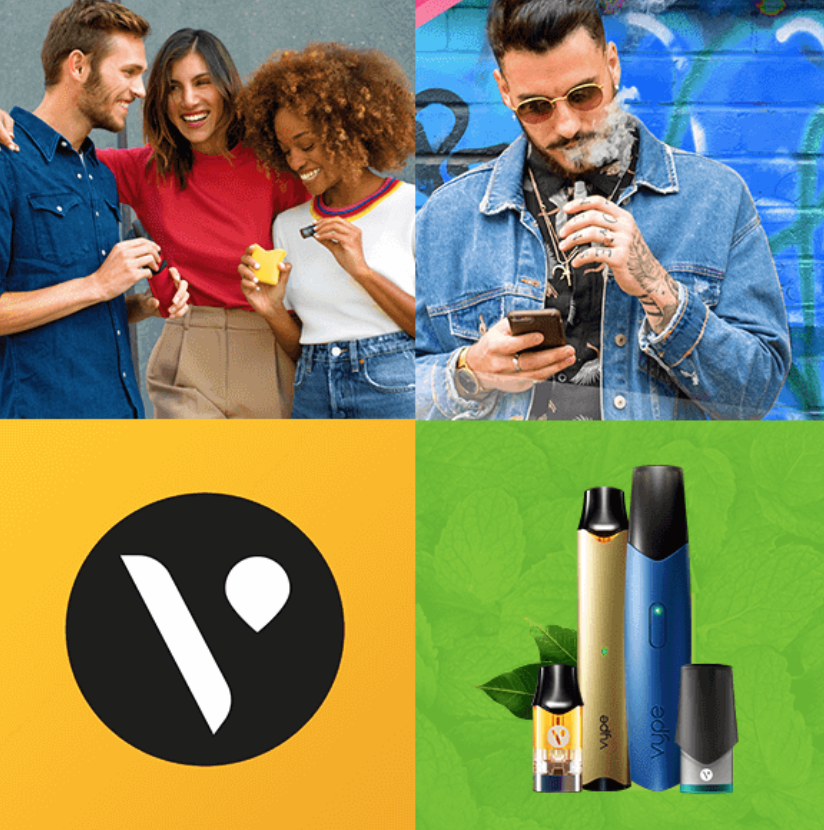 Pin
Like JUUL, VYPE is selling an ecosystem: the vape, which is not that important, and the juice that runs inside it, which is the really important bit. By making the pods proprietary, which means they ONLY work in a specific VYPE product, you effectively force the user to buy and use your own pods.
This is what JUUL does and it the #1 reason why it is worth $16 billion a year. If you like the simplicity of dealing with one company, and using a select few flavors, then the way VYPE does things is fine. It makes life a lot easier. You find a flavor you like, set up a monthly order that ships to your house every month, and you get on with your life.
Simple, right? It really is. If you want this, and you aren't fussed about trying new vapes and new vape juices, VYPE is a great choice. It basically limits you to a scant selection of juices and products. You know EXACTLY what you're dealing with, basically, so you don't need to worry about anything else and you can get on living your life.
Where Can You Buy VYPE In The UK?
When it comes to vape products, you are, quite literally, spoilt for choice. But there is a clear division in how people access vape products. You have those that buy vapes online, those that use dedicated vape shops, and those that buy their vapes from supermarkets and newsagents.
Why are only certain vape products available in supermarkets like Tesco, Asda, and Sainsbury's? Why can you buy a VYPE device anywhere but struggle to find anything even closely resembling a sub-ohm tank in any of the UK's supermarkets? Simple: big tobacco has excellent distribution in place. And now it is using it to market its vape and non-vape products like snus.
If you've seen VYPE products, chances are it was in a supermarket or in your local newsagents – or via an advert somewhere. Big tobacco firms like BAT already have existing relationships with big UK retailers – like Tesco and Asda – so when they release a new product they can get it in front of millions of potential customers very quickly.
This is why your local supermarket carries VYPE but not Vampire Vape. You need contacts and connections to get into supermarkets. And most vape companies – especially the smaller ones, which account for about 98% of the market – simply do not have this kind of reach. Plus, billion dollar companies like BAT can afford to really market the hell out of their products too.
Or, you can buy VYPE products direct from VYPE. If you do this, you can set up monthly things like vape juice mail-outs, so you never run out, and test out new products as soon as they're released. Me personally, I'd much rather buy direct from a brand. That way, you can pick and choose exactly what you want – supermarkets NEVER carry the full range of products. And this is one of the reasons why I hardly ever buy my vape supplies from them.
If you want to see everything that VYPE has to offer, make sure you check out its official web store – it always has really good deals and sales running too.
Drake Equation
Drake is the founder and editor of VapeBeat. He started the blog WAY back in 2015 when, upon quitting smoking, he struggled to find any useful information about vaping online. With a background in journalism and a newfound hobby on his hands, he set about creating VapeBeat – a blog all about making vaping simple to understand for new users.