Cannabis is now legal in many states in the US, as well as other places around the world, and this has led to a huge spike in demand for vaporizers and weed vapes. But what are the best vaporizer brands to look out for in 2020? Let's investigate…
---
As someone that uses (and abuses) vaporizers on a regular basis, as well as tests multiple units every month, I have a pretty good idea about what makes for a good vaporizer. You want solid design, a decent oven, fast heating, and brilliant flavor – these are the essential elements.
You do have to pay a premium, however, to unlock all of these attributes. But the good thing about nearly all of the vaporizer brands listed below is that they offer extended warranties on their products – in some cases up to 10 years. And when you're dropping $150-$500 on a product, this is the kind of coverage you want.
The #1 Best Vaporizer Brands In 2020 – My #1 Picks For Quality
---
For more information on each of the brands listed in the table, read on. After the next section, I'll name a few of my favorite vaporizers – desktop and portable – that I think are worth checking out…
What I'm Using Right Now…
#1 – My "Go-To" Portable Vaporizer
I've tested a TON of vaporizers inside the last 12 months. Throughout 2019, my go-to portable vaporizer was the PAX 3 – it served me well, delivering excellent performance and great-tasting vapor. In 2020, however, the PAX 3 was replaced by the Davinci IQ 2 which, for me, is a superior device for a few very important reasons.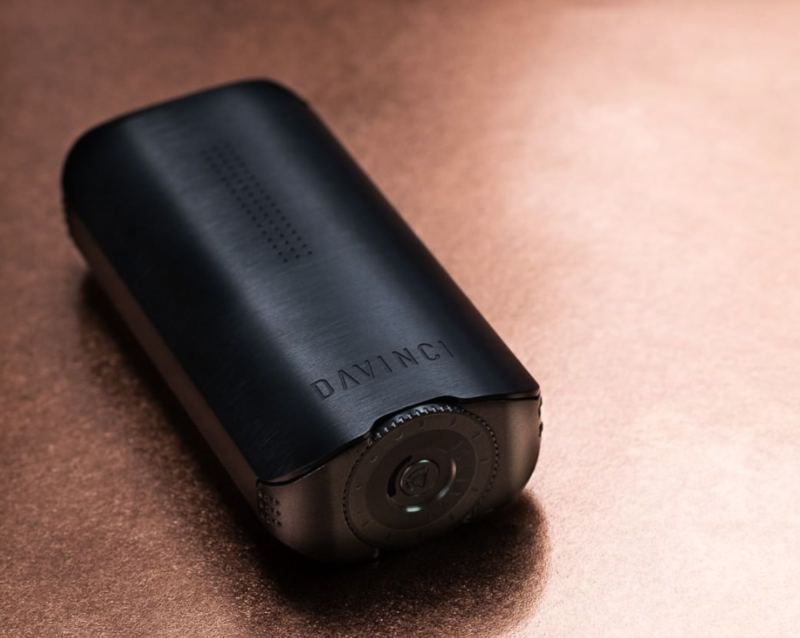 The IQ 2 features a replaceable 18650 battery, for one, so you can hot-swap batteries mid-session and never have to worry about recharging the device, as you do with the PAX which runs a non-removable internal battery. You also DO NOT need a phone to run the Davinci IQ 2, though you can utilize its phone app if you wish (I don't tend to bother with it though).
And finally, the Davinci IQ 2 has adjustable airflow which means you can adjust how it draws. This might not sound like a big deal but it makes a HUGE difference to the overall vaping experience and is one of the key reasons why I switched out my PAX 3 for this vaporizer once I'd finished testing it. For me, the Davinci IQ 2 is the #1 portable vaporizer you can buy right now. 
#2 – My Preferred Desktop Vaporizer
I'm fortunate enough to have two desktop vaporizers; the Storz & Bickel Volcano Hybrid and the Arizer Extreme Q. The Volcano is a freakin' monster with respect to performance, power, and vapor quality. But it is VERY expensive. If you can handle the price, the Volcano Hybrid (or even the standard Volcano which is a lot cheaper) is the one to go for – it's been the #1 leading desktop vaporizer for almost 20 years now.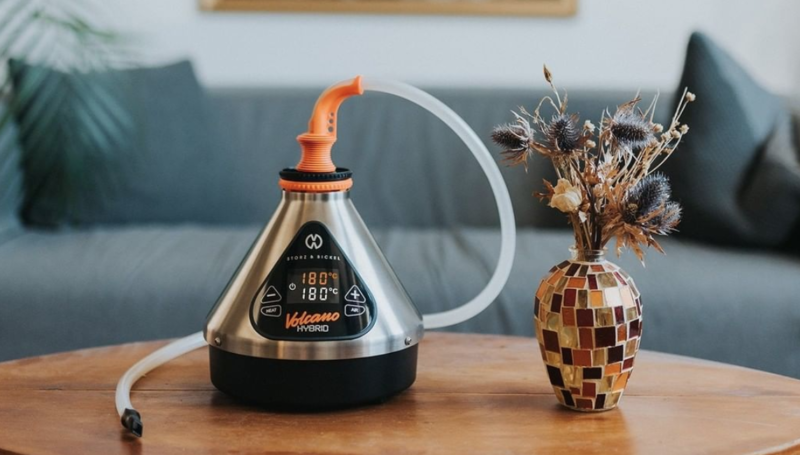 If you cannot afford or don't want to pay that much for a desktop vaporizer, my second device – the Arizer Extreme Q – is just what the doctor ordered. This desktop vaporizer is utterly brilliant and, given its ultra-low price, it is easily one of the best options on the market right now. I bought mine on a whim a year ago and I have been super-impressed by not only how well it has held up but also by how well it performs in general.
The Arizer Extreme Q is around $600 cheaper than the Volcano Hybrid. That's a HUGE amount of money and, in my experience, while the Volcano is definitely better with respect to performance, it probably isn't "$600 better", so if you're on a budget and you want a solid desktop vaporizer that can hold its own against the majority of the competition, the Arizer Extreme Q vaporizer is the one to go for. It won't break the bank, it comes with a remote control, and it does both whip and ballon-style vaporization.
What more could you want?
Drake Equation
Co-founder and Editor of VapeBeat. I make the words.