The Scar series is the newest in Smok's lineup, taking a stab at the Aegis line from Geekvape. IP67 rated devices, being water, dust and shockproof, they aim to provide durable devices for users that are a bit harder on their hardware. Unfortunately, they just don't quite get there, even if they are on average cheaper than their closest competitor.
---
Smok Scar-18 Review Verdict – 63%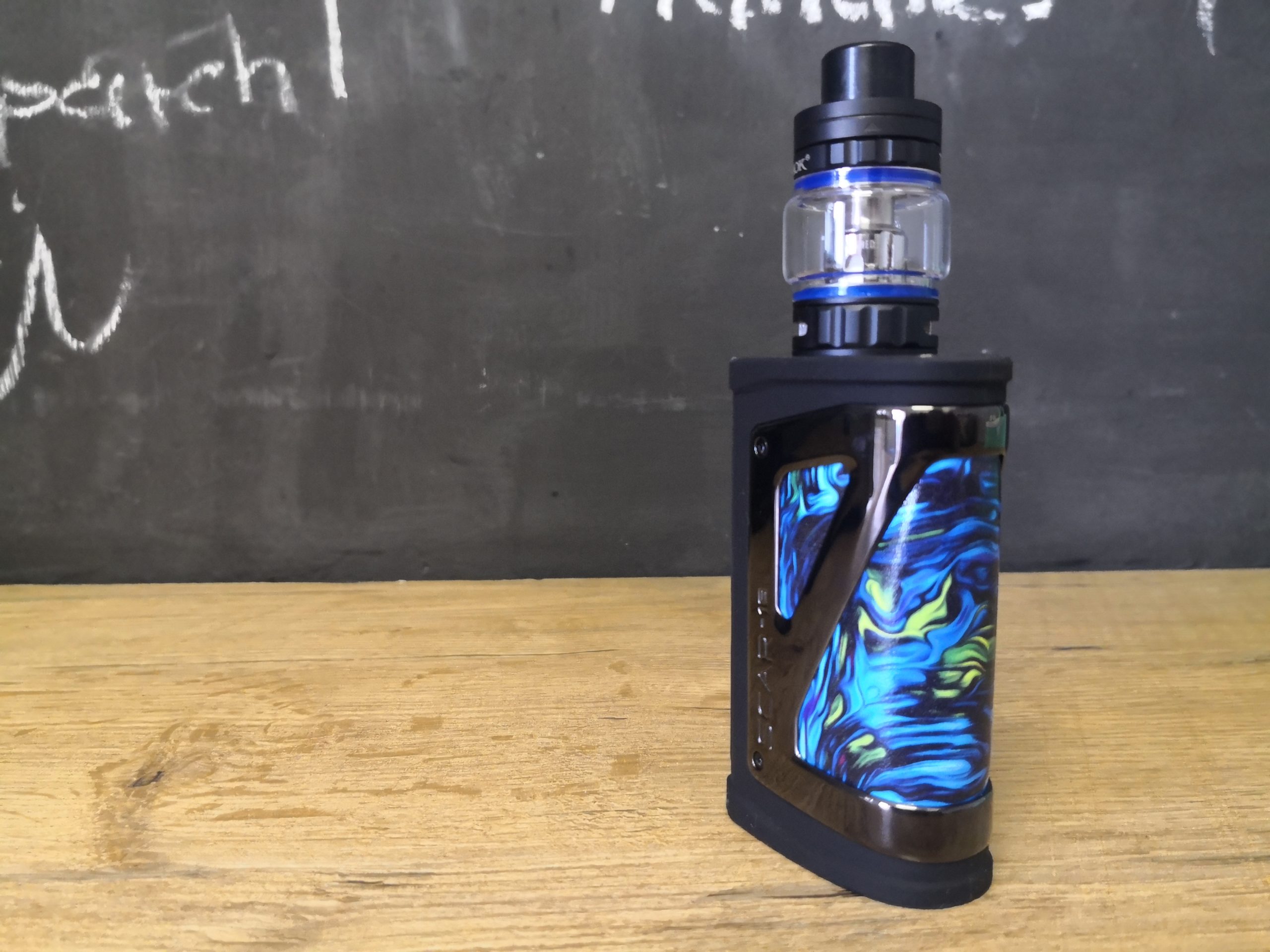 Smok Scar-18 Pros:
It's pretty
IP67 Rated
Included TFV9 tank is pretty good
Clear colour TFT screen
Smok Scar-18 Cons:
The design was obviously copied from Geekvape
Feels a whole lot flimsier than an Aegis
Buttons are super squishy
The Scar-18 is Smoks answer to a rugged dual 18650 device to the likes of an Aegis Legend, undoubtedly the king of indestructible. It's prettier and has a colour screen, but a few things mean it won't quite take over the throne.
---
Design
The Smok Scar-18 design is a mishmash of Aegis X and Aegis Legend, taking the worst parts of each device to create something that somehow looks fairly desirable. The cross framed chassis from the X over colourful panels is more desirable than that of the X, while the Legend styled front facia features a colour screen that was sorely lacking on the Legend.
The Scar-18 comes in a total of 8 colour combinations including a fluid rainbow effect to gold-framed to a murdered out black look. It's certainly more varied than the Aegis series if that's what you prefer. Personally, the straight black is my favourite, perhaps because it looks exactly like the Aegis X's side profile.
The front facia features a clear and easy to understand 0.96″ TFT colour display as found in the RPM series. It's a definite step up from the Legend screen, but not as nice as the colossal screen found on the Aegis X. I'm hoping we'll see a version with the G-Priv3 screen soon, one of the best screens Smok have produced to date. The buttons are squishy and don't quite provide the amount of feedback I like. Not the biggest of issues, but if you like clicky buttons, look elsewhere. Furthermore, if you're looking for a solid feeling device, this is not either. It's too light and Smok's well-known quality control issues seem abundant.
Performance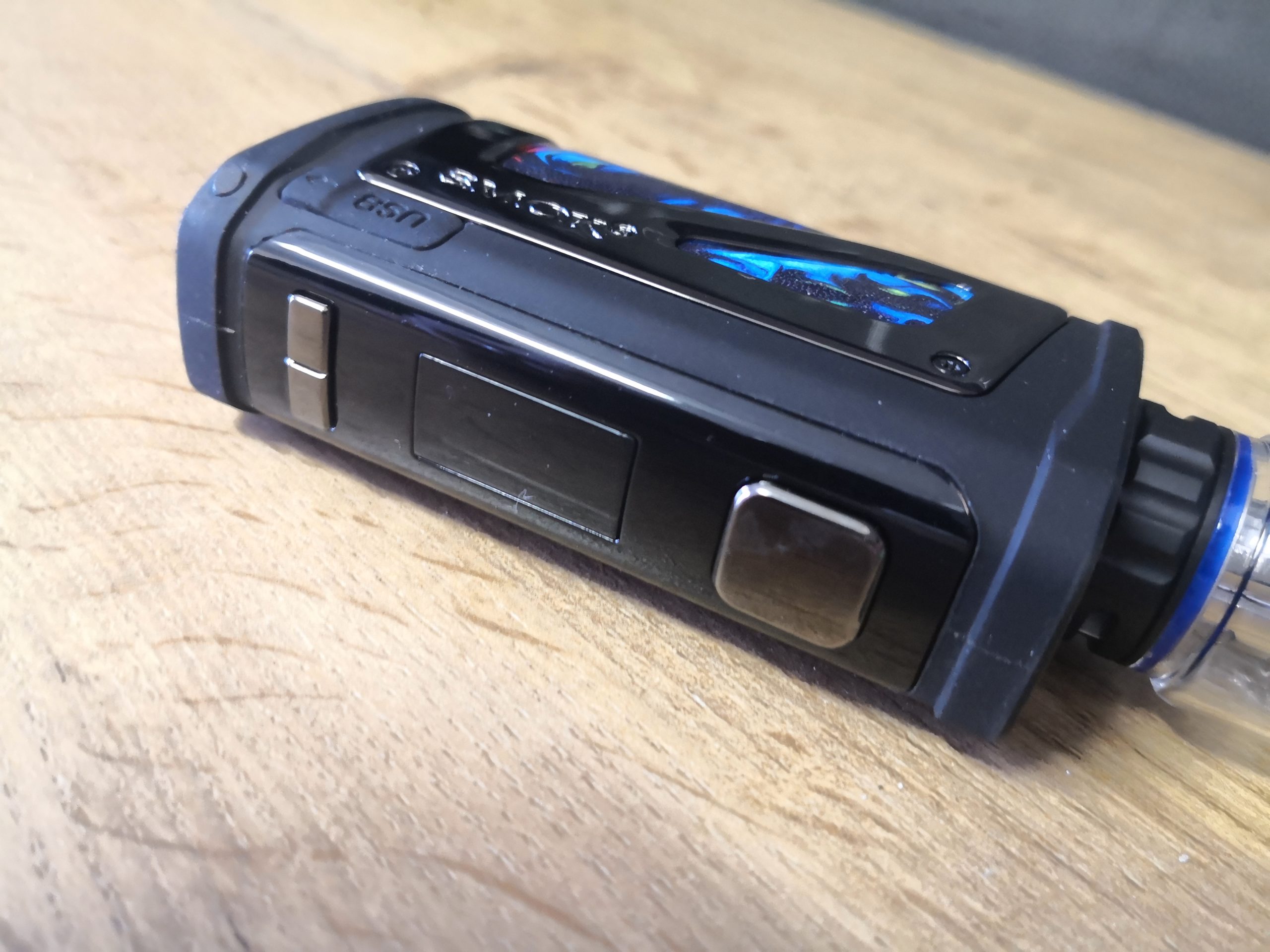 If you've been following online communities, you'll be surprised to hear that the Scar18 actually performs solidly. There's nothing inherently amazing about the way it hits, but power delivery is smooth and instant. I have my doubts that really puts out the claimed 230w, but honestly, who vapes like that? At the 50-80w mark, it hits as expected.
The menu is simple to understand as well, with everything neatly laid out and where you would expect it to be. Moving between TC and power modes is as simple as a few clicks of the power button. Sadly, we've got micro USB once more, but at this point, I'm not even complaining anymore.
Battery drain is minimal too, thanks to the small screen, giving me nearly 3 days use from a fresh pair of 18650s. Furthermore, the Scar-18 has a maximum output of 8v. Not quite 9v, it's way more than you would expect from Smok.
The Scar-18 feels on a different level to recent Smok products on a performance level. I'd go as far as saying it compares to the Aegis series and this is anything but a negative. Easily the best part of the Scar-18, but sadly, there's more to a mod than how it performs
Specs:
Size: 54mm x 30.6mm x 88mm
Chipset: IQ-X
Dual 18650
Wattage Output Range: 1-230W
Resistance Range: 0.1-2.5ohm
Micro-USB charging
Materials: "Leather"/Zinc Alloy
Smok Scar-18 Conclusion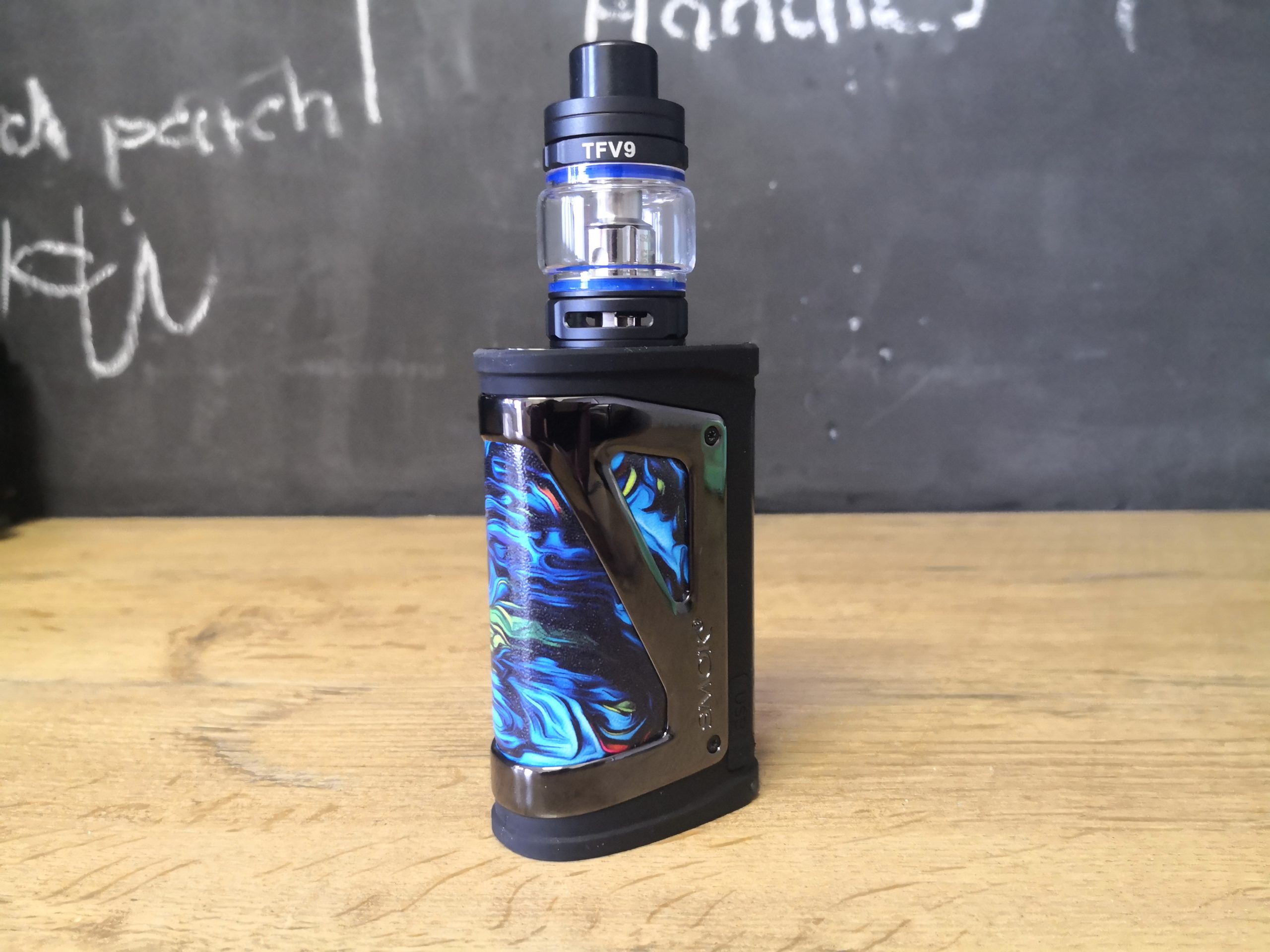 So here we have a device that performs as advertised, looks great and is IP67 compliant, but scored fairly low. What gives? Inherently, there's nothing glaringly wrong with the Scar-18, but it all just feels a little off.
Couple that to the fact that it is a blatant copy of the Aegis LG Legend, it becomes difficult to recommend the Scar-18. Let's not forget that Smok is known for poor customer service and with their QC being sub-par, it is a risky purchase.
It's not much cheaper than an Aegis Legend either, so why would you choose the Scar-18? My advice? Get the AEGIS instead – it is way better in almost every way.
For one, it's got a better screen and the colour options are better, but that's about it. If that's what sways you, by all means, go for it, but it just does not compete with an Aegis Legend.
---
Red
Internationally published journalist and reviewer, unofficially certified vape connoisseur. MTL, DTL, RDTL, Red takes it any which way