SMOK Nord 4 Kit Review: Big Battery, Bigger Clouds…
By Drake Equation • Updated: 07/06/21 • 4 min read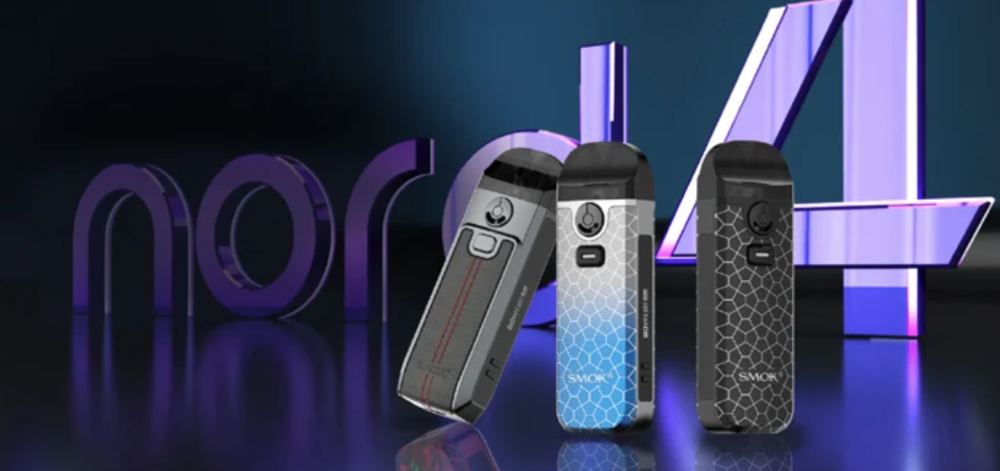 The SMOK Nord 4 is here, picking up where the SMOK Nord X left off. You now have a bigger battery and more power. Is it legit? Let's have a look…
---
SMOK makes a lot of pod vapes. But its Nord series is probably its most popular. The OG SMOK Nord was great. I used that pod vape A LOT when it first came out.
Fast forward a couple of years and a couple of models later, and here we are talking about the SMOK Nord 4…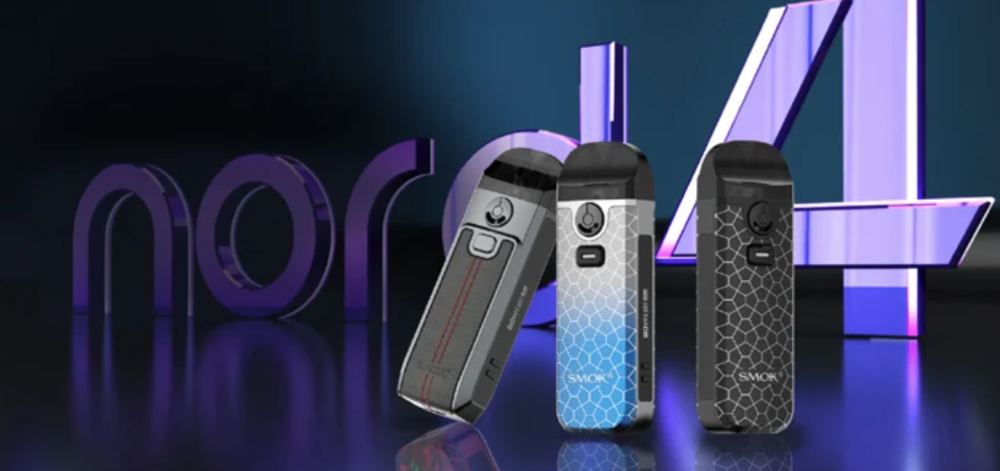 The SMOK Nord 4 – pick one up for $38/£29.99 w/ FREE SHIPPING
So what makes the SMOK Nord 4 tick? What's different? How has it been improved? Let's first take a look at the specs for this pod vape kit.
SMOK Nord 4 Specs
2000mAh Battery
Wattage Output Range: 5-80W
Voltage Output Range: 0.5-8.4V
Resistance Range: 0.15-2.5ohm
Zinc-Alloy Chassis Construction
Intuitive Firing Button
OLED Display Screen
Two Adjustment Buttons
Dual Airflow Adjustment Dials
4.5mL Refillable Pod – RPM 2 & RPM Pod
Proprietary Coil Use
0.16ohm RPM 2 Mesh Coil
0.4ohm RPM Mesh Coil
Press-Fit Coil Installation
Magnetic Pod Connection
Type-C Port
What You Get In The Box
The SMOK Nord 4 ships with two pods (1x RPM2 Pod and 1x RPM Pod) as well as two coil heads (1x 0.16ohm and 1x 0.4ohm), with the former being an RPM 2 coil and the latter an RPM mesh coil.
Again, this means you have cross-compatibility with other SMOK pod vapes. If you're using a SMOK RPM40 or SMOK RPM80, you'll be able to use coils for that device in the SMOK Nord 4 and vice versa.
SMOK Nord 4 Design – One Leather, One Standard
SMOK has released two versions of the SMOK Nord 4; one is your standard model with a Zinc-Alloy Chassis, the other is a leather-clad model that is slightly larger in size (and also costs more). Most users will be fine with the standard Zinc-Alloy Chassis model. That model will also be the one that is most readily available to buy online as well.
The SMOK Nord 4 carries much the same design language as its predecessors; it is small, compact, and is designed to easily fit in the palm of your hand and not take up too much room in your pocket. Available in a range of colors, the SMOK Nord 4 is a classically designed pod vape that keeps things nice and simple – and this is a good thing.
You have adjustable airflow on the SMOK Nord 4 and up to 80W of power which seems a little much given its 2000mAh battery. Most will not push the SMOK Nord 4 this far, however, and have the wattage sat in and around 20-40W on average. That was always the sweet spot for me.
SMOK Nord 4 Features – What's New?
You have USB Type C for charging. This means you'll be able to top the SMOK Nord 4 up very quickly, meaning you'll experience very little downtime with this device. A quick 20-minute charge should be more than enough to give you multiple hours of usage.
The biggest change on the SMOK Nord 4, however, is its adjustable airflow control. This dial-based AFC is located on the front and back of the device and is manually adjusted with your fingers. You can use it to open up the airflow or tighten it down, depending on the style of vaping you want.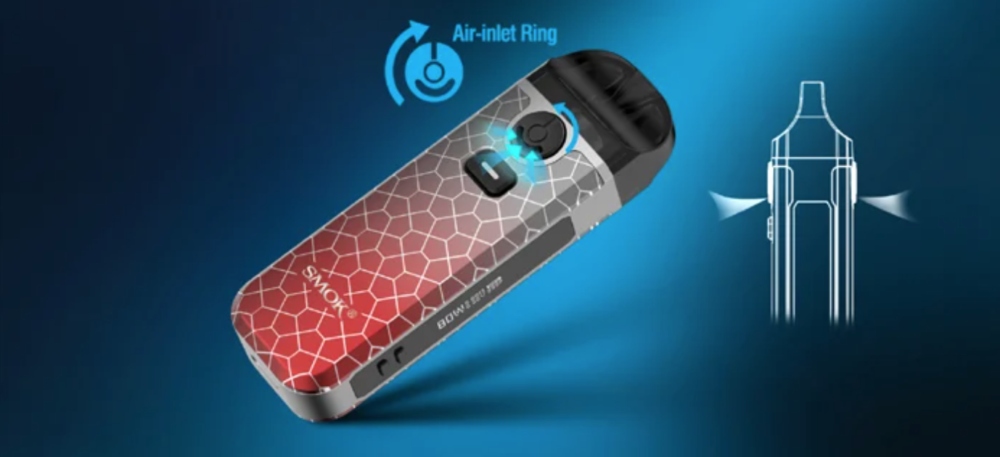 This is a great addition to the SMOK Nord 4, as it allows you to really customize how the device vapes. If you're using high VG vape juice or CBD, you can open it up nice and wide and up the wattage for a swooshy airflow. But if you want to use Nic Salts or High PG juice, you can simply close it off and lower the power for MTL-style vaping.
SMOK Nord 4 Colors:
The SMOK Nord 4 is available in the following colors:
Blue Grey Armor
Red Grey Armor
Rasta Green Armor
7-colour Armor
Black Armor
White Armor
Fluid 7-colour
Fluid Black Grey
SMOK Nord 4 Release Date & Price
The SMOK Nord 4 is now available to buy; you can pick one up for $38/£29.99 w/ FREE SHIPPING.
Drake Equation
Co-founder and Editor of VapeBeat. I make the words.