Pod Vapes With The Best Battery Life [2023]
By Drake Equation • Updated: 02/02/23 • 7 min read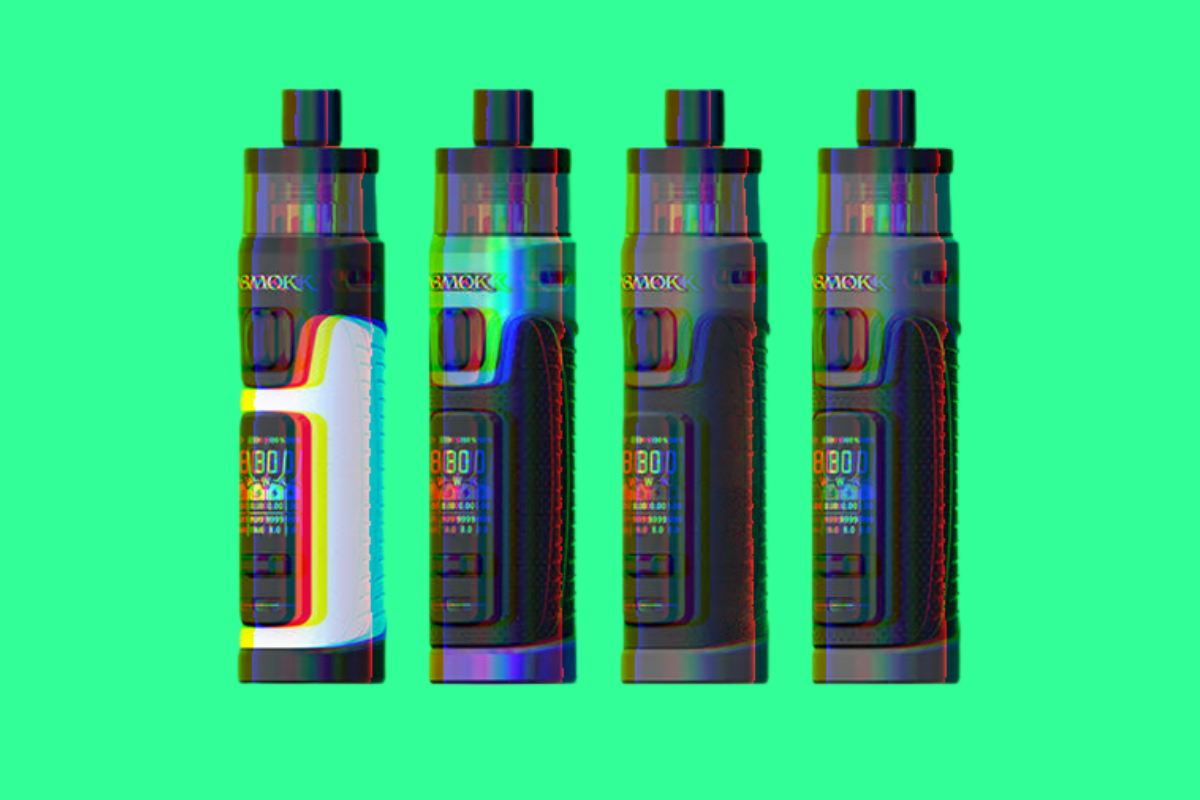 Looking for a pod vape with good battery life? I was too, so I tested a bunch in a bid to find out which pod vapes have the best battery life…
---
If you're looking for a small, compact pod vape and you don't want to be constantly worried about it running out of battery life, you need to know EXACTLY what to look for.
Most pod vapes, by design, do not feature large batteries. Normally, this isn't a problem because most pod vapes are low power devices, so, like disposable vapes, they don't tax their batteries too hard.
Still, some pod vapes are definitely better than others when it comes to battery life, so if you want the best possible battery life on your next pod vape you need to choose wisely.
I've included a selection of our current favorite pod vapes, based on their overall performance and battery life, below – some are better than others but they'll all do a solid day of vaping.
Pod Vape With Best Battery Life
Pros:

Premium design

Comfortable size and weight

Excellent build quality

Runs Nic Salts & standard juice

Delivers top-notch flavor with both pods

Awesome MTL vape

Excellent coil lifespan

Pros:

Advanced GENE.TT Chipset ensures fast ignition and high burst.

Compact yet robust, making it perfect for on-the-go vaping.

Adjustable wattage caters to your personal preferences.

Large e-liquid capacity minimizes the need for constant refills.

Outstanding build quality guarantees long-term use.

Pros:

Compact and pocketable

Great hand feel

Excellent build quality

Very easy to use

Category leading flavor

Warm vapor offers a satisfying throat hit

Does MTL & DTL

Pros:

Awesome Design

Easy To Use

Insanely Good Flavor & Coils

Excellent Battery Life (1000mAh)

Great Value For Money

Pros:

Slim, Unique Design

Adjustable voltage + temp control

Easy To Use

Excellent Coil Lifespan

Loads of Flavor

Pros:

Good for MTL/DL vaping

Solid Design

Excellent build quality

Very simple to use

Compatible RPM & RPM2 coils

Dual adjustable airflow dials

Pros:

Adjustable power to match your vaping style.

Convenient USB-C fast charging makes power depletion a non-issue.

Equipped with multiple safety protections.

Superior coil technology enhances flavor and longevity.

Robust battery life for all-day vaping.

Pros:

Impressive battery capacity for extended vape sessions.

Large e-liquid capacity for fewer refills.

IQ-100 Chipset ensures reliable and consistent performance.

User-friendly interface with a vibrant display.

Multiple coil options for a personalized vaping experience.

Pros:

Simple operation for user-friendly experience.

Compact and portable design.

Consistent power output for reliable performance.

Top-fill design makes e-liquid refilling clean and easy.

LED battery life indicator helps monitor usage.

Pros:

Elegant and unique design.

Advanced GENE Chipset for efficient and reliable vaping.

High-capacity battery for longer vaping sessions.

Adjustable power output for tailored vaping.

Robust construction for durability and longevity.
Which Pod Vape Has The Best Battery Life?
These are our #1 picks right now for pod vapes with the best battery life. They're all different, of course, and some will even do sub ohm vaping like the SMOK RPM 5.
Most, though, are MTL pod systems which is what the vast majority of pod users are after, as it means you can run Nic Salts juice inside them.
If you're still confused about which pod vape has the best battery life, here's a quick rundown of everything covered above:
Key Takeaways
The GeekVape Wenax H1 Starter Kit has the best battery life of any compact, MTL pod system right now; it uses a 1000mAh battery that'll deliver 1.5 to 2 days battery life, all while keeping an ultra slim, lightweight profile.
Larger, pod/vape mod-hybrids like SMOK's RPM series use much larger batteries but they're much bigger devices in general, so cannot be considered a true pod vape, per se.
The Vaporesso LUXE QS is another outstanding option, both for battery life and overall flavor and performance. Again, it is a true pod system with a compact, pocketable design.
Generally speaking, our team of reviewers tended to prefer the GeekVape Wenax H1 – so, if you want our advice, go with that one.
Drake Equation
Co-founder and Editor of VapeBeat. I make the words.