Yes! DNA Mods REALLY Are Worth ALL That Extra Money
By Nick Jennings • Updated: 04/16/19 • 5 min read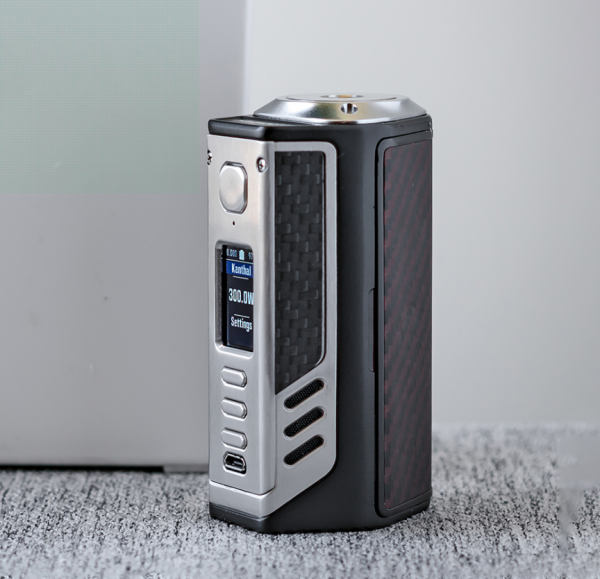 If you've been vaping for a significant amount of time chances are you've already heard about EVOLV's DNA chipset and the mods that carry it.
You might have seen these mods in vape shops and online. And you might be wondering why they're so much more expensive than traditional vape mods?
This article will tell you WHY.
It will also highlight the PROs of using DNA mods over cheaper vape mods.
And, finally, we'll show you what the BEST DNA mods are right now.
Sound good? Right, let's do this…
What Are DNA Mods?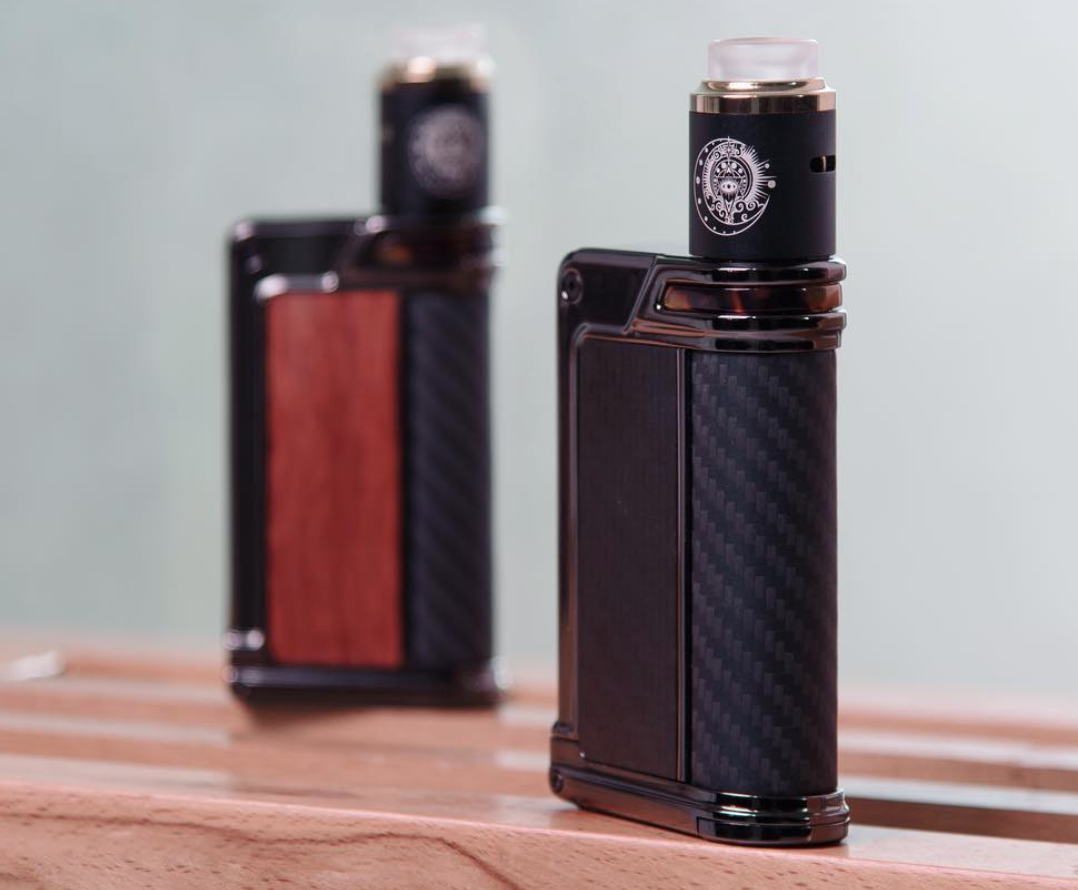 Pin
DNA mods are just like normal vape mods. They look the same and work in the same fashion. Where things get a little different is under the hood.
You see, all DNA mods run on an iteration of EVOLV's DNA chip – there are a few options, ranging from DNA 40 right up to DNA 250.
DNA 40 is for lower power mods that run wattages in and around 40W, hence the name.
A DNA 250 mod, however, is the most powerful and can output up to 300W.
Basically, there's a DNA chip for every possible style of vaping from MTL to high-end, power mods.
If you want to run high power sub ohm tanks, you're best off with a DNA 250 mod.
If you're using an MTL tank (or another low-power style of vape tank), a DNA 40 or DNA 75 will be more than enough.
Bottomline: the number after DNA indicates the maximum performance; the higher the number, the more power it will output. Simple, right?
Why Are DNA Mods Expensive?
This is a good question. And the answer is fairly straight-forward. DNA mods are expensive because you're paying for access to the best technology in the business.
They're expensive for the same reason an iPhone X is expensive. Performance, reliability, R&D costs, and component cost. DNA chips are expensive to buy, and this is reflected in the retail price of the mods.
Beyond this, you're also paying for technology: things like Escribe and best-in-class temperature control vaping, as well as 97% accuracy in all vaping modes and market-leading safety features.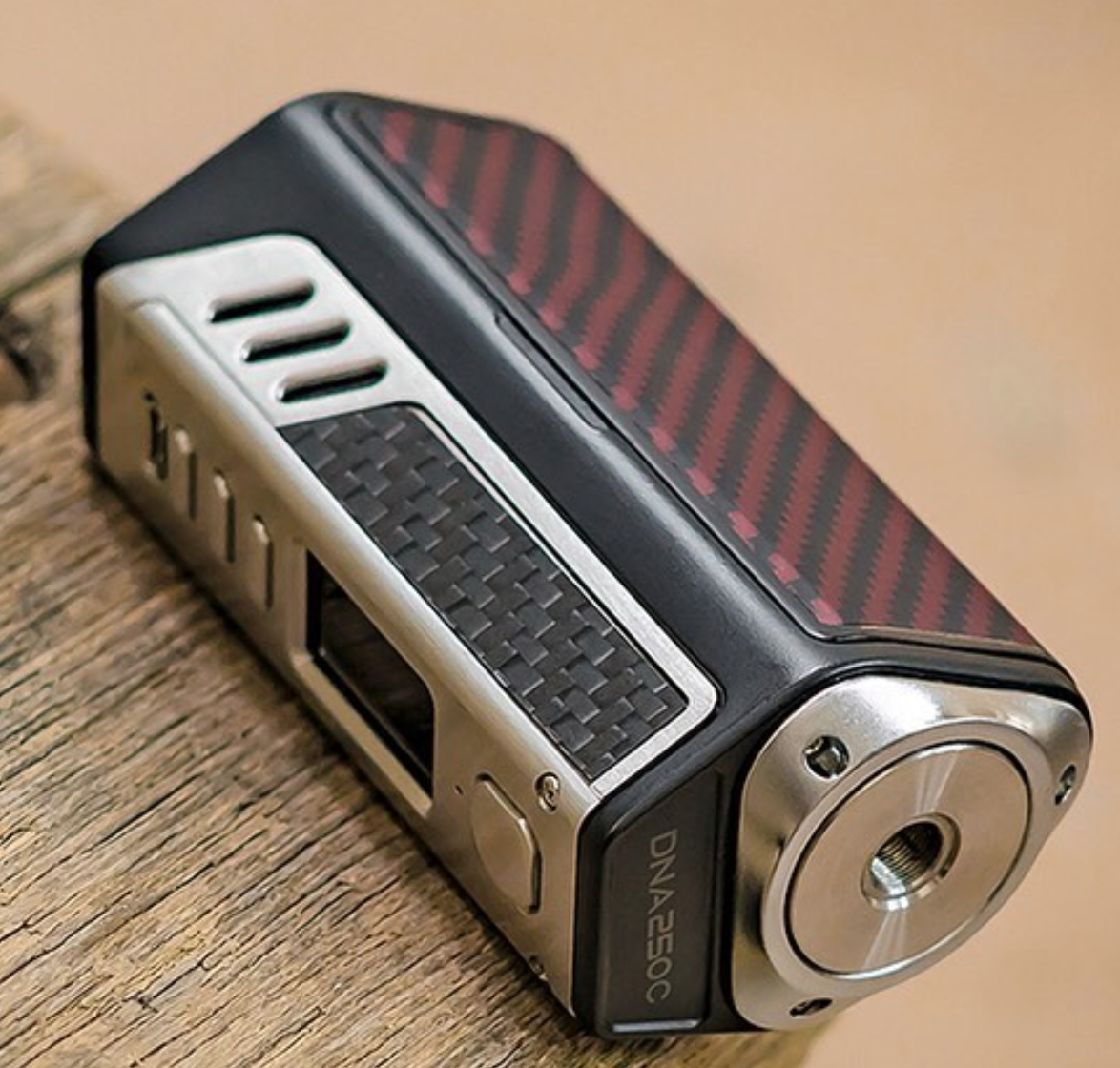 Pin
A DNA mod is like a top-end Mercedes Benz, whereas a SMOK mod is like a Toyota.
They're both cars, they both do similar things, but one is infinitely more premium and has a lot more performance.
EVOLV single-handedly invented temperature control, way back in 2014, and the mods that carry its chipsets are the #1 options for those looking to take advantage of temperature control vaping.
Escribe, as noted above, lets you fully customize how your vape delivers power from your PC. Sounds fancy, right? It is – and the software is brilliant if you like to seriously customize your vaping experience.
This is the main reason why DNA mods cost so much: technology and performance – two things that always come at a premium.
Benefits of Using DNA Mods
There are many, many benefits to running a DNA mod. The most significant for many, however, is temperature control – nothing else comes even remotely close.
DNA mods are 97% accurate with their output, both in TC and Power modes. And this is significant.
This means 60W on a DNA mod feels exactly what 60W should feel like, whereas on a cheaper mod, you might need to crank it to 80W to get the same kind of sensation.
Other notable benefits associated with DNA mods are as follows:
Improved Battery Life – The Chip Is Very Power Efficient
67 Customizable Options
Best-In-Class Temp Control Mode
Market-Leading Safety Features
Hits Exactly The Same Every Time
Create Different Settings For Different Tanks/Wires
If you're a serious vaper, or you build a lot or rock a variety of tanks, a DNA mod solves a lot of issues.
The chipset is the most thought out of its kind. It has features you might not ever use, but they're there if you need them.
For me, though, it's the way they hit – they're just so consistent. And I love that I can set up profiles for my MTL tanks, sub ohm tanks, and RDAs.
Couple this with excellent battery life management and you're looking at the most complete vape mod package on the market right now.
So while they do cost a fair amount, the reasons for this a myriad and are perfectly justified. DNA mods are also built to last, meaning you could buy one today and still be running it in 2021.
Can you say the same thing for a cheaper, sub-$100 vape mod? Not really, no…
What Are The Best DNA Mods Right Now?
There are a lot of DNA mods around right now. Different styles for different folks. You have high-power ones and low-power ones, as noted in the opening part of this article.
In the past 18 months, VapeBeat has tested a bunch of DNA mods and the best of each is selected and stored in our A-Lists – this is where the best of the best are ranked for our readers.
If you want to know what the highest-rated DNA mods are right now,  check out our DNA A-List Guides below:
🔥DNA 250 Mods: The #1 DNA 250 Mods You Can Buy Right Now
🔥DNA 75 Mods: The Best DNA 75 Mods 2018
I hope this article helped shine a light on why DNA mods are so expensive (and so good).
If you enjoyed this post or found it interesting, please use the share buttons below to share this information with friends and family.
Nick Jennings
Reviews & Tutorials Guy. If You Can Build It & Vape It, I'm Your Man!