Vaping 101 – A Quick Primer on Everything You Need To Know If You're New To Vaping – From Types of Tanks and Mods to Batteries and E Juice…
---

OK, you're here because you want a quick primer on vaping – a Vaping 101 if you will!
That's cool. You're in the right place. This post is designed to get you up to speed on all the buzzwords and jargon used in the industry.
By the end of it, you'll know all the different styles of tanks, the different types of devices and mods, as well as the best E Juice to get for your needs.
I've also included tables that highlight the best vape products for each major category.
I'm going to keep things nice and simple too.
And that means you should be able to read this post by the time it takes to drink a cup of coffee.
Cool?
Right, let's do this!
Vape Tanks (All Major Types Explained)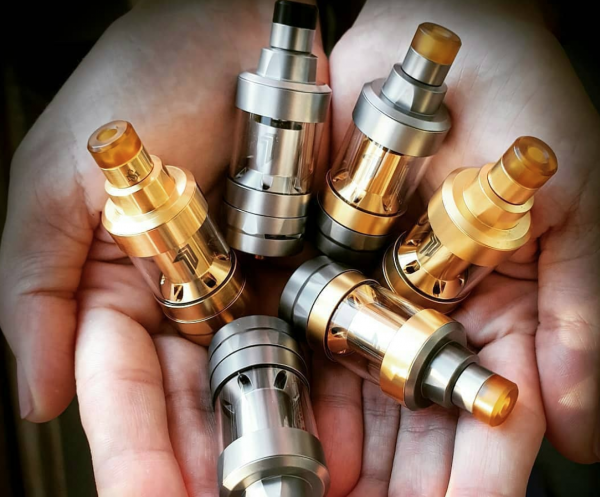 Vape tanks are important, as they're basically the business end of a vape kit, the part that delivers the E Juice and Nicotine.
There are several types of vape tank around right now:
Still with me?
If you're brand-spanking new to vaping, you'll want something simple.
You might also want something that draws like a cigarette too. And for this, you'll want an MTL vape tank and a vape mod.
My recommendation for this kind of setup?
Simple: Innokin's Kroma-A Kit + Zenith Tank.
It's bloody fantastic and is the perfect vape for a first timer.
Want a straight-up sub ohm tank that chucks out plenty of clouds and flavor instead? Use the table below.
Pictures
Name
Latest Prices
Rating
Review
Why You'd Buy This Tank

(The #1 For Flavor)

100%

Best In Class Flavor 
Insanely Good Mesh Coils
Premium Design & Finish 
100% Leak-Proof 
Excellent Value For Money

(INSANELY Good Mesh Coils)

100%

Amazing Design

Brilliant "Conical" Mesh Coils

Epic Flavor – Best I've Had In Ages

Premium Build Quality

100% Leak-Proof & Shock-Proof

(RDA-Grade Flavor)

98%

RDA-Like Flavor & Mega Clouds
Coil Heads Are BRILLIANT
Solid, Well-Executed Design
Excellent Value For Money

(A True Classic)

98%

AMAZING Flavor
Great Build Quality
Decent Locking Mechanism On Top Cap For E Juice Port
Reliable, Consistent Coils – Some of The Best I've Ever Used!

(Amazing Coils & Top Notch Flavor)

98%

Excellent Coils (They Last AGES) 
Brilliant, Precise Flavor 
Zero Leaks 
Easy To Set Up 
Wicks Quickly 
Solid, Reliable Performance

(INSANE Mesh Coil Performance)

90%

Excellent Design & Looks
Great Flavor + Long Lasting Coils
Triple Mesh Coil is INSANELY Good
Great Price (Only $27.95)
---
---
Rebuildable Vape Tanks Explained (RTAs, RDAs & RDTAs)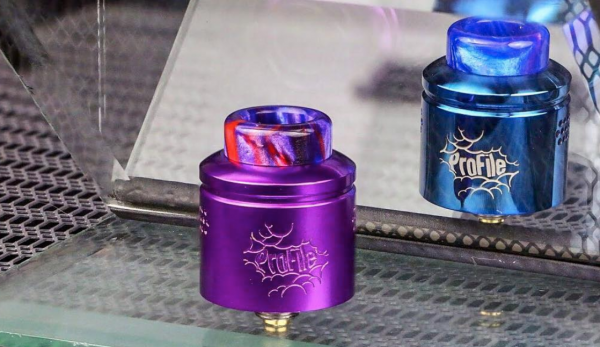 In the rebuildable vape tank niche, you have three major players:
RDAs – Great For Squonking n' Dripping; Have No Juice Capacity
RTAs – Like A Sub Ohm Tank, You Have Juice Capacity (2ML to 5ML)
RDTAs – An RDA Just With Juice Capacity (Usually 2ML)
RDAs are best for flavor and performance. I use RDAs most of the time and I squonk with them, as I hate dripping.
| IMAGE | NAME | BEST DEAL | RATING |
| --- | --- | --- | --- |
| | (The King. My #1 FAVE)  | | 100% |
| | (Insane Value For Money) | | 100% |
| | (Best For Mesh & Flavor) | | 100% |
| | (Tiny Flavor Banger!) | | 95% |
| | (Will Run Dual-Coils) | | 98% |
RTAs are great because they store E Juice inside them just like a standard vape tank, but they can be fiddly, so make sure you get one that is easy to wick and doesn't leak (see table for examples).
Name
Pictures
Rating
Best Place To Buy?
Why You'd Buy This RTA?

(Best All-Round RTA)

100%

Outstanding Flavor 
5ML Juice Capacity 
It Never Leaks 
Powerful, Dual-Coil Design 
Great For Clouds
Insanely Cheap

(Best Dual Coil Option)

100%

Solid Design + Beautiful Deck
Vapor Production is NUTS
Great Flavor (Especially At Medium Power)
100% Leak Proof

(INSANE Flavor)

91%

Brilliant Design
Big Deck; Easy To Build On 
Smooth Air Flow 
Brilliant Flavor + Cloud Production 
A Classic Mid-Ranger, Ideal For Newbies

(100% LEAK-PROOF)

94%

100% LEAK-Proof
Once Wicked, Works Like A Sub-Ohm Tank 
Awesome Deck 
Super-Easy To Build & Set Up
Great AFC

(Best For Flavor & Clouds)

97%

Single Coil RTA – Great For Battery Life 
Excellent Design (Both Tank & Deck) 
Simple To Use & Setup
Great, Thick Flavor 
Doesn't Leak
RDTAs are kind of useless in today's market; squonking has replaced the need for storage on RDAs, as you can simply squeeze a bottle inside your mod and squonk juice up to the atomizer.
If you want to go the rebuildable route, you're 100% best off going with an RDA or an RTA in my book.
---
---
Vape Mods & Box Mods Explained
Vape mods (or Box Mods) are what power your tank.
They come in all shapes and sizes, but most do the same thing: send power to the atomizer inside your tank.
If you're new, you'll want a regulated box mod because unregulated mech mods are extremely dangerous if you don't know what you're doing – so AVOID these.
Right now, these are my #1 picks for the best vape mods and box mods currently available on the market.
PICTURES
Name
Best Place To Buy
Rating
Why You'd Buy This Mod
Price

100%

Simple To Use 
Great Systems UX; Tons of Vaping Modes 
OLED Display 
Comes With A Solid Sub Ohm Tank 
Ideal For New Vapers 

98%

Brilliant Design + Super Robust 
GENE Chip is Ridiculously Good
Great All-Round Performer 
Excellent Value For Money 
Tons of Vaping Modes 
Hits Like A Freight Train

$79.95 (FREE SHIPPING)

98%

One of The Best Looking Kits Around 
Stunning Mod Design 
Brilliant Performance Across The Board 
TONS of Vaping Options – TC, Power, ByPass, Curves 

$59.95 (FREE SHIPPING)

100%

Unparalleled Accuracy & Performance

Amazing For Temp Control

Ultra-Premium Design

Bluetooth Control (iPhone & Android)

100% Accurate Power Delivery

Gorgeous Settings Menu & UX

95%

Stunning Design + Proper Old School Box Mod 
Cerberus Mesh Tank is Phenomenal 
Great Performance, Plenty of Vaping Modes 
One of The Best Looking Mods of 2018 
AS Chip Ensures Fast Firing + Lots of Safety Features
---
---
What Are Squonk Mods?
Like a standard box mod, a squonk mod is essentially the power unit that drives your RDA.
The only difference is that a squonk mod has a squonk bottle inside it that stores E Juice. To send E Juice to your RDA, simply squeeze the squonk bottle and your coil is soaked in E Juice.
Squonk mods basically removed the need to drip when using RDAs, and this is very, very cool if you're lazy like me.
Again, you'll want to use a regulated squonk mod for the same reason as above – unregulated mods are dangerous if you don't know what you're doing.
These are my current favorite squonk mods (and they're all 100% regulated)…
Product
PICTURES
Rating
USPs
Price

100%

Awesome Performance (200W, Full TC Suite)
Great Design; Unique & Lots of Color Options
10ml Squonk Bottle
Dual-18650s

95%

Excellent Design
Dual-18650 Cell
TC Support
240W Max Output
Comes With Decent RDA 
---
Helpful Posts To Check Out: 
---
A Word on E Juice
Like music, partners, and colors, E Juice is very subjective.
What I like, you may hate. And vice versa.
For this reason, it's kind of impossible to tell you what the BEST E Juice is…
All I can do is point you in the general direction. And to do this, we did some research that analyzed over 100,000 E Juice sales in late 2018.
The result? Simple: a list…
You can check out the full results here: The 18 Most Popular E Juice Brands & Flavors On The Planet Right Now…
Helpful Posts To Check Out: 
---
---
Dry Herb Vaporizers (And Desktop Vaporizers)
If you want to vaporize dry herbs like medical marijuana rather than eating or smoking them, a vaporizer is 100% the way to go.
You basically have two options: ultraportable vaporizers and mains-connected, desktop vaporizers.
Both are pricey, but if medical marijuana is important to your lifestyle, then they are well worth the investment.
You can read more about them both by clicking the links below…
Related Content For More Information:
---