If you're interested in pod mod vapes, you might also be wondering what the best selling and most popular pod vape systems are of 2019? Well, speculate no more – these are the 12 most popular pod vapes of 2019…
---
1) UWELL Caliburn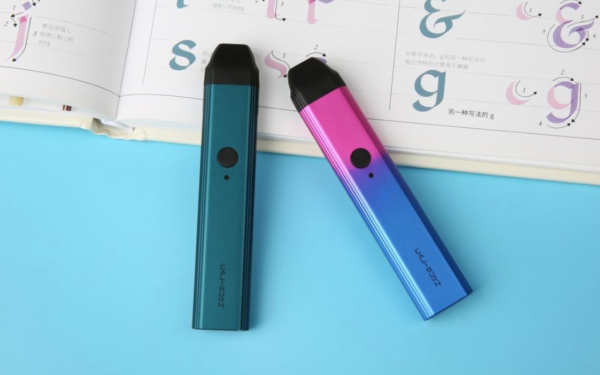 The UWELL Caliburn is a pen-style pod mod that is 100% refillable and features some of the best coil heads in the business. Battery life is stellar too. Chuck in excellent flavor and plenty of vapor and it's easy to see what it's topped the charts for best selling pod mods for 2019…
---
2) SMOK Nord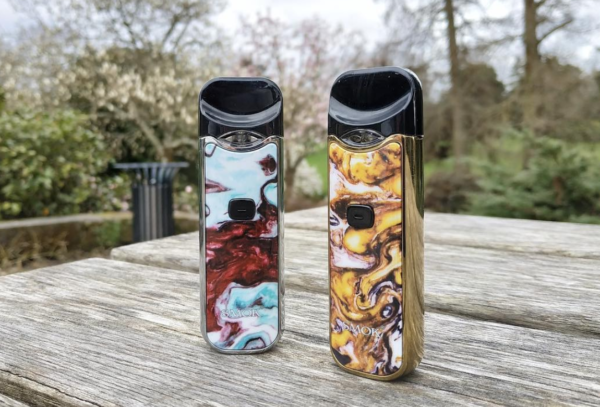 I own two SMOK Nords. Why? Simple: I like to have one charging while I use the other. This way I have ZERO downtime. I adore this pod system. It has brilliant battery life, kicks our tremendous amounts of vapor, and runs replaceable coils – both DTL and MTL.
---
3) Suorin Edge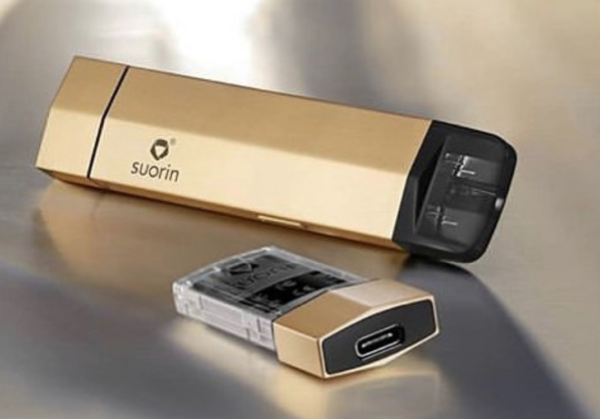 I haven't tested the Suorin EDGE, but it is proving very popular with vapers in America. Landing itself in position three is impressive, and this is largely down to the fact it's refillable, has a decent battery life, and kicks out very decent flavor.
---
4) Lost Vape Quest Orion Q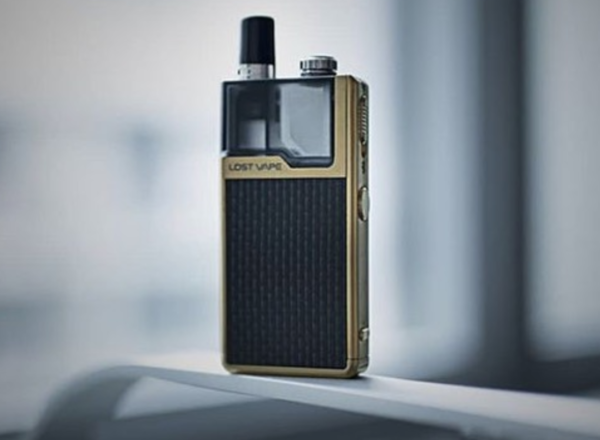 The Lost Vape Quest Orion Q is the cheaper, non-DNA version of the Lost Vape Origin DNA Go. That pod mod is easily one of my all-time favorite devices, the Lost Vape Quest Orion Q is a cheaper, entry-level model. It is still very impressive, however, and definitely worth a look if you value ease of use, flavor, and battery life.
---
5) Lost Vape Orion DNA Go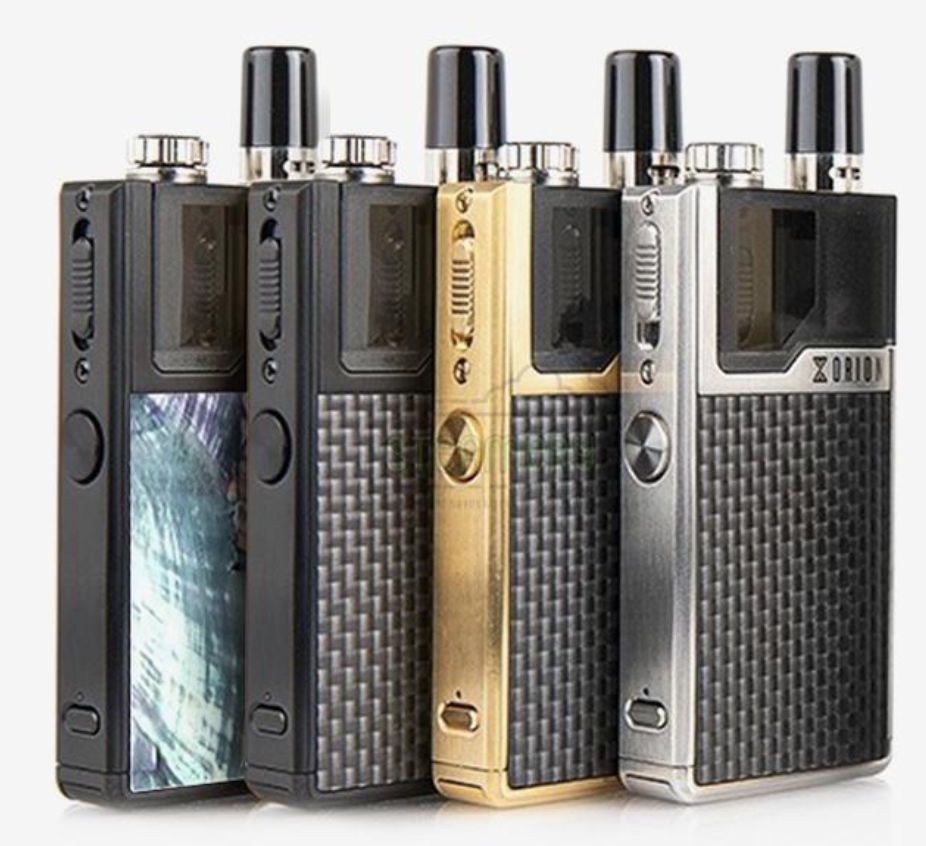 The most advanced (and most expensive) pod mod on this list. Why? Simple: it runs EVOLV's DNA chipset, which is the most advanced chip you'll find inside a pod mod on this side of the Milky Way. It's pricey, but the performance, flavor, and battery management is unparalleled.
---
6) Suorin Air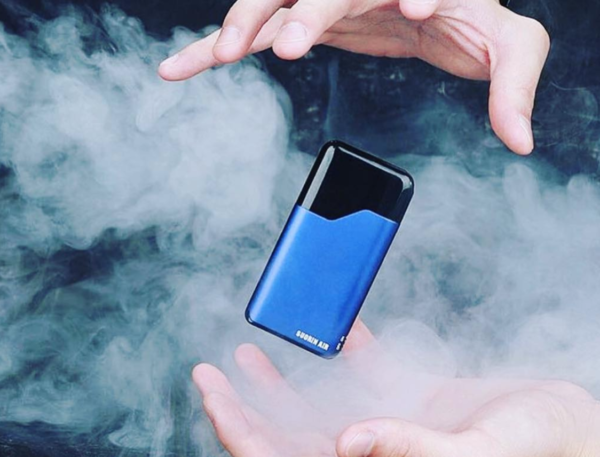 I'm not a fan of the Suorin Air; I've had some bad experiences with it in the past – coils burning out too quickly, muted flavor. It is very popular, but based on my experience, I would avoid this pod mod. There are plenty of better options on this list.
---
7) Suorin Drop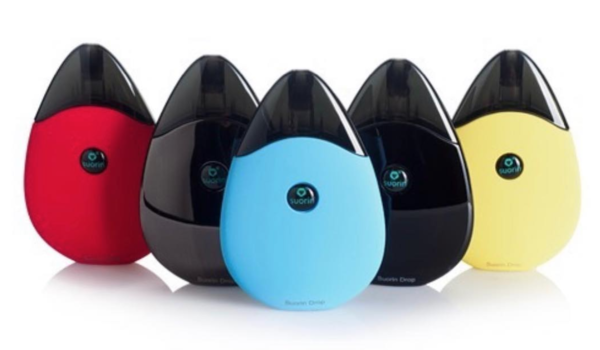 Again, this device is similar to the Air. It's OK, but performance can be a little wonky. Suorin doesn't include any spare coils in the pack either, which sucks. This pod mod is adequate but there are far superior options listed above and below it on this list, so go with one of them instead.
---
8) Aspire Breeze 2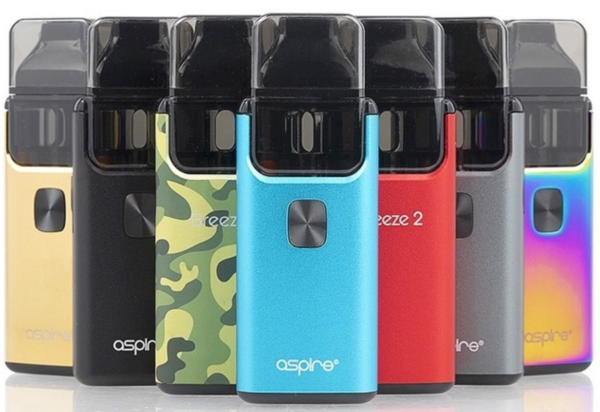 I really dig the Aspire Breeze 2. The flavor and coil heads are superb, and it kicks out a ton of vapor. The battery life is very good too – one of the best on this list. I also really like the look and feel of the design, and the fact that it is available in a range of colors.
---
9) SV Mi-Pod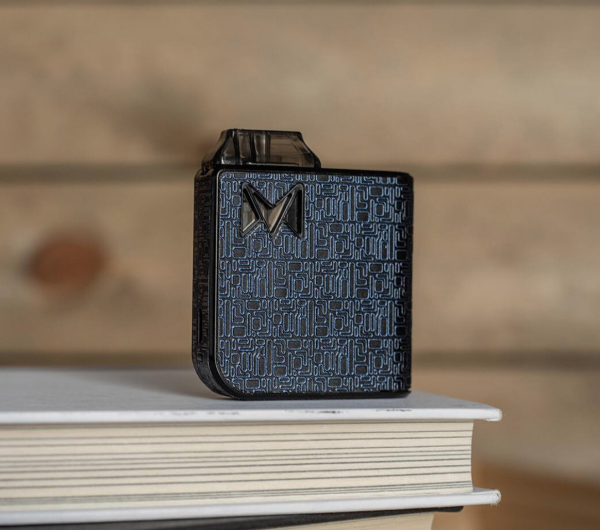 I bloody love the Mi-Pod. It is easily one of the most iconic looking pod mods ever created. Totally unique and thoroughly amazing, the MiPod, for many, is the ultimate pod mod vape device. I happen to agree with this sentiment; it is a brilliant device that it is 100% worth investing in.
---
10) VLADDIN RE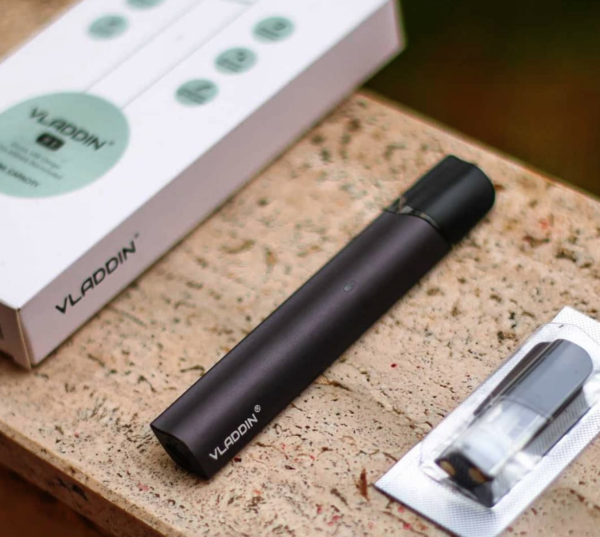 The VLADDIN RE is essentially a JUUL clone. Only, the VLADDIN RE is 100% better. It's refillable. It has great battery life for a device of its size. And the pods last for about two weeks at a time. My last one ran for almost a month before the flavor fell over. A thoroughly impressive device that deserves WAY more attention than it currently gets. It craps all over JUUL, basically.
---
11) Joyetech ATOPACK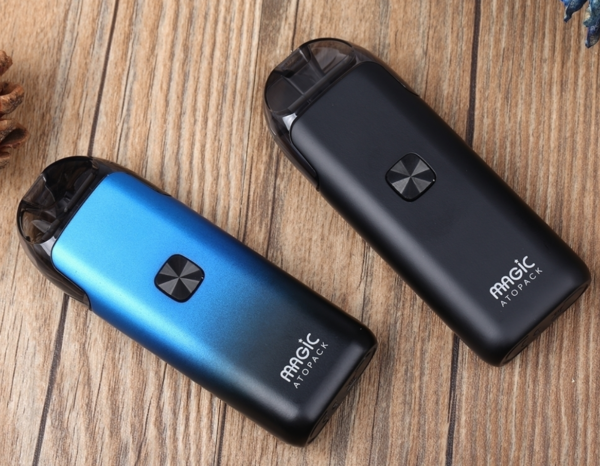 I haven't tested this pod mod; don't really tend to use Joyetech products all that much. Still, reviews of the Joyetech ATOPACK are very solid with users and reviewers commending its flavor and vapor quality. Again, I haven't used this vape, so I don't have an opinion. My vote, based on previous experience with Joyetech, would maybe go with something from SMOK instead…
---
12) SMOK Rolo Badge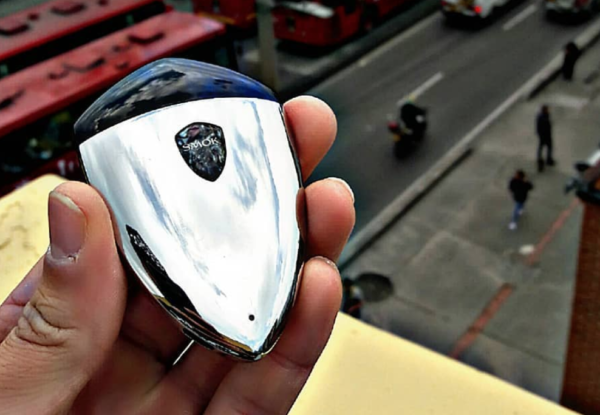 I was surprised to see this device in the data; it's pretty old and, when I tested it, I wasn't too impressed with it. The flavor was average and the battery life wasn't great. My advice? Go with the SMOK MICO or SMOK Nord instead – both are vastly superior with respect to design and overall performance.
---
What's The List Based On – Who's The Data From?
Whenever we compile a "best sellers" list post, we like to use data from BIG retailers. The information in this post was gleaned from analysis of VaporDNA's 2019 sales.
If you don't know VaporDNA, know this: it is one of the biggest vape retailers in the US. It sells hundreds of thousands of vape products every month, so this data shows you EXACTLY what pod vapes are most popular with US vapers in 2019.
As you can see from the table below, many of the best selling pod vapes for 2019 match up with VapeBeat's #1 Recommended Pod Vape Systems.
IMAGE
NAME
BEST PRICE
KEY POINTS
RATING

(Best All-Round Performer)

Stunning Design
Immensely Advanced DNA Chipset
Great Flavor & Draw
Excellent Battery Life
Expensive But Well Worth It

100%

(Great Value + Performance)

Big Battery Life
Great Flavor & Vapor Production
Three Coil Head Options
MTL and DTL Vaping

100%

(Unique & Totally Amazing)

Awesome Design + Super Portable
MTL & Sub Ohm Coils
Excellent Battery Life
Outstanding Flavor
Hold Tons of Juice

98%
My Personal Favorite Pod Vape Systems?
Right now I have three go-to pod systems that I use most days. I use them because they're A) easy to use, B) have great battery life, and C) produce super-tasty vapor that is packed with flavor. And my #1 pod vapes right now are as follows:
SMOK Nord – This is my newest pod mod and I've been using it loads. I even bought two, that's how much I like it. The battery life is decent, it looks great, and it vapes like a monster, as well as supports both MTL and DTL coils, meaning you can use both Nic Salts and normal E Juice.
Lost Vape Orion DNA – This one is pricey, but the performance and vapor quality is brilliant. It also looks stunning too; resin finishes and quality build materials make everything really pop. If you can stretch to $70 bucks for the Lost Vape Orion DNA Go, you're in very good hands indeed.
UWELL Caliburn – The Caliburn tops the list above. And the reason for this is simple: it is one totally badass pod vape system. You have a killer MTL draw, tons of flavor, and the battery life is excellent. Chuck in great design and build quality, and it is easy to see why it is the most popular vape for thousands of American vapers.
Drake Equation
Co-founder and Editor of VapeBeat. I make the words.