Looking for the best vape for coil life – coil life that lasts 12+ days? Here are the #1 current options based on extensive testing by our team of experts
---
Vapes With Best Coil Life
How Long Should My Vape Coil Last?
This is the million-dollar question. Like your fingerprints, all vape coils are different and completely unique – some are better than others. The vape devices listed above have all been tested by our team of expert vapers and are included here because they all lasted longer than 12 days between changes.
The average lifespan of a vape coil is around 7 days, although there are plenty of vapes that I have tested over the years that cannot even do this – SMOK's tanks in 2018 were terrible for this, for instance, but the company has improved its coils a lot since then.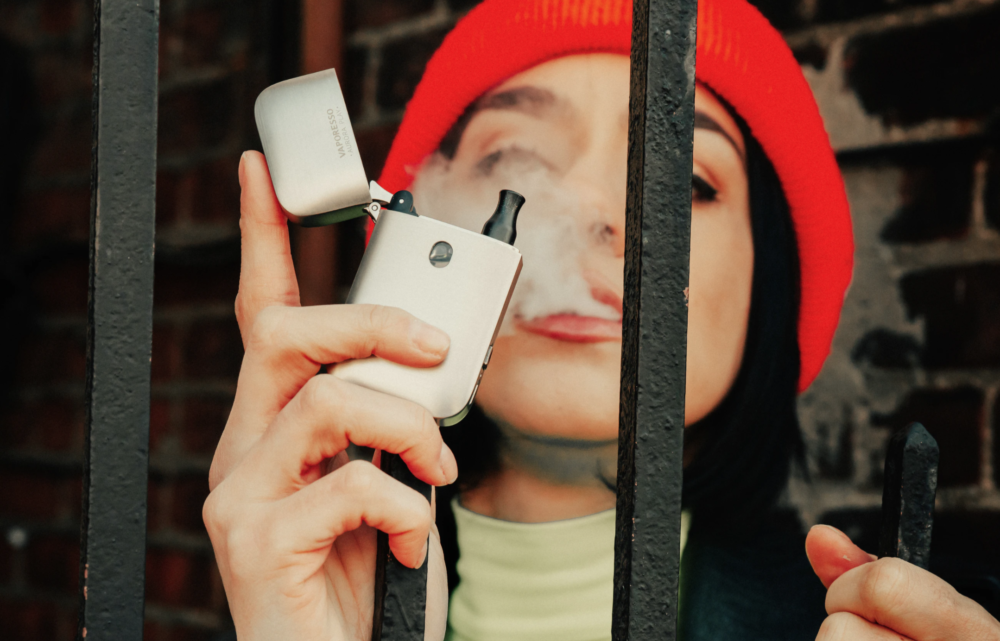 For the most part, the vapes listed above all are heavy hitters when it comes to coil performance. During our testing of these devices, we looked at flavor, overall performance, and battery life. In order for these vapes to make it into this post, they had to NAIL all of these things and the coils had to last longer than 12 days.
My personal favorite option from the list above would probably be the FreeMax AutoPod50. It is small, packs in a ton of features, kicks out amazing flavor, and its coils last an eternity. My first coil install in this vape lasted almost three weeks before the flavor started to go sideways.
The #1 Option For Flavor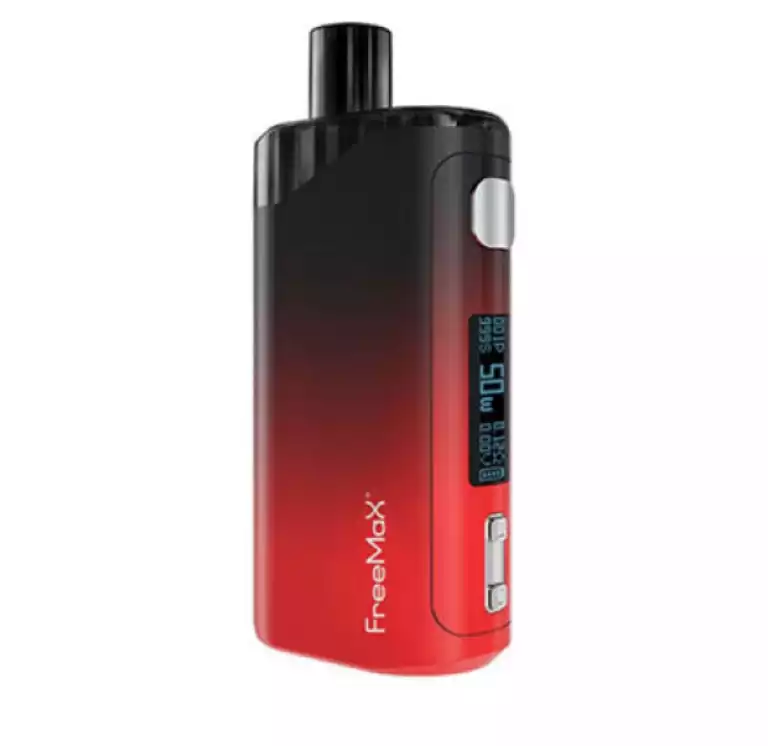 Freemax Autopod50 Pod Mod
$56.95 Inc. FREE SHIPPING
Fully compatible with Freemax's AX2 coils, the Freemax Autopod50 is yet another gem from the company that basically invented mesh coils. This pod is perfectly sized, made from zinc-alloy, so it looks and feels great, and it delivers incredible flavor with all-day-long battery life. It's slightly pricey, but that's what happens when you have market-leading flavor production…
USA DEALS
UK DEALS
Does Vape Juice Make A Difference?
Vape juice is one of the biggest things that can affect how long your vape coil lasts. If you use vape juice that is heavy on sweeteners, it will quickly gunk up the coils and this, in turn, will affect out they perform.
If your coils get gunked-up too quickly, they cannot function properly, and this will result in dry-hits and poor performance. My advice? Use good quality vape juice that uses fewer sweeteners. This change alone will have a massive impact on the performance and longevity of your coils.
How Can I Make My Vape Coils Last Longer?
There are a couple of things you can do to make your vape coils last longer. The first is to ensure you prime your vape coils properly before use. The second is to ramp up the power in small increments. This way, your coil will evolve correctly, last longer, and will not burn out too quickly.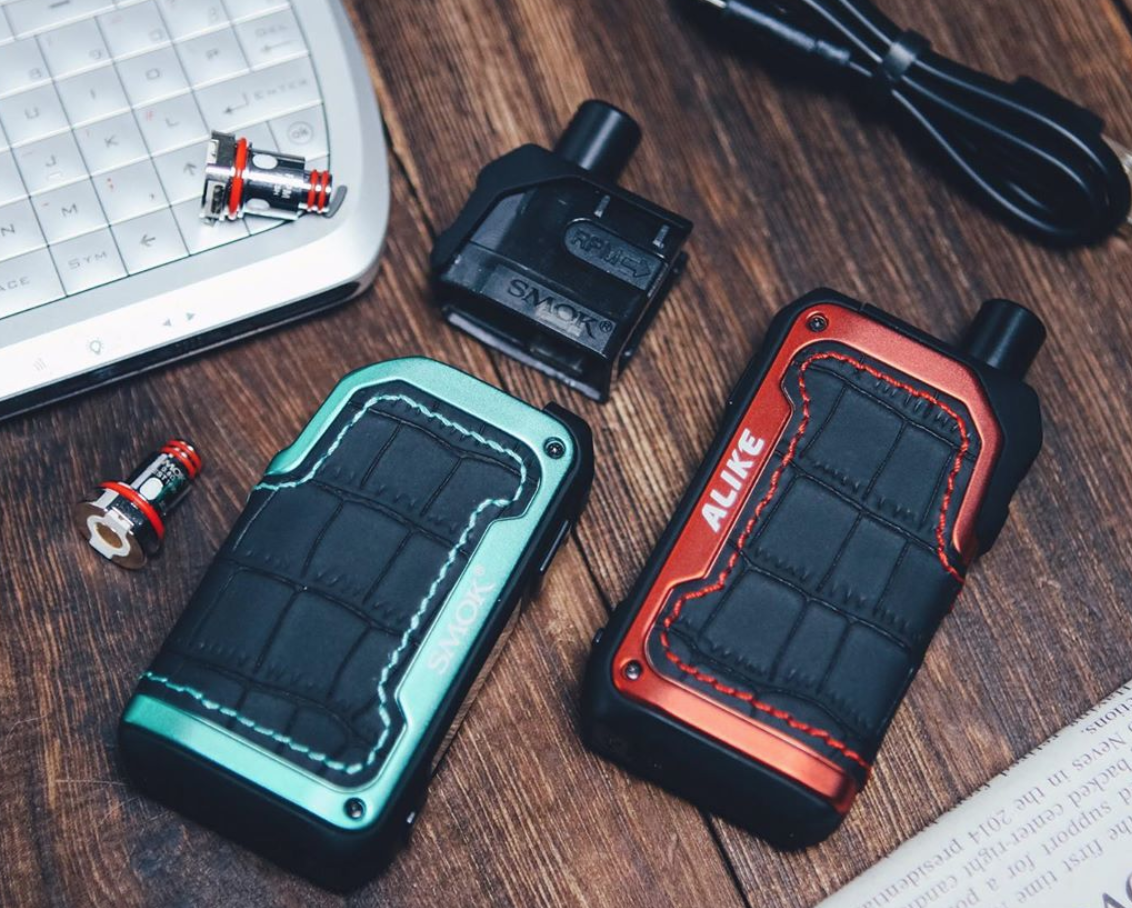 Think about it like this: if your coil is rated for 25W and you start at 25W, you're putting way too much stress on the coil right off the bat. You need to give the coil time to breathe and evolve. Start at 12W, then move up to 15W, then 20W, and then, once your coil is broken-in, move up to 25W.
A Word on Rebuildable Vape Tanks
I like pod vapes quite a lot. I use them pretty regularly. I actually haven't used a sub-ohm vape tank, outside of testing, for over a year. I tend to prefer rebuildable MTL tanks these days as they use less power, produce less vapor and are less hassle to deal with than mesh coil tanks.
If you build your own coils, meaning you install your own coil and cotton, you don't have to worry about any of the above: the coil will perform optimally from the get-go, providing you have wicked it correctly.
I use the Kayfun Lite like 99.9% of the time on the Lost Vape Centaurus; it is, by far, the best vape tank and vape mod combo I have ever owned. They're both pricey devices, but with vape devices, you really do get what you pay for – if you want quality and brilliant performance, you gotta pay a premium for it.
You cannot talk about single coil MTL RTA tanks without mentioning Kayfun; the company, Svoe Mesto, makes what are perhaps the ultimate MTL RTA tanks for overall flavor and performance. The Kayfun Lite MTL RTA is no exception. I have one and I have used it for a solid 8+ months. It's simple to set up, it wicks great, and it kicks out amazing flavor. For me, it is the perfect single coil RTA tank.

GET YOURS NOW!

The Ambition Mods Gate 22mm RTA is an MTL RTA and it delivers a killer mouth to lung vape experience. It's not quite as good as the Kayfun Lite but, for the price, it is still damn good. Featuring a dual post single terminal build deck and an adjustable airflow slot located at the bottom, the Ambition Mods Gate RTA is a near-perfect single coil RTA that's easy to work with, it doesn't leak, and it kicks out immense flavor.

GET YOURS NOW!

The Steam Crave Glaz Mini is another absolute banger. It looks gorgeous with its squat design, and its deck, which is insanely simple to build on, features a novel knurled airflow control ring, so you can really dial in the draw, setting it to your exact requirements. Available in either 2ml or 5ml, the Steam Crave Glaz Mini is a solid single coil RTA that will more than impress you. We had an awesome time testing this vape tank out. The flavor is bonkers!

GET YOURS NOW!

$54.99 – Down From $64.99

DotMod is a premium US vape company. It makes gorgeous hardware that not only looks ultra-premium but also performs exceptionally well too. The DotMod DOTMTL is no exception. It is rather pricey, and I'd be more inclined to go with the Kayfun Lite over this tank, but if you want something truly unique looking that is great for single coil builds and looks unlike anything else, the DotMod DOTMTL comes highly recommended.

GET YOURS NOW!
Plus, with my Kayfun Lite, I get around a month of life from each coil install. And changing the wick takes less than a minute, and then I can forget about for another 30 days. If you're frustrated with dealing with pre-made coils in pod vapes and vape tanks, I'd strongly recommend looking at either an RTA or an RDA.
Wrapping Up: The Best Vape For Coil Life…
In a market that is packed with thousands of vape options, it can be hard finding a vape with good coil life – there are just too many sub-par vapes on the market right now.
Testing and rating vapes is something we have been doing since 2015. during this time, we've tested thousands of vapes. And we continue to test all the latest, new products each month. Once we find a good one, in this context, vapes that have the best coil life, we share the results with our readers.
The best vapes for coil life right now that we have personally vetted and tested are the ones listed at the top of this post. Each of the vapes included in this article outperformed the competition by a significant margin, with respect to battery life, performance, and flavor. But they all also feature excellent coils that will last weeks between changes on average.
So if you want the best vape for coil life, use one of these.
Drake Equation
Co-founder and Editor of VapeBeat. I make the words.