First time using mesh coils? Unsure how to proceed? Fear not – check out VapeBeat's guide on how to prime mesh coils
---
6 Quick Steps To Prime Your Mesh Coils Perfectly
Take your new coil out of its pack.
Grab your juice bottle.
Slowly drip E Juice through the mesh (at the top) and onto the cotton.
Do a few drops, then wait.
Check the wicking holes on the side, they should be saturated with juice.
If they're not, keep dripping E Juice until they are.
Once your coil is properly primed, seal the tank up and fill her up with E Juice. You can vape it right away, but I like to leave it for 5-10 minutes to let the cotton soak up, even more, E Juice. This ensures you never get dry hits.
And if you're looking for some new, totally badass vape juice to run in your tank, make sure you check out the brand new VapeBeat Juice Store – prices start from as little as $8.99 for some of the best-tasting vape juice around right now!
What Are Mesh Coil Vape Tanks? 
Mesh coils are taking the sub-ohm tank world by storm. And with good reason too!
They last longer, produce better flavor and tend to generate a much more satisfying, all-round vaping experience.
Plenty of sub-ohm tanks are now available with mesh coil heads, but some of the most popular are the Falcon King Tank and the FreeMax Pro Mesh.
Out of these two, Falcon King Tank if you're in the market for a new vape tank.
I own both and the Flacon King is WAY better for flavor and overall performance.
---
Mesh Coil Pros
More Flavor 
Last Longer; Around 5X that of a standard, wire coil
Easier To Saturate
Cheaper To Run
---
Mesh coils are A LOT better than the standard wire-based coils you're used to. For starters, mesh coils have way more surface area to them and this allows for better saturation and more even heating.
This to attributes combined makes the vape more flavorful and smooth. Most importantly, though, mesh coils last about FIVE TIMES longer than standard wire coils.
And that is where things get significant. Flavor's one thing, but running a mesh coil will say your oodles of cash every month. Case in point: you're looking at around 7-14 days of performance from a single coil.
Compared to wire coils, that is massively impressive.
How Mesh Coils Work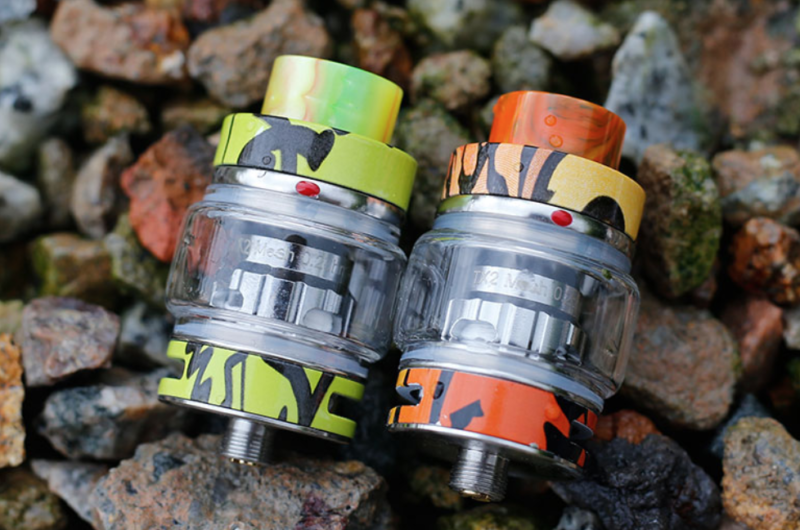 And the nature of mesh coils is that they use WAY more cotton than standard wire coils. This means the cotton is denser and can hold more vape juice, which results in more flavor and longer-lasting performance.
A mesh coil, on average, will usually last about 30-50% longer than a standard, wire coil. This is why they were invented. Longer lasting coils are great because no one likes having to change (and spend money) on new coil heads every week.
With a good mesh tank, you should be getting between 12-14 days of sublime performance from your mesh coil before it needs swapping out for a new one. Compared to standard wire coils, this is a HUGE uplift in performance and it is one of the #1 reasons why most new sub-ohm tanks use mesh coils.
You just need to ensure that the cotton inside the coil head is completely saturated before you take a hit. It takes a little time and a bit of E Juice, but once you learn how to do it properly, you'll never have a dry hit again. You might want to use a tissue to do this as well, as it can get a little messy!
Best Wattage To Vape Mesh Coul Tank At?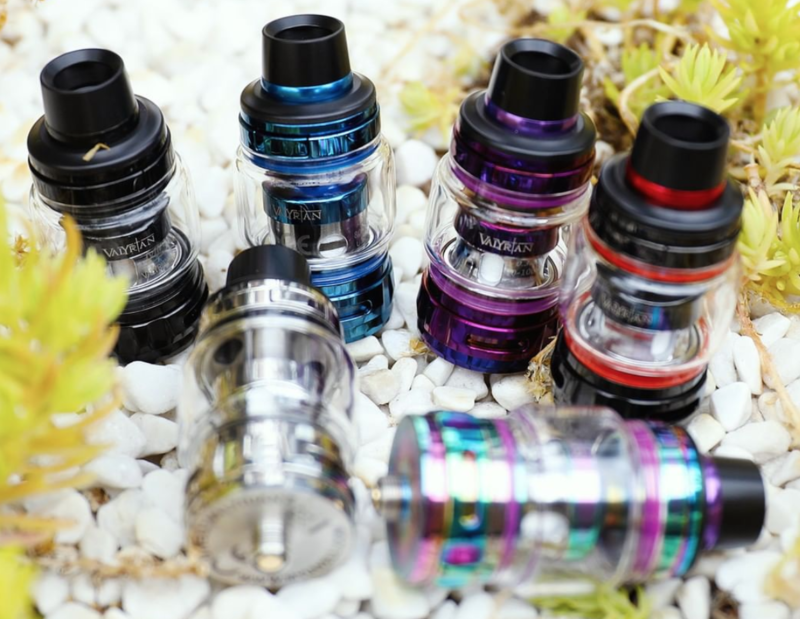 Your tank might say the coil is rated for 60w-120w. But you'll want to ignore this.
Start your new coil off nice and low; anywhere from 40W to 50W is fine.
Then, as the coil primes and reaches its optimal performance, you can gradually up the wattages towards its advertised output.
I tend to stick around 60-70W as this level is kinder to your battery and E Juice, and it also doesn't burn the coil out too quickly.
Bottom line: the higher the wattage, the faster you'll get through the coil (and also your mod's battery and your E Juice).
If you're after one of the best sub-ohm tanks around right now for mesh coils, you should check out the tanks in the table below – they're the #1 ranked mesh coil tanks in the world right now.
Pictures
Name
Latest Prices
Rating
Review
Why You'd Buy This Tank

(The #1 For Flavor)

100%

Best In Class Flavor 
Insanely Good Mesh Coils
Premium Design & Finish 
100% Leak-Proof 
Excellent Value For Money

(INSANELY Good Mesh Coils)

100%

Amazing Design

Brilliant "Conical" Mesh Coils

Epic Flavor – Best I've Had In Ages

Premium Build Quality

100% Leak-Proof & Shock-Proof

(RDA-Grade Flavor)

98%

RDA-Like Flavor & Mega Clouds
Coil Heads Are BRILLIANT
Solid, Well-Executed Design
Excellent Value For Money

(A True Classic)

98%

AMAZING Flavor
Great Build Quality
Decent Locking Mechanism On Top Cap For E Juice Port
Reliable, Consistent Coils – Some of The Best I've Ever Used!

(Amazing Coils & Top Notch Flavor)

98%

Excellent Coils (They Last AGES) 
Brilliant, Precise Flavor 
Zero Leaks 
Easy To Set Up 
Wicks Quickly 
Solid, Reliable Performance

(INSANE Mesh Coil Performance)

90%

Excellent Design & Looks
Great Flavor + Long Lasting Coils
Triple Mesh Coil is INSANELY Good
Great Price (Only $27.95)
---
Or for a wider view of what's available, check out our Guide To The Best Mesh Coil Tanks of 2018 So Far…