DNA 200 and DNA 250 mods are great, but they're expensive. DNA 75 mods are a lot cheaper and just as good. These are my faves as of right now (updated 2018)
---
VapeBeat's Picks For The Best DNA 75 Mods
#1) Lost Vape Therion DNA75C TC (The Premium Option)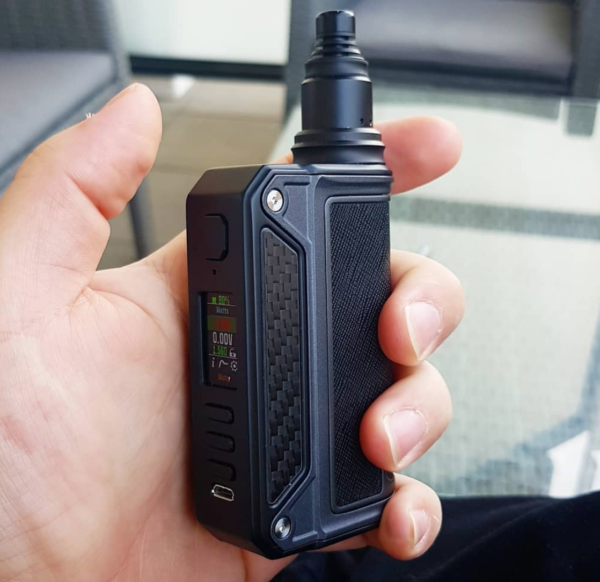 The Lost Vape Therion is essentially the #1 DNA 75 mod you can buy. It looks stunning, vapes like a monster, and it runs dual-18650 batteries for exceptional battery life.
Made from die-cast zinc alloy, the Lost Vape Therion is one of the best looking and most premium-grade vape mods on the planet. I adore mine and I wouldn't swap it for anything.
It's ideal for any style of tank, from sub-ohm tanks to RDAs, and because of the DNA chip, you will get 100% of the available performance from whatever you're running on the mod.
A true classic in every sense of the word. This one comes highly recommended.
---
#2) HCigar Squonker DNA75 TC Box Mod (The Budget Option)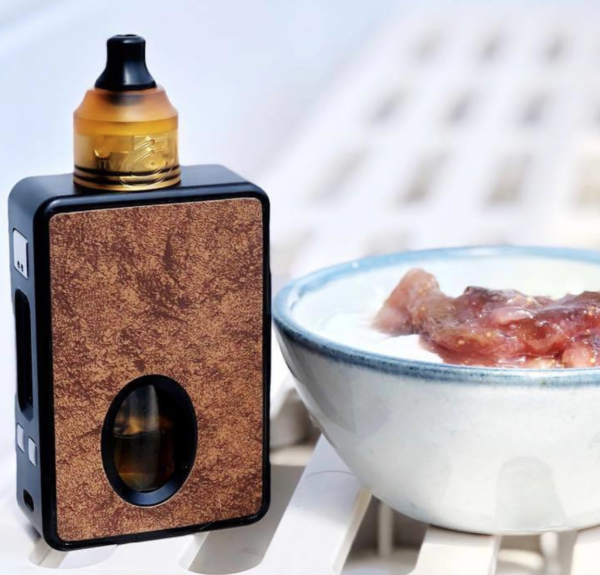 Do you want ALL the power and functionality of a DNA mod, just with the ability to squonk? If so, the HCigar Squonker DNA75 is pretty much just what the doctor ordered.
Not only is this mod exceptionally well priced ($79.95), but it is also a great squonk mod that is 100% regulated. It runs on a single 18650 cell, so you'll want to run single-cell RDAs on it.
I love the design (there are tons of options as well) and how robust the overall build quality is. This is easily one of the best "low cost" DNA options.
Chuck in support for TC vaping and a myriad of safety features and you're looking at one of the best value DNA mods on the planet right now.
---
#3) Jac Vapour SERIES-B DNA 75 Mod (The Portable Option)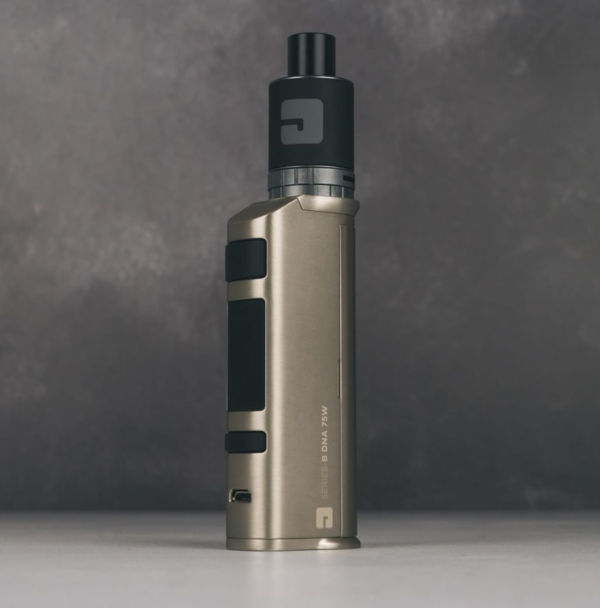 If you're anything like me and you love MTL vaping, the Jac Vapour SERIES-B DNA 75 Mod is one hell of a vape mod.
It's slim and lightweight and it works great with low-power, single-coil RTAs like the Kayfun V5 and GeekVape AMMIT RTA.
It only runs on a single 18650 cell, but when you're rocking an MTL vape tank this doesn't matter.
Running the mod below 20W, as you do with MTL RTAs, ensures you're getting all-day battery life.
This is the most compact, portable DNA mod on the planet. For its sheer pocketability, nothing else comes even remotely close.
DNA 75 Mods vs. DNA 250 Mods – Less Is Sometimes More…
If you're after an extremely competent device with market-leading accuracy, state of the art safety features, and don't mind spending around $100, you're in the right place.
DNA 75 mods, pound for pound, serve up some of the best performance money can buy.
Yes, they're not quite as potent as their 200W brethren, but what you lost in power you get back in terms of value for money…
DNA 75 mods are cheaper than DNA 200 and DNA 250 mods.
The DNA 75 mods listed above are the best vape mod options right now, according to our team of expert vapers.
We've tried to include a range of products, including a squonk option, an ultra-portable option, and a traditional vape mod option.
This way, whatever you're looking for, you're sure to find exactly what you're looking for.
Why DNA 75 Mods Rock!
They're Cheaper Than DNA 250 Mods (And Have Same Performance)
97% Power/Temp Control Accuracy
85% More Efficient With Battery Life
Best For Temperature Control Vaping
Premium Build Materials & Design
---
DNA 75 Mods – Are They For You? 
And for most people, 75W is ideal. If you want MORE POWER, check out our guide to the best DNA 250 mods.
Vaping under 100W (or, in this case, around 75W) ensures your mod's battery lasts longer and you don't burn through hundreds of ML of E Juice every week.
I rock RDAs most of the time, and even then, I seldom get above 100W.
If you're using a sub-ohm tank or, better yet, an MTL vape tank, then a DNA 75 mod is JUST what the doctor ordered.
This is how I got into DNA 75 mods in the first place.
I started messing around with MTL RTA tanks, found I didn't need so much power and decided to give DNA 75 a whirl.
It was a great move, as these mods are great to live with and provide brilliant performance.
And with an MTL RTA tank, you're never running at super-high power, so 75W is MORE than ideal.
Most of the time, I hang out around 40W and this ensures great flavor, decent clouds, and, most importantly, all day battery life.
DNA 75 mods (and DNA mods in general) offer market-leading performance and accuracy.
Vaping at 75W on a DNA 75 mod will feel like A LOT more than 75W on a cheaper, less accurate mod like the SMOK Alien 220W, for instance, and this is basically what you're paying for when you buy a DNA mod – accuracy (and tons of features).
Why You'd Buy A DNA 75 Mod?
You want something that will last and not crap out after six months.
You demand the highest level of accuracy from your mod.
You want market-leading safety features.
You don't mind investing in quality hardware.
You want more control over your vaping.
If you're interested in picking one up, I've outlined some of my favorites below (with more detail).
If you'd like a better look at the mod itself, simply click on the images in the box for a preview.
I'll be adding new units as I test them, so remember to keep checking back!
>>>Click Here To View My #1 Top Picks Again
Drake Equation
Co-founder and Editor of VapeBeat. I make the words.