Best 26650 Mod Right Now? Simple: This One (And It's Waterproof)
By Drake Equation • Updated: 02/26/21 • 5 min read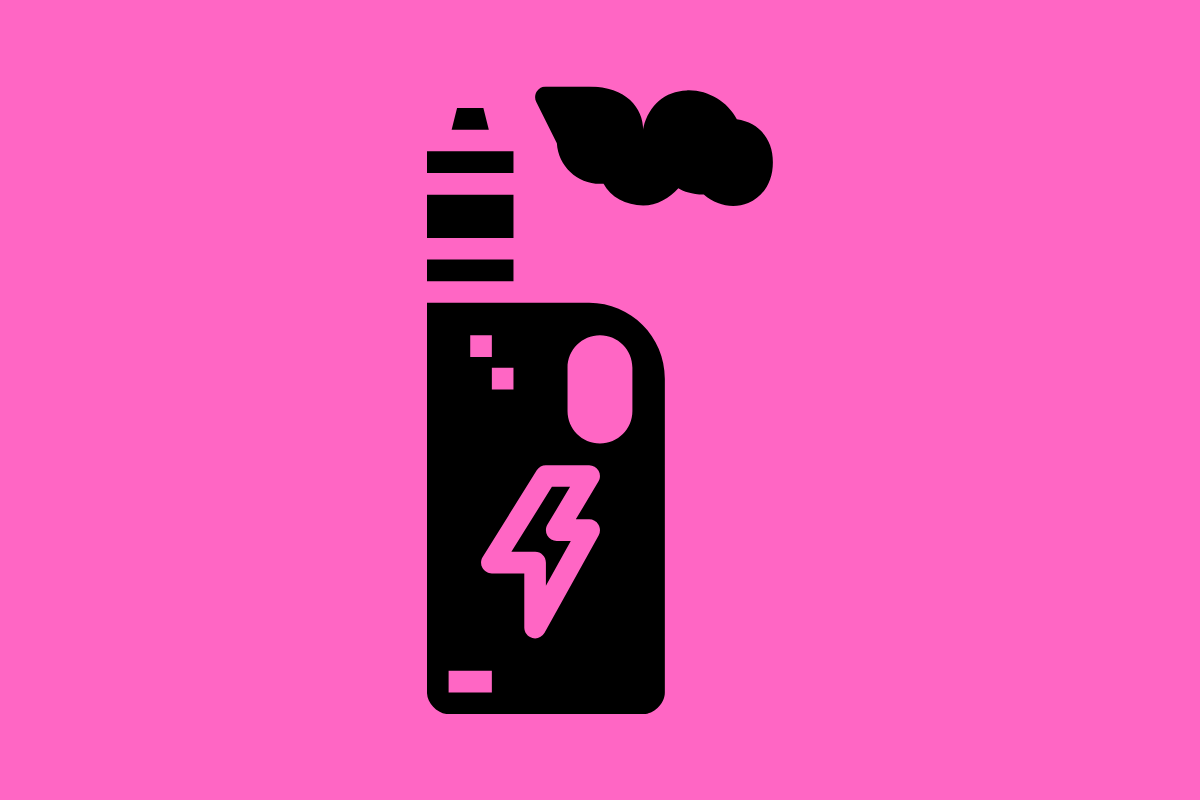 Best 26650 mod – if you're after a solid, reliable, WATERPROOF, 26650 mod, I can 100% recommend this one – it's a freakin' BEAST
---
Best 26650 Box Mod Right Now
The GeekVape AEGIS (Freakin' Epic Value For Money!)
GeekVape AEGIS Pros
Water, Dust & Shock Resistant
Awesomely Robust Design
Plenty of Power
Full TC Suite
Ideal For Single Coil RTAs, RDAs & MTL Tanks
The GeekVape AEGIS is one of the best vape mods I have ever owned. I've used it for over a year now, and while it is a little battered and scuffed, it still works great and performs just as it did on day one.
It is also 100% water and dust proof, meaning you can submerge it in water and it'll still work just fine. As far as I'm aware, this still isn't advisable but it is definitely handy to have should you ever drop it in the pool, bath or the ocean.
The AEGIS is built like a tank and looks and feels premium as hell. For overall performance, it has been a joy to own and use these past years, though I would say it is definitely more suited to single coil RTAs and lower power MTL vape tanks.
Why? Battery life. A 26650 cell is larger than a 18650, but in order to get maximum performance from it, you really don't want to be taxing it too much with 80w to 100W vaping. Keep it below 50W and you'll get yourself all day vaping from the AEGIS.
This is one of the sturdiest and most reliable mods I have ever owned. And for the asking price – it also serves up some very impressive value for money too.
---
UPDATE: STOP Paying Over The Odds For E Juice!
Inside The VapeBeat E Juice Store, We Offer 30ML & 120ML Bottles For $8.99 and $19.99, respectively
(We Also Have Over 1000 FIVE STAR Reviews).
---
Why The GeekVape AEGIS is The Best 26650 Mod On The Planet Right Now
I've used a few 26650 mods in my time, and the bad ones FAR outweigh the good ones.
Normally, I prefer dual 18650 vape mods like the vapor mods listed here.
I used the Vaporesso Nebula for a good six months before it crapped out on me.
And after that, well… I kinda just went back to 18650 mods.
But then I got the GeekVape AEGIS through in the post…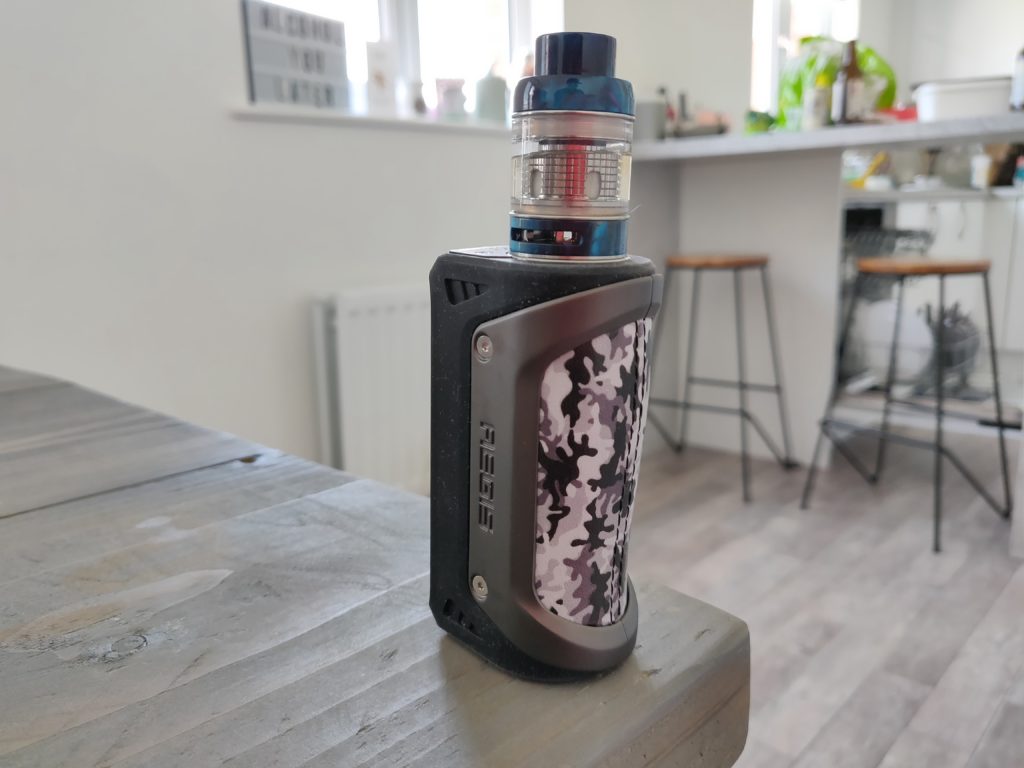 This mod is incredible. I love pretty much everything about it – including the fact that it is water, dust, and shockproof.
Yep, all the "proofs" in one mod.
This is why I included it inside VapeBeat's Best Vape Mods Guide – it's a proper killer setup.
It is also designed and constructed with a level of detail you don't normally see one sub-$100 vape mods.
GeekVape AEGIS Price
The cost of the AEGIS was the thing that shocked me the most – it is very cost-effective
That is very cheap. And for a mod that looks this good, and is also water, dust, and shock resistant, well…
It's a goddamn steal!
GeekVape AEGIS Design – Like An SX Mini Mod (Only Cheaper)
The quality of the GeekVape AEGIS's construction and design is 100% on point.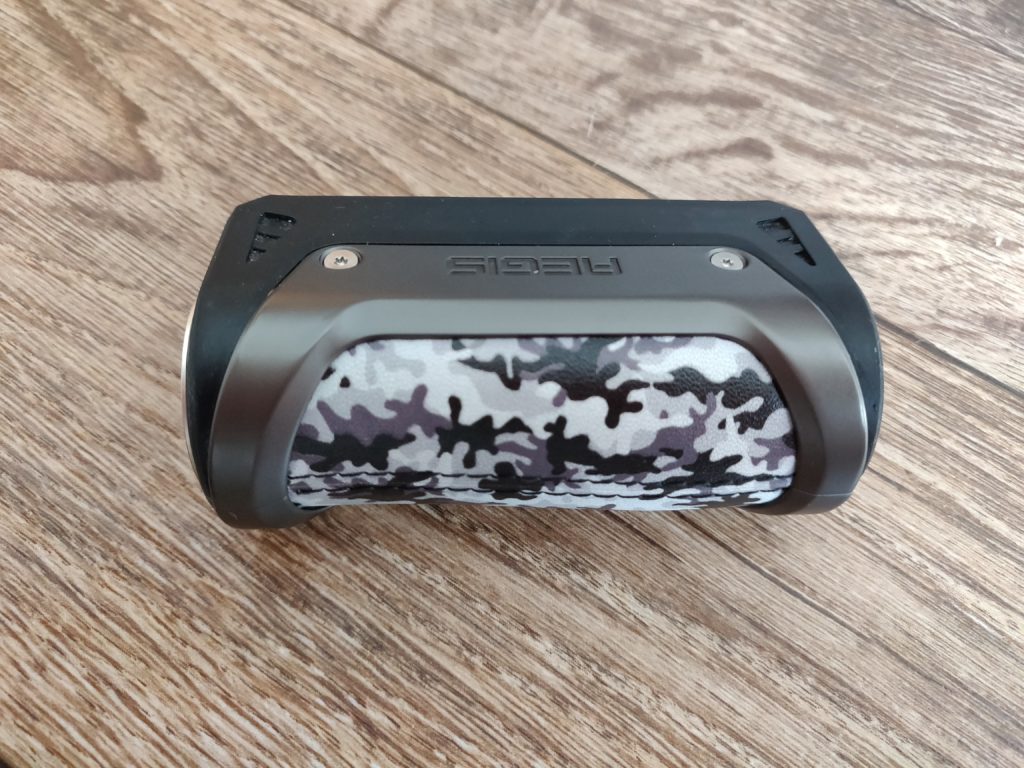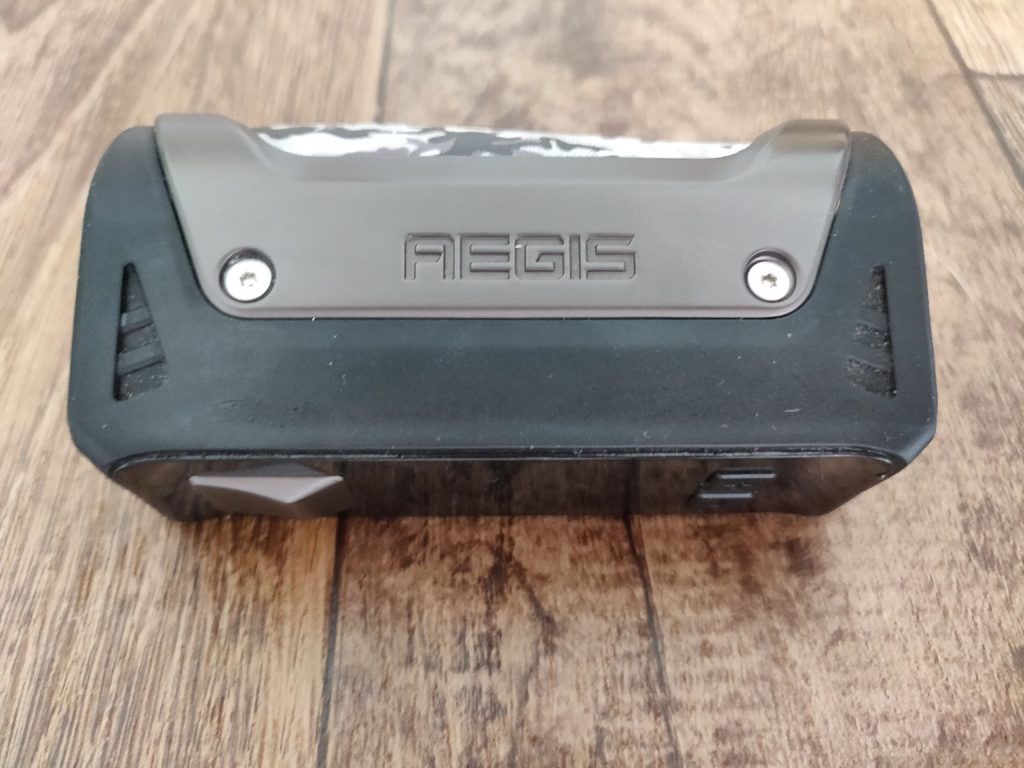 There isn't a single wonky element to its industrial design and it's built entirely from premium-feel material.
You can check out my full GeekVape AEGIS review for a more detailed breakdown of the mod itself.
Best Tank For An 26650 Mod?
This is an important point, as to get the most from your single, 26650 mod you'll want a tank you can run at fairly low power.
Case in point: I run a Kayfun V5 on mine (always below 20W) and I get a solid two days from a single 26650 cell.
Bang on the Dead Rabbit RDA and turn it up to 100W and you're looking at maybe 8-9 hours (tops).
A Good Happy Medium?
Simple: a single coil RTA like the Wotofo Serpent Mini or something similar.
You can run these at 50W and still get excellent flavor and clouds, while not completely destroying your battery life.
I'd strongly suggest you avoid high-power sub ohm tanks when using a single-celled mod.
They just require WAY too much power and this will result in sub-par battery performance.
Single cell mods, in general, are great.
But to get the most from them, you need a tank that performs at low power modes.
This is why I LOVE Kayfun tanks.
Sure, they're expensive. But they have market-leading flavor, they never leak, and they'll save you days of battery life and a metric TON of E Juice in the long run.
That's it for now! I'll add more 26650 mods as I test them.
For now, my advice, if you're after a 26650 mod, This is the one I'd be looking at right now.
It is BADASS (and very inexpensive for the amount of quality you're getting).
Drake Equation
Co-founder and Editor of VapeBeat. I make the words.