They're lauded as the KINGS of flavor, but are Svoe Mesto Kayfun tanks worth all that money? I have a Kayfun Prime… But are they worth ALL THAT MONEY?
---
I own the Kayfun Prime and the Kayfun Mini (2019), so maybe I'm a little biased, but I actually do think these amazing MTL vape tanks are worth every penny I paid for them. How much do Kayfun tanks cost? Quite a bit. You're looking at $100+ for the Kayfun Prime and around $69/79 for the Kayfun Lite.
Even at this price point, though, I think they're still 100% worth it. And the reason is threefold:

If you like MTL vaping, the Kayfun MTL draw is unparalleled; it's basically perfect. 
Kayfun tanks are precision-engineered and honed from top-quality build materials. The machining, the detailing, how it all fits together is totally next level when compared to a $20-$30 MTL tank.
A Kayfun tank will last you YEARS. I've had my Kayfun Prime for almost 2.5 years now and it vapes and functions as good as it always has. I will be using this tank, as well as the Kayfun Lite, well into the late 2020s, no doubt. 
I know, I know – three figures for a vape tank is a lot but once you unbox one, set it up, and vape on it you immediately know where all that extra money went.
In this respect, Kayfun tanks are a bit like DNA mods; they're pricey, way pricier than your standard gear, but they do live up to the hype, whether you're talking about design, quality of build materials, or, in this context, overall flavor.
Can't Afford A Kayfun? Then You Need To See These Kayfun Clones…
If you can't stomach paying over $100 for a vape tank, and that's perfectly understandable, but you want that awesome Kayfun MTL vaping experience, there is another option – clones.
I don't usually like clones, but I do own a couple of Kayfun clones that are really good – almost as good as the real thing. And the best thing about them is that they both retail for less than $25.
This makes them almost $100 cheaper than a proper Kayfun tank, and if you're on a budget, well… that's all you really need to know! They deliver similar performance, are more or less identical, and pack in tons of flavor.
Kayfun 5 Clone ($18.95) – A brilliant Kayfun 5 clone that can be picked up for less than $20. The flavor, build quality, and the deck is all brilliant – almost as good as the real thing. And for the price, this Kayfun clone really cannot be beaten!
Kayfun Prime Clone ($22.85) – The Kayfun Prime is a beast of an MTL tank. But this clone does more than enough to keep pace. Again, it's about $80 cheaper than the official version, so if you want the best possible MTL vape, this Kayfun Prime clone is the one to go for.
Another brilliant option if you're looking for an alternative to a Kayfun tank would have to be the Hellvape MD MTL RTA; it's about 70% cheaper is a brilliant setup, as you can see below:
HELLVAPE MD RTA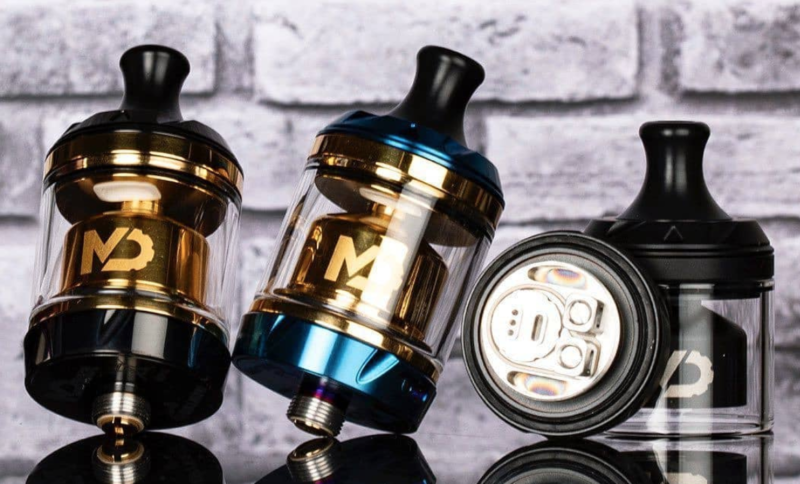 Includes:
1 Hellvape MD RTA

2 Turntable Airflow Decks

1 Screwdriver

1 Spare O Rings

1 Spare Screws

1 Spare Glass Replacement

1 User Manual

2 Pre-Built Coils
I cannot, for the life of me, understand why Hellvape isn't marketing the MD better. This little tank punches far above its weight, knocking my Kayfuns out and running away from my previous favorite QPD Gata. It ticks all the right boxes, easy to build on, smooth draw, flavor for days, and less than half the price
of similar or worse performing MTL setups. It's going to take a lot to get this thing off the top spot.
Design: ✪✪✪✪✪
MTL Draw: ✪✪✪✪
Deck: ✪✪✪✪
Flavor: ✪✪✪✪✪
---
Why You Haven't Heard of Svoe Mesto Kayfun Tanks
Simple: you can't really get them in many places in the US, especially online. I was late to the party as well; I bought my first one back in 2017 after constantly hearing about how good they were. I got into MTL vaping late, coming from RDAs and RTAs. I was looking for the perfect MTL tank and literally everybody I asked told me to get a Kayfun, so I did.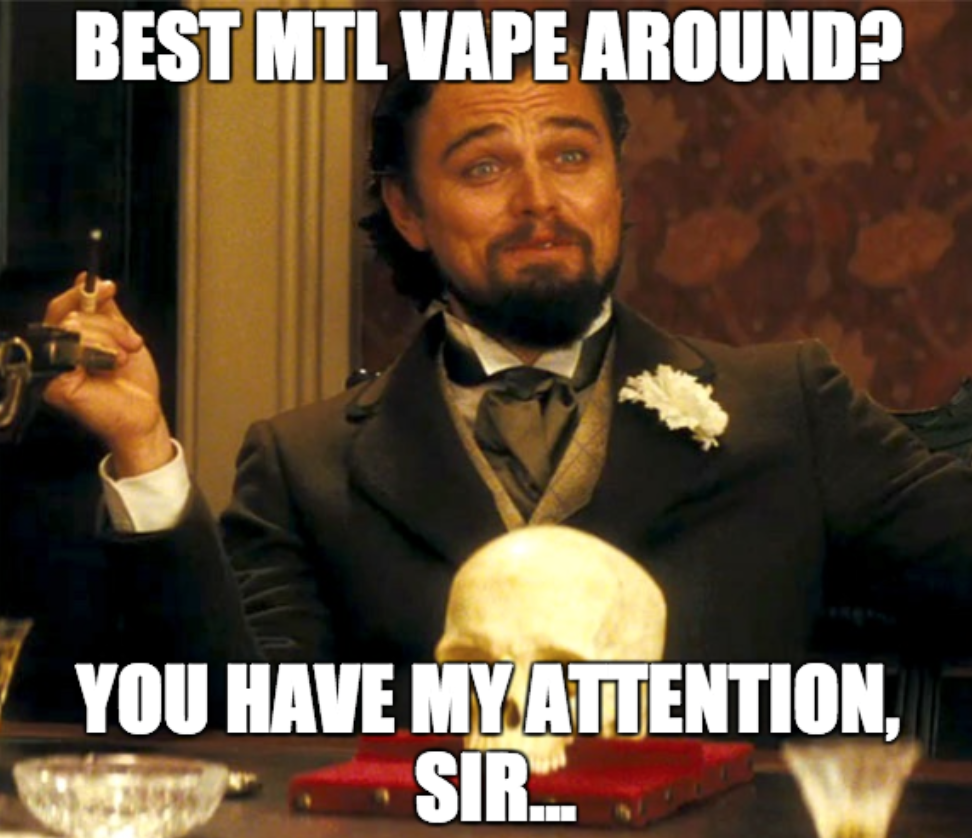 Fast-forward to 2020, and I now own two Kayfun tanks; the Kayfun Prime and the Kayfun Lite. That means I have spent almost $230 on a couple of MTL vape tanks. Had to you told me back in 2015 that'd I'd be spending that kind of money on vape tanks, I'd have laughed in your face. And yet here I am, $230 poorer but infinitely happier now that I have the perfect MTL package on the planet.
Are Kayfun Tanks Worth ALL THAT MONEY!?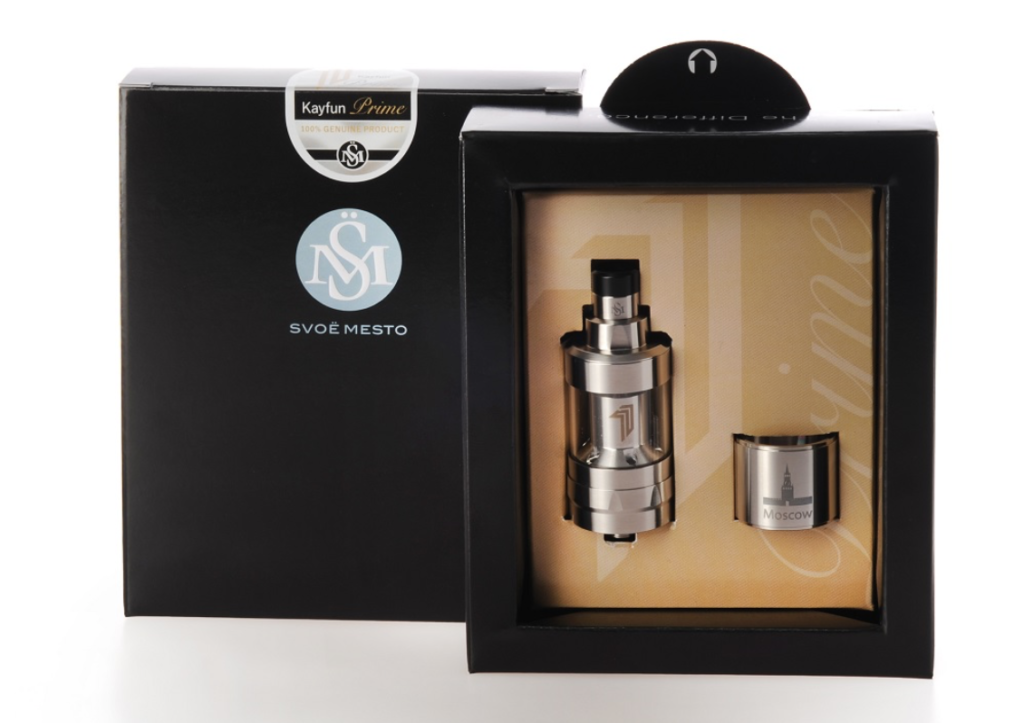 First, you have to ask yourself what you value.
Would you rather buy cheap products, so you have money to spend on other things?
Do you only buy quality products?
Are you interested in design and getting the best flavor/performance from your purchased goods?
Do you love vaping?
Most important: are you interested in MTL vaping?
Because if you are, Kayfun tanks are literally the GODS of that small, under-serviced universe of tanks.
Nothing else in the space comes close to what Svoe Mesto has achieved with its Kayfun tanks, and this is why you'll pay a premium for one.
However, if like me, you take vaping very seriously, and are constantly looking for the best of the best, then $120 isn't all that much for something that is going to provide you with a lot of pleasure.
I mean, I could spend that on a night out.
Easily.
I have done, multiple times, and all I had to show for it in the morning was a raging hangover and some laughs.
Nothing useful, nothing I could use again.
Plus, I'm a flavor chaser. So this, combined with ALL of the above, sold me on the idea.
The Kayfun Prime is simple to set up, it never leaks, and it kicks out flavor unlike anything else on the market right now.
It is leagues ahead of 99.9% of tanks in this regard.
Tack on the fact that it's an MTL tank, and you're in a very good place.
---
Kayfun Tanks – A Word On E Juice (And The Right Mix To Get)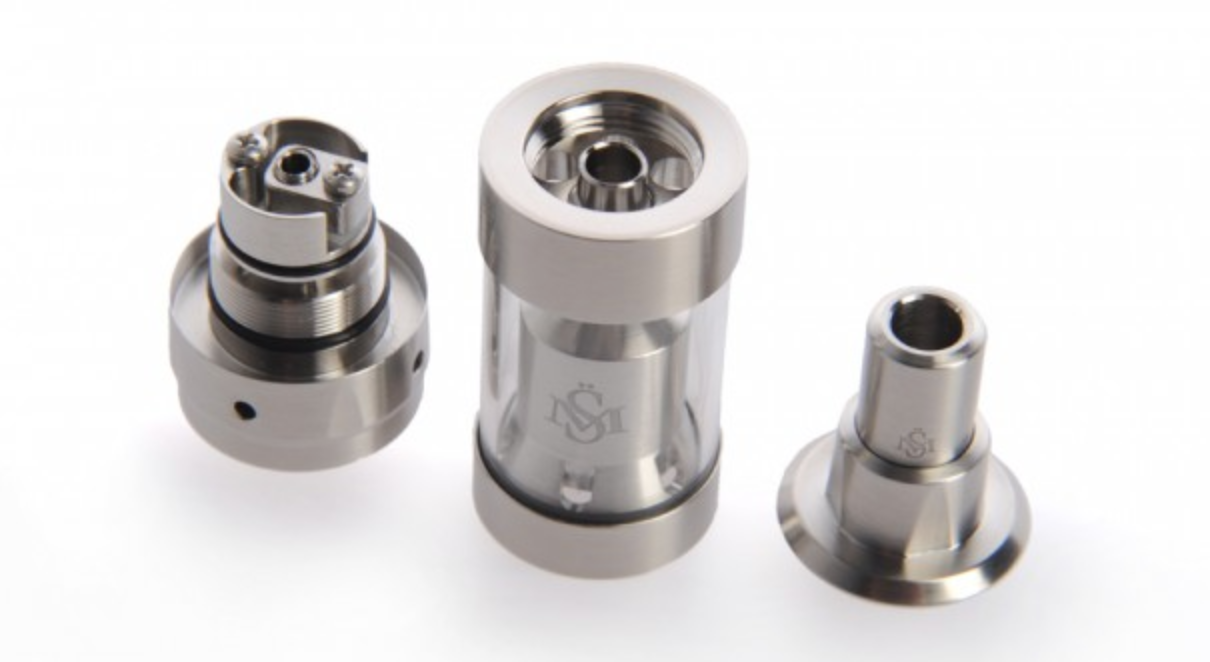 MTL vaping is different from DTL vaping. And this means the experience, and how it vapes and tastes, is different. High VG E Juice, in my experience, is not really suited to MTL vaping.
It works, sure. But the flavor just isn't there. It just doesn't cut the mustard as it does in a DTL tank.
What's best?
I've been experimenting around with higher nicotine, and different mixes of PG vs. VG, and I have discovered that higher PG mixes work best in MTL tanks.
You get more flavor and a better throat hit.
High VG is for your heavy-hitting DTL sub-ohms and RDAs. And that's fine: MTL vaping, like the type you do with a Kayfun, is all about flavor.
Not watts, and not clouds.
It's ALL about the flavor.
For this reason, you're best off going with a decent Nic-salt E Juice. And my #1 picks for Nic Salts E Juice are listed below for your consideration.
Brand Name
Picture
Rating
Why It Rocks!
Best Place To Buy?

TOP BRASS – Tobacco Peanut Butterscotch

(My #1 RY4 Nic Salt Blend)

100%

The Perfect RY4 Tobacco/Dessert Hybrid Blend
Sweet, Nutty & Ideal For All-Day Vaping
30ML Bottles 
100% USA-Made E-Liquid

(The ALL-Time BEST)

100%

Amazing Flavors
Nicest Tasting Nic Salts on The Planet
Good Value For Money
Unlike Anything Else In Terms of Quality

(Perfect For Dessert Lovers)

98%

Perfect For Dessert Lovers 
Great Flavors, Super Smooth
Vapes Great
Tastes JUST Like It Sounds (Yum!)

(A RY4 To DIE FOR)

98%

35MG Strength
Tobacco, Vanilla & Caramel Blend
Quality Ingredients 
Amazing Flavor

(Sweet, Sassy & Sour)

98%

35MG Strength
Sweet, Tangy & Sour
Perfect For Fans of Fruity Vapes
Great Flavor; Perfect For All-Day Vaping
These are better on the throat hit, pack more of a punch, with respect to the nicotine hit, but are still relatively smooth.
Basically, they tick ALL the boxes you want ticking when you're MTL vaping.