Vaporesso GEN 220W Review: Is This 2020's New #1 Vape Mod?
By Drake Equation • Updated: 07/05/21 • 7 min read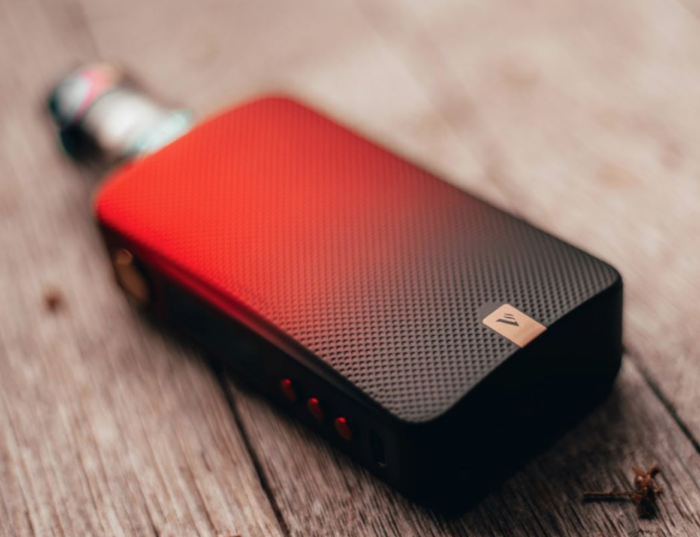 The Vaporesso GEN vape mod is one of those devices that come along every now and then and completely BLOWS your mind. This thing is utterly fantastic…
---
Vaporesso GEN Review – Quick Verdict (98%)
A rare combination of style, performance, and brilliant engineering make the Vaporesso GEN one of the best quality, best performance vape mods on the market right now. The asking price is great, I love all the features you get with its OMNI board chip and the color options are sublime.

Editor's Overview.
---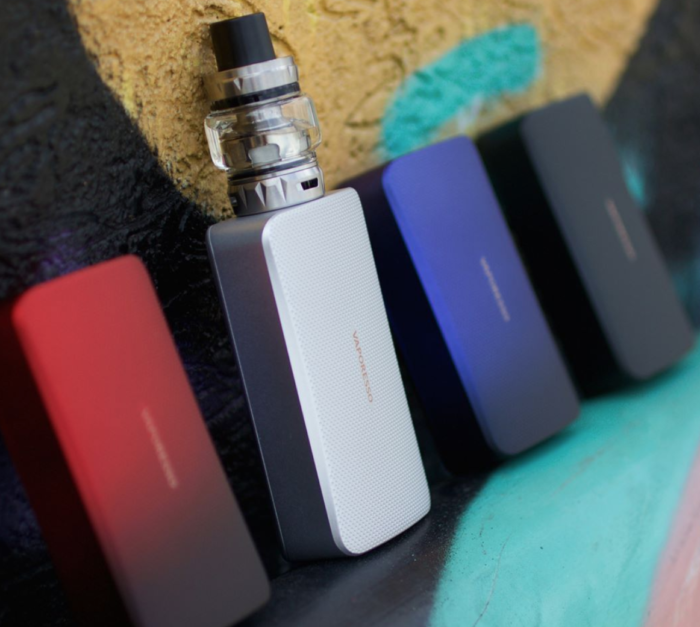 Vaporesso GEN Pros:
Truly Stunning Design
Masses of Power (220W)
Exquisite Build Materials
OLED Display
AXON Chipset is Brilliant
Outstanding Battery Life (Has "Eco Mode" Too)
I've always liked Vaporesso mods. Throughout the last several years, Vaporesso has consistently pumped out solid, reliable hardware that's simple to use and provides some of the best vaping experiences money can buy. The Vaporesso GEN is no exception. It is one of the best vape mods of this year.
In fact, I'd argue that the Vaporesso GEN takes things several steps further with the addition of a new chipset (the AXON) and what is perhaps some of the best industrial design language I have ever seen on a vape mod.
Chuck in 220W of power, a beautiful OLED display, and near-perfect machining and finish throughout and you're looking at one of the best vape mods released inside the last 12 months. Temperature Control is decent too. And the AXON's battery Eco Mode will score you an additional 60 minutes of battery life when the mod is about the crap out.
And the net result of all this? Simple: a freakin' fantastic vape mod that is definitely going to become my new daily driver. I love the way it looks and how well it performs. To me, the Vaporesso GEN is EXACTLY what a vape mod should be like in 2019. It's modern, well priced, and it performs brilliantly. What more could you want?
And for just $86, it serves up some pretty incredible value for money too!
Full Vaporesso GEN Vape Mod Review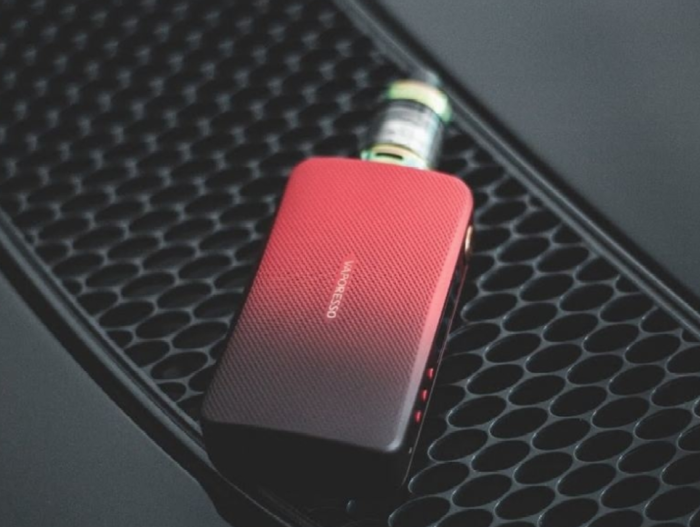 Design
I'm a big fan of DotMod's design language; it's simple and ergonomic and extremely premium. And I think Vaporesso has been taking notes because the Vaporesso GEN is almost as good-looking at the DotMod DotBox – a mod that costs almost $230!
But the Vaporesso GEN retails for less than half that; you can pick one up for just $86, and for a mod that looks and feels as good as this, that's a proper good price. You get four color options: Silver, Blue/Black, Black, and Red/Black. I think the latter looks best too.
The Vaporesso GEN measures in at 93.5 x 27 x 53mm and is extremely ergonomic thanks to its rounded corners and excellent perfect button placement. Ideal for single handed use, the Vaporesso GEN runs on dual-18650 cells and can handle any size tank – from 25mm to 30mm.
Vaporesso GEN Specifications:
Kit Dimensions: 146 x 53 x 27mm
Display: 0.91′ OLED screen
Capacity: 8ml
Coil: QF Meshed 0.2om, QF Strips 0.15ohm
Drip Tip: 810″
Mode: Pulse Mode/Power ECO/Smart TC/DIY
Battery: 2 x 18650 (Not Included)
Power Range: 5-220W
Charge current : 2.5A
Resistance Range: 0.03~5Ω
Thread: 510
You have a detailed OLED panel on the side which displays information about what's going on with your mod – power, ohms, battery life, etc,. The OLED panel is 0.91in and is highly visible, even in direct sunlight.
The 510 pin on the Vaporesso GEN is centrally mounted, which is fine. It ensures all your tanks look smart and perfectly positioned when installed on top of it. I've had RDAs, RTAs, Sub Ohm tanks, and even MTL tanks running on mine and they all looked great. The entire back panel comes off to reveal the battery tray; its held securely in place by magnets. You have venting on the base of the mod and that's about it for physical features.
My favorite thing about the Vaporesso GEN? Aside from the way it looks, I love the button placement on this mod; it's exactly where you want to be, it's just so intuitive. All the buttons are nice and clicky and the using the Vaporesso GEN on a daily basis is an absolute joy.
From a design perspective, I have literally no complaints. The Vaporesso GEN is damn-near flawless.
Specs & Features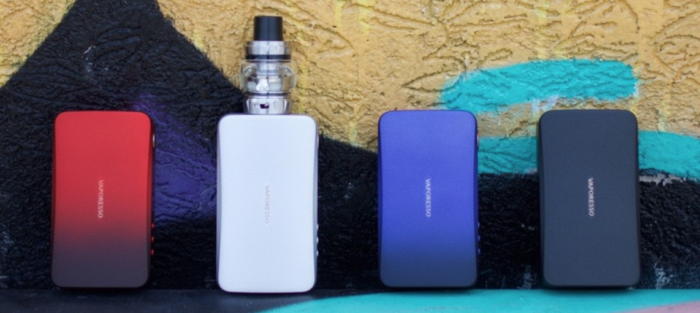 Here's a quick breakdown of what I think are the Vaporesso GEN's key, new features – i.e. the things you should be excited about:
Axon chipset
PULSE mode & SMART TC mode
220W Power
2.5A Fast Charging
Battery Eco Mode
Vaporesso's OMNI Board chipset was no slouch, and the AXON appears to be picking up right where that chipset left off, adding in a few new features that are designed to improve your overall vaping experience.
Pulse mode and Smart TC are great additions and work fine. With these you can alter your settings to give you slightly augmented performance in both power and TC modes.
The inclusion of Fast Charging is ALWAYS welcome; I just wish more mods included it. You also have a thing called Eco Mode, which lets you run the mod for longer – even when the batteries are almost dead. This feature is very useful and very cool.
Vaporesso GEN Performance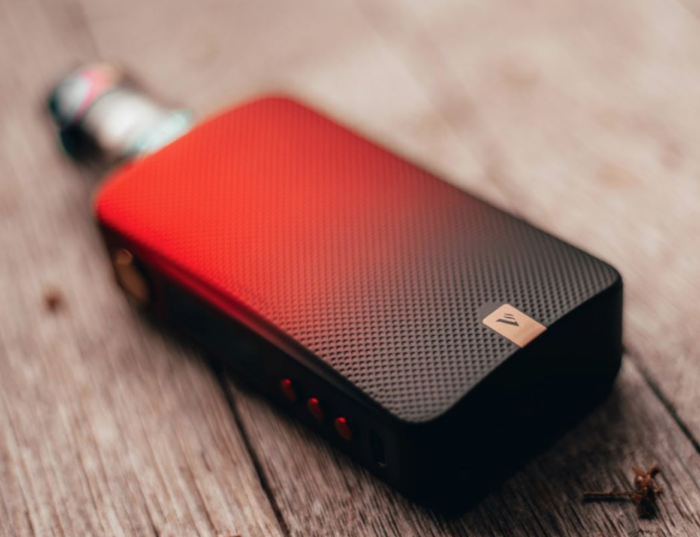 How does the Vaporesso GEN perform on a day to day basis? In my time with the Vaporesso GEN, the mod has been a joy to use. I never get sick of looking at it and it is just so easy to handle that using it just becomes second nature.
You have MASSES of power under the hood, 220W, so it's great for performance RDAs and vape tanks. I also ran my MTL tanks on it and had a blast. Bottomline? The Vaporesso GEN is designed for all types of vape tanks, so whatever you got in your collection, it can handle.
The AXON chip has also impressed me no end. It has a ton of awesome features, features that are ACTUALLY useful and not just gimmicks, and it hits like a freight train in power mode. Temperature Control mode is also fairly decent, though if you a TC lover, you're 100% better off with a DNA or YiHi mod.
As with the design of the Vaporesso GEN, I have no complaints with how this vape mod performs. It has more than enough power under the hood, it is happy running RDAs, RTAs, and Sub Ohm Tanks, and it looks and feels utterly stunning in the hand. That's basically all my boxes ticked in one go.
Chuck in the fact that it hits like a freight train and has useful features like Eco Mode, which will allow you to run it for about 60 additional minutes when you have hardly any battery life left, and you're looking at one of the finest vape mods on the planet right now.
Should You Buy The Vaporesso GEN?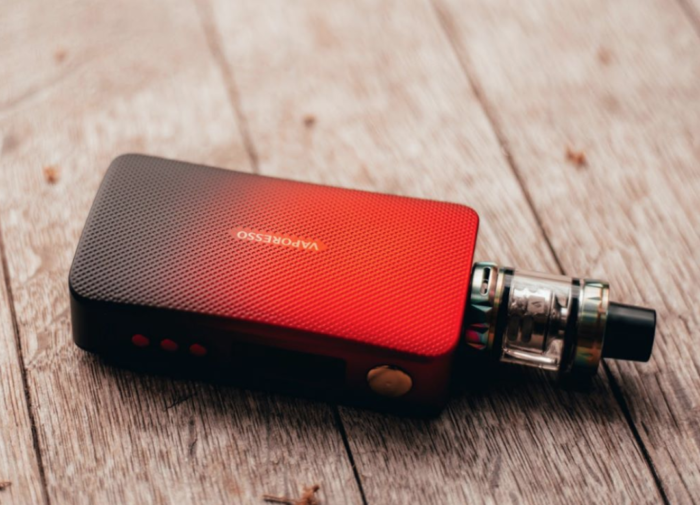 I have really enjoyed testing the Vaporesso GEN. For me, it is exactly what a vape mod should be like in 2019 – it looks great, performs great, and it has plenty of innovative features that actually improve the user experience.
It also comes with a fairly respectable mesh coil tank too; the SKRR-S tank, as it's known, will hold 8ml of E Juice and, in my experience, provides very good flavor. The mesh coils also last for a solid 7-8 days at a time too, so not too shabby.
All in, the Vaporesso GEN is one hell of a vape mod and for the asking price of $86, it also serves up some pretty hefty value for money too.
Drake Equation
Co-founder and Editor of VapeBeat. I make the words.