Steam Crave Hadron Pro DNA250C Review: A MF'ing BEAST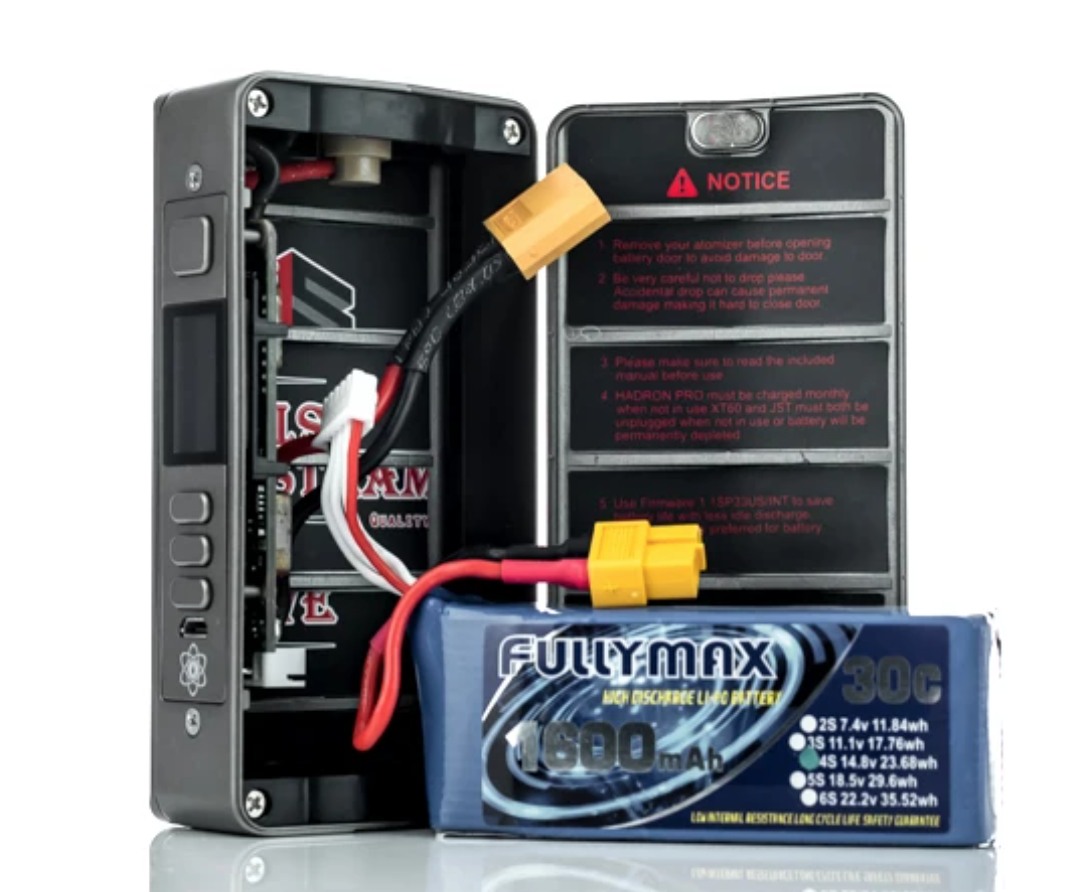 The Steam Crave Hadron Pro DNA250C is an absolute monster and perhaps one of the finest vape mod kits of 2021 so far – here's my full review…
---
Verdict: Why I Love The Steam Crave Hadron Pro DNA250C
Steam Crave makes EPIC tanks. I love its RTA tanks. In fact, Steam Crave's MTL RTAs have been some of my most-used tanks over the past several years, so you can imagine my excitement when the Steam Crave Hadron Pro DNA250C turned up on my doorstep.
Not only is this a full vape mod kit from Steam Crave, but it is also a DNA250C mod with up to 400W of power under the hood, an insane amount of power that NO ONE will ever use. But what the heck, it still sounds cool.
The full kit includes the Hadron Pro mod and the Steam Crave Ragnar RDTA. And, as RDTA tanks go, the Ragnar by Steam Crave is up there with the best of them right now – both in terms of flavor and how easy it is to build and use on a day-to-day basis.
But that's not the only trick in the Ragnar's arsenal. Thanks to its modular design, it can also be used as an RTA too. And it will support a glass tank extension that'll take its juice capacity up to 25ml which, again, is fairly bonkers. But that's what this kit is all about: it is just plain insane across the board.
With its DNA250C chipset, the Hadron Pro mod delivers market-leading performance and accuracy. You have a 1600mAh internal battery that is removable, so no need to fuss around with 18650 cells. And in my experience, the battery life is stellar – it lasts all day long (and then some).
Combined, the two elements form a near-perfect vape kit. You have a truly insane tank capable of producing eye-watering flavor and ginormous clouds and a vape mod that is so sophisticated, you can pretty much dial in any style of vaping – from pure power vaping to things like temperature control.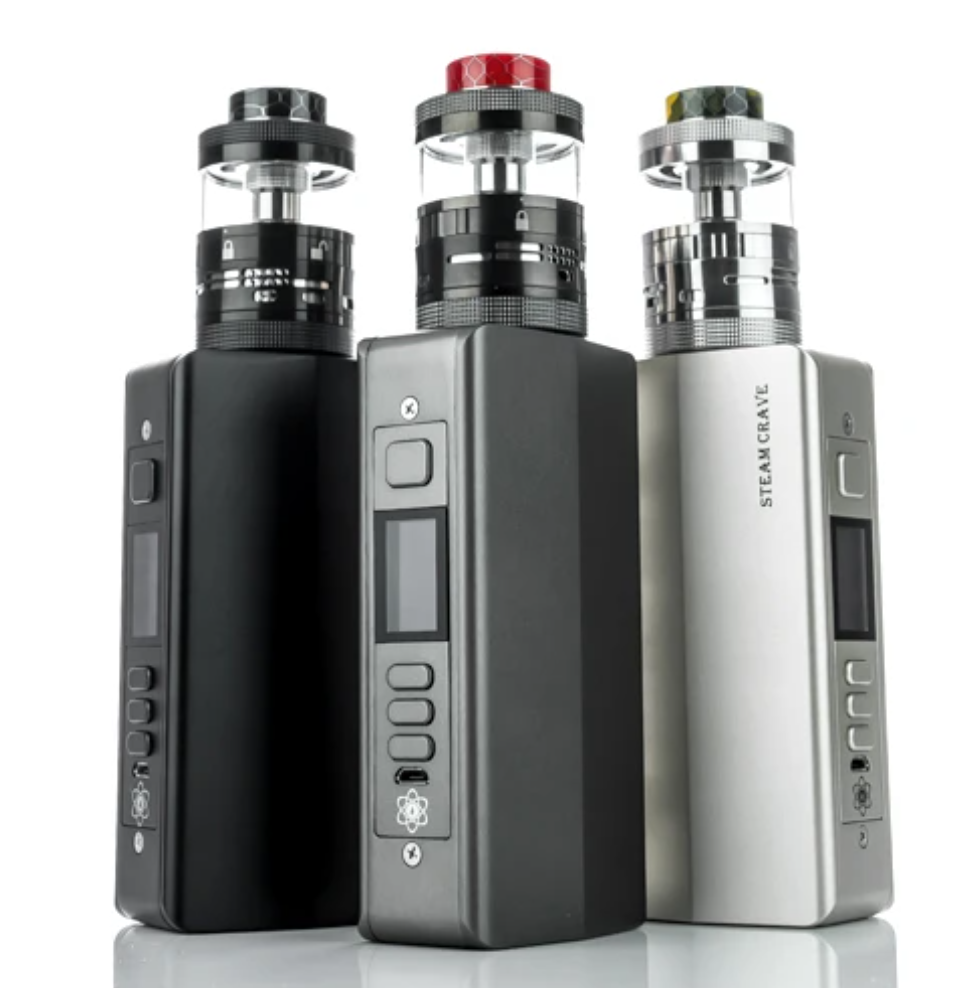 The Ragnar won't be to everybody's taste, but it is definitely a tank you'll want in your collection. As for the Hadron Pro, well, it has blown me away. As a standalone vape mod, it is flawless. It has all the smarts you need, a beautiful design, it charges quickly, and it has 400W of power available.
My advice? If you want something truly special with an abnormal amount of power, performance, and capabilities, do yourself a favor and pick up this insanely potent vape mod kit, it runs circles around everything else on the market right now.
---
Steam Crave Hadron Pro DNA250C Specifications
Powerful and innovative lithium polymer battery carrier
Watts Boost, Replay Mode, Accurate Temperature Control, Preheat
Vapor Mode: VW, VV, TC, TCR, Bypass
Maximum Output 400W
Changeable built-in Battery (Li-Po 1600mAh, 4s)
Long cycle life
Low internal resistance
Safety guarantee
Stable discharge characteristics
High voltage
Good safety performance
No memory effect
USB Charging and Firmware Upgrading
0.9″ Full-Color TFT Display Screen
Detailed configuration is possible through Escribe software
Ragnar RDTA Specifications
35mm Diameter
18mL Juice Capacity
Pyrex Glass Reinforcement
Superior 304 Stainless Steel Tank Chassis
Threaded Top Fill System
Postless Build Deck – 4 Deck Terminals
Side Secured with Hex Screws
Multi-hole Bottom Deck Airflow
Single or Dual Coil Configuration
Chamber Reducer – Deck Adapter
Compatible with Steam Crave Decks
PEEK Insulator
Dual Slotted Airflow Control Ring – Multiple MTL/DTL Option
810 22mm Diameter Resin Drip Tip
Threaded 510 Connection Product Includes
Design
The Steam Crave Hadron Pro DNA250C is a fairly unassuming-looking vape mod. It doesn't have any real fancy design bells and whistles. Instead, like a track-day car, it is a stripped-down performance machine that is designed to handle great and fit nicely in the palm of your hands.
---
The build materials are nice and premium, as you'd expect at this price point. And it features a gorgeous OLED panel. The buttons are nicely placed and have a decent click to them which I like.
Internally, it has more specs and features than you'll ever need. EVOLV's DNA250C chip is a monster, packed full of features and vaping modes, and it is also the most accurate chip on the market which is important for anyone that likes to get super-precise with their builds.
With the battery, it is an internal 1600mAh cell. This means you don't need to worry about running 18650s. The battery itself, however, is replaceable which is great news because once it dies, you can swap it out for a fresh cell and keep on running the device.
And make no mistake: DNA250C vape mods on this caliber last for years and years at a time. I have a Lost Vape DNA250C mod for 2016 that still works perfectly. If you take good care of this vape, it'll still be running come 2026.
Battery Life
With battery life, you have plenty of juice under the hood; a 1600mAh battery is good enough to get you through an entire day's worth of vaping, although you'll want to keep it below 100W in order to extract the most performance.
Because the Ragnor tank can double as both an RDTA and an RTA tank, as well as an MTL tank, you have plenty of options when it comes to power. With the RDTA and RTA mode, you'll run it higher. But in MTL RTA mode, you'll run it very low – under 20W in some cases.
Whatever mode you run the tank in, you'll have more than enough power with respect to battery life to run it all day. I've been using this mod for a good month now and I haven't had a single issue with battery life. And when the battery does die, it charges up pretty quickly too – so, no complaints in this department.
Verdict
Is the Steam Crave Hadron Pro DNA250C worth buying? In a word, yes – although there are caveats. The mod is expensive and immensely powerful, so it definitely won't suit all styles of vapers.
If you're an experienced vaper and you want maximum power and performance, as well as the best-performing vape chip on the market, then the Steam Crave Hadron Pro DNA250C is easily one of the hottest vape mods on the market right now.
The Ragnor tank it comes with is phenomenal, doubling as an RDTA, an RTA, and an MTL RTA, so you basically get three tanks in one, and then there's the mod itself which is a masterclass in engineering and performance. I love this setup and I'll probably be using it more or less exclusively for the next six to 12 months.
Best Price | VaporDNA | $199.99 – Down From $249.99
Drake Equation
Drake is the founder and editor of VapeBeat. He started the blog WAY back in 2015 when, upon quitting smoking, he struggled to find any useful information about vaping online. With a background in journalism and a newfound hobby on his hands, he set about creating VapeBeat – a blog all about making vaping simple to understand for new users.