The Innokin LiftBox Bastion Squonk Mod is a unique piece of vaping technology that basically does all your squonking for you – it's an auto squonk vape mod!
---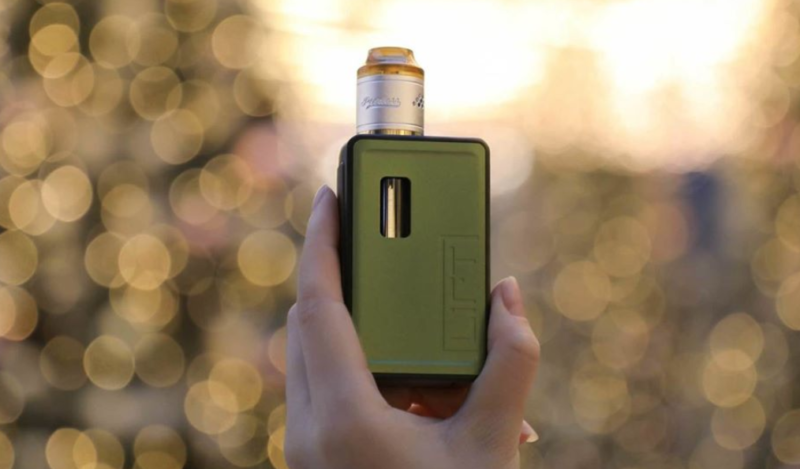 Verdict – If you like good-looking unregulated squonk mods that kick out a ton of performance, look great doing it, and feature auto-squonking functionality, the Innokin LiftBox Bastion Squonk Mod is the vape you've been waiting for. This mod is stunning to behold and, thanks to Innokin's LIFT Siphon System, it will automatically squonk juice up to the atomizer whenever you take a drag on the tank.
Sounds good, right? It is – I am a huge fan of this criminally underrated squonk mod. If you like your squonk mods unregulated, I cannot honestly think of a better setup right now. I've had mine for around 12 months and I use it daily – I just love the way it auto-squonks and the way it hits. Even though I normally prefer my squonk mods regulated.
Available in a range of colors, the Innokin LiftBox Bastion Squonk Mod is perhaps one of my favorite squonk mods right now. This is why it tops our Best Squonk Mod Guide (in the unregulated section). I've always been a fan of Innokin, but this squonk mod truly is something else with respect to looks, performance, and overall usability. If you're interested in auto-squonking (and you should be), this is the mod to get – nothing else comes even remotely close.
Full Innokin LiftBox Bastion Review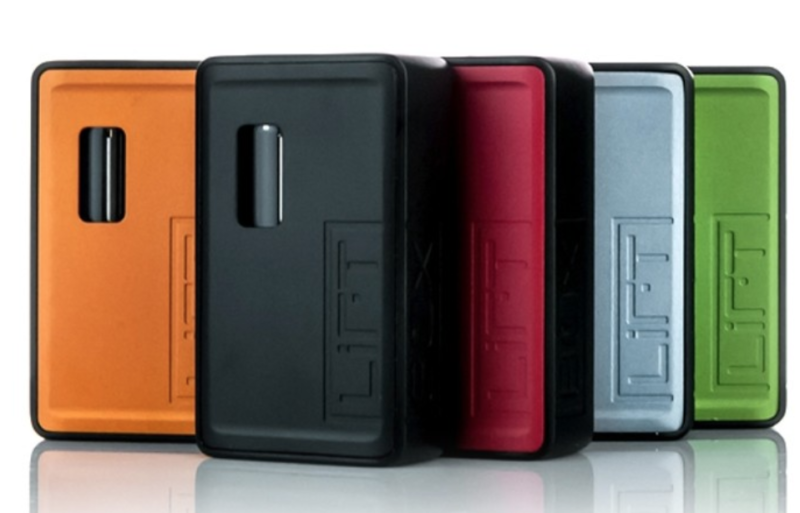 What Do You Get In The Box?
As per usual, Innokin's packaging is 100% on point. Inside the box, you get the following accessories: micro-USB cable, stickers, spare O-rings, user manual and safety cards. It DOES NOT come with an RDA, however, so you'll need to use your own.
I like to use mine with a single coil RDA, as the Innokin LiftBox Bastion is a single 18650 device. Why? Simple: using a single cell RDA and running it at lower power means I get more battery life.
Setup is simple too; everything comes apart really easily and filling up the Innokin LiftBox Bastion's 8ml juice bottle is a cinch. Once you've done this, insert the bottle, add in the 18650 battery, and screw on your RDA. You're now ready to vape. All in, the setup process takes about 2 minutes from start to finish.
Innokin LiftBox Bastion Specs & Features Overview
Dimensions: 3-1/4″ x 2″ x 1″
Body Material: Aluminium
Threading Material: 303 Stainless Steel
Stainless Steel 510 Threaded
Requires 1 x 18650 Battery (Sold Separate)
Vape Juice Capacity: 8mL
Maximum Output Current: 35A
Resistance Range: 0.08-3.5ohm
Voltage Range: 3.3V – 4.2V
As you can see, the LiftBox Bastion is a fairly portable device. It sits firmly in the palm of your hand. Inside it features a raft of safety features to keep you protected while you're vaping regulated – things like Low Voltage Protection, Reverse Polarity Protection, and 0.08ohm Cutoff Protection.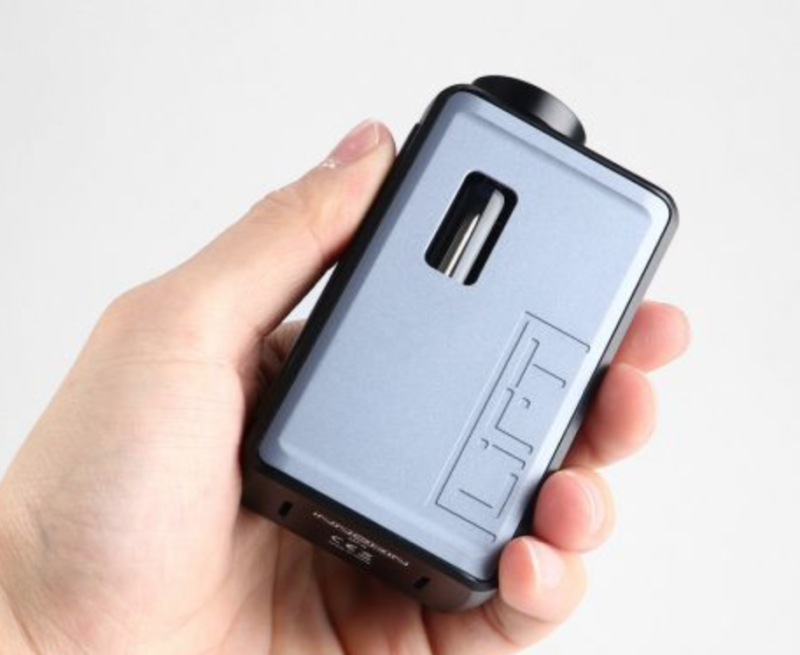 It is unregulated, but these added safety features will stop anything too nefarious from happening, making this a great choice for first time unregulated vapers. Still, it always makes sense to know EXACTLY what you're doing, so don't mess around with these types of mods unless you've done your homework – the results can be rather frightening.
Performance & Usability Testing
The performance you get from this squonk mod, once you've found your feet, is superb. It hits hard and is very consistent. There is a learning curve, especially with Innokin's LIFT Syphon System, but once you're acclimated, you'll wonder how you ever lived without it.
I wouldn't say this type of system is ideal for absolute beginners, it takes a bit of fiddling to perfect, but if you're good with your hands and have a logical mind, you really won't have any trouble. Things to keep in mind, when calibrating the Syphon System, are the type of atomizer you're using and the type of juice – both affect how it performs.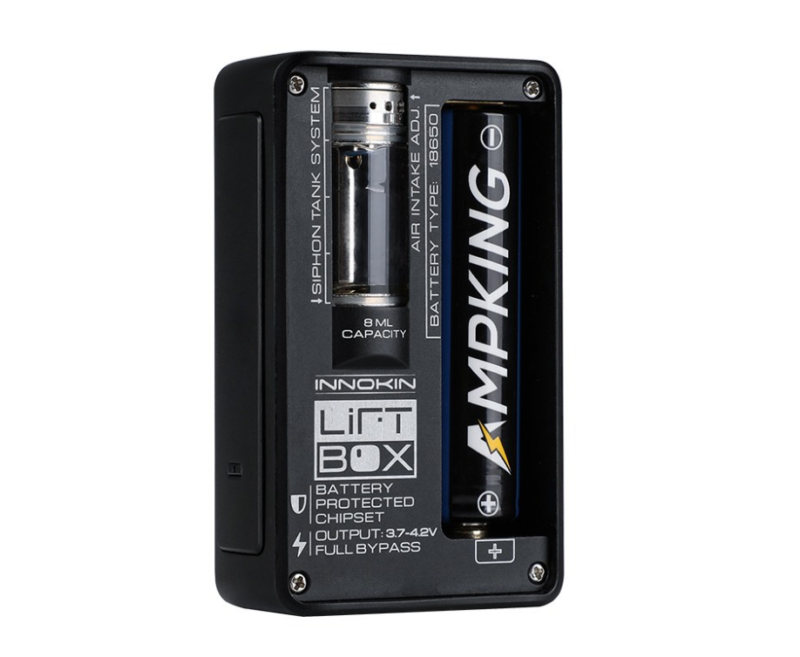 Once you have the Siphon System dialed in, and you're rocking a solid RDA, the overall performance is great. I did have a few issues getting the system calibrated correctly, but once I'd nailed it and locked it in the device worked perfectly, delivering dense, flavorful clouds. And, no, I really didn't miss having to actually squonk myself.
You also get a MASSIVE 8ML of E Juice capacity inside the squonk bottle too, which is rather sizeable. In my experience, I tend to get through a full bottle once every other day or so – but I also use pod mods intermittently, so my squonk device isn't my sole vape. If you're ONLY using the squonk mod, you'll probably be filling it up once a day – or thereabouts.
How Does Innokin's LIFT Siphon System Work?
As the same suggests, it works on the same principle as siphoning petrol – you know, like they do in the movies with a hosepipe. Whenever you take a draw on the tank, the air pressure is used to squonk up vape juice from the bottle inside the mod. It needs calibrating, and it works best with RDAs that have a tighter draw, but it works great once you've got it set up correctly.
As noted earlier, it took me a few amounts to get it just right. But once it was functioning correctly, it worked seamlessly, delivering fresh juice to my coils with every draw. I used it with a variety of RDAs and found that it tended to work best with single-coil RDAs that have a slightly tighter draw – think RDAs like the Recurve RDA, for instance.
It does work with swooshy, dual-coil RDAs but, in my experience, it seems to prefer single coil RDAs that have a tighter draw. Why is this? I think it has something to do with the force of the air pressure. On RDAs with a tighter draw, the air is more concentrated and focussed and this, I think, aids the Syphon System, making it easier to pull up more juice.
Either way, I really like it.
Best Price | DirectVapor | $89.95 (Inc. FREE SHIPPING)
Drake Equation
Co-founder and Editor of VapeBeat. I make the words.