JUUL's working on a brand new JUUL vape – AKA JUUL 2 – that'll pack in Bluetooth technology, which apparently brings MANY, strange new benefits…
---
The world has gone crazy about JUUL. In fact, the hype and hysteria around this rather inferior vape is kind of ridiculous, considering how it actually performs in practice. Personally, given the choice, I'd rather use a disposable vape than a JUUL or one from RELX; they're cheaper and they have better battery life.
---
Pros:

500mAh built-in battery

2ml pre-filled juice

600 Puffs

2%Nic Salt

Pros:

Amazing Flavors, Loads of Choice

600+ Puffs

Inexpensive To Buy

Simple To Use

High Nicotine Strength (20MG)

Pros:

Up to 600 Puffs

Integrated 550mAh battery

10mg Nicotine Salt

Perfect For New Vapers

Pros:

2ml Capacity

Nicotine Strength: 20mg (2%)

Up to 600 puffs

500mAh Battery (Built-In)

Instant Inhale Activated
---
JUUL, now split from PAX Labs, is the world's biggest vape brand. It's basically the Tesla/Apple of the burgeoning vape market. And if you're anything like me, you're probably wondering where the company will go from here. Like, what's the next-generation JUUL vape going to be like?
In this guide, we'll look at where JUUL could possibly take its next-generation vape device, providing it ever releases ones. I mean, the company is now public enemy #1 in the US, thanks to 2019's crazy JUUL THC pod fiasco (which wasn't actually JUUL's fault!) Either way, should JUUL release a new vape device in 2020, there are definitely some improvements that could be made…
JUUL Will Use Bluetooth For New, "JUUL 2" Vape Device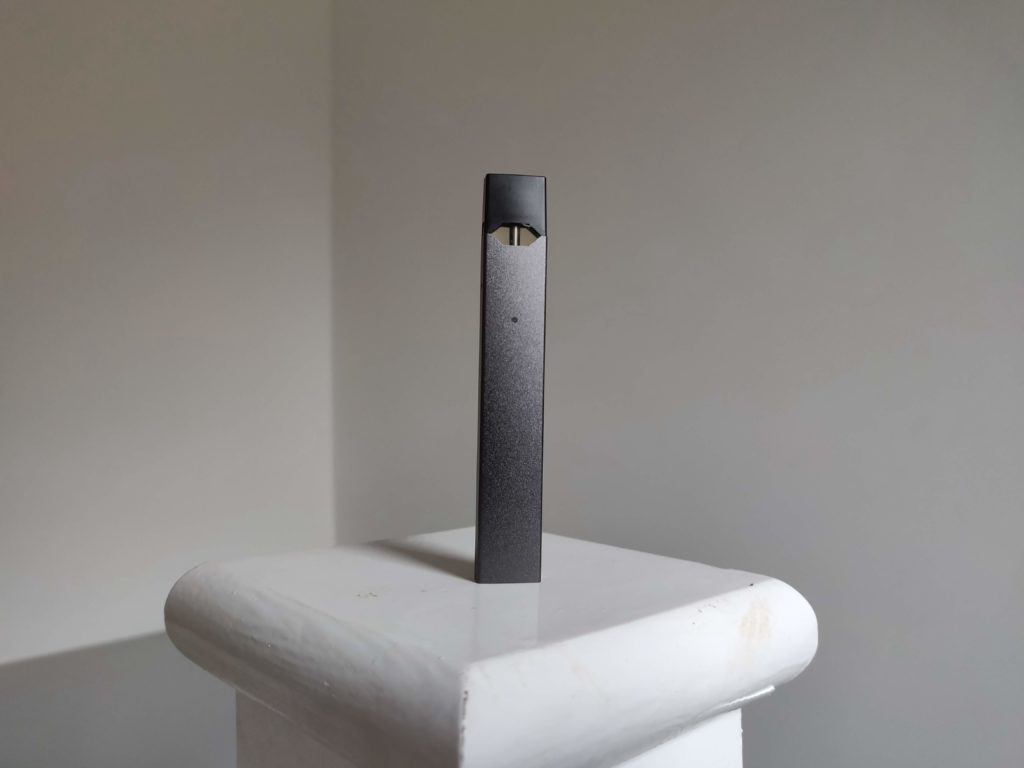 According to reports, JUUL is hard at work on a brand new vape device, which I'm calling JUUL 2.0.
This device will apparently feature Bluetooth technology, and the reason for its inclusion is to keep the device out of underage users' hands.
How this will work in practice is unknown, but JUUL has officially commented that it is, and I quote: "evaluating new technologies and features to help keep JUUL out of the hands of young people".
New JUUL Vape Coming In 2022?
Back in April, JUUL filed a bunch of patents for new, potential features that might be included in future devices.
Technology like being able to monitor usage, Bluetooth connectivity, and augmenting the strength of the pods, were all included – and they do sound very interesting as well.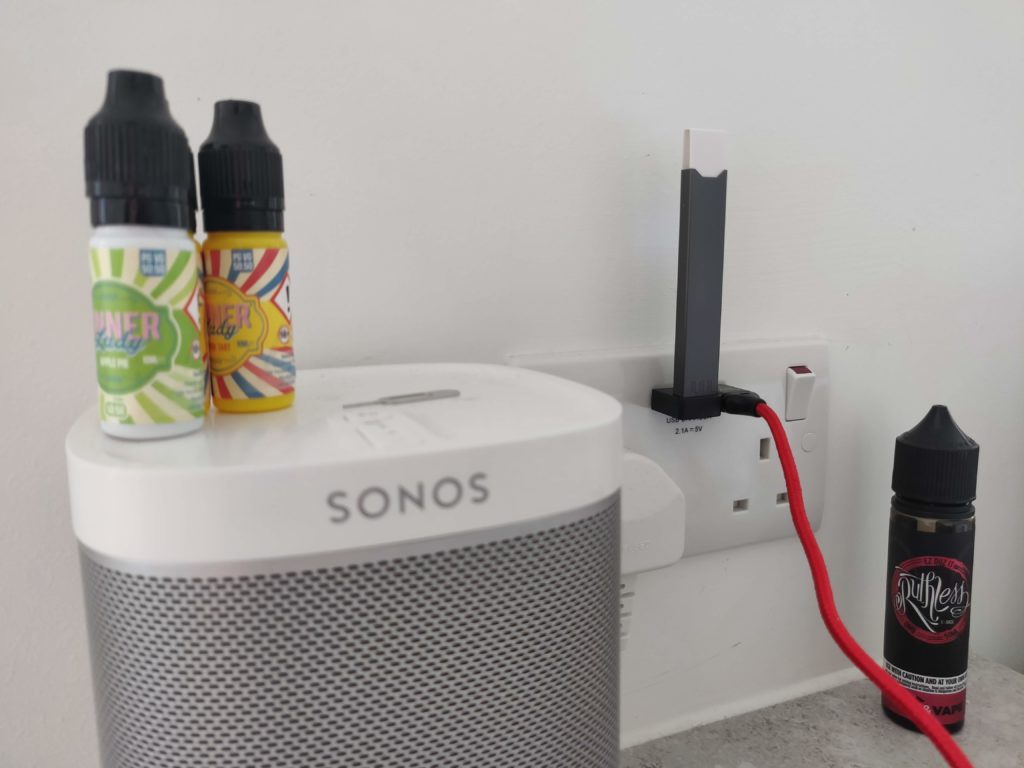 But for me, the ONE thing JUUL needs to sort out is battery life because the current JUUL model is utterly terrible in this regard.
And I really do mean TERRIBLE – like four hours tops.
There are some tweaks you can do to improve JUUL's battery life, but I would like to see more focus on this aspect of the device in 2019.
A JUUL With Biometric Lock!?
Could future JUUL models use PIN locks and fingerprint scanning technology to ensure its user is old enough? It might sound like something from 1984, but this is something JUUL is actively working on.
Whether we'll see it come to new models in 2019 remains to be seen.
But given the hype around the company right now, I wouldn't be surprised if started releasing more hardware.
Strike while the iron's hot, sort of thing.
What I Want From The New JUUL Device
I'm a pretty simple man. I like my vapes to look good and taste nice.
JUUL (kind of) does both of these things, but I'd argue it could dramatically improve the power output of its devices.
The first few puffs are decent enough but after that it kind of withers away.
Basically, the device needs a MUCH bigger battery. Three to four hours of heavy use is simply no good; that's not even half a night out on the tiles!
Want my advice? Get yourself a tank and mod kit – you'll get better vaper production, more flavor, they're cheaper to run, and you don't ever have to worry about battery life. And right now, the vape listed below is our #1 recommendation for new vapers: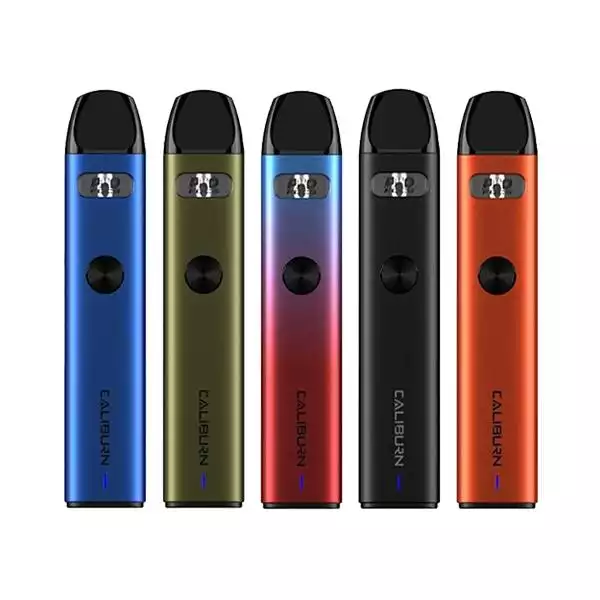 Uwell Caliburn A2 Pod Kit
The UWELL Caliburn A2 is one of the best pod vapes on the market. The flavor is off the charts and the battery is immense. Add in its small, compact size and you're looking at one of the best pods ever created. Period.
Pros:
Industry-Leading Flavor

Great Battery Life

Near-Perfect MTL Draw

Compact & Lightweight
Buy Now
---
I do quite like the JUULpod flavors on offer right now, but they are VERY expensive given you can buy similar pod vape systems that have refillable pods.
For me, the JUUL is a nice idea. And I'm glad it's getting popular, as it'll encourage more smokers to quit.
But as an actual vape, well… I can think of at least 10 other devices I'd rather run than a JUUL.
And my favorite pod-style vape right?
That would have to be UWELL Caliburn A2, which not only looks better than the JUUL, as you can see above, but it's also refillable and has a decent battery life too.
The best of the rest are included in the table below:
Pros:

Industry-Leading Flavor

Great Battery Life

Near-Perfect MTL Draw

Compact & Lightweight

Pros:

Amazing Battery Life

Exceptional Coils

Solid Performance

Lots of Power

Loads of Features

Pros:

Compact Design

Immense Flavor

Brilliant Coils

All Day Battery Life

Pros:

Stunning Design

Removable MTL Coils

Excellent Flavor/Draw

Fast Charging & Great Battery Life
All of the pod mods in this table out-perform the JUUL and are cheaper to run. And for me, that tells you everything you need to know about JUUL.
If you are running a JUUL and you want cheaper pods, make sure you check out our Guide To The Best JUUL Pod Alternatives – they're cheaper, bigger, and there are more flavors to choose from!
Drake Equation
Co-founder and Editor of VapeBeat. I make the words.