UWELL Caliburn vs JUUL – No Contest, UWELL Just SMOKED JUUL…
By Drake Equation • Updated: 04/08/19 • 8 min read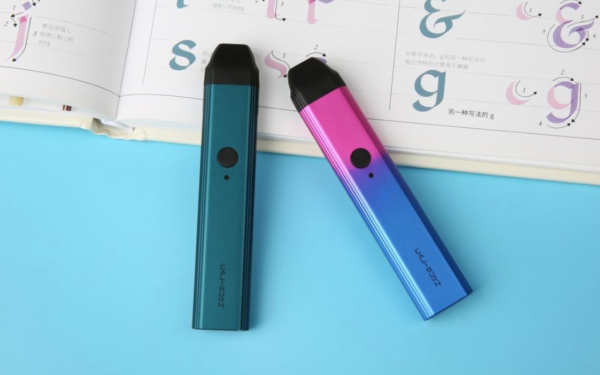 If you're after a portable, MTL vape pen you are spoilt for choice these days. Today we're going to look at how the UWELL Caliburn compares to the JUUL and which is the best overall option…
---
UWELL Caliburn vs JUUL – Quick Verdict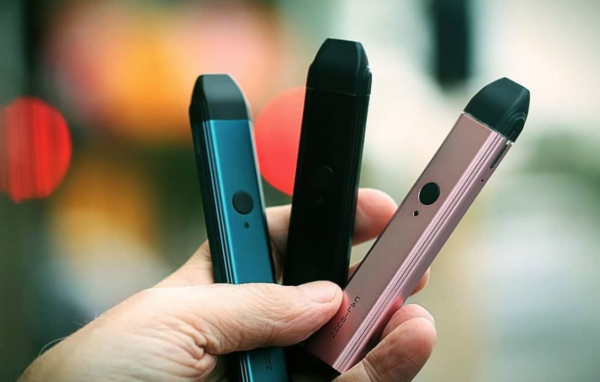 UWELL Caliburn Pros
Awesome Design
100% Refillable
Great Coils, Loads of Flavor
Brilliant MTL Draw
Decent Battery Life (Way Better Than JUUL)
Cheaper To Own & Cheaper To Run
This one is pretty cut and shut, actually. The UWELL Caliburn is vastly superior to the JUUL. It has a larger battery, it is 100% refillable, so you can refill it using your own E Juice, and it looks better.
It's also cheaper which, given the look and feel of the device, is kind of odd. The UWELL Caliburn is a brilliant all in one vape pen device and, when compared to the JUUL, it totally wipes the floor with it – from flavor to overall performance and battery life.
Hell, it even delivers better value for money because it's cheaper too (just $39.99).
Chuck in the fact that it is 100% refillable and lasts about 40% longer and it is easy to see why we recommend the UWELL Caliburn over the JUUL.
---
Full Comparison of The JUUL and UWELL Caliburn
Below, we'll look at each device in more detail. I'll take you through the design, specs and features, performance stats, and how the battery life plays out with normal usage.
Design
JUUL
The JUUL is a fairly utilitarian-looking vape. It's grey and simple. There's not really much to talk about with respect to its design language, other than to say it is smart, sleek, and very lightweight.
My main issue with JUUL is that its pods are not refillable. You have to buy them from JUUL (or a retailer) and they aren't cheap ($15.99 for a pack of four). Each pod lasts around 200 puffs.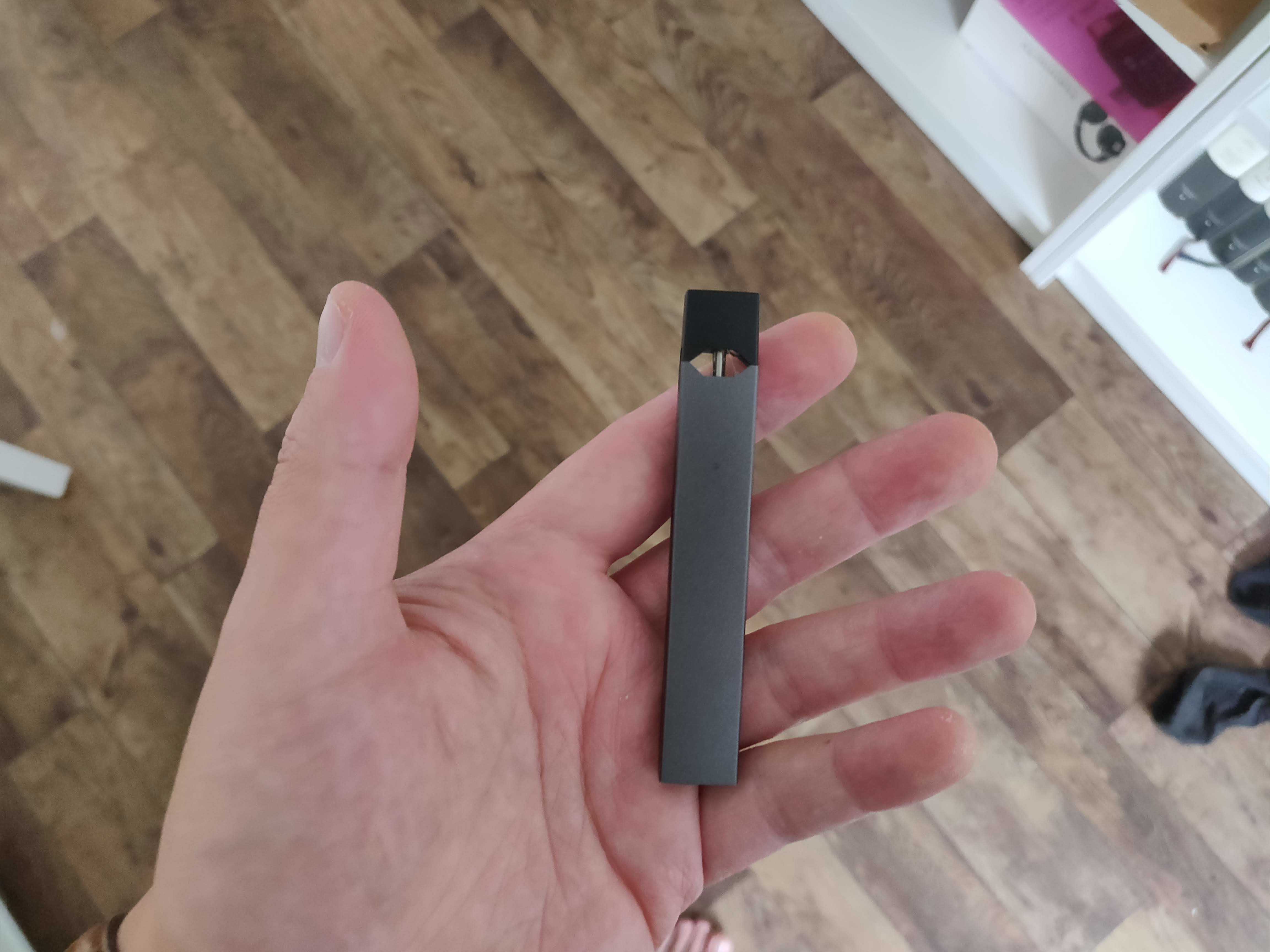 You can get cheaper JUUL pods from third-party manufacturers, so this is always an option, but as regular readers of VapeBeat know: I will always recommend an open pod system over a closed one – closed are just too annoying and expensive to run.
Another thing that totally annoys me about JUUL is the way it charges. You'd think it'd use microUSB like 99.9% of other AIO vapes. But it doesn't. Instead, you have to use a proprietary charger. Why? I have no idea…
And this is super annoying whichever way you slice it, especially if you lose it or forget to take it with you when you're out of the house. I do like the smart-looking style of the JUUL, but I hate how it is so proprietary – it just makes for bad user experience.
UWELL Caliburn
Ah the UWELL Caliburn. Essentially, this is HOW you build a proper pod mod vape. It looks awesome, it is 100% refillable, which means it's cheaper to run, and it kicks out IMMENSE flavor from its exceptional coil heads. I freakin' love this device.
The design is spot on and super lightweight. The battery life, while not quite as good as the SMOK Nord's, is still decent enough, providing you're not chain vaping all day long. I also way prefer the way it looks over the JUUL's kinda-dull styling.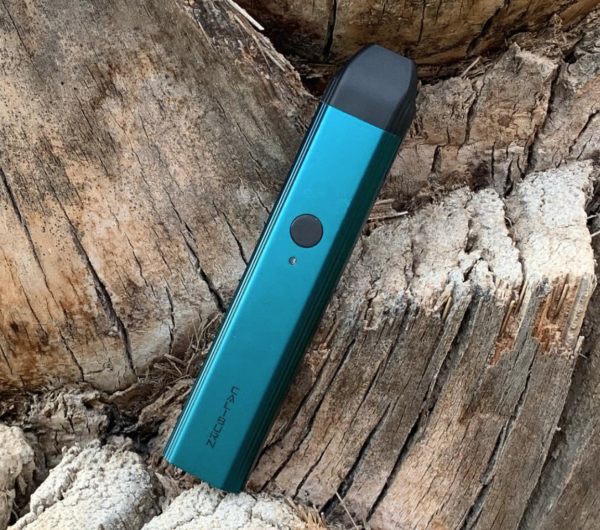 What really makes the UWELL Caliburn so good, however, is the way it draws. The MTL action on this AIO vape pen is awesome; it's nice and restricted, closely mimicking the sensation of smoking. Bang in some tasty Nic Salts E Juice and you're in a very good place, indeed.
The UWELL Caliburn is also cheaper than the JUUL; you can pick one up for $39.99 whereas a JUUL starter kit will set you back around $45. And because you can refill it using your own E Juice, it's cheaper to run in the long run – and you have more flavor options.
Specs & Features
Here's a quick rundown of the JUUL and UWELL Caliburn's specs and features. As you can see, the Caliburn has the JUUL pegged in quite a few instances. Most notably battery life.
UWELL Caliburn Specifications
110mm by 21.2mm by 11.6mm
Draw Activated Firing
11W Maximum Output
2ml Capacity
510mAh Battery
Refillable Pods
Removable Drip Tip
Proprietary Removable 520mAh Battery
LED Battery Life Indicator
USB Charging
JUUL Specifications
88mm x 15mm width
Battery life indicator
Magnetic USB charging
Charges To 100% Within 60 Minutes
Battery 300mAh
Performance
JUUL
The JUUL is a solid performer, but it derives nearly all of its potency from its pods which run high-strength Nic Salts E Juice. The idea here is simple: the stronger the hit, the less you'll use it. This is why the battery is so small and the pods so expensive.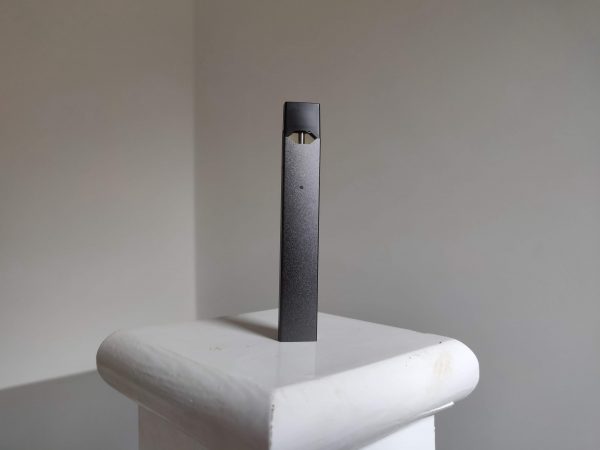 Less is designed to be more here, but in reality, this isn't really the case. In the end, the JUUL just becomes a very expensive device to run. Yes, it hits hard, but that's not all a vape should do. A vape should also be economic to run and the JUUL simply is not – not at $15.99 for a pack of pods
UWELL Caliburn
On the other end of the spectrum is the Caliburn, which performs like an absolute monster. You have plenty of power under the hood for a satisfyingly warm vape.
Add 20mg Nic Salts E Juice and you'll be getting the same bang for your buck as you would from JUUL, only for a lot less money.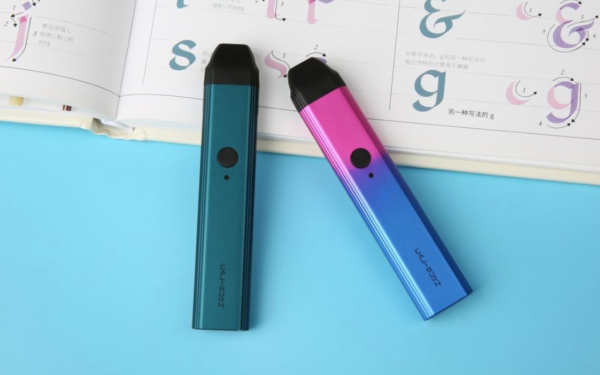 You can buy 30ml of Nic Salts E Juice for $19.99 (the equivalent in JUUL pods would cost hundreds of dollars).
You have solid battery performance, great vaping, a nice and tight MTL draw, and the ability to add whatever E Juice you want, though I'd always go with Nic Salts E Juice in a device like this.
For me, the Caliburn is totally superior. It's like comparing a Toyota Yaris to a BMW M3 in this regard.
Battery Life
This one is simple: the JUUL's battery life sucks. You're looking at 2 hours maximum (or around 200 puffs). This makes it impossible to use throughout the day without recharges. For me, this is JUUL's biggest negative. It simply makes the device unusable in a lot of circumstances.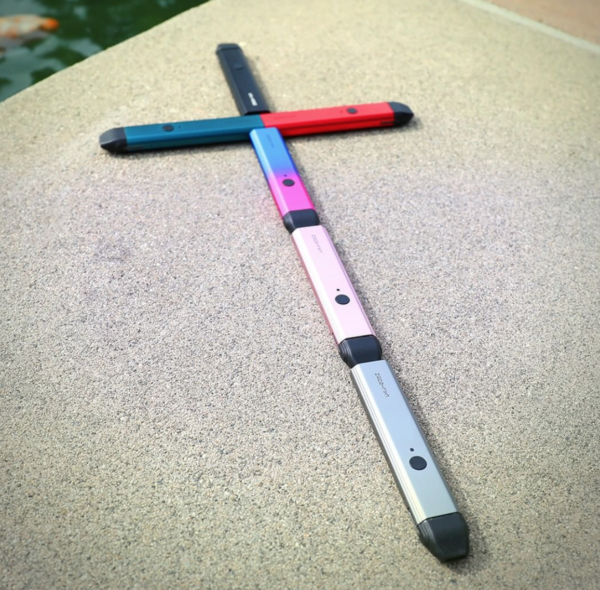 The UWELL Caliburn has a fairly large battery life, so, with moderate to normal usage, and a top-up mid-way through the day, you shouldn't have any issues getting a full day's use out of it. And because it charges via microUSB, you can top it up anywhere. Just don't forget your cable.
Cost of Running
The JUUL is proprietary, and while this is good for JUUL's profits, it is terrible for the user because it is INSANELY expensive to run in the short, medium, and long term.
You get just 200 puffs from each pod, so if you're anything like me you'll get through a couple a day. And that means you'll need around 3-4 packs of JUUL pods a week to stay above water. And the price for that? Around $60.
The Caliburn is refillable, so you can use your own E Juice inside it. This makes it infinitely preferable to the JUUL for two key reasons:
It's cheaper to run in the short, medium and long term
You have unlimited options when it comes to flavors
You can pick up 30ml of Nic Salts E Juice for less than $20, and in a device like the UWELL Caliburn, that'll last you months at a time. When it comes to cost, the victory is easily UWELL's.
Why I Prefer The UWELL Caliburn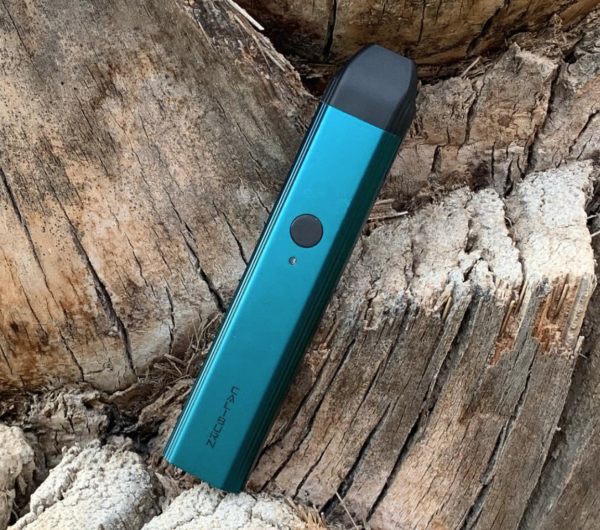 As you've probably gathered by now, I'm a rather big fan of the UWELL Caliburn. I don't mind the JUUL, but it does have way more negatives than positives going for it – battery life, non-refillable pods, cost of running, etc.
All of these things add up and affect the overall usability of the device. If something is too expensive to run and the battery isn't good enough, pretty soon you're going to be looking at cigarettes again. And nobody wants that!
For this reason, as well as ALL the additional points made throughout this post, I would 100% go with the UWELL Caliburn over the JUUL. It is better in every conceivable way, from battery life to cost of running, to looks and how it draws.
Plus, it's cheaper to buy as well – you can grab one for $39.99 (reduced from $49.99) right now
Drake Equation
Co-founder and Editor of VapeBeat. I make the words.