If you're after a small, potent, reliable pod system which is the best option out of the SMOK Nord or the JUUL? Here's everything you need to know…
---
SMOK Nord vs JUUL – Quick Verdict
In this contest, there really is no question about which is the best overall device. It's the SMOK Nord. And it doesn't matter how you slice it; from battery life to design to overall performance, the SMOK Nord kills the JUUL in pretty much every conceivable way.
The Nord is refillable, comes with a selection of coil heads, costs less to own and run, and is a better-looking device. For this reason, the SMOK Nord is 100% the one to go for if you're torn between the JUUL and the Nord.
SMOK Nord Pros
Great Value For Money (Cheaper Than JUUL)
Vastly Superior Battery Life
The Nord is Refillable
Comes With Multiple Coil Head Options
Cheaper To Run In The Short & Long Run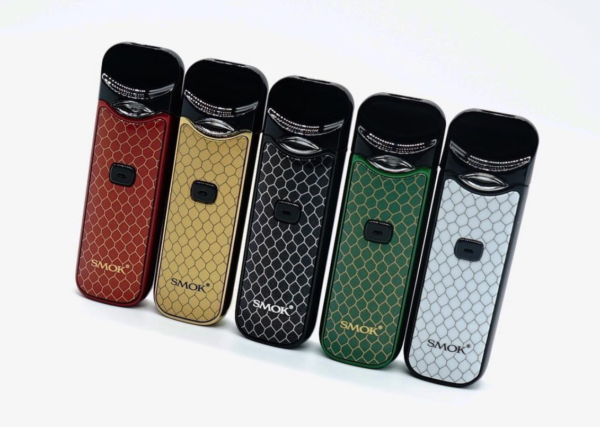 ---
Full Comparison
OK, you've read the quick verdict but if you want more information on both the JUUL and the SMOK Nord, read on! First, we're going to take a look at what makes the SMOK Nord tick.
SMOK Nord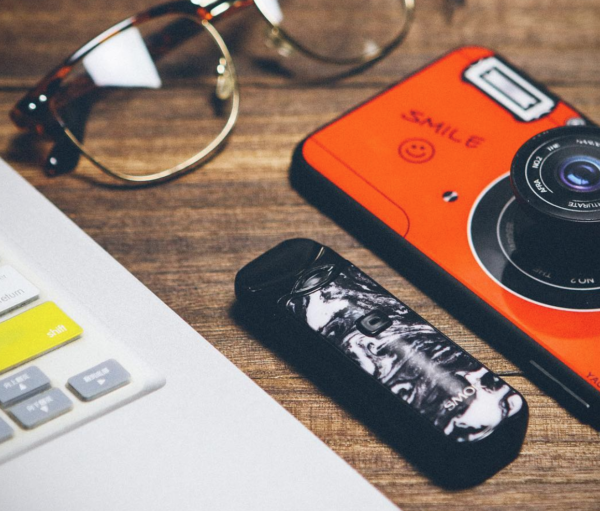 As many of you will know, I'm not normally a fan of SMOK products. I hate its tanks and I really disliked the SMOK Infinix – a device, once again, ruined by poor coils. The Nord, however, is a different beast altogether…
In fact, it is so unlike SMOK's previous pod vapes I was seriously taken aback by it when I tested it out. Everything works properly, the flavor it produces is great, and the coil heads ACTUALLY work as they should.
The SMOK Nord is also 100% refillable, has a decent battery life, and it vapes great. This is why a lot of people are really digging this pod vape.
SMOK Nord Specs & Features
Dimensions – 94mm by 30mm by 18.8mm
Weight – 80g
Integrated 1100mAh Rechargeable Battery
Wattage Output Range: 10-15W
3mL Juice Capacity – Fillable Pod System
Replaceable Coil Design
3 Types of Coil Head: 0.6ohm Nord Mesh Coils; 1.4ohm Nord Regular Coils;
1.0ohm Nord Ceramic Coils
MicroUSB Port Charging System
Colors: Black, Prism Rainbow, Prism Gold, Bottle Gold, Red, White Black
As you can see from the specs list for the Nord, SMOK has created something of a monster in the pod vape space. You have a well-proportioned pod system with multiple coil head options and decently sized pods (3ML).
Mostly, though, I just really love the look and feel of the SMOK Nord. It's perfectly sized for stealth vaping and it feels nice and premium, despite it's lower than expected price tag ($23.95). Good looks and value for money are always a good thing, and the Nord delivers both in spades.
SMOK Nord Battery Life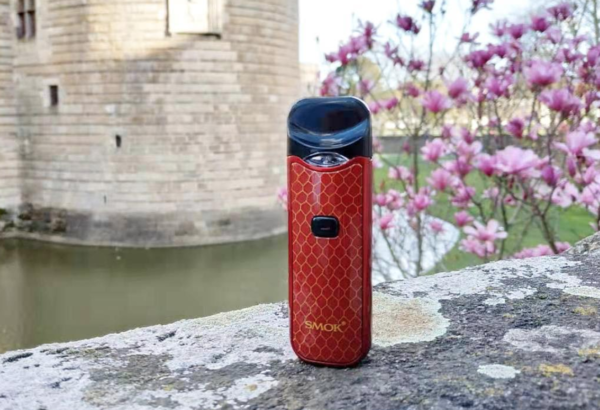 The SMOK Nord is powered by a 1100mAh internal battery. This isn't the biggest battery ever fitted to a pod mod but it is damn respectable. Battery performance on this pod device is very good too. You're looking at a solid day's worth of vaping, providing you don't chain vape it.
A mid-day top-up is always advisable though, so if you're working in an office, give it an hour or so on charge when you're not using it so as to ensure it will enough battery life to see you through the rest of the evening.
Compared to the JUUL, it's like night and day. The Nord's battery is around four times the size of the one inside the JUUL. This makes it vastly superior to the JUUL in this context. In fact, I'd probably go as far as saying the Nord is one of the best pod vapes for battery life right now.
SMOK Nord Coils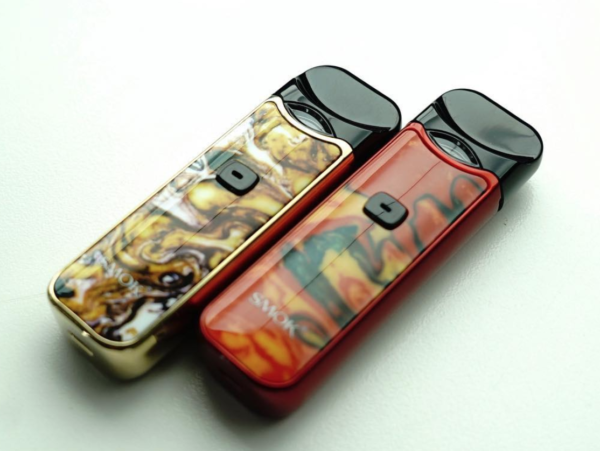 With the SMOK Nord, you have three coil head options (one of which is sold separately). And these coil heads are as follows:
0.6ohm Nord Mesh Coils – Sub-Ohm Experience
1.4ohm Nord Regular Coils – MTL Experience
1.0ohm Nord Ceramic Coils – Sold Separately
As you can see, you have both sub ohm and MTL coil heads. That means you can seriously alter the way the Nord vapes simply by changing the coil heads it runs. I like to run mine with Nic Salts E Juice with the 1.4ohm MTL coil head. I just prefer it.
But the ability to run the pod as a sub ohm device is a very impressive addition to an already rather amazing device. With the 0.6ohm coil head in place, you can run normal E Juice (high VG) inside it and get much the same performance as you would from a small vape mod kit.
In my experience, the coil heads all perform very well too – a first for SMOK. I'm averaging about a week and a half from the MTL coils and about a week from the sub ohm coils, which makes sense given their different resistances.
---
JUUL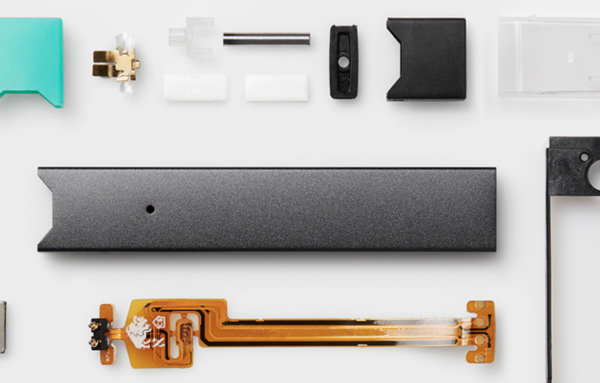 The JUUL is the most well known and popular vape on the planet. It is the first vape to actually establish itself as a household brand name, and this is fairly impressive for a company that is younger than a lot of its peers.
But is the JUUL all it's cracked up to be? Or is it just a well-marketed product that is all talk and no trousers? Read on for more detail…
JUUL Specs & Features
Dimensions: 3.7 x 0.5 x 0.2 inches
JUUL Pod capacity: 0.7 mL
JUUL Colors: Grey, Silver
Non-Refillable Pod System
Battery: 200mAh
The key thing about the JUUL is that its simple. There's hardly any moving parts. This is why its spec list is so short; all you have is a battery and the pods. That's literally it.
And while the device might look sleek and elegant, it does have quite a few issues. The most pressing in my mind is its battery life (it sucks) and the fact that its pods are non-refillable (and too expensive).
The third is the price of official JUUL pods, which are insanely pricey. Plus, you only get around 200 puffs from each one which works out to about $5+ per pod (there's four in a pack). Not good, especially if you're on a budget.
JUUL Battery Life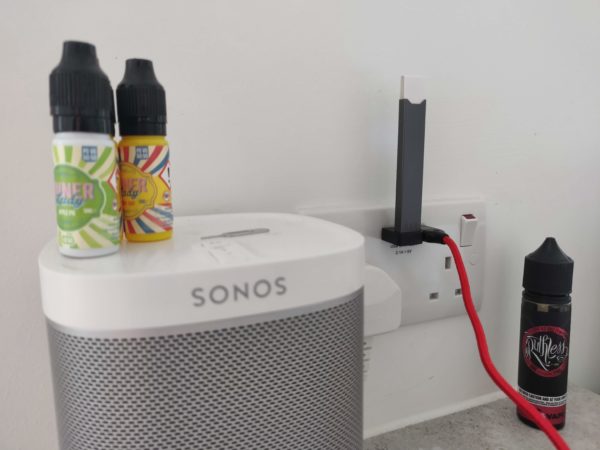 As noted above, the JUUL battery life is not good. You have a 200mAh battery inside it which is designed to last for about 200 puffs – or about 2 hours of usage. Compared to the Nord's 1100mAh, it is tiny and obviously inferior.
200 puffs might sound like a lot, but spread out over a day it really isn't. When I used JUUL, I found it always seemed to stop working when I needed it most – after work drinks, late at night, when you're out with friends.
You HAVE to recharge it multiple times during the day or, failing that, carry a spare JUUL battery with you at all times. Neither of these options is particularly ideal, to be honest, and if you forget to charge it, which happens, you're basically screwed.
It doesn't have fast-charge either, so you've got to wait about an hour for the JUUL to full recharge. Oh, and it will ONLY charge via JUUL's propriety charging dock which is super annoying, as it means carrying it everywhere with you at all times.
Bottomline: JUUL's battery life is utterly abysmal.
JUUL Pods Cost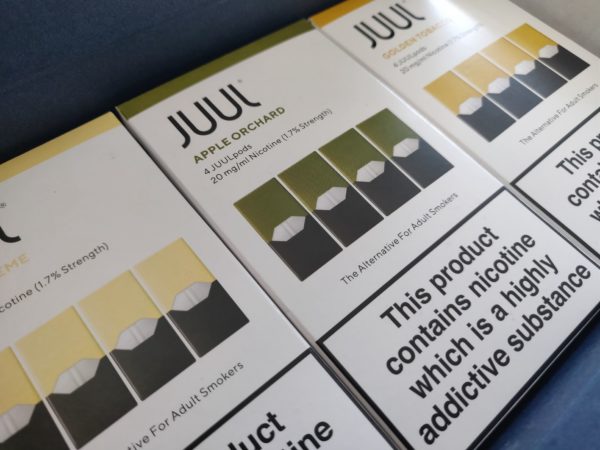 When you buy a vape, you want it to last a good long while. You also want to be able to run it for prolonged periods time fairly cheaply, right? Well, with the JUUL, this is not possible. Official JUUL pods are insanely expensive – around $15.99 per pack.
One pack will last you a few days to a week (tops), which means if you're a heavy user you could be spending around $60+ a month on pods. You can get cheaper, third-party JUUL pods which reduce the cost, but it is still way more expensive than buying your own Nic Salts E Juice.
Case in point: a 60ML bottle of Nic Salts E Juice, which would last you WEEKS, retails for around $18-$20. In order to get 60ML's worth of JUUL Pods, you'd have to spend hundreds of dollars. You can probably now see why JUUL is worth $16 billion!
---
SMOK Nord vs JUUL – Final Verdict
Unfortunately for the world's most well-known vape device, this comparison is very easy to call. The SMOK Nord is VASTLY superior to the JUUL in every way – from battery life to performance, to cost of running and acquiring.
The difference – with respect to design, flavor, and battery life – is night and day. The SMOK Nord is cheaper, better, and overall a more enjoyable vape device to live with, whereas the JUUL is kind of a money-drain and a pain in the ass.
My advice? Get the SMOK Nord – at just $23.95 (with free shipping) it's an absolute steal compared to nearly everything else currently available inside the pod mod niche…
Drake Equation
Co-founder and Editor of VapeBeat. I make the words.