The Vaporesso LUXE series has been around for a couple of years now, and 2021 brings us a complete overhaul. Today we take a look at the new Vaporesso LUXE 80 Starter Kits, and see what all the fuss is about!
---
Vaporesso LUXE 80 Starter Kits: New Design, Same Great Quality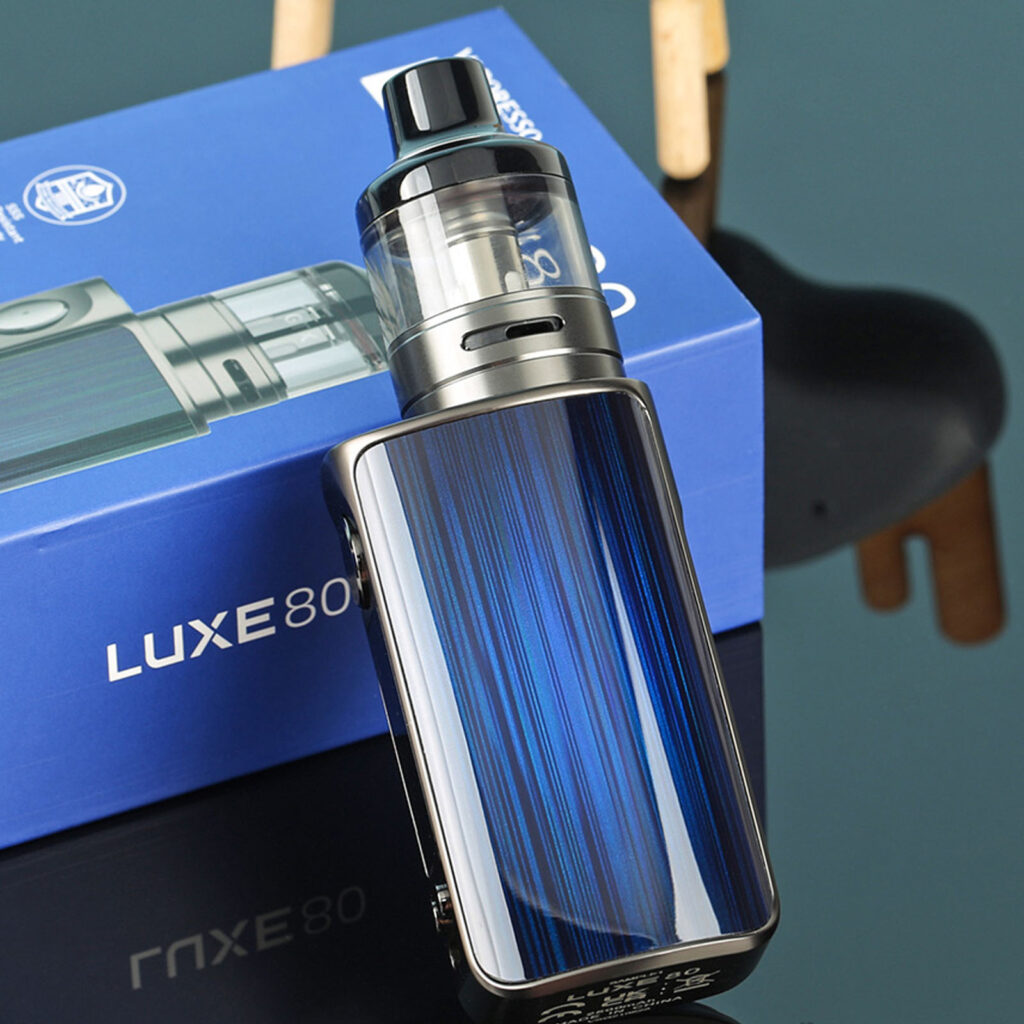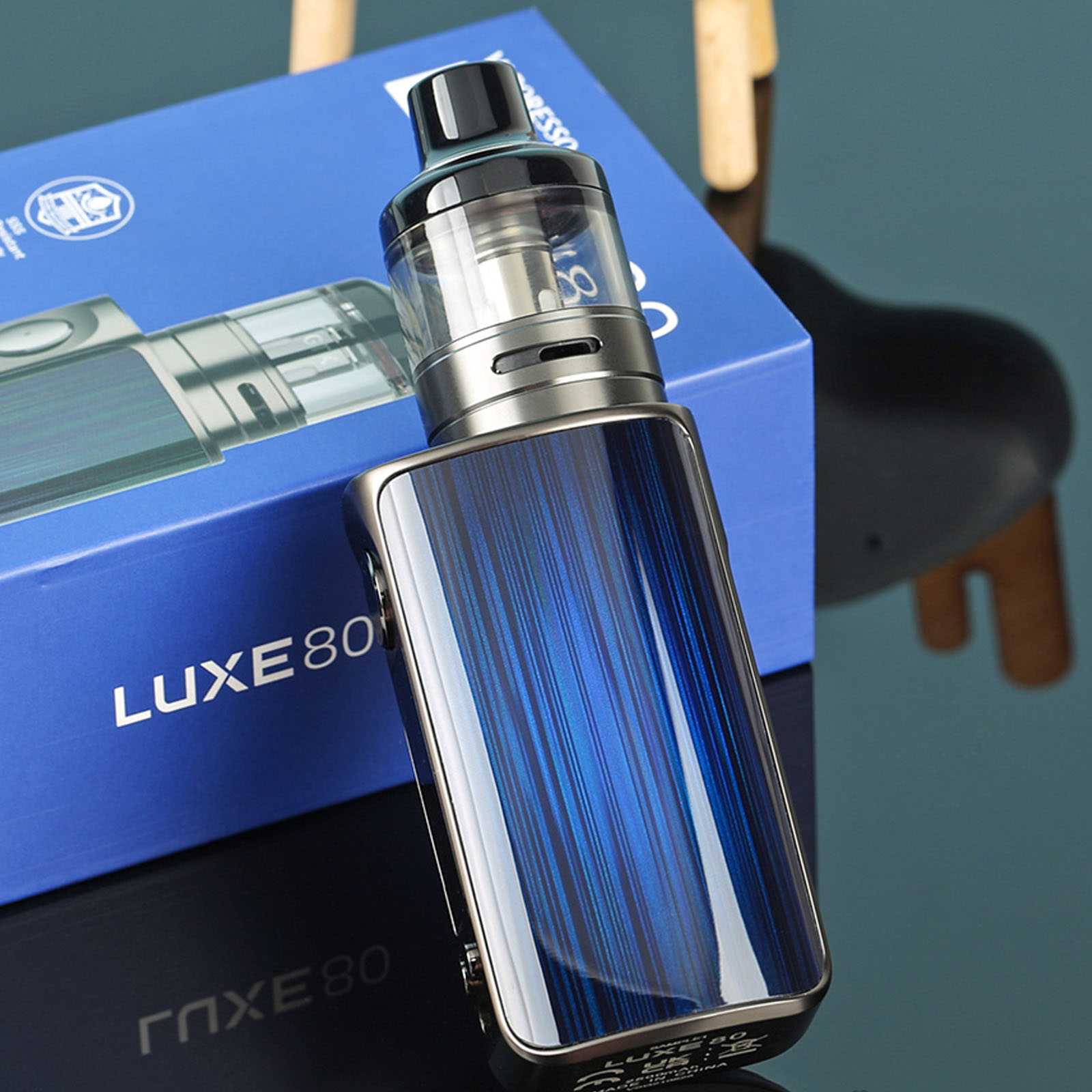 Vaporesso has always been one of my favorite companies, for a myriad of reasons. The popular company always makes easy-to-use products that appeal to new vapers and experienced alike. These products also usually have an outstanding budget-to-quality ratio.
Vaporesso products are usually pretty simple designs, that are function over fashion. The quality control has always been extremely solid as well. This is important in an industry like vaping, where budget products usually mean "Bad" (We are talking about you, SMOK). But Vaporesso consistently steps up to the plate and hits a home run.
It was also important to me that Vaporesso became one of the first companies to submit a PMTA in America so that the products could be continued to be sold legally. This is another testament to quality assurance and great customer service.
The Vaporesso LUXE series kicked off a couple of years ago to critical acclaim. The LUXE mods/kits were at the top of many top ten lists and were favored by YouTube vape reviewers. The original Vaporesso LUXE was one of the first mods I had ever seen that had a full-color screen, and the temperature control functions worked really well. The LUXE is still in my personal collection!
So with the brand new Vaporesso LUXE 80 and 80S, I have some pretty high expectations. Today we are going to take a look at both kits, as there is only one feature that really separates them. Let's see if Vaporesso delivers the goods!
Vaporesso LUXE 80 Series: Features, Specs, and Design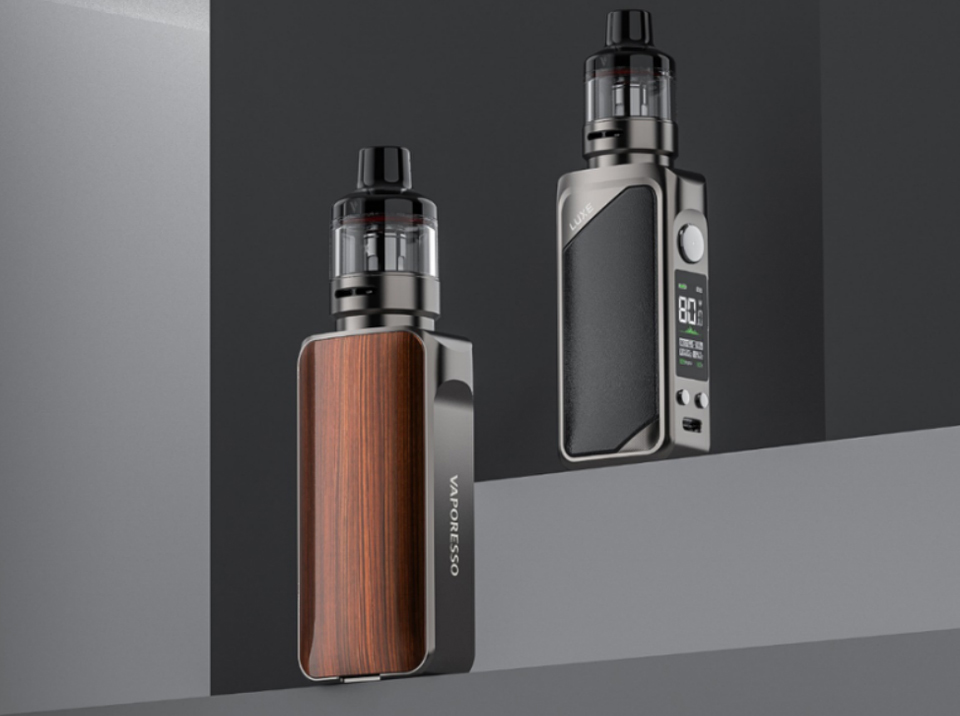 While the original Vaporesso LUXE was a dual battery, full on sub ohm kit, the newest version has taken a bit of a detour. Big box mods have become an almost niche thing these days (I still like them!). I can see why the bigger mods are not as popular, as it is a pain to carry them around all day!
The new LUXE kits are a great starter kit for just about any type of vaper. They include everything you need to get started, and you get two very different types of coils to try out.
What's In the Box?
1 x LUXE 80 Mod
1 x LUXE 80 Pod Tank 2.0 (5ml)
1 x GTX 0.2ohm Mesh Coil
1 x GTX 0.3ohm Mesh Coil
1 x Type-C USB Cable
1 x User Manual
1 x Warranty Card
Features and Specs
Well Vaporesso might have made the perfect compromise between power and size with the new LUXE mods. Both the 80, and the 80S are compact in size, but pack a full 80 watts of power. Let's check out the features:
Battery: built-in 2500mAh battery (Standard Edition)
Output: 5-80W
Screen: 0.96 inch TFT Display
Capacity: 5ml
Quick Snap-Top Filling System
Airflow Adjustment
Axon Chip with 0.001s Insta-Fire
Precise airflow adjustment by rotating the cartridge
Compatible with all GTX series of coil
Single 18650 battery (80S Edition Only. Not Included)
Output power 5-80W
Single-sized leather texture
Anti-Sweat & Anti-Smudge
The difference between the LUXE 80 Standard, and the LUXE 80S comes down to battery preference, and a slight size difference. The standard model comes with a built in battery that has 2500mah of power. While the 80S takes a single 18650 battery. This is a total preference thing, both models are function identically.
The Axion chipset has been a staple of Vaporesso mods for a while now, and it keeps getting slight upgrades. The Axion chip makes the mod fire almost INSTANTLY. So much so, that I did a comparison between my Voopoo Drag mod, and the Vaporesso LUXE. They both fire so fast, that I cannot decipher which one is faster!
Speaking of Voopoo, the pod/tank system itself is very reminiscent of the newer Voopoo PNP products. The coil is easily loaded from the bottom of the tank. My only gripe with this tank (And Voopoo as well) is that the tank only holds 2ML of liquid. But, the Voopoo PNP and Vaporesso coils are cross compatible! Both companies have tons of coil options that will fit in both mods, so you can do anything from big sub ohm clouds, to restricted mouth to lung vaping.
You have a few different airflow options, as the adjustable airflow is pretty versatile. I tried it out with the lower ohm coil, and I found that the airflow was more than sufficient to get some big, tasty clouds! I also had a few higher ohm coils that run at low wattages. I couldn't get the airflow down to "True MTL" restriction. But it gets pretty close.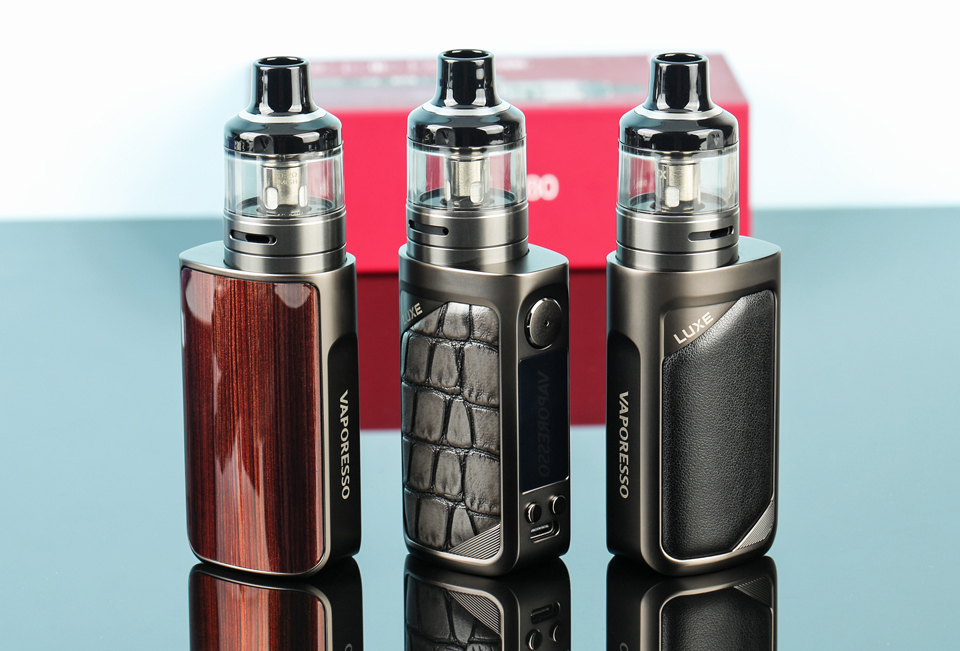 BEST DEAL: Only $49.99 with FREE SHIPPING From Direct Vapor!
The design of the new LUXE mods definitely lives up to it's name (see above!). You have lots of nice finish options to choose from, including some with leather, wood grain pattern, and carbon fiber accents! Not only do these mods look classy, they also feel classy. While both mods are lightweight and compact, they feel solid. I don't think you will be breaking these any time soon.
Battery life is nearly identical on both mods (Most 18650 batteries are about 2500mah). The Standard Edition has a built in 2500mah battery, that is roughly the equivalent of most 18650 batteries. I found that the internal battery charged pretty fast with the USB-C cable, going from nearly empty to full charge in about two hours. It has pass-through charging, so you can still vape while you charge. personally, I prefer the external battery as I hate waiting for things to charge!
Vaporesso LUXE 80: Final Thoughts…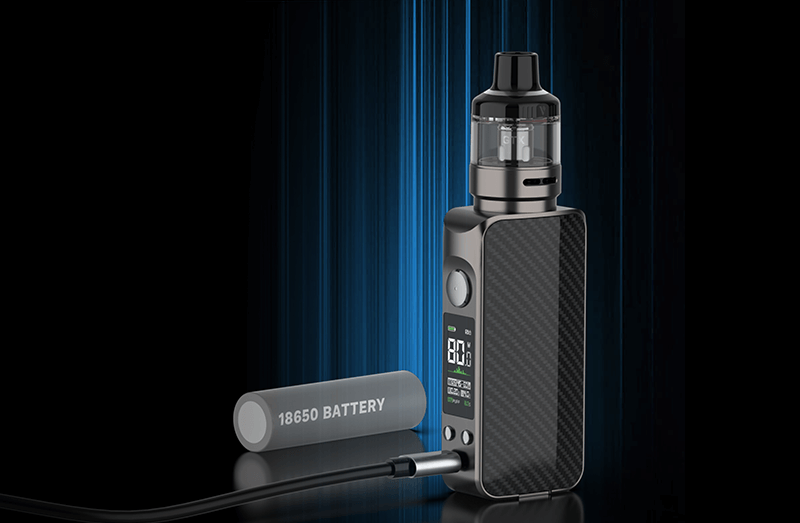 The new thing in vaping is definitely the "Hybrid" style of kits. These merge the idea of a pod mod, with a little extra power. Kits like the Voopoo Drag Max bridge the gap between the high powered mods of yesteryear, and the new pod systems.
In this category the new LUXE kits definitely excel! You get the lightweight, compact design of a pod system. But you also get the power of a proper box mod. This is a win-win situation!
The LUXE tank system also supports the rebuildable coil options, should that be something you wanted to try. Personally, I have found the RBA section on most of these pod systems pretty lackluster. But it may work fine for you!
All in all, the Vaporesso LUXE does it all, and is a great choice for beginners. The whole system is easy to use, and very intuitive. Likewise, if you are an experienced vaper looking for something compact that doesn't slack in the power department, you might be surprised at how awesome the LUXE is! Get yours today from Direct Vapor!
Christopher Horton