The Best Regulated Tube Mod | My #1 Pick For 2020
By Drake Equation • Updated: 04/15/19 • 4 min read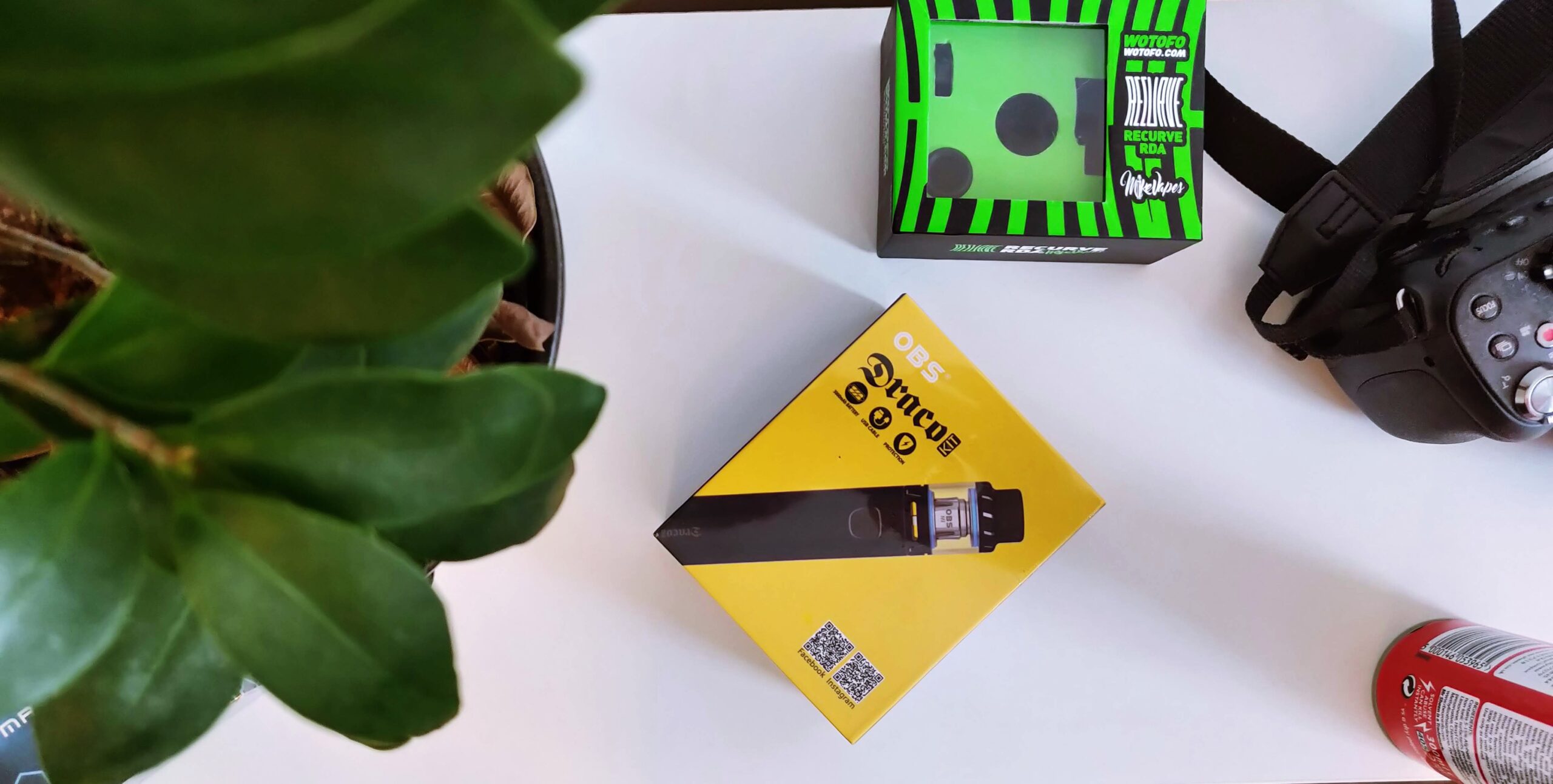 What's the best regulated tube mod you can buy right now? There are a few good options, but this one is my current favorite…
---
If you're after a regulated tube mod that comes with a KILLER sub ohm tank (and a mesh coil), there really is only one game in town right now. The Innokin AMVS – it is one hell of a vape kit.
You have a MASSIVE internal battery (3000mAh) and a brilliant mesh coil tank in the form or the Innokin Crios Tank. On the subject of the tank, it's freakin' awesome – great flavor, long-lasting coils.
This means you get excellent flavor and vapor production. Essentially, you have one of the best vape tanks in the business attached to a phenomenally powerful tube mod.
Unlike a lot of tube mods, you have more than enough battery life to play with. This kit will go all day long, even with heavy vaping. If you're a chain vaper and you want a tube kit that can keep up with you, this is the one to go for.
Chuck in a beautifully designed mod chassis, 65W of power, and super-simple setup and you're all sorted. For me, this is the tube mod vape kit to beat in 2019…
The Innokin AMVS Vape Kit – My #1 Pick For Right Now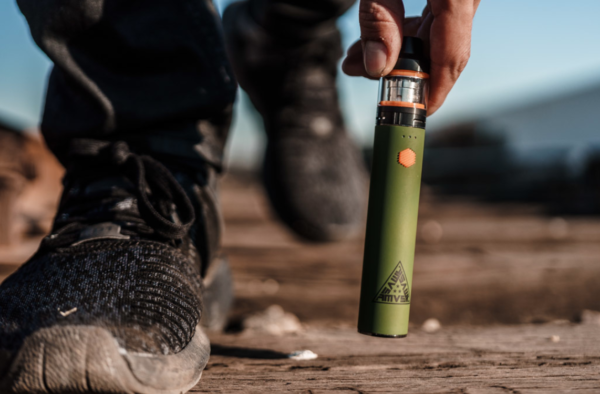 Pin
[social_warfare]
---
Why I Love The Innokin AMVS Tube Mod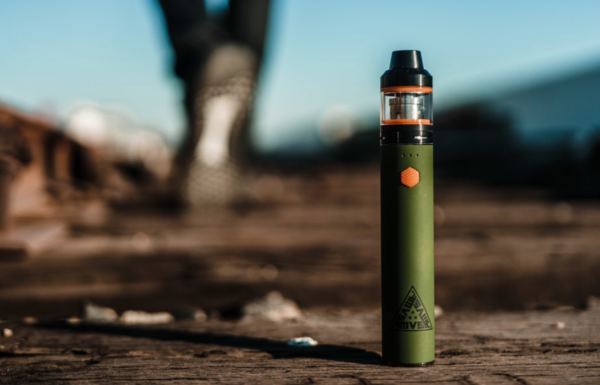 Pin
I tested the Innokin AMVS Kit out a month or two back, and it seriously impressed me.
The look and feel were very much on point.
But it was the sub ohm tank that it came with that really took me by surprise.
The flavor and coil performance were superb; I got 9 days from the first coil and almost 10 from the second.
Key Points:
Excellent Battery Life
Easy To Use – Just Attach The Tank And You're Away
Excellent Mesh Coils – The Vape Coils Last A Long Time
Good Size – It's Not Too Big, A Perfect Handful
I'm not usually a big fan of tube mods, but the Innokin AMVS really impressed me.
So much so, I'm still using it on a daily basis in and around my home.
Regulated vs Unregulated Tube Mods
The Innokin AMVS is a regulated mod. It's essentially the same deal as a box mod, except you cannot control any of the settings.
It might look like a mech mod, but it isn't – it has safety features built in. And this makes it ideal for newbie/novice vapers.
A mech mod is just you and the battery, nothing else. This is why they're often considered dangerous in the wrong hands.
Not knowing what you're doing CAN and IS dangerous with mech mods, so it's always best to leave these well alone until you're 100% au fait with Ohm's Law and battery resistance.
Innokin AMVS Features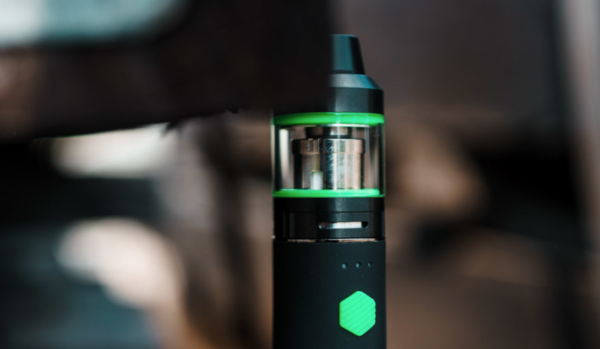 Pin
[social_warfare]
The maximum output of the tube mod is 65W, and it'll hit this when the battery is fully charged. Once power starts to wane, the output will lower so as not to put too much tax on the battery.
It usually bottoms out at around 40W; you'll know when the battery is weakening as the hit isn't anyway near as powerful.
The light on the fire key will also go red – this means it's time to charge the Innokin AMVS mod.
Battery Life?
Battery performance is pretty darn good too. You're looking at all-day vaping with the Innokin AMVS; it rocks a 3000mAh internal battery – that's more than enough for a solid, all-day vaping session. This battery is 100% designed for high-power vaping.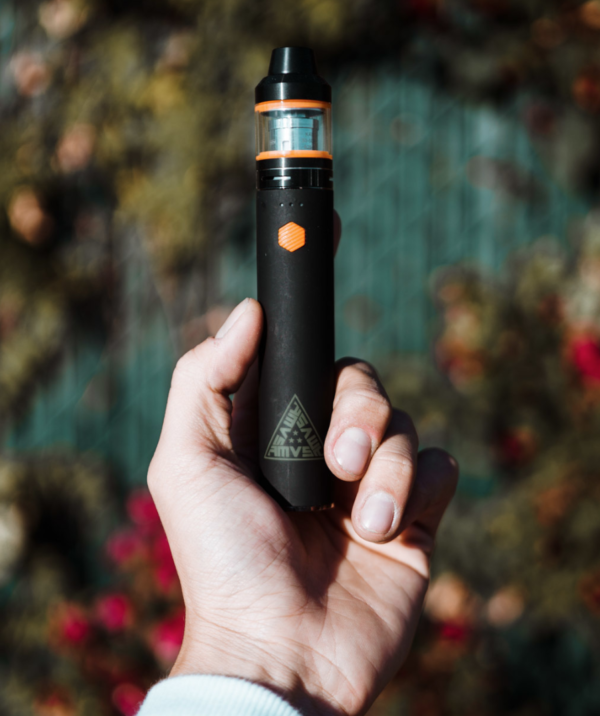 Pin
And when you take your first hit on the AMVS, you will know exactly why it needs a battery this big.
It is definitely advisable to give it a top up mid-way through the day, however, if you're going out after work.
With moderate to normal usage, you can easily get 9-12 hours from the AMVS before it requires a top up.
Best Innokin AMVS Price Online?
For me, though, the best thing about this tube mod is its price.
It retails for just $33.95 (DirectVapor) and that makes it not only one of the biggest hitting regulated tube mods around, but also one of the best value ones too.
This tube mod is now my go-to tube mod device. I take it everywhere with me, running all kinds of tanks from RDAs to RTAs and Sub-Ohm tanks.
I love the battery life, the way it looks, and how it vapes. Plus, you're getting a seriously good mesh coil tank as well – major bonus.
Drake Equation
Co-founder and Editor of VapeBeat. I make the words.