Is BlessedCBD any good? In this review, we take a look at its current line-up of products, including CBD oil, CBD vape juice, topicals, and edibles…
---
If you're in the UK and you're looking for a good CBD brand, BlessedCBD is a name that you'll see time and time again online.
It makes some of the best quality stuff in the UK.
As one of the UK's leading CBD brands, the company has grown massively during the last couple of years. And that is down to one thing: it makes really great CBD products – from oil to topicals and even edibles.
And unlike A LOT of UK CBD companies, BlessedCBD uses full-spectrum CBD. This is important. You want a full spectrum to get the absolute most from your CBD and reap all the benefits associated with it.
Lesser quality CBD is essentially not worth bothering with; it lacks the potency required to have any meaningful effect on your body's physiology. That's why, with CBD, it always pays to go with PROPER CBD brands like BlessedCBD.
What Products Does BlessedCBD Sell?
BlessedCBD sells a range of CBD products, from CDB oils that can be dripped under your tongue to CBD gummies, capsules, and even cream which can be used on your skin post-workout for faster recovery.
I bought myself one item from each section to test out the range. As anyone that is experienced with CBD will now, the absorption rate varies with the type of CBD product you use.
Edibles are generally the slowest acting, as they have to be processed through the stomach, whereas CBD vape juice is the fastest. In second place would be CBD oil, the stuff you drip under your tongue. Capsules are the same deal as edibles – they take a while to work.
Me personally, I only tend to use CBD oil. I prefer to drip it under my tongue. This way is easier than vaping it, provides the fastest results and is the cheapest way – with respect to long term costs – of using and taking CBD.
CBD Oil Strength (And Why It Matters)
When it comes to CBD oil strength, BlessedCBD offers three options:
Me personally? I always go with the strongest possible blend. Why? Because I need less and this means it lasts longer. Think about it: if you buy 500MG, it comes in the same size bottle as the 1800MG, but to get the same effect you'd have to take 3X the amount.
So while the stronger blends are more expensive, I have found that, over the course of weeks and months, you end up using a lot less. Your CBD oil will last longer and this, in turn, will save you money.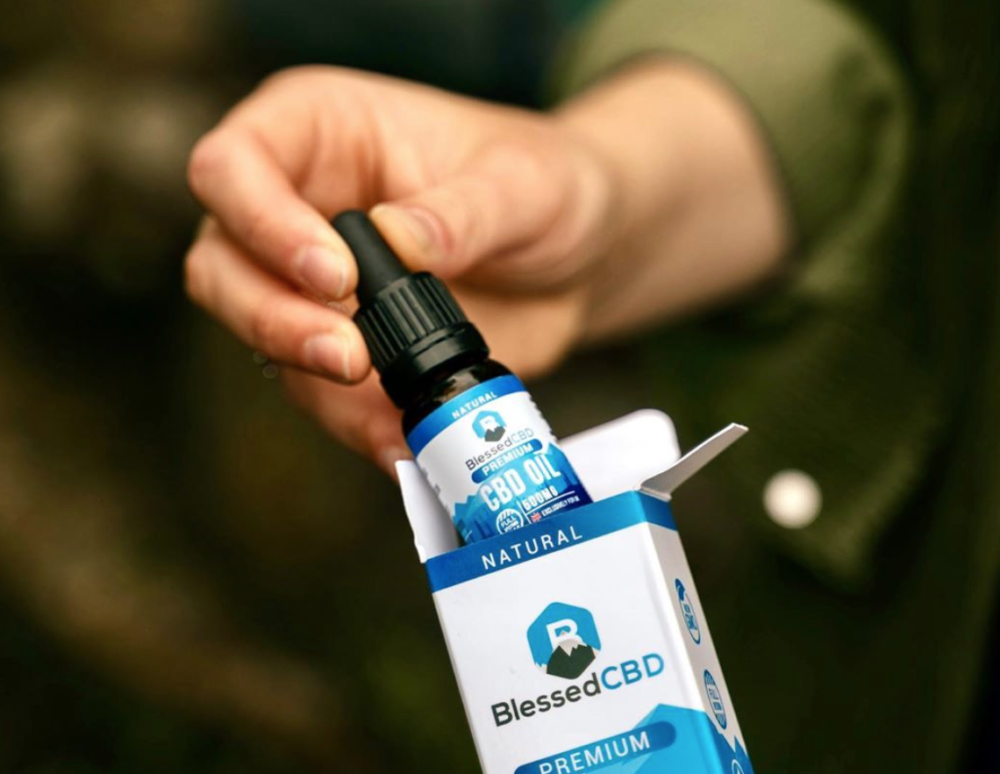 View The FULL BlessedCBD Range Here
It's also worth noting that you don't need to take CBD every day to reap its benefits; in fact, I probably only use it once or twice a week – either when I'm feeling stressed or I have a hangover!
For this reason, I can make a 10ML bottle last upwards of a month at a time. And when you're talking £124 for a bottle, you'll definitely want to eek it out for as long as possible.
And if you don't want to spend THAT much on CBD, you can always go with a lower strength CBD oil from BlessedCBD – that'll set you back less than £50, although it is only 500MG in strength.
BlessedCBD CBD Capsules
I'm not a massive fan of CBD capsules; I'd rather use gummies. But for those that are flavor-sensitive and do not like the taste of CBD, capsules are a great alternative to CBD oil and tinctures (and also gummies, which can taste a little funky).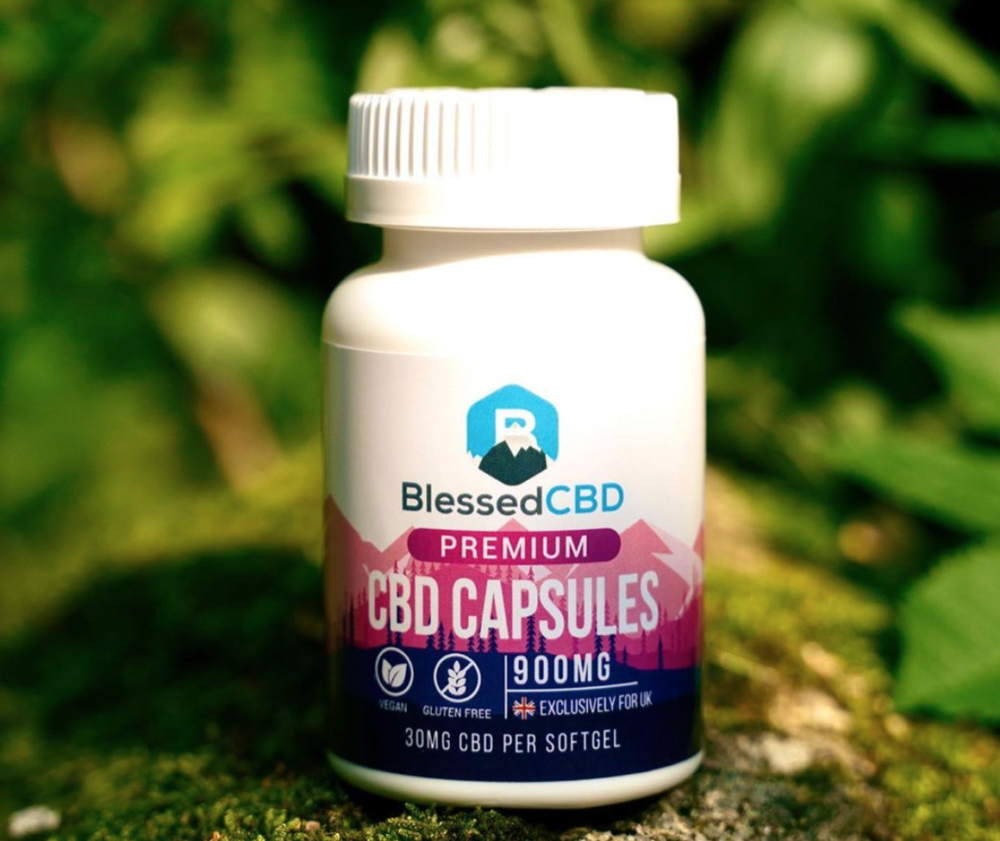 View The FULL BlessedCBD Range Here
With BlessedCBD's CBD capsules, you get 900MG strength in each capsule and each bottle comes with 30 doses. You'll pay £64 for this, which sounds high, but you have to keep in mind that you won't be taking it every day.
Like paracetamol, or a vitamin supplement, CBD is designed for use strategically – like when you're stressed or you've just done an intense workout. If you save it for these occasions, you'll make your money go a lot further.
BlessedCBD Gummies
Unlike some CBD gummies, BlessedCBD's CBD gummies actually taste great. As noted earlier, CBD sweets (or gummies) were created for people that cannot stand the earthy taste of CBD.
Available in raspberry, lemon-lime, and cherry, BlessedCBD's gummies are some of the best tasting CBD gummies I've sampled in the UK. And keep in mind that I have probably consumed about 20 or so different CBD gummy brands in the last 18 months.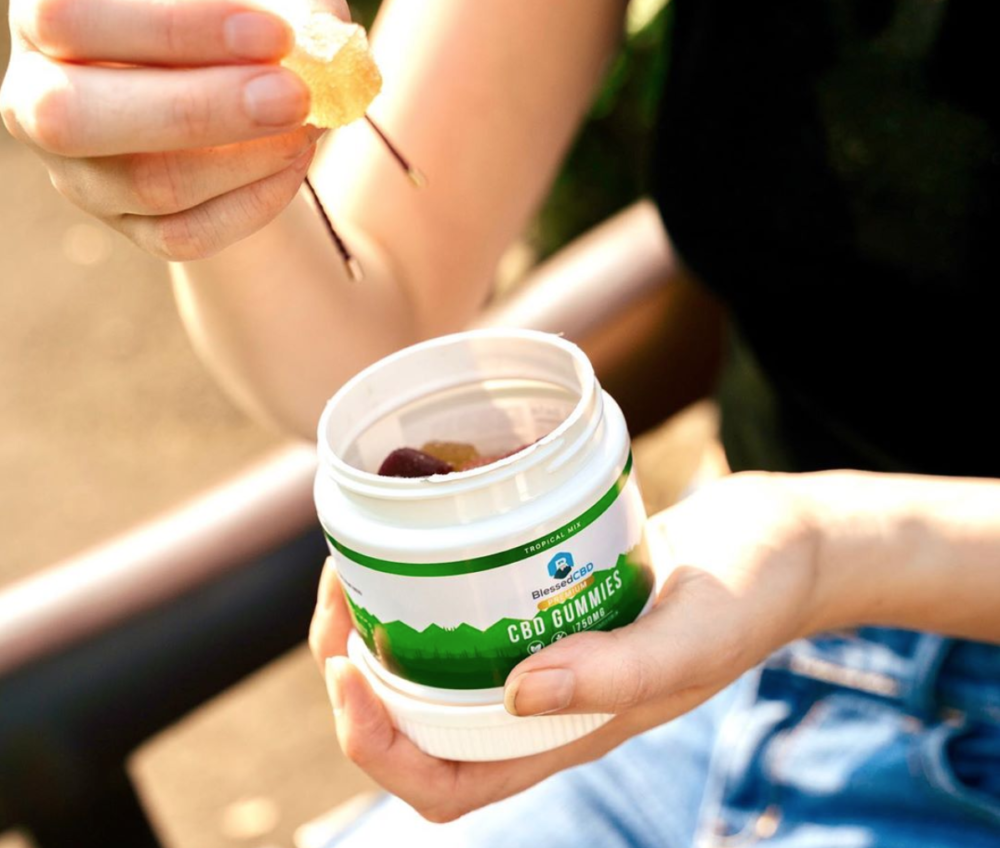 View The FULL BlessedCBD Range Here
Each CBD gummy from BlessedCBD contains 25MG of CBD, so you'll have to eat a few to get any real benefits. If you're on a budget, I'd always advise you to go with CBD oil – it's the most efficient way to ingest CBD. Gummies take longer to enter your bloodstream and, pound for pound, cost more.
I do like gummies, but the main downside is that you have to take A LOT to get the same effects and benefits as you would with one of BlessedCBD's CDB oils – either the 1000MG or the 1800MG.
BlessedCBD's CBD gummies cost £69.95. Again, not cheap, so if you're looking to maximize your bang for your buck, I'd go with some CBD oil instead.
Is CBD Legal in The UK?
Yes, CBD is 100% legal in the UK. CBD, while derived from the cannabis plant, does not contain THC, the active ingredient in weed that creates the narcotic effect in users (feeling stoned).
CBD is just one aspect of the hemp/cannabis leaf, though, like THC, it does possess a myriad of benefits when used correctly.
CBD has been proven to reduce stress, reduce anxiety, aid sleep, reduce dementia symptoms, and a whole bunch more. It's also great for lowering cortisol in the body, the stress hormone, and it can speed up recovery from exercise.
This is why athletes supplement with it.
BlessedCBD Review: Wrapping Up…
If you're in the UK and you're looking for the best quality CBD oil, where should you be looking? You'll want to avoid places like Holland & Barrett; they charge WAY over the odds and, in my experience, do not have the best quality products.
Instead, you want to look at specialist CBD brands – the brands you might not have heard of. I found this out the hard way; I spent a fortune on sub-par CBD and it wasn't until I actually go some good stuff that I noticed the difference.
Good CBD is expensive. But it isn't THAT expensive. You want to look for brands that I'd describe as reassuringly expensive – not insane, just premium-end pricing.
BlessedCBD is very high-quality stuff, but its major downside is that it costs A LOT of money.
If you want something cheaper that is equally good quality, I really like this brand of CBD – it hits all my marks for quality and price.
Just be sure to not scrimp on quality; it does make a difference.
With good quality CBD, you know you're getting A) non-GMO CBD and B) full-spectrum CBD oil.
Cheaper brands use CBD extract and/or flavorings. This makes the CBD oil less potent and you miss out on all the health benefits.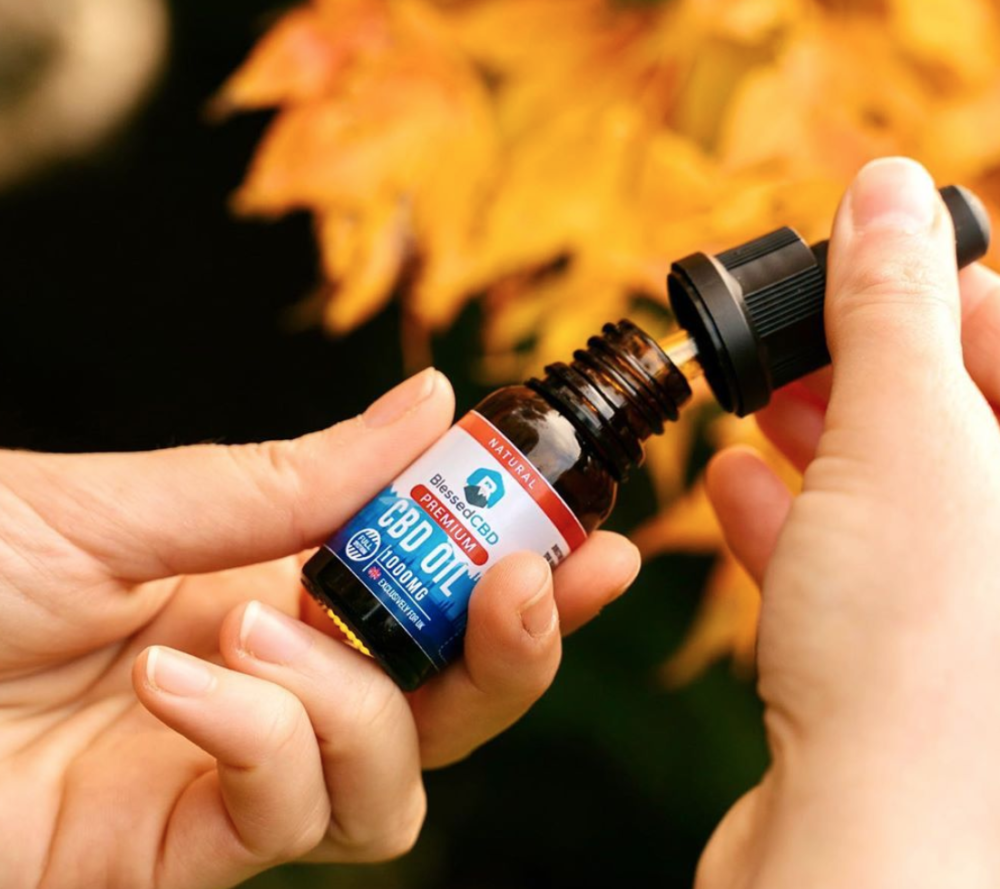 View The FULL BlessedCBD Range Here
In this sense, it's a bit like drinking hot water flavored with green tea; you're not ACTUALLY consuming green tea, just the flavor, so you get none of the active, beneficial compounds.
Buying CBD is simple enough, right? You Google, "best CBD", and see what's listed on the first page. That's how most people do it. But this isn't always the best approach. For one, many sites simply recommend the CBD brand with the highest paying affiliate payout.
And that's not good.
Instead, you want to go with a brand that has actually been tested by someone that actually uses CBD most days. Me, for instance. I've been writing about and covering CBD since 2015 and, during that time, I have used hundreds of different brands of CBD – from CDB vape juice to CBD edibles and bath bombs.
For those in the USA, the best option by a MILE is this one – it is the best I have ever used. It is also Joe Rogan's preferred choice too. 
If you're in the UK, I'd recommend BlessedCBD in front of every other brand right now. For purity and materials quality, this company cannot be beaten right now.
You can check out its ENTIRE range of products and pricing here.
Drake Equation
Co-founder and Editor of VapeBeat. I make the words.