Geek Bar Flavors: All The Options DETAILED…
By Drake Equation • Updated: 06/25/22 • 3 min read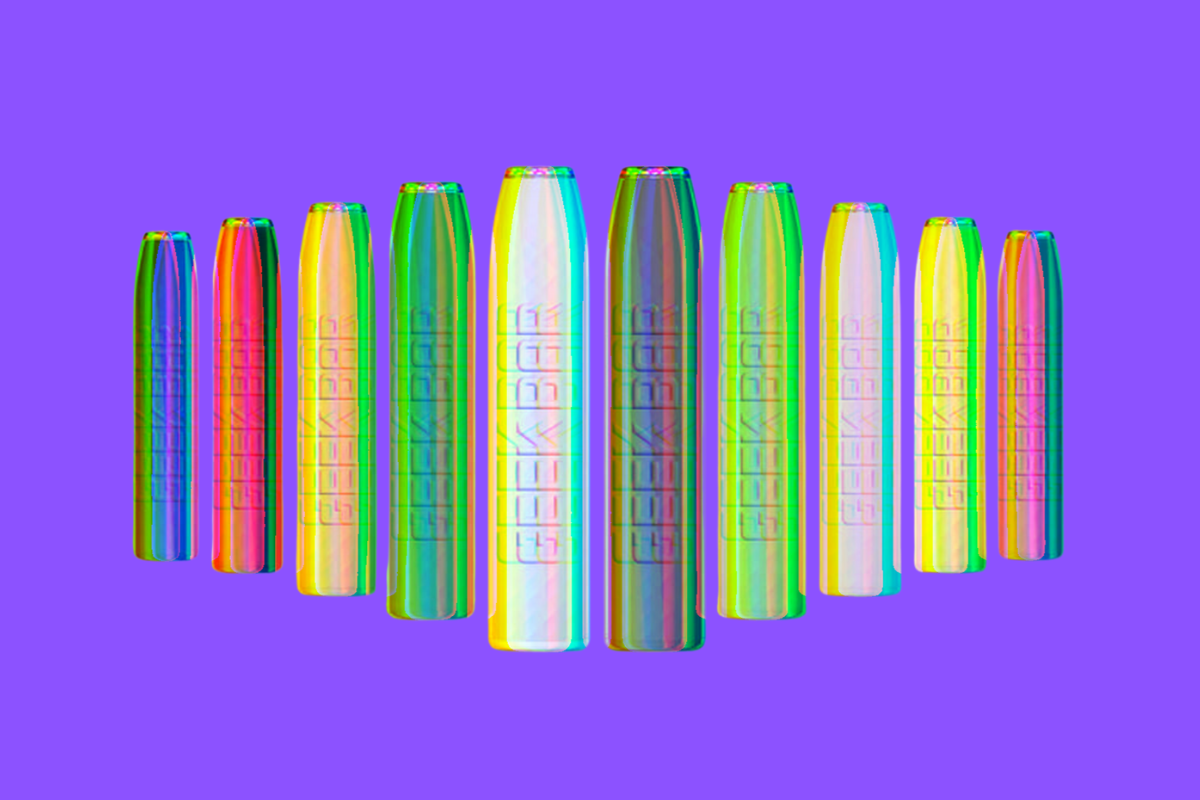 Geek Bar is one of the most popular disposable vapes on the planet. But what flavors can you get with a Geek Bar disposable? Let's find out…
---
If you're looking for a rock-solid, reliable disposable vape, you can't go far wrong with a Geek Bar. Since its launch back in 2020, Geek Bar has gone on to become one of the most popular disposable vapes on the market.
Each Geek Bar runs a 500mAh battery, comes with 600 puffs, and is pre-filled with 2ml of 20MG nic salts vape juice. Available in a range of flavors, Geek Bar is one of the most inexpensive ways to start vaping and put your smoking habit in the rearview mirror.
But what flavors is Geek Bar available in? Let's find out, shall we…
Geek Bar Flavors
As you can see, there are plenty of Geek Bar flavors to choose from, there's something for everyone really. My personal favorite, or the one I keep coming back to time and time again, is the Geek Bar Sour Apple – it is absolutely delicious. I also love the Tobacco one too, and the Blueberry Ice.
/The Geek Bar is a great shout for anyone wanting to start vaping and quitting smoking but we do not recommend the Geek Bar or any other disposable vape to be a long term device. Even though disposable vapes are recyclable, it's still a lot of waste material and we should all be looking out for the environment. So we would recommend using them on a temporary basis and if you find that these are working for you, you should take a look at some of our vape starter kits that are more permanent devices, in the long run, this will also work out beneficial for you.

Jump On The Vape
How do you decide which flavor to go for? I'd just go with the one you like the sound of; or, if you're not entirely sure, buy a selection and test them all out. Doing it this way means you can try out a few different flavors and see which one you like best. And when you know which Geek Bar flavor you like best, you can then stock up on that particular flavor.
Why Use A Disposable Vape?
If you're currently a smoker and you're looking to quit, using a disposable is just about the cheapest, simplest, and easiest way to switch to vaping.
There is NO learning curve. You unbox the vape, take the plugs out, and start vaping.
That is literally it. Each Geek Bar will last around 7-10 days too, or, more specifically, around the same amount of time as three packs of cigarettes. But here, it'll only cost you a fiver.
If you want the Geek Bar with the most puffs, go for the Geek Bar S600 disposable vape. It'll do 600 puffs per unit. You can also get Geek Bar's that'll do 500 puffs and 350 puffs. I really like the S600 Geek Bar, but I am also a big fan of the OG Geek Bar too. Both options are really cheap, either way.
Best Geek Bar Deals UK
Drake Equation
Co-founder and Editor of VapeBeat. I make the words.