Best RTA Tanks: 100% Legit Options For 2021 (TESTED)
By Drake Equation • Updated: 10/11/21 • 17 min read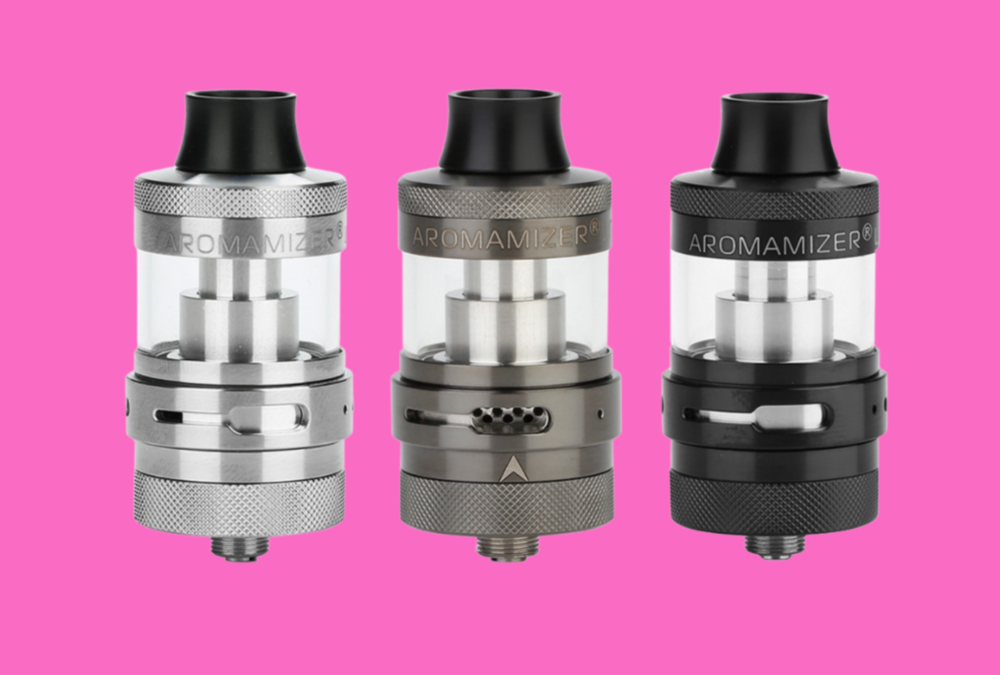 The best RTA tanks we've tested in one place. If you're looking for killer flavor, zero leaks, and masses of clouds, keep it locked to these RTA tanks and you'll be vaping happy in 2021!
---
OK, I'm gonna cut right to the chase. After using and testing around 30 RTAs in the last 12 months, my current daily driver (meaning the RTA I use every day) is Hellvape Fat Rabbit RTA. This thing is freakin' incredible to use, vape, and it is super simple to set up and wick.
This guide to the best RTAs will cover loads of different options, but if you want my opinion on what to get right now, I'd recommend the Hellvape Fat Rabbit RTA – it's what I use and all I have used for the past several months.
The Hellvape Fat Rabbit RTA is a 28mm tank with a 28.4mm deck, so you have plenty of room for exotic builds. It features a postless design and has a dual airflow system for superior flavor and cloud production.
Being a modern RTA design, the Hellvape Fat Rabbit RTA can handle both dual and single-coil builds. I love this about the tank. Sometimes, you just want to rock a single coil build, right? With the Hellvape Fat Rabbit RTA, you can do that – and it works just as good as it does in dual coil mode.
With flavor, the Hellvape Fat Rabbit RTA is brilliant. I like to run it with dual coil builds in and around 80W. This is my sweet spot. But if you like to run more exotic builds, you'll be able to run a lot more power through it. Essentially, this is thing is a blank slate. You can augment and change how it vapes via your choice of coils, style of build, and placement. And it is also priced brilliantly too, making it a great option for all types of users.
The Best RTA Tanks Right Now (Our #1 Picks For 2021)
A Quick Overview of 2021's Best RTA Tanks
---
1 – Dovpo Blotto RTA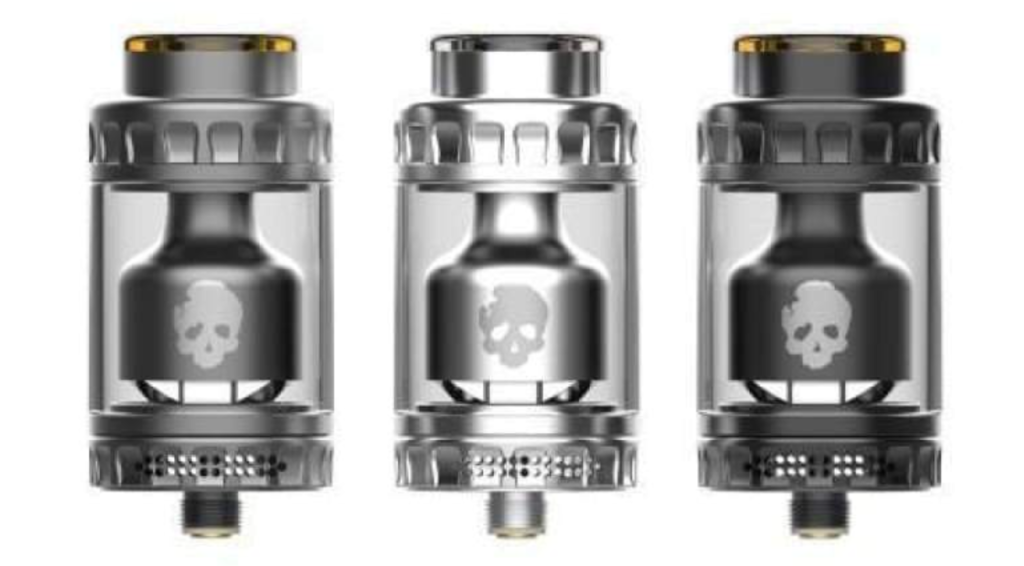 The Dovpo Blotto RTA is one of the most innovative RTAs on this list. Featuring a unique design that allows it to use both single and dual coil builds, the Dovpo Blotto RTA is the brainchild of The Vaping Bogan and is one of the best RTAs on the market flavor and clouds.
You have a dual post deck with four terminals that is perfect for installing massive, exotic builds. You're basically free to do what you want on this thing. The sky's the limit with builds. You also have a "diffusion airflow system" for one of the smoothest draws you'll ever experience.
It doesn't leak either, and it is really easy to wick. Add in the fact that it looks amazingly cool and you're looking at one of the best RTA tanks on the planet right now. I love this thing.
---
2 – GeekVape Zeus X Mesh RTA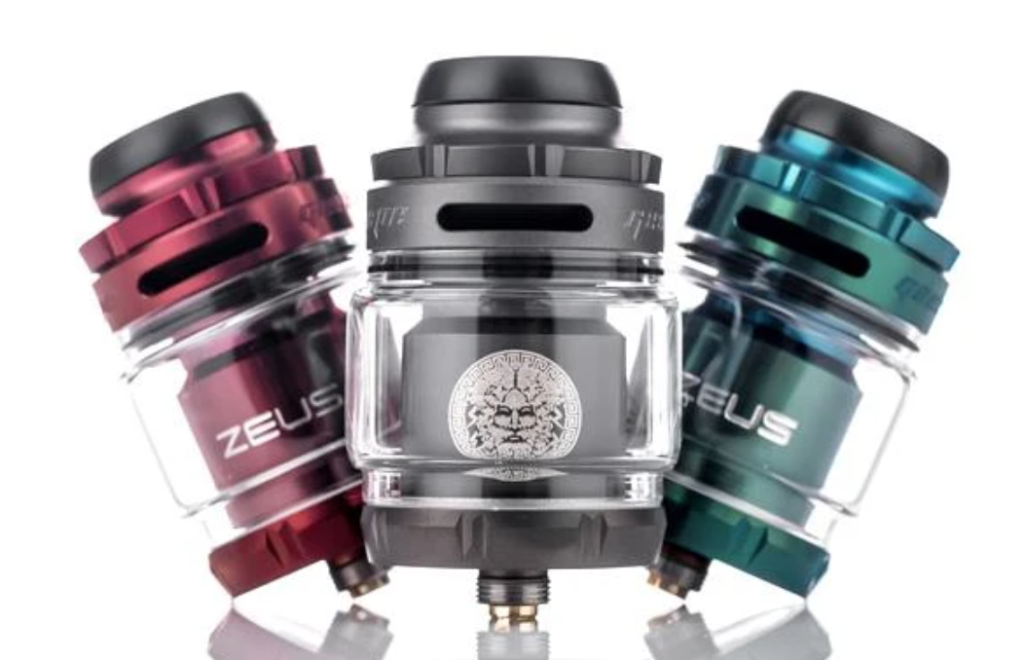 The GeekVape Zeus RTA is a classic. It launched years ago but has remained one of the market's ever-lasting benchmarks for flavor and build quality. The GeekVape Zeus X RTA is the next-generation model and it does things slightly differently – it uses mesh coils.
The inclusion of support for mesh coils makes setting up the GeekVape Zeus X RTA a cinch – even for beginners. It wicks easy, doesn't leak, and it kicks out truly immense flavor and large, expansive clouds. It also looks dope AF too.
I love the airflow system on this tank and the fact that GeekVape has engineered it to be 100% leak-proof. This makes the GeekVape Zeus X RTA an ideal choice for beginners or those new to RTA tanks. A near-perfect example of how good an RTA can be once you remove all the complexity.
---
3 – Hellvape Vertex RTA (Best MTL RTA)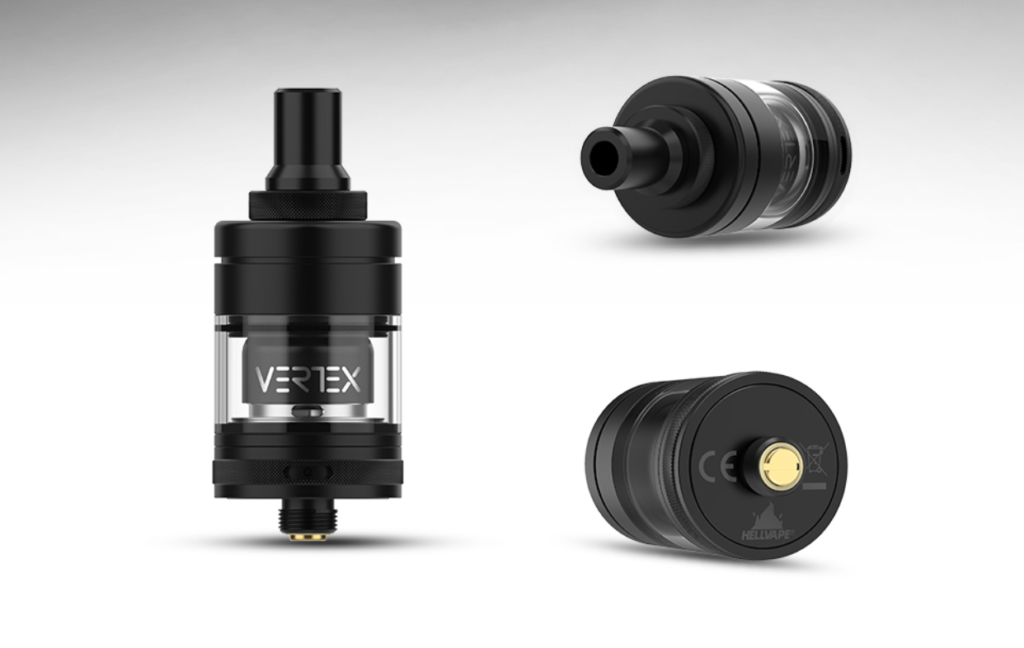 If you cannot pony up Kayfun money for the Kayfun Lite, then you're next best option when it comes to MTL RTAs is the Hellvape Vertex MTL RTA. This tank has been one of 2020 and 2021's sleeper successes; it has gotten rave reviews and is beloved in the MTL vaping community.
It is a single coil RTA, designed for use on vape mods running at lower wattages. If you want to vape nic salts and 50/50 vape juice, this is the tank you want to be using. It is simple to set up, it wicks perfectly every time, and the flavor is incredible. It is also around 80% cheaper than the Kayfun Lite.
---
4 – Wotofo Profile M RTA (Best Mesh RTA)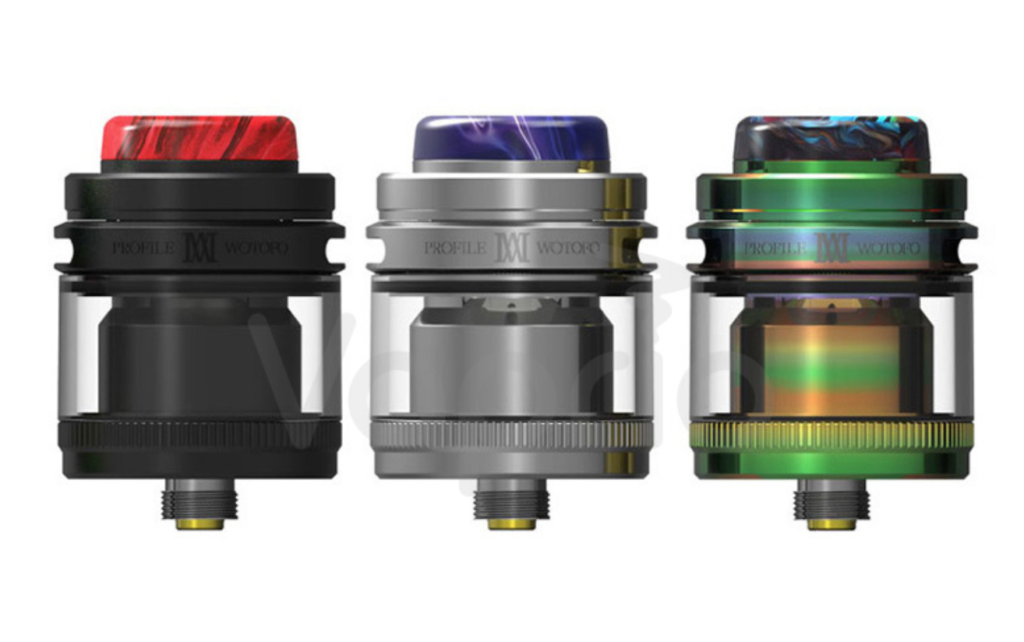 Wotofo's Profile series of rebuildable tanks are some of the most popular options on the market. And the Wotofo Profile M RTA is no exception. Again, this is a mesh coil RTA, but you can also use a smaller nexMESH Clapton S 0.15ohm Coil inside it too if you fancy a change.
Like all good RTAs, the Wotofo Profile M RTA is simple to set up, it doesn't leak (like EVER), and it kicks out obscenely great flavor. Ideal for experienced vapers and those new to rebuildable tanks, the Wotofo Profile M RTA is one of the best performing RTAs we have tested to date.
If you like your clouds big, your installs simple, and your flavor on the EPIC side of things, the Wotofo Profile M RTA is well worth a look. And, as a side bonus, it runs on the same mesh coils as the Profile RDA, so if you have one of them, you can use the same coils!
---
Which RTA Tank Should I Buy?
This is a pretty tough call, to be frank! All of the RTA tanks listed above are really great options – none of them leak, they're all simple to wick, and they all produce great flavor.
Mostly, it will depend on what you want to do – do you want to MTL vape or are you more interested in high-power vaping? If you want to MTL vape and use nic salts and 50/50 vape juice, go with the Hellvape Vertex RTA – it is cheap and it is one of the best MTL RTAs around right now.
My personal favorite RTA right now is the Hellvape Fat Rabbit RTA; for me, it is the best dual-coil RTA on the market for flavor and clouds. It is easy to set up, it doesn't leak, and it looks stunning on any style of vape mod.
If you want a powerful RTA that produces massive clouds, all of the other options on the above list are great. I like mesh coils personally, so, for me, I'd be looking at either the GeekVape Zeus X Mesh or the Wotofo Profile M.
But if you just want a straight-up RTA with an amazing deck and the ability to install whatever type of build you like, the Dovpo Blotto RTA is more or less unbeatable right now. And this is why it is our #1 recommended RTA tank for 2021.
RTA Tanks FAQs
Are RTA Tanks Good?
RTA tanks are brilliant for flavor and clouds. Being a rebuildable tank, meaning you install your own coils and wick, they're cheaper to run than standard sub-ohm tanks. You also get way better flavor. And unlike with an RDA, you get plenty of juice storage inside the tank as well. The only downside is that some RTA tanks can be tricky to set up properly.
What Are RTA Tanks?
RTA stands for rebuildable tank atomizer. An RTA is like a standard vape tank, in that it holds plenty of juice and is available in both MTL and sub-ohm styles. With an RTA, you do have to install your own coil and wick, however, so they're not exactly ideal for beginners. But they are great for flavor, clouds, and overall economy.
How To Use An RTA Tank?
To use an RTA tank, you need to first install a coil, either a premade Alien or Clapton, and then add your wick. Once you've trimmed down the wick, you add juice to the wick, screw on the tank and then fill the tank up with vape juice. You'll need cotton, pliers, and wire to set up an RTA properly.
What's The Best RTA Tank?
---
Drake Equation
Co-founder and Editor of VapeBeat. I make the words.