DaVinci MIQRO Release Date & Price: What You Need To Know
By Drake Equation • Updated: 12/10/18 • 6 min read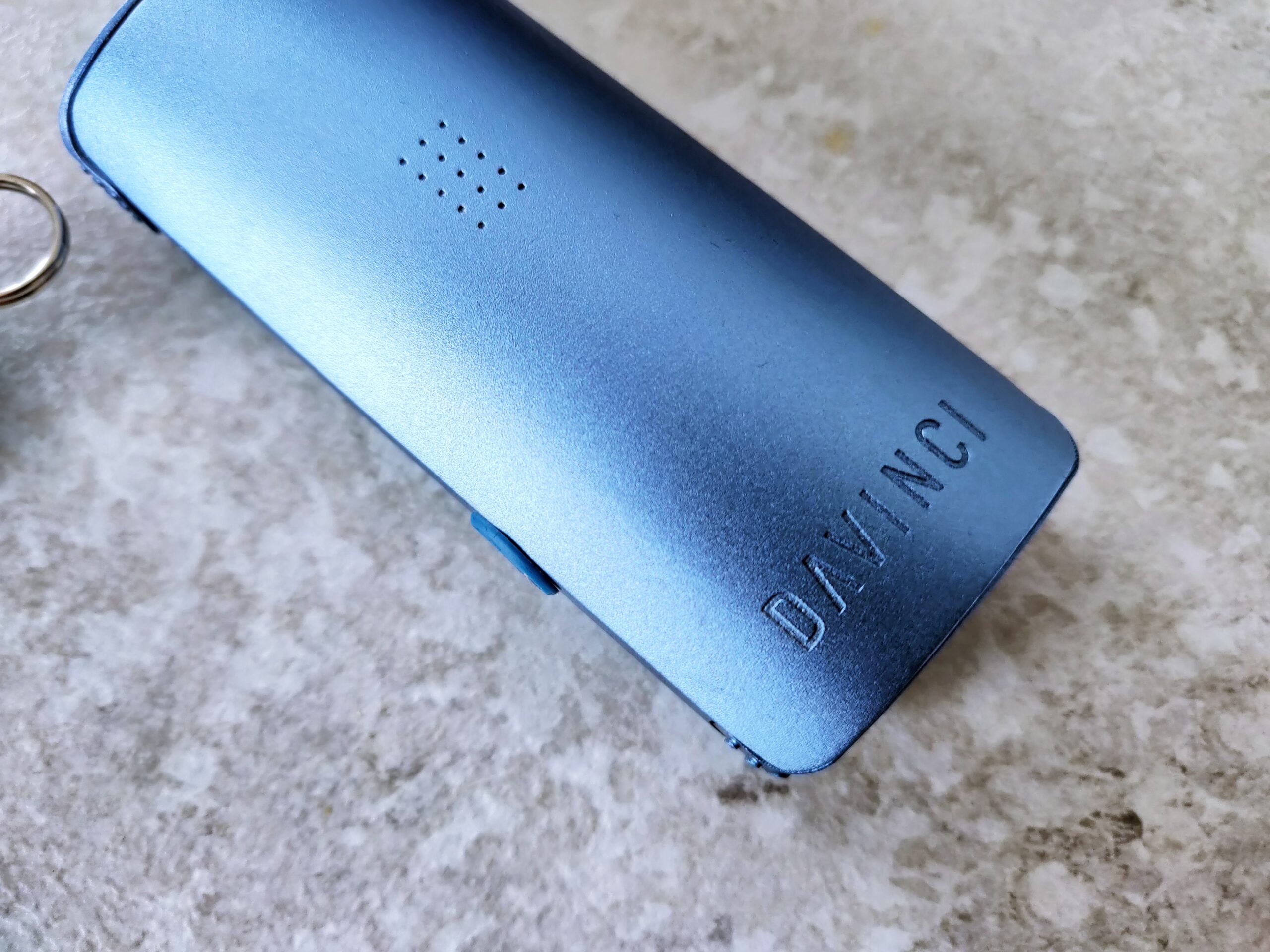 The DaVinci MIQRO is the latest vaporizer from DaVinci, and it is definitely something to get excited about, as it is easily one of the best ultra-portable vaporizers around right now
---
The DaVinci IQ for a lot of people was one of the best vaporizers around. The device was beautifully styled and it produced excellent, precise vapor.
Ideal for medical marijuana or dry herbs, the DaVinci IQ is a very close competitor to the PAX 3.
Both are packed with technology and both are excellent performers.
Both also made it onto our Best Ultra-Portable Weed Vaporizer Guide…
So when DaVinci called and said it was sending me a new, smaller vaporizer called the DaVinci MIQRO, I was super-excited for obvious reasons.
I mean, if you take everything that made the DaVinci IQ great and then shrank it down into a smaller, more portable vaporizer you would almost certainly be onto a winner.
Well, that's EXACTLY what DaVinci did. And the results, as you see in my DaVinci MIQRO Review, are very impressive indeed.
For my money, the DaVinci MIQRO is easily the best ultra-portable vaporizer around right now. It looks stunning and it vapes like a monster, with excellent, focused heating and great overall vapor production and flavor.
DaVinci MIQRO Release Date
The DaVinci MIQRO got its official release date on September 5th, so you can now pick one up via DaVinci (with a five-year warranty) for $199.99.
And that includes the following kit: USB Charging Cable, Accessory Kit, Extended Mouthpiece, MIQRO Glove, Grinder Coin, Carry Can XL, Extra 18350 Battery, and a Carrying Case
DaVinci MIQRO Specs & Features
Let's take a quick look at what makes the MIQRO tick. You have the following specifications at your disposal on all models:
Dimensions: 1.34″ W x 3.13″ H x 0.91″ D
Weight: 3.53 oz
Heat-up Time: (to 370° F)39 Sec
Battery: Rechargeable / Replaceable 18350 Battery
Charging Time: 1.5 – 2 Hours
Warranty: 5 Year
Beyond this, things like the MIQRO's zirconium ceramic vapor path and mouthpiece ensure that the vapor is delivered in its purest form. The flavor on this thing is incredible.
From the first draw to the last, you can taste every single note of what you're vaporizing. I didn't know how much difference the materials of the vapor path could actually make, but I am now very much converted.
I love the fact that you can remove the battery as well; its a 18350 cell that you can charge in a battery charger. This ensures faster charging and is generally a lot safer than using the USB port for charging.
It also means you buy a few spares and keep them on charge; that way, once one cell dies you can swap it for a fresh one and have zero downtime.
For me, this is a huge advantage over the PAX which doesn't feature a removable battery.
DaVinci MIQRO What I Liked
I liked pretty much everything about this vaporizer. The design is beautiful, it sits perfectly in the palm of your hand and is super ergonomic.
I like the stripped-down aesthetic of the mod too; it just looks premium and expensive. The build materials are robust too, so it can definitely handle some bumps and drops.
The best thing, however, is how it performs: the three smart path settings, which you can augment, allow for a very precise, tasty vape. I tend to start off low and work my way up towards maximum output as I get through the bowel.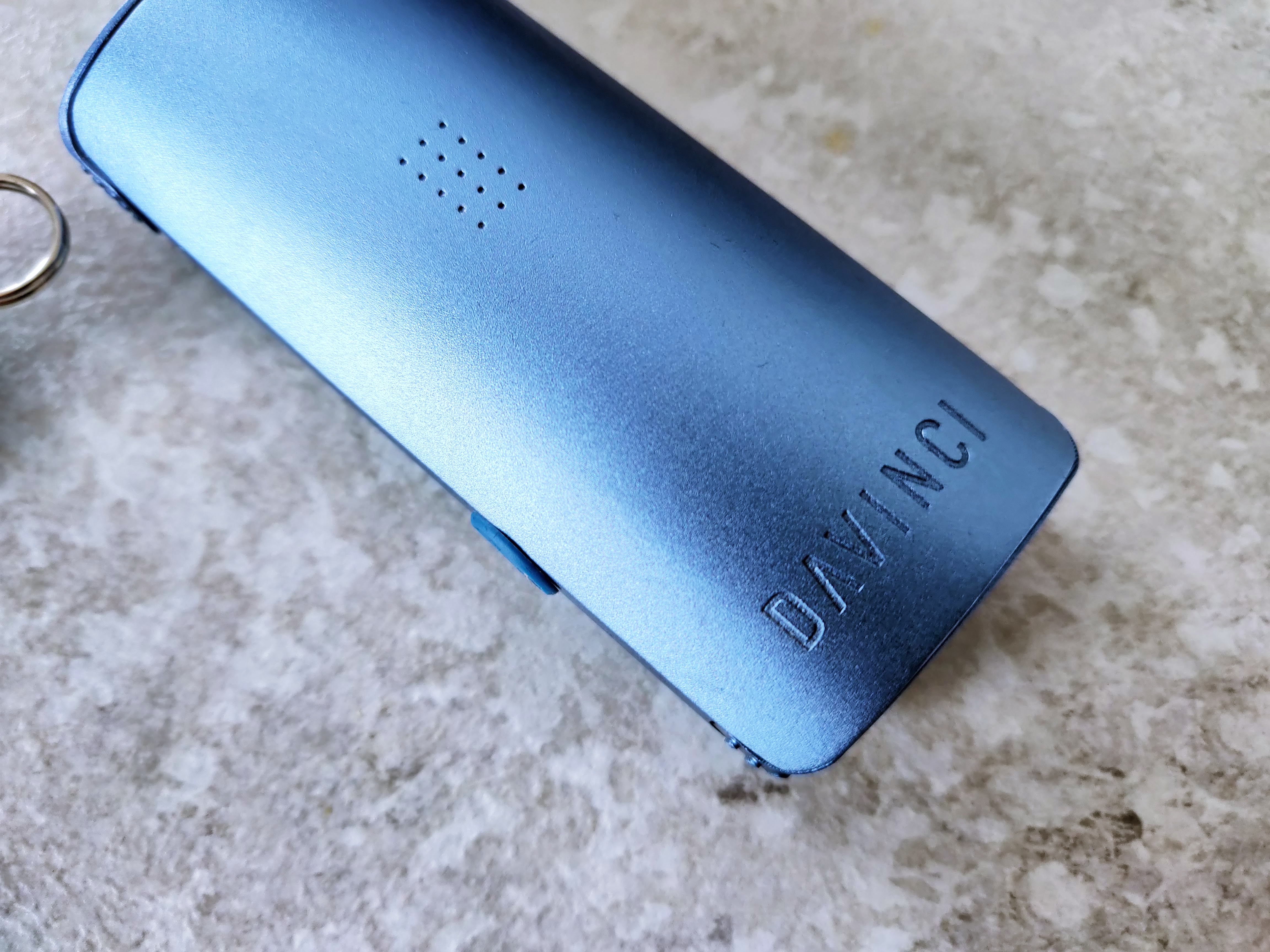 Pin
Switching between modes and temps is also really simple; just tap the volume rocker to move up or down. As I said: I tend to start on two or three and then move up to five towards the end of the bowl.
Heat-up times are quick too. Around 30-45 seconds and you're cooking, basically. It's not as quick as the PAX 3 or the DaVinci IQ, but they have bigger ovens, so this is to be expected.
For its size, the MIQRO is very hard to beat. DaVinci has packed in a lot of technology inside this vaporizer, and it really does show when you use it.
The flavor, the vapor production, the control you have over the settings – everything is 100% on point.
DaVinci MIQRO vs PAX 2 – Is It Legit Better?
The only potential curveball you might encounter when thinking about picking up the DaVinci MIQRO is the prospect of the PAX 2, which now retails for a lot less than before.
You can pick up the PAX 2 for $149.99, a really great price for a seriously good vaporizer. Both of these devices are good, but I do think the MIQRO has it beat in a few places.
The Size – The MIQRO is a lot smaller, and it is just as potent
The Battery – You can remove the MIQRO's battery, and this is not possible on the PAX 2.
Oven Tweaks – You can augment the size of the oven on the MIQRO, so if you don't want a full load, you can reduce it by 50%. You can't do this on the PAX.
My advice? If you're on the fence about getting one of these devices, I get it – they're expensive!
But think of it this way: it's an investment, you get a five-year warranty, and you'll never have to smoke/burn weed or dry herbs ever again.
And these devices aren't like vape mods, they don't break easily.
They're designed to work and last for years. My IQ is still performing as well as it did the first time I unboxed it, and the MIQRO will be no different.
If you're serious about vaporizing your cannabis or dry herbs, and you want to be able to do it in a discreet, portable manner, the DaVinci MIQRO is just about the best option in town right now.
---
Best Place To Buy DaVinci MIQRO 
DaVinci | $199.99 Explorer Edition (Includes 5 Year Warranty)
Drake Equation
Co-founder and Editor of VapeBeat. I make the words.