Davinci IQ2 Battery Guide: What It Uses & How It Works
By Drake Equation • Updated: 10/19/21 • 4 min read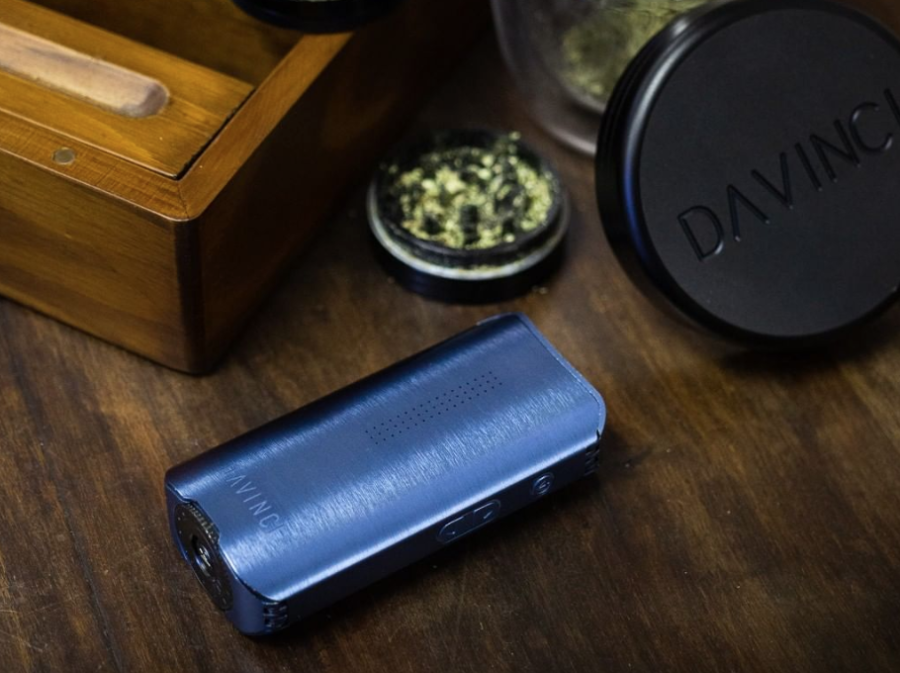 The Davinci IQ2 is one of the best portable vaporizers on the market. Here's everything you need to know about the Davinci IQ2's battery, including the type it uses and how to charge them correctly…
---
One of the Davinci IQ2's main USPs as a portable weed vape is that it runs on removable and rechargeable batteries. With a vaporizer like the PAX 3, you're limited to its internal battery. And when that battery is dead, your session is over until the PAX 3 has recharged.
With the Davinci IQ2, this is not a problem. If you have a spare, fully charged battery laying around, you can simply swap the batteries around and pick up where you left off. This is one of the reasons why I constantly promote the Davinci IQ2 – this feature is just so useful.
What Batteries Does The Davinci IQ2 Run?
The Davinci IQ2 runs on a single 18650 battery. These are the same types of batteries that most traditional vape mods run on. 18650 batteries are widely available online and are, providing you look after them and use them correctly, safe to use.
Davinci does include a single 18650 battery with its vaporizers, including the Davinci IQ2. This is yet another reason to buy a Davinci IQ2. Most weed vape brands, and vape brands in general, DO NOT include batteries with their products. They'd rather you buy one separately.
The battery that Davinci ships with the IQ2, IQ, and the IQC is a 18350 replaceable battery with a 900 mAh capacity. This battery will charge up fully inside 60 to 120 minutes, depending on your charger, and will last anywhere from 30 to 60 minutes inside the Davinci IQ2, although this will depend on your heat settings.
If you want or need a spare battery, you can buy them directly from Davinci – they cost $12.95 and are designed and rated for use inside Davinci's IQ2, IQ, and IQC vaporizers. For this reason, they're the safest and best quality batteries to use for the Davinci IQ2 and Davinci's other weed vapes.
How To Charge Davinci IQ2 Battery
If you have the Davinci IQ2, you might be wondering how to charge it properly? The Davinci IQ2 includes a microUSB port, and you can use this to charge the vaporizer, this is what I do most of the time. But if you're running multiple 18650 batteries, you might want to invest in a dedicated, external 18650 battery charger.
We recommend the 18650 battery charger listed below. I've had one of these for nearly 8 years now and it still works flawlessly. I use it daily to keep all my 18650 batteries charged up. It is cheap, packed with safety features, and works seamlessly. It is also considered safer than using a USB to charge up 18650 batteries.
The Ultimate Battery Charger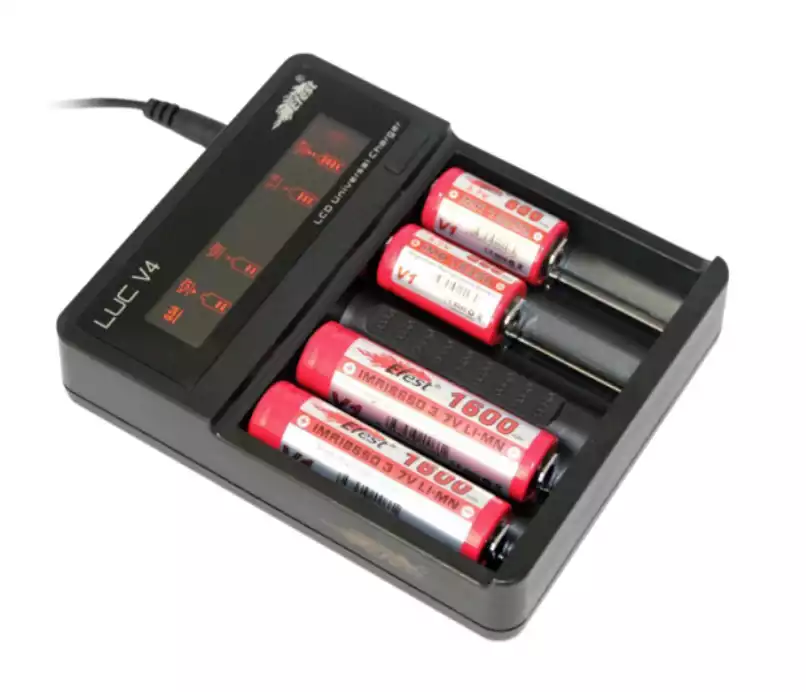 Efest LUC V4 Charger
This charger is capable of charging most vape battery styles: 3.7V Li-ion/ LiMn, as well as 10440, 14500, 14650, 18500, 17670, 18650, 18700, 26500, 26650, etc. Automatically stops charging when batteries have reached full capacity. It's cheap and it gets the job done.
Buy Now
---
Davinci IQ2 Battery Life
The Davinci IQ2's battery life is one of its strongest features. With continuous usage, so literally hitting it every second or two, at the highest possible setting, you could run down the battery inside 30 minutes. But this isn't a practical example; no one uses a weed vape like this.
How you actually use the Davinci IQ2 is as follows: you power it on, wait for it to heat up, and then take a few drags on it. You then switch it off. Rinse and repeat over a few hours. In this context of usage, the Davinci IQ2 battery will last for hours on end – easily across a couple of sessions.
With my personal usage, I'll use it intermittently on a Friday night and, sometimes a Saturday, and I usually only charge it once every week or so. The reason for this is that I'm not actually using it all that much, and when I've finished using it I switch it off, thus saving battery life.
All in, across an entire Friday night session, I probably do about 10-15 minutes of actual usage. The rest of the time, the Davinci IQ2 is switched off. This is my typical usage and I only ever charge the device every other week. In this respect, the Davinci IQ2's battery life is flawless – it wipes the floor with the PAX 3 and the Firefly 2.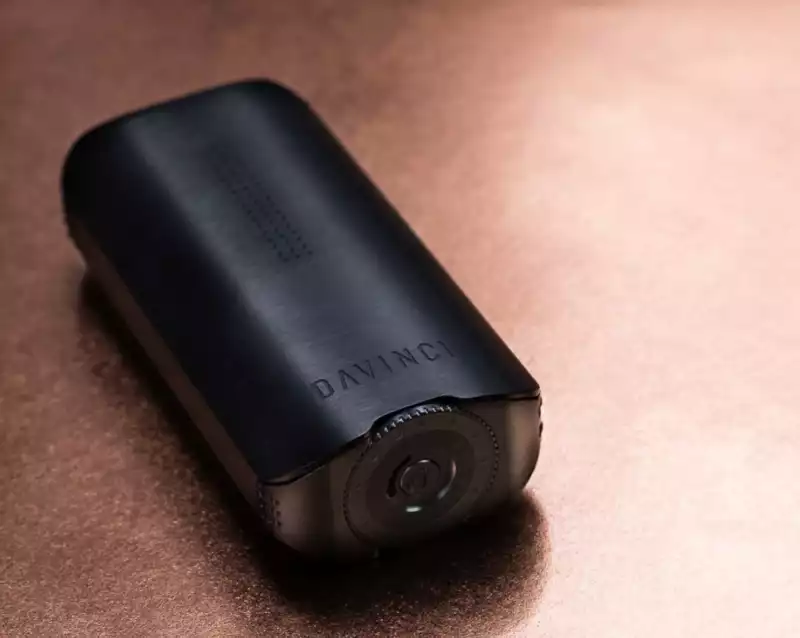 Davinci IQ 2
The Davinci IQ is a killer vaporizer. But its successor, the Davinci IQ 2, is a vastly superior weed vaporizer. The design remains largely unchanged, it still looks amazing, finished in brushed aluminum, but it now features an adjustable airflow, located on the bottom of the device, faster heat-up times, and 30% more performance. For me, the IQ 2 is 2020's #1 portable vaporizer. Bar none.
Pros:
Adjustable Airflow System

Four Power Modes For Easy Use

Large Chamber

Simple To Operate, Robust Design

Runs Removable 18650 Battery

Excellent, Smooth Vapor Production
BUY IT NOW
READ THE REVIEW
---
And this is just one of the reasons why the Davinci IQ2 is the ONLY vaporizer I have used consistently inside the last 12 months. Nothing else at this price point comes even remotely close to how good the IQ2 is with respect to daily usage and simplicity.
Drake Equation
Co-founder and Editor of VapeBeat. I make the words.