Forget Black Friday, We Got Bulk E Juice Deals 24/7, 365!
By Drake Equation • Updated: 11/02/19 • 5 min read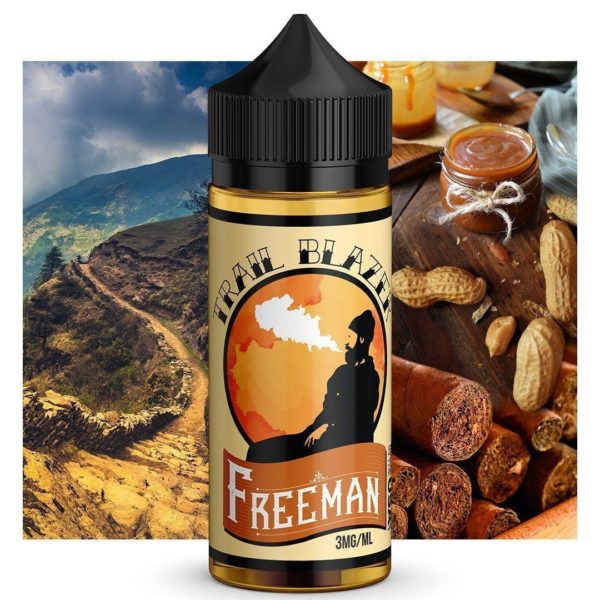 If you're looking to buy your E Juice in bulk, we got your covered – from 500ml up to 2400ml. You can order however much you like. And the more you order the more you save…
---
If you vape as much as I do, you're totally better off buying your E Juice in bulk. Why? A couple of reasons, really: 1) you'll never run out of your favorite E Juice again, 2) when you buy in bulk you save money, so the more you get the more you save. And both are very good things.
This is why we decided to make bulk vape juice ordering one of the main cornerstones of the VapeBeat E Juice Store. The main focus has always been quality. That's why we have over 1000+ five star reviews. And all of our vape juice is USA-made and 100% diacetyl-free.
But we kept getting requests for bulk E Juice offers, so, we decided to listen, and we now offer a HUGE range of Bulk E Juice order deals, which you can see below:
Best Bulk E Juice Deals – 240ml to 2400ml E-Liquid Deals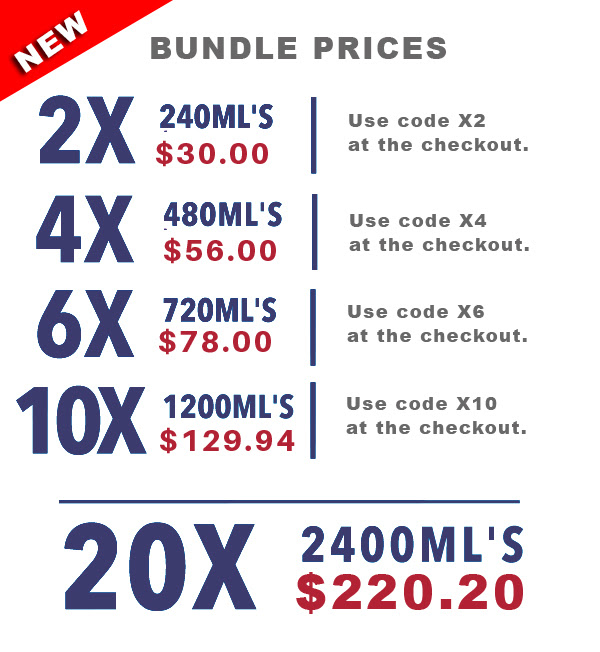 Pin
[maxbutton id="5″]
And here are the codes (apply them once you've selected your E Juice via the VapeBeat Store)
Use code 𝟮𝗫 for 240ml at $30.00
Use code 𝟰𝗫 for 480ml at $56.00
Use code 𝟲𝗫 for 700ml at $78.00
Use code 𝟭𝟬𝗫 for 1200ml at $129.94
Use code 𝟮𝟬𝗫 for 2400ml at $220.20
Why You'd Buy Bulk E Juice? 
Pretty simple, really: with vape bans and flavor bans happening all over the US, it's important that you protect yourself and stock up. You could wake up one day to find that the state you live in has suddenly banned flavored E Juice.
If you buy E Juice in bulk, then you have yourself a nice cache of vape juice to fall back on in the event something bad happens. This is the #1 reason why we decided to start offering our vape juice in bulk – so that our customers could stock up in the event of a nation-wide flavor ban.
Bulk E Juice is a quick and inexpensive way to stock-pile a ton of vape juice – up to 2400ml at a time – so that you've always got loads of E Juice laying around just in case Trump's flavor ban actually comes into effect.
Bulk E Juice Benefits
It's Cheaper; You'll Save Tons of Money, As We Add Bulk Discounts
You Can Try More Flavors; We Retail Loads of Tasty Vape Juices, So Buying In Bulk Means You Can Try More
You Can Wait Out Flavor Bans (Up To Four Months) With Bulk E Juice Purchasing
Love One of Our Flavors? Get It In Bulk, So You'll Have Enough To Last You Six Months At A Time
Protects You From Any Draconian Legislation.  
The Most Popular Vape Juice In Our Store
Benefits of Buying Your E Juice In Bulk

Pin
[maxbutton id="5″]
The #1 benefit of buying your E Juice in bulk is that you'll simply have loads of it, and this means you won't have to worry about buying any more for a good long while. Once you have a few flavors you like, you can simply buy them in bulk and you're set for months to come.
I'm 100% addicted to TrailBlazer. I get through about 100ml a week, so I always make sure I have plenty of bottles knocking around. Plenty of our users feel the same, which is why we decided to introduce this offer. Most of the places we usually shop DO NOT do bulk order deals, so we decided we'd fill that void.
Why People Love Our E Juice
Mostly it's down to flavor: our vape juice is made from the best ingredients and the flavors are all tuned for maximum enjoyment. We also price our E Juice super-low, considering its 100% US-made and totally diacetyl-free. We also do A LOT of tobacco-oriented flavors too, and RY4s, which are super popular. TrailBlazer is one of the finest RY4 e juices on market right now with over 100+ Five Star reviews.

Pin
So, you're getting value for money AND epic flavor at great prices. This, along with our commitment to price, is what separates our vape juice from others. And because we're actual vapers ourselves, it is the stuff we use all the time – whether testing out new tanks or for personal usage. But the main reason its in our store is quality; the quality is top-notch, and when you combine that with excellent pricing, everybody's happy.
Here are those bulk E Juice discount codes again:
Drake Equation
Drake is the founder and editor of VapeBeat. He started the blog WAY back in 2015 when, upon quitting smoking, he struggled to find any useful information about vaping online. With a background in journalism and a newfound hobby on his hands, he set about creating VapeBeat – a blog all about making vaping simple to understand for new users.