Best Place To Buy "High Quality" E Juice Online In 2020 (UPDATED)
By Nick Jennings • Updated: 03/25/19 • 3 min read
If you're new to vaping and are looking for a good, reliable place to buy high-quality E Juice online, these are our picks for 2019. All the retailers listed here have been vetted and tested by our team of reviewers, meaning you can shop with confidence…
---
If you're new to vaping and are looking for the best places to buy E Juice, we're here to help.
Over the past 7 years, we've sampled thousands of E Juice lines from a myriad of retailers – both brick and mortar stores.
The best of which are included in an easy to access table below, which details why we like each retailer, as well as links out to their respective E Juice sections.
---
Why Quality Matters When It Comes To E Juice
Simple: you're breathing this stuff in, so you want to make sure it is as legit as possible.
That means FDA-approved labs, food-grade (or better) ingredients, and that it is being produced by a reputable company that ACTUALLY cares about their customers.
You can buy cheap E Juice pretty much anywhere, but that doesn't mean you should.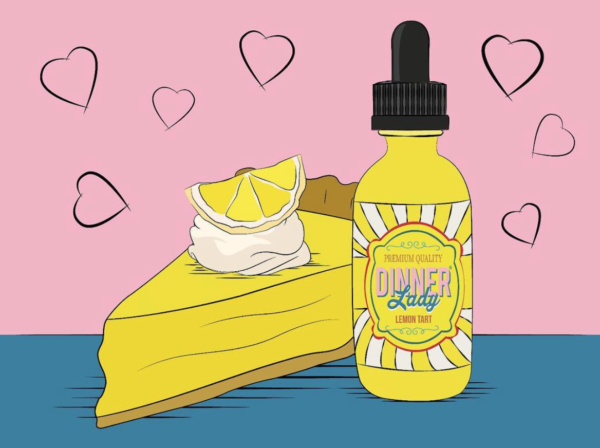 Back in the darker days of vaping, a lot of juice was made in China, on the cheap, and the quality and ingredients sucked.
Yes, it was cheap but the overall quality of the E Juice, as well as its constituent components, left a lot to be desired.
Basically, you should treat E Juice like you do any other chemical you put in your body: make sure it's off the highest grade possible and do not use anything from a company that looks and appears dodgy.
How To Pick Flavors?
A lot of E Juices have weird names, and this makes it hard for new vapers to pick new flavors.
If you're brand new, you're probably thinking in terms of generic flavors – things like Strawberry, Blackcurrant, etc.
But there is SO MUCH MORE choice out there for you; whatever you can think of, flavor-wise, you can probably find it somewhere.
Don't Write Off Tobacco Flavored E Juice Either!
Tobacco isn't normally what you'd associate with an all-day vape flavor. Most vapers like fruity, sweet stuff. But there is a huge amount of excellent tobacco flavored E Juices on the market.
Ever heard of RY4? No? Well, you need to check it out – it's basically a sweet combination of tobacco, caramel, and vanilla.
It's delicate, sweet, and incredibly moreish.
I avoided tobacco flavored E Juice for YEARS until I discovered the magical world of RY4 E Juices.
High VG or Low PG – What's The Difference?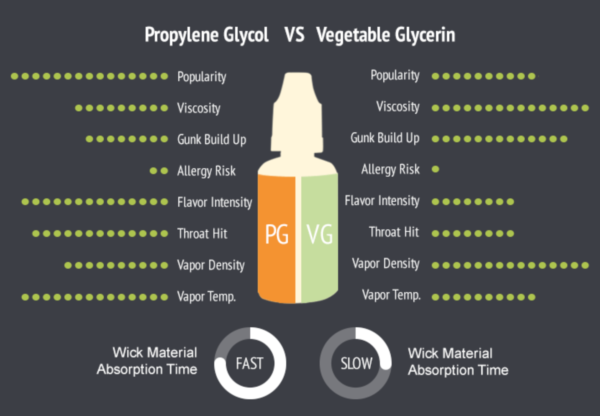 This aspect of E Juice trips up a lot of new vapers, but the way it works is really simple:
VG – High-VG juices are smooth
PG – High-PG juices are harsher and have more of a throat-hit
If you're using a powerful sub-ohm tank like a traditional vape tank or an RDA or RTA, you'll want a high-VG E Juice (80/20, 70/30).
If you're using a less powerful, MTL tank like a Kayfun or the Innokin ZENITH, you'll want higher PG E Juice, as it is more suited to the throaty-hit you get from MTL tanks.
I use 80/20 E Juice on my vape tanks and rebuildable tanks and 50/50 or Nic Salts E Juice in my MTL tanks and pod mods.
Nick Jennings
Reviews & Tutorials Guy. If You Can Build It & Vape It, I'm Your Man!