The Wotofo COG MTL RTA was set to be the biggest thing in MTL vaping this year. With a unique cog styled airflow setup, it promised to be precise, configurable, and an all perfect MTL RTA. Instead, what we got, was none of those things.
---
Wotofo COG RTA Verdict – 67%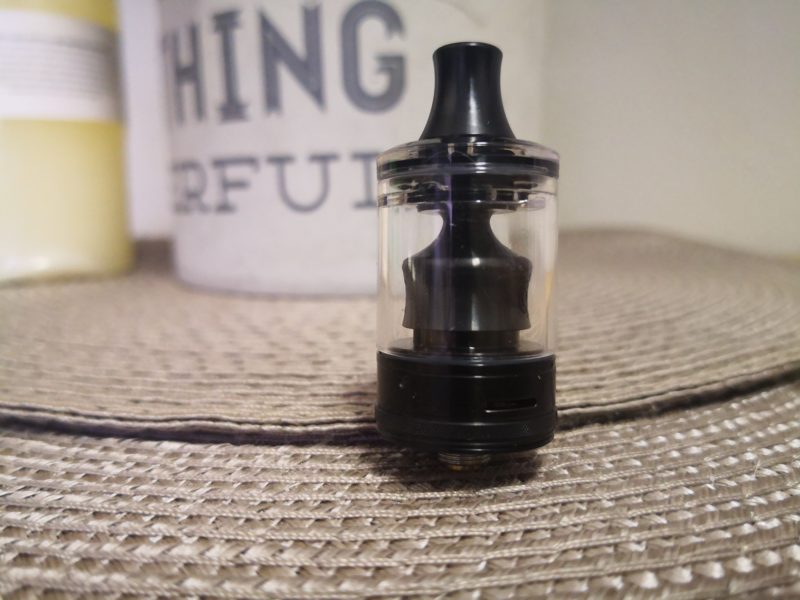 Wotofo COG RTA Pros:
Clean, classy looks
Easy to build on and wick
Top tier flavor
Wotofor COG RTA Cons:
Airflow is not nearly as tight as we would have liked for an MTL RTA
Airflow control does so little, they could have left it out
Juice seeps from the tank and deck section
No knurling on top cap makes it difficult to remove
TL;DR – Wotofo pairing with the king of MTL himself, Matt from Suck My Mod sounded like a dream come true for MTL vapers. Here's a reasonably respected Chinese company working on an MTL RDA with one of the best MTL resources on Youtube. It was bound to be a success, but sadly, there are too many issues to give the Cog a pass. If you want a proper good MTL RTA, you're 100% better off with one of these instead.
Where To Buy One? Wotofo – $39.95 
---
Design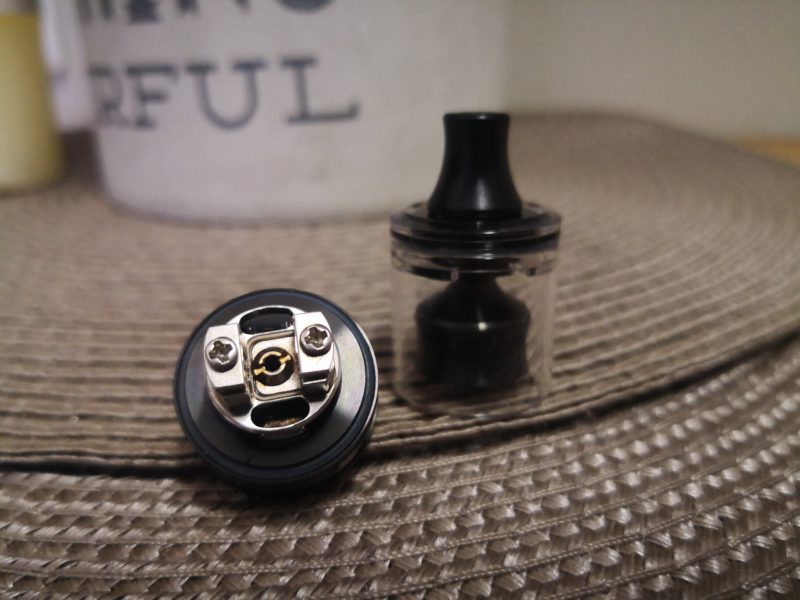 The Wotofo COG is constructed primarily from PCTG with only the deck section made from Stainless Steel. It's a sleek-looking tank and I love the mostly see-through design. This concept is carried over to the top cap, where Wotofo and SMM branding is visible and the bottom of the tank where the intricate cog system resides.
The top cap is a thin piece of PCTG, but with no knurling, it can be a pain to remove. The drip tip, a comfortable plastic piece, likes to latch onto the chimney to make removing the cap even more of a pain. Wotofo states that the PCTG tank is crack resistant and after running a couple of citrus and acidic juices through it, I can confirm that it's safe to use with tank crackers. They do however state that it should never be rinsed with hot water, so take note of that.
The deck section is your typical clamp styled single-coil affair, with spring-loaded posts to assist building. Airflow comes from straight under the coil as you would expect from an MTL tank. The wick slots appear to be cups, but instead, the Cog makes use of a catch lip with an opening below that where your wick sits and collects the juice.
Airflow is controlled (and I mean control in the lightest of terms) by a clicky AFC ring at the base with 5 levels of adjustment, 0.8mm, 1.00mm, 1.2mm, 1.4mm, and 1.6mm.
Performance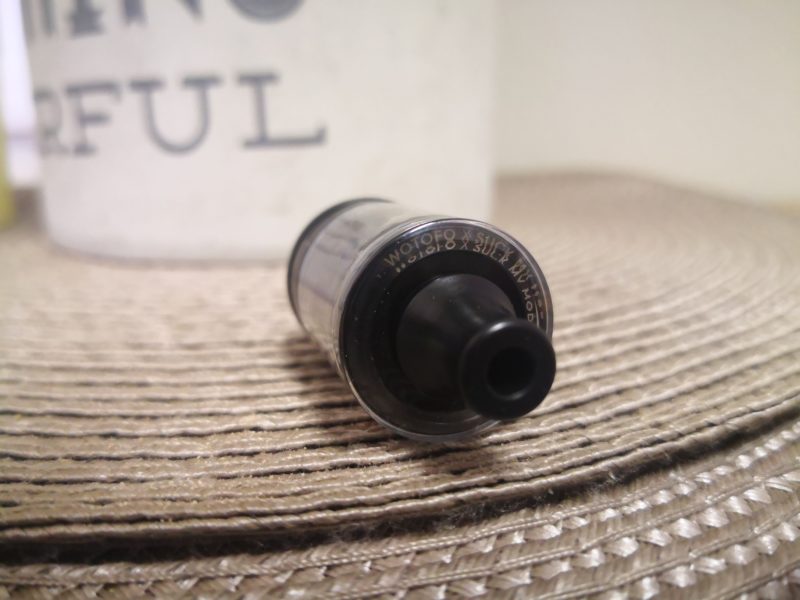 Let's get the biggest gripe out of the way first. The airflow, the one thing Wotofo makes such a deal about and that's so unique and innovative, does not work. At all. The difference between 1.6mm and 0.8mm is so insignificant, Wotofo could have made the Cog fixed airflow and no one would have noticed. What's more, at the tightest, it's barely a loose MTL draw. Way too loose for my liking and can easily be a restrictive lung hit.
Secondly, the weeping from the tank and deck section, infuriating. The PCTG tank press fits onto the deck and the o-ring doesn't do a well enough job of keeping the juice inside. You're often left with a hand full of juice. A thicker o-ring doesn't cut it either, because the tank doesn't seat properly then. Real bummer.
Then there's the top cap, the smallest of issues, but still slightly annoying. It's a slippery thin piece of PCGT and can be difficult to grab onto, especially with a hand full of juice.
With that out the way, let's get to the good stuff. Wotofo includes two prebuilt coils and a bag of cotton with the COG. While the regular round wire coil was what you would expect, the included fused Clapton blew me away in this tank. Flavorful, warm vapor and a satisfying crackle when firing. The COG provides an insane amount of flavor with the right coil and building on that deck just almost makes you forget about the silly airflow. I've always struggled to get a decent RTA build for nicotine salts, but a 2mm round wire coil is superb in here.
The gear mechanism may not do much other than a click when spinning it around, but the airflow is buttery smooth in here. The dual-sided intakes make for a uniform, whisper-quiet draw and it makes me wish so damn hard I could get a tighter pull off the COG. If you like a loose draw though, the COG is one of the smoothest out there.
Specs:
Juice Capacity: 3ml (2ml TPD)
Materials: PCTG and Stainless steel
22mm wide, 50.6mm tall
Wotofo COG MTL RTA Review Conclusion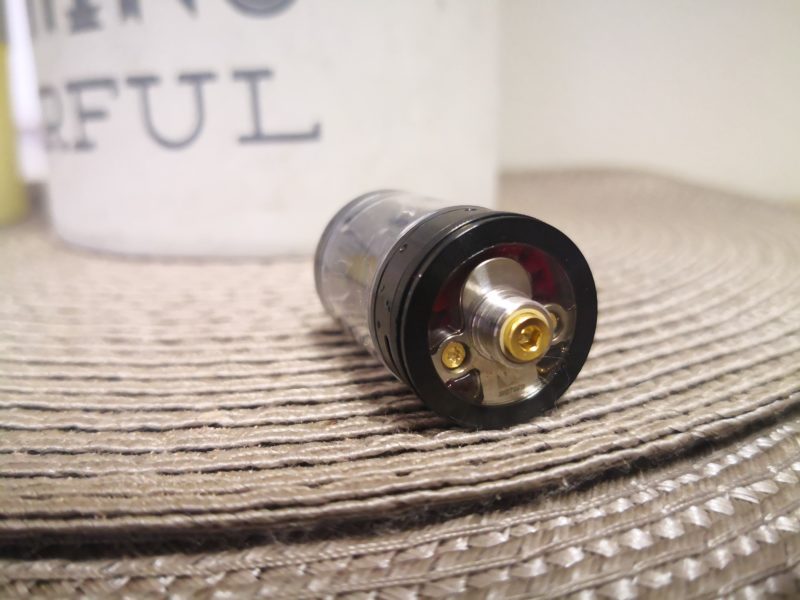 Giving the Wotofo COG MTL RTA a final verdict is not as easy as I was hoping for. When it was announced, I looked forward to an innovative tank, that performed where they promised; A unique cog styled airflow system that puts the air where you need it. Instead, what we got was a system that just gave whatever the hell airflow it wants to your coil, take it or leave it.
And this is pretty devastating, as the COG had the potential to be the best MTL RTA out of China in a long time. The weeping was another deadly blow.
The COG tries to make up for these flaws in the flavor and building department, but that doesn't cut it. Sure, if you prefer a loose draw, this will undoubtedly appeal to you. If Wotofo somehow comes out with a gadget to fix the airflow, I'll be over this thing. Until then, there are better true MTL tanks on the market like this one (which is my current #1 favorite right now).
Where To Buy One? Wotofo – $39.95 
Red
Internationally published journalist and reviewer, unofficially certified vape connoisseur. MTL, DTL, RDTL, Red takes it any which way