iPV V3 Mini Review: Auto-Squonk (In A Pod Vape)…
By Drake Equation • Updated: 02/21/20 • 5 min read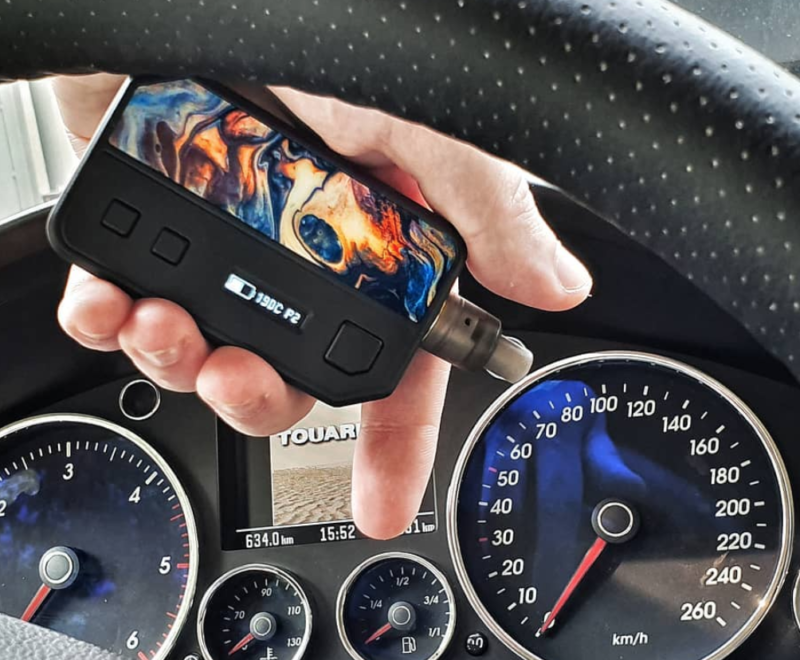 I've been tinkering around with this awesome new pod vape all week and the damn thing has impressed me no-end! It's called the iPV V3 Mini Auto-Squonk pod and it runs on the immensely powerful YiHi SX635J Chipset.
Keep in mind that the YiHi SX635J Chipset is usually found in $200+ vape mods. With the iPV V3 Mini, you're getting inside an AIO/pod vape – and for less than 40 bucks! Not only that, but this thing can also auto-squonk as well (more on that below)…
Design
The iPV V3 Mini is designed to be used as a pod mod – just one with WAY more functionality than what we're commonly used to. It's an AIO/pod hybrid, I think. Everything is self-contained but you can remove the tank, so it's not technically an AIO (but it still kind of is). Either way, it looks and feels totally badass.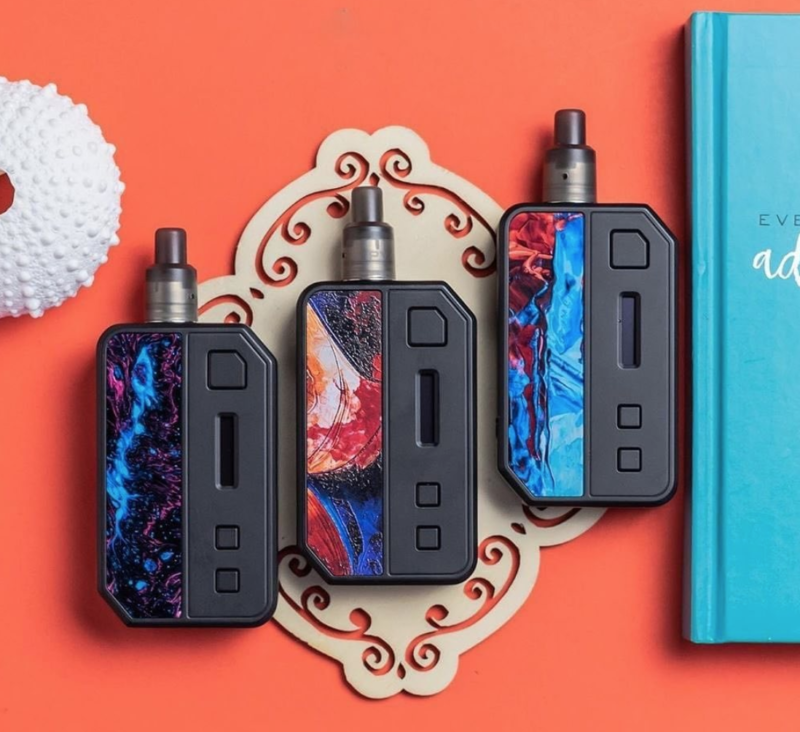 Pin
The outer chassis is made from zinc-alloy and the iPV V3 Mini is available in a range of color options (including resin). It fits perfectly in the palm of your hand and, to my eyes, it looks like it should cost around double the asking price – it looks and feels extremely premium.
iPV V3 Mini Specs & Features
Pioneer4You iPV Elf ADA Replacement Pods
iPV ELF ADA Coil Series
0.3ohm DTL Squonk Pod
1.0ohm MTL Squonk Pod
Plug 'n' Play Connection
Automatic Squonking Capability
iPV V3 Mini Technical Specifications
YiHi SX635J Chipset
Integrated 1400mAh Rechargeable Battery
Two Adjustable Wattage Modes: P1 & P2
Wattage Output Range – P1: 1-15W
Wattage Output Range – P2: 2-30W
Voltage Output Range: 3.2-4.2V
TC Mode
Zinc-Alloy Chassis Construction
3.5mL E-Liquid Capacity
E-Liquid Container Separated from Heating Core
YiHi Original ADA Atomizer Core
Intelligent Anti-Burn Protection System
Automatic Intelligent E-Liquid Channel Control System
YiHi ESS Driver Tech
MicroUSB Port
How The iPV V3 Mini Works
The iPV V3 Mini is designed to be simple to use, even though it sounds quite complicated. In practice, it's not hard to use at all and the reason for this is simple – the iPV V3 Mini does all the hard work for you.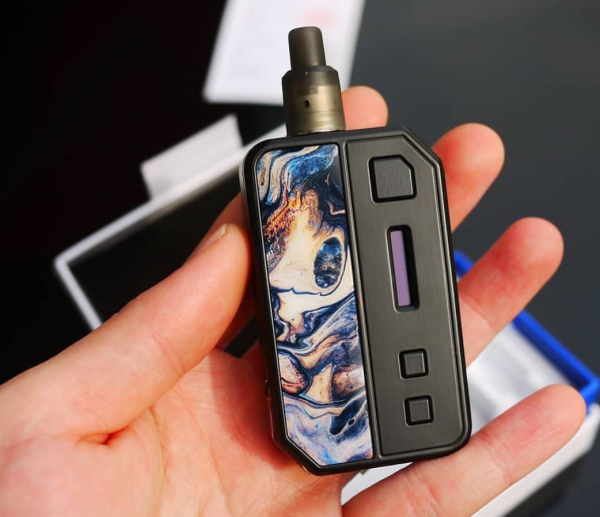 Pin
You just have to set it up, and to do that, just follow the instructions that come with the device. Essentially, you'll want to fill up the squonk bottle, insert it into the device, attach the tank, and turn it on. From here, the auto-squonking can begin…
OK, so what is auto-squonking? As the name suggests, you don't have to do anything. Once you've set up the device and filled the squonk bottle, the iPV V3 Mini will sense when its wick is dry and it will auto-squonk juice up from the bottle into the tank whenever you hit the fire button, ensuring perfectly saturated wicks every time.
And it works flawlessly too, thanks to YiHi's immensely capable chipset. The draw is a tight-direct-to-lung hit, it's like a mix of MTL and DTL. I quite like it and the flavor this thing kicks out is immense. And so too are the clouds. In fact, I'd go as far as saying this is one of the most innovative pod systems I have ever used.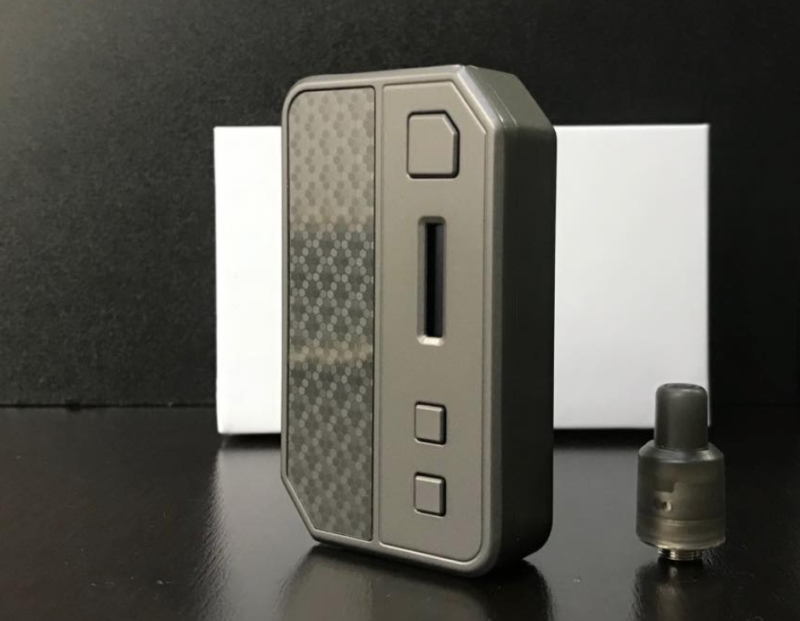 Pin
Currently, there are two coil options available:
0.3-ohm nickel-manganese Elf ADA – lower nicotine strengths and restricted DL vaping (included)
1.0-ohm stainless steel Elf ADA – for higher strength nicotine salts and MTL vaping (sold separately)
Both are decent, but because I prefer MTL vaping, I tend to use the 1.0 Elf ADA coils more often. Annoyingly, these DO NOT come with the kit though, so you have to buy them separately. As for power, you have a range of options from 12 to 25W depending on what coil you're using.
The device is all about temp control vaping, so once the coil is installed, you don't really need to do anything once you've made your initial adjustments. The iPV V3 Mini takes care of everything else. And when it comes to battery life, this thing will last days at a time thanks to its internal 1400mAh battery.
Vaping Modes
The iPV V3 Mini has a few vaping modes: 1) P1, 2) P2, and 3) TC Mode. P1 is designed for use with the 1.0ohm coil and P2 is designed for use with the 0.3ohm coil. You don't need to worry too much about power settings, as the iPV V3 Mini pretty much knows what it is doing in this regard.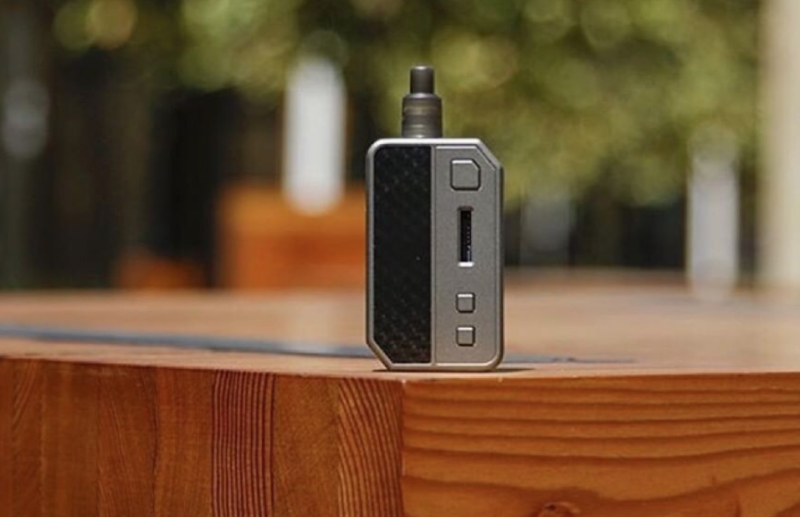 Pin
You can adjust things to your liking, of course, but it's not 100% necessary. You move between the modes by clicking the fire button and using the power keys to switch between settings and make adjustments. Again, it's all very simple and intuitive.
Is The iPV V3 Mini Worth It?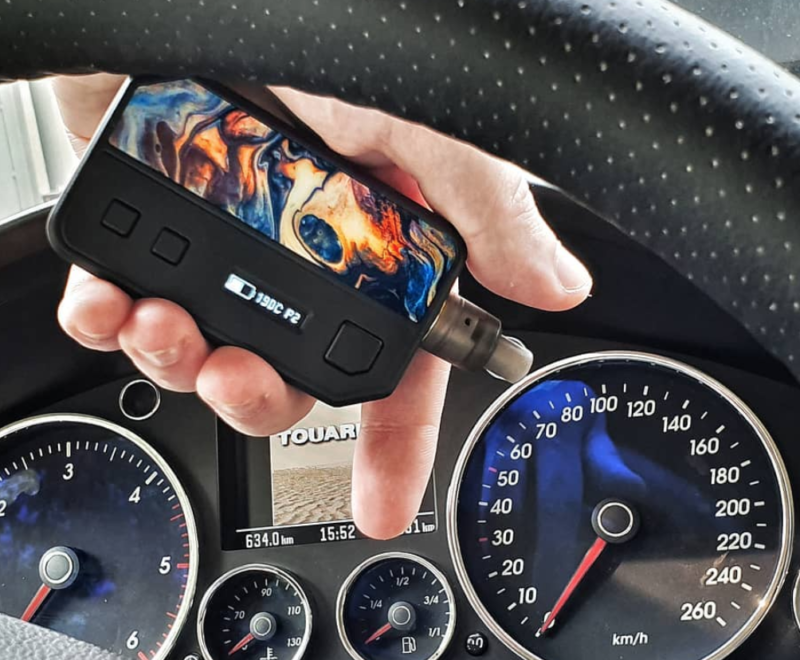 Pin
I am beyond impressed by this vape. I've always been a fan of iPV's gear but the iPV V3 Mini is something else entirely! I think it has the potential to completely re-invent the pod system as we know it. And while that might sound a bit sensational, you'll know exactly what I mean when you unbox it and use it!
The iPV V3 Mini retails for $49.95 – down from $70 (and that includes FREE shipping).
Drake Equation
Drake is the founder and editor of VapeBeat. He started the blog WAY back in 2015 when, upon quitting smoking, he struggled to find any useful information about vaping online. With a background in journalism and a newfound hobby on his hands, he set about creating VapeBeat – a blog all about making vaping simple to understand for new users.