Elf Bar RF350 Review: This Will Kill Your Smoking Habit
By Red • Updated: 06/27/22 • 4 min read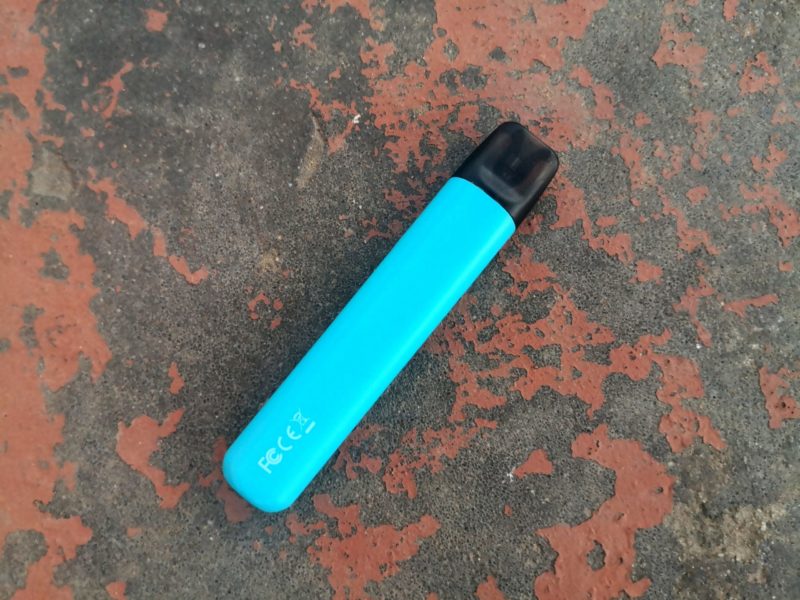 Small, affordable, and easy to use, make the Elf Bar RF350 the perfect device for the beginner vaper looking to quit cigarettes or tobacco in general. It offers very little in innovation, but its sheer simplicity of it makes it a winner in our books
---
Elf Bar RF350 Verdict – 89%
Elf Bar RF350 Pros:
Dead simple to use
Small and light
Decent Flavour
Cheap as chip
CONS
Less than ideal coil life
Only 350mAh battery
Build quality isn't the greatest
The Elf Bar RF350 aims to take a seat in a segment that isn't quite as populated as it should be. It is a simple device, like pre-filled disposable vapes, but it has all the benefits of a refillable pod.
There are no buttons, adjustments or fancy metal parts and trim. It is, simply put, a device to start you on your tobacco-free journey.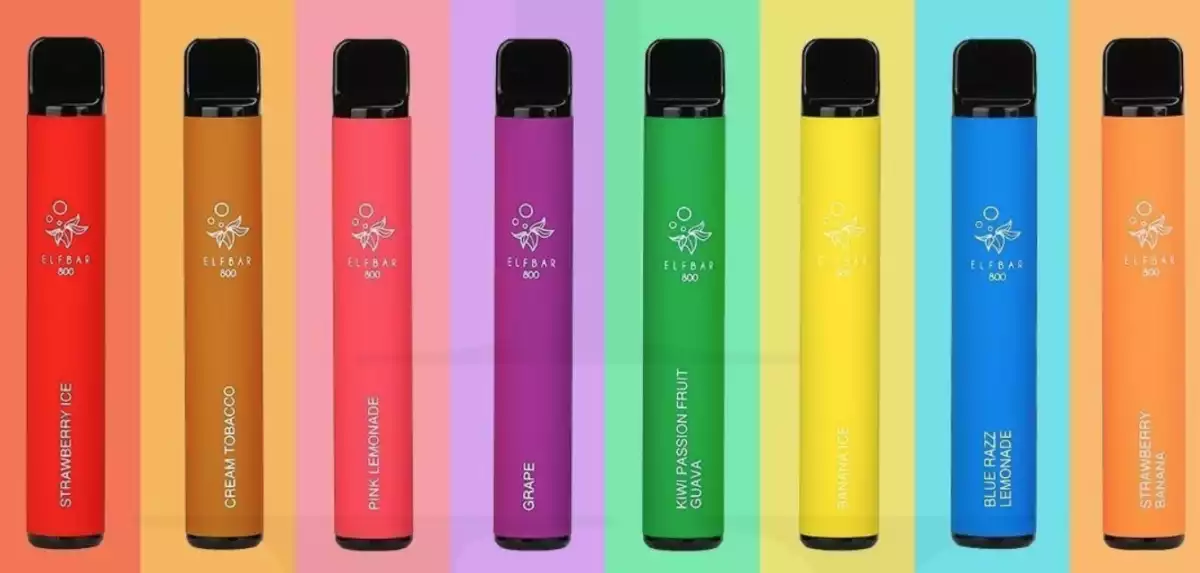 Elf Bar 20mg Disposable
Simple to use and available in over 20 amazing flavors, Elf Bar is the UK's #1 disposable vape brand. And with good reason too! you get 600 puffs per unit, some of the best flavor on the market, and MTL draw is just like smoking. As disposables go, this one is damn-near perfect.
Pros:
Amazing Flavors, Loads of Choice

600+ Puffs

Inexpensive To Buy

Simple To Use

High Nicotine Strength (20MG)
GET IT TODAY
---
Design
The RF350 really is so simple, that it's a struggle trying to fill the contents of this article. About the wildest it gets is the eight various colours on the polycarbonate and ABS plastic device.
The colours vary from your normal black units to light blue with the pods all being a dark tinted affair.
There are two fairly small airflow holes underneath the pod, a white LED indicator right at the bottom that does not show your battery level, and then your USB-C charge port right at the bottom.
The lack of buttons obviously mean that the RF350 is draw activated only.
The mouth piece is slanted to one side, although I'm unsure what the function of this is. Using it either way around makes no difference in flavour or how comfortable it is (very).
The device, due to its ABS and polycarbonate build is insanely light and one of the smallest in this segment. This makes it perfect to pocket without feeling weighed down. It's so light in fact, that I often panic because I thought I forgot to grab it before leaving the house.
As simple as the Elf Bar RF350 is, that's exactly what is needed for users wanting to end their tobacco habit. Nothing fancy and complicated, puff and put away with no worries.
Performance
There will be quite a few people who compare the Elf Bar RF350 to the Caliburn, and for good reason, but believe it or not, the RF350 is even easier to use and maintain than the Caliburn. There are no buttons to push and the RF350 feels more like a disposable than a forever device. Part of the appeal given its extremely low price.
The RF350 can be found for under $9.00
The coils come in at 1.2ohm, perfect for an MTL device, and in the RF350 performs really well. Flavour is spot-on right to the end of the coils life, which sadly isn't too long. On average, I was able to get 12ml of refills out of a pod; less than stellar compared to Caliburn's and the like, but miles better than the 2ml you would get out of disposables.
Thankfully, the PODs are equally as cheap and can be found for as little as $1 apiece.
The battery comes in at a measly 350mAh and will not carry you through an entire day, at best, half a day's worth of usage, but it does charge extremely fast thanks to the USB-C charger. No doubt it helps keep the cost and weight down of the device, but a slight increase would have been nice.
The airflow works really good and I never felt the need for a tighter or looser draw. It's got that sponginess you would expect from a traditional cigarette and what I expect to get from any MTL-focused pod device.
Specs:
Size: 102.5mm x 18.9mm x 11.4mm
Weight: 20.2g
Materials: ABS + Polycarbonate
Battery Capacity: 350mAh
Tank Capacity: 2ml
Charging: USB Type C
Elf Bar RF350 Conclusion
There's honestly so little to the RF350 that it's impossible to get wrong and that's what makes it so great.
The RF350 is as simple as it gets, no gimmicks, no innovation, just a device that does what is expected. If you're looking to stop smoking, there's very little that can compete with the RF350.
I do wish the battery was a tad bit bigger, even with a size/weight penalty and that Elf Bar manage to get their coils to last just a little bit longer. Other than that, I can do nothing but recommend the Elf Bar RF350.
Trending Elf Bar Products
Red
Internationally published journalist and reviewer, unofficially certified vape connoisseur. MTL, DTL, RDTL, Red takes it any which way