Elf Bar is one of the most popular disposable vapes in the UK. But how much nicotine is in an Elf Bar? Here's everything you need to know…
---
If you vape, live in the UK or Europe, and haven't been living under a rock for the last couple of years, you'll know all about Elf Bar. Elf Bar is one of the fastest-growing vape brands on the market, thanks in part to its amazing range of disposable vapes.
If you're new to vaping or disposable vapes, or you're just curious about how much nicotine is in an Elf Bar, you're in the right place. In this guide, we'll show you exactly how much nicotine is in each different Elf Bar product – because there's way more than just one Elf Bar vape.
How Much Nicotine Is In An Elf Bar?
Generally speaking, Elf Bar vapes are usually available in either 0% nicotine, meaning there is no nicotine present in the device, or 20MG nicotine. Elf Bar tends to do 0% nicotine versions of its most popular vapes like the standard Elf Bar 600.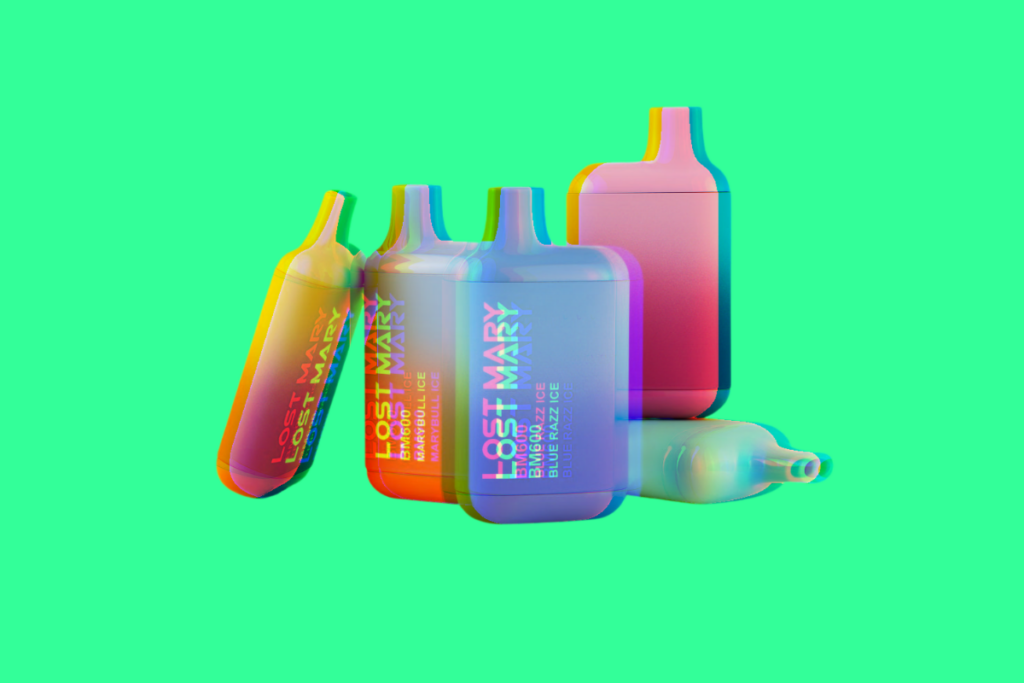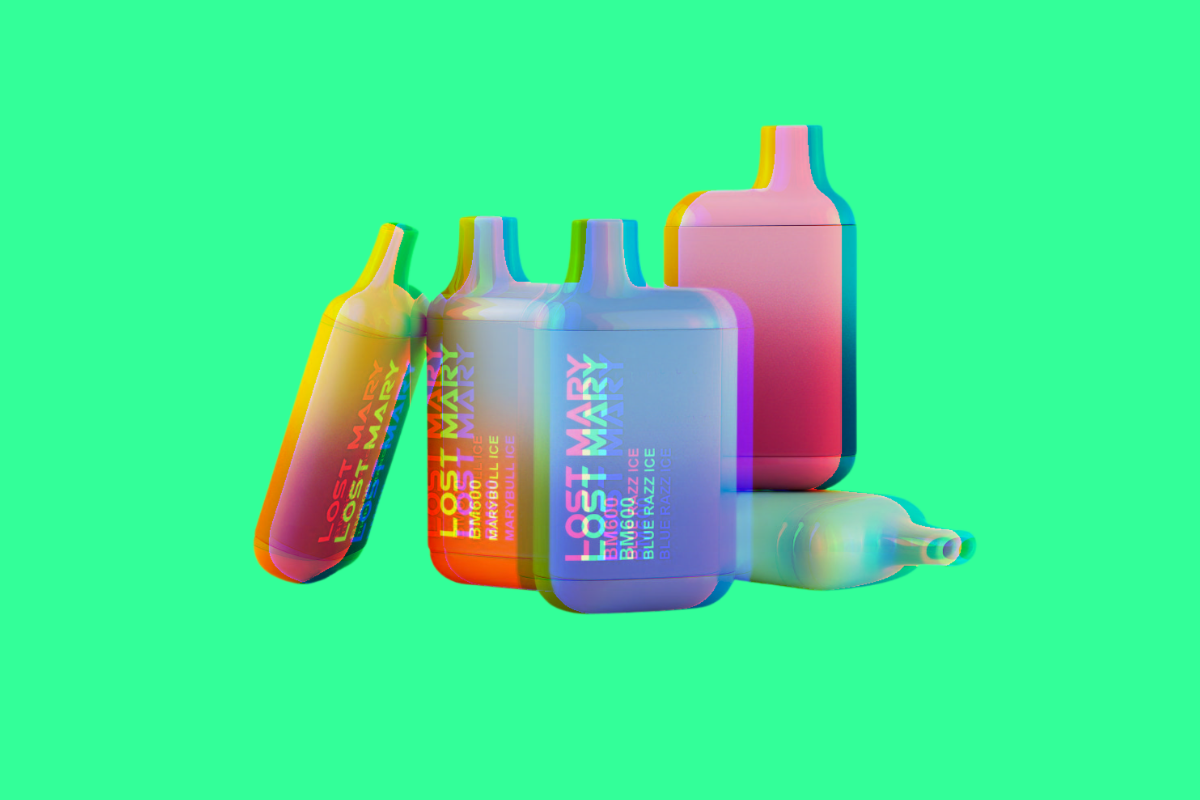 There are a few different Elf Bar vapes you can buy. We'll take a look at each of Elf Bar's disposable vapes below and detail how much nicotine is available in each model.
You have the standard Elf Bar device that everybody knows – this comes in either 0% nicotine or 20MG nicotine. Each of these Elf Bar vapes, like the Crystal Bar 600, will deliver 600 puffs per device and is available in the following flavors.
Elf Bar Flavors
Apple Peach
Banana Ice
Blueberry
Blueberry Raspberry
Blue Razz Lemonade
Blueberry Sour Raspberry
Coconut Melon
Cherry
Cherry Cola
Cola
Cotton Candy Ice
Cream Tobacco
Elf Berg
Energy Ice
Grape
Kiwi Passion Fruit Guava
Lemon Tart
Lychee Ice
Mad Blue
Mango Milk
Peach Ice
Pineapple Peach Mango
Pink Grapefruit
Pink Lemonade
Spearmint
Strawberry Banana
Strawberry Energy
Strawberry Ice
Strawberry Ice Cream
Strawberry Kiwi
Strawberry Raspberry Cherry Ice
Watermelon
---
The Elf Bar Kov Shisha range, again, comes with 600 puffs per unit and is available in either 0% nicotine or 20MG nicotine strengths.
And these are the flavors the Elf Bar Kov Shisha range is available in:
Elf Bar Kov Shisha Flavors
Apple & Berry
Berry Blast
Berry Blossom
Blue Razz
Cola With Fizzy
Double Apple
Mango Guava
Mix Fruit With Rose Aniseed
Orange Mint
Pink Grape Fruit
Rainbow Candy
Raspberry Blackcurrant
Sweet Strawberry
Two Cherry
Two Grapes
Watermelon Chill
---
The Elf Bar CR500 comes with 20MG of nicotine per unit. The vape will do 500 puffs before it is exhausted. The Elf Bar CR500 comes in the following flavors:
Elf Bar CR500 Flavors
Kiwi Passionfruit
Blue Razz Lemonade
Watermelon Lemon
Mango Peach Watermelon
Berry Peach
Blueberry Cheesecake
Banana Milk
Mango Peach Orange
Sour Apple
Strawberry Energy
Strawberry Kiwi
Grape Energy
---
The Elf Bar Lost Mary is a little different from the standard Elf Bar, owing to its updated, squarer design language. The Elf Bar Lost Mary is available in one nicotine strength – 20MG. And like most other Elf Bar vapes, it'll do 600 puffs per unit.
The Elf Bar Lost Mary is available in a massive range of flavors too, as you can see below.
Elf Bar Lost Mary Flavors
Blue Razz Ice – A fast popular favorite within the beverage industry now in the form of a vape that brings a sweet berry concoction with added icy hits to the throat after each puff.
Blueberry – A consistent berry bursting flavor throughout which provides the right amount of sweetness to make this ideal for all-day vaping.
Blueberry Sour Raspberries – Combining sweet blueberries with a dash of sour flavoring for something both distinctively sweet and sour in its delicious flavored blend.
Cotton Candy Ice – Taking you back to your childhood years, this consists of the sweetest flavor profiles and finishes with a blast of cool ice hits to intensify the throat with each puff.
Double Apple – Consisting of two different types of apples combined into one fruity concoction for a doubly distinctive taste and mouth-watering results.
Kiwi Passionfruit Guava – Bringing together three different fruits with three different flavor profiles presents a tropical explosion that's irresistible and quite memorable in the mind long after your last puff.
Marybull Ice – The unique, pleasant taste of an energy drink which will cite your carvings for nicotine as it was your thirst into something you'll enjoy and love.
Pink Lemonade – Providing a sweetened, citrusy vape that brings a refreshing, summery taste which makes it feel totally refreshing.
Strawberry Ice – Expertly blended with cooling ice and bringing sweet yet fresh strawberries, this will make for a consistently delicious flavor that is every bit as tasty as it sounds.
Triple Mango – Overloaded with juicy fresh mangoes, this immense fruity flavor will taste like something straight out of a tropical forest.
Triple Melon – Packed with a trio of ripe, juicy melons, this will certainly make for a distinctive, fun, and satisfying vape.
Watermelon Ice – Combined with a blast of ice for a delightful aftertaste, this succulent flavor of juice-filled, sweet watermelons will make for an ideal all-day summer-style vape.
---
Most Popular Disposable Vape Brands
Pros:

500mAh built-in battery

2ml pre-filled juice

600 Puffs

2%Nic Salt

Pros:

Amazing Flavors, Loads of Choice

600+ Puffs

Inexpensive To Buy

Simple To Use

High Nicotine Strength (20MG)

Pros:

Up to 600 Puffs

Integrated 550mAh battery

10mg Nicotine Salt

Perfect For New Vapers

Pros:

2ml Capacity

Nicotine Strength: 20mg (2%)

Up to 600 puffs

500mAh Battery (Built-In)

Instant Inhale Activated
Drake Equation
Co-founder and Editor of VapeBeat. I make the words.