Vape & Coffee Machines: The Best Coffee Machines IN THE WORLD
By Drake Equation • Updated: 07/25/16 • 6 min read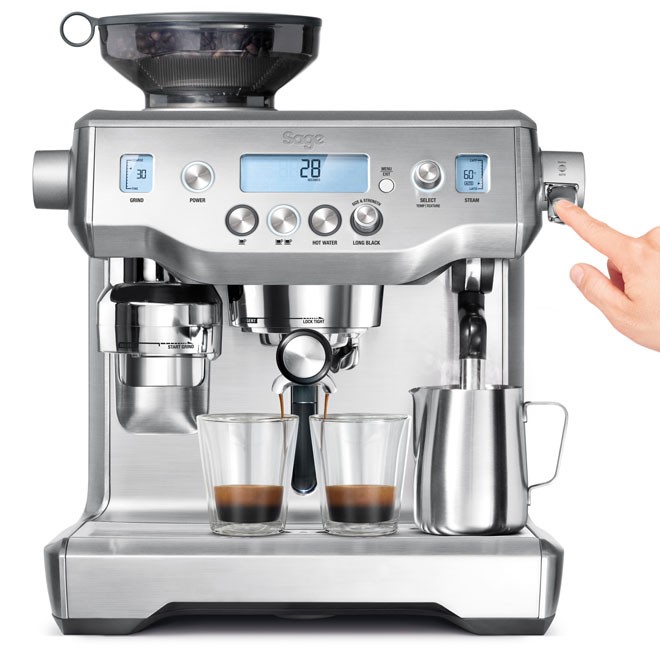 Vape & Coffee Machines: A Match Made In Heaven
Fancy a coffee and a vape? I do — all the time, which is why I tested a bunch of coffee machines to see which was the best coffee machine in the world!
They say coffee and cigarettes is the best combination. But I beg to differ — in 2016 it's ALL about coffee and a vape. And if you want the ultimate cup of coffee without visiting a barista, well, you need to invest in a decent coffee machine.
I recently tested a bunch of coffee machines over the period of a month. These are my personal favourites; the one's that just worked all the time and produced great-tasting cups of coffee every single time.
So, yeah… forget the cliche coffee and cigarettes and get yourself on the vape train. You will not regret it! You can stop smoking RIGHT NOW. It's easy. Just get yourself a vape. Not only does it taste better and is infinitely cheaper, but it is also 95% safer than smoking.
But don't take my word for it — read the science behind these claims for yourself and make up your own mind.
OK — enough of the vape evangelism! Let's take a look at these awesome coffee machines I've been testing out for the past month. Also, as always: these are NOT listed in any particular order. These are ALL great coffee machines and whichever you go for you will be very happy indeed.
Right. Let's do this!
If you're working on a strict budget, or, just aren't keen on spending a fortune on your coffee machine, then the Philips Saeco Poemia is a great little machine and should be right up your street.
It's brightly coloured and designed extremely well. The entire unit feels well put together and perfectly realised; it doesn't creak or groan and it is super easy to clean.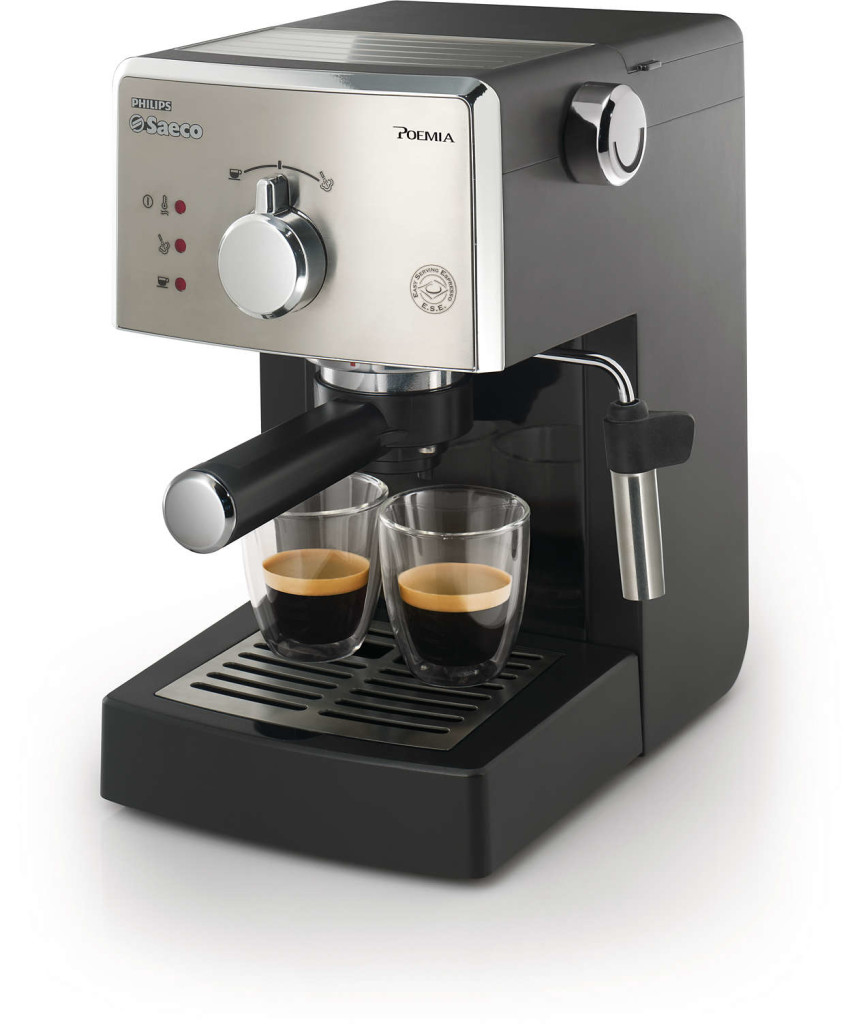 Pin
The espresso it produces is also gorgeous. I like the way it kind of froths the coffee up a bit too — it just adds to the texture and overall flavour.
But it doesn't just do espresso; the Philips Saeco Poemia can also make cappuccino and lattes with its swing-out frothing wand. I like to start the day with a couple of espressos and then degrade to lattes in the afternoon. Too many espressos send me to a bad place, so I need to be careful — especially with the beans I'm rocking at present!
The DADDY. The Godfather. The BEAST. And likely the best coffee machine on the planet right now. The The Dual Boiler by Sage, in connection with Heston Blumenthal, is one HELL of a coffee machine. But it will set you back quite a bit of money, so this one's only for those who are VERY serious about their coffee.
The Dual Boiler from Sage by Heston Blumenthal is designed to bring a complete coffee shop experience to you home. It has everything — and I really do mean EVERYTHING — you'd expect to see behind the counter at a hipster coffee shop. The coffee it produces is exceptional. I have never experienced anything like it outside of Italy.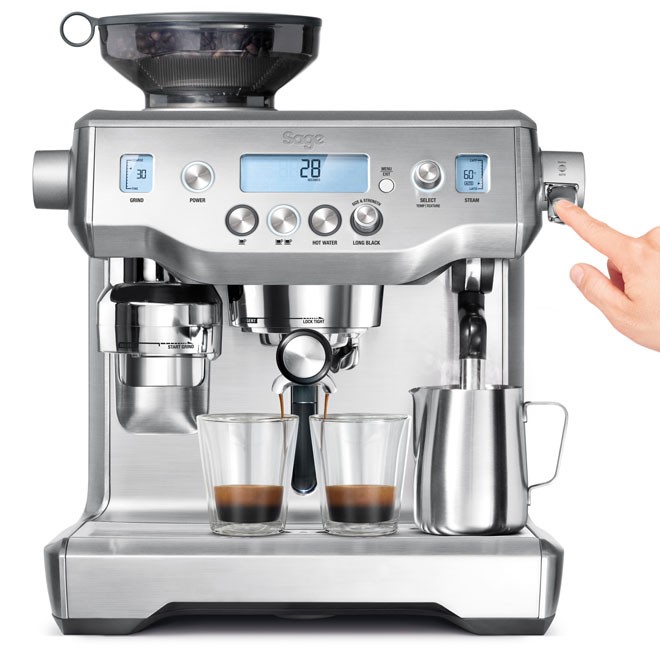 Pin
USPs, besides amazing coffee, are its dual-boilers, so you can make espresso and froth milk at the same time. I like that it has dials and nobs and when you're working it you ACTUALLY are a barista.
The Dual Boiler from Sage by Heston Blumenthal is expensive — big time, expensive — but if you're super serious about coffee then it is SO worth it.
The De'Longhi Scultura Coffee Machine is A LOT simpler than the Dual Boiler. It is also A LOT cheaper too. Importantly, though, it still produces an amazing shot of espresso. Again, this is cheaper but do not let the price fool you: this thing offers up excellent value for money.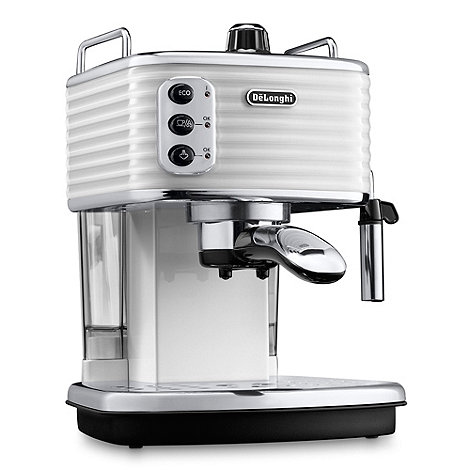 Pin
In this respect, the De'Longhi Scultura Coffee Machine is similar to the Philips Saeco Poemia — it looks great, won't break the bank and produces excellent coffee with minimal fuss. It also has a milk boiler too, so you can frothy milk for your lattes and cappuccinos.
One thing I found out when testing these machines was that bean-to-cup coffee machines tend to produce the best overall cups of coffee. You have to grind your own beans, obviously, but this does give you a great degree of control over the end result — no one likes burnt coffee and this way you can ensure your's never will be.
Again, like The Dual Boiler from Sage by Heston Blumenthal, the Melitta Caffeo Barista TS is expensive — we're talking BIG TIME expensive here. But if you're serious about your coffee, it's not an expense; it's an investment. And once you've had your first espresso from your own home-ground beans you will KNOW why you paid all that money. This thing is a game-changer.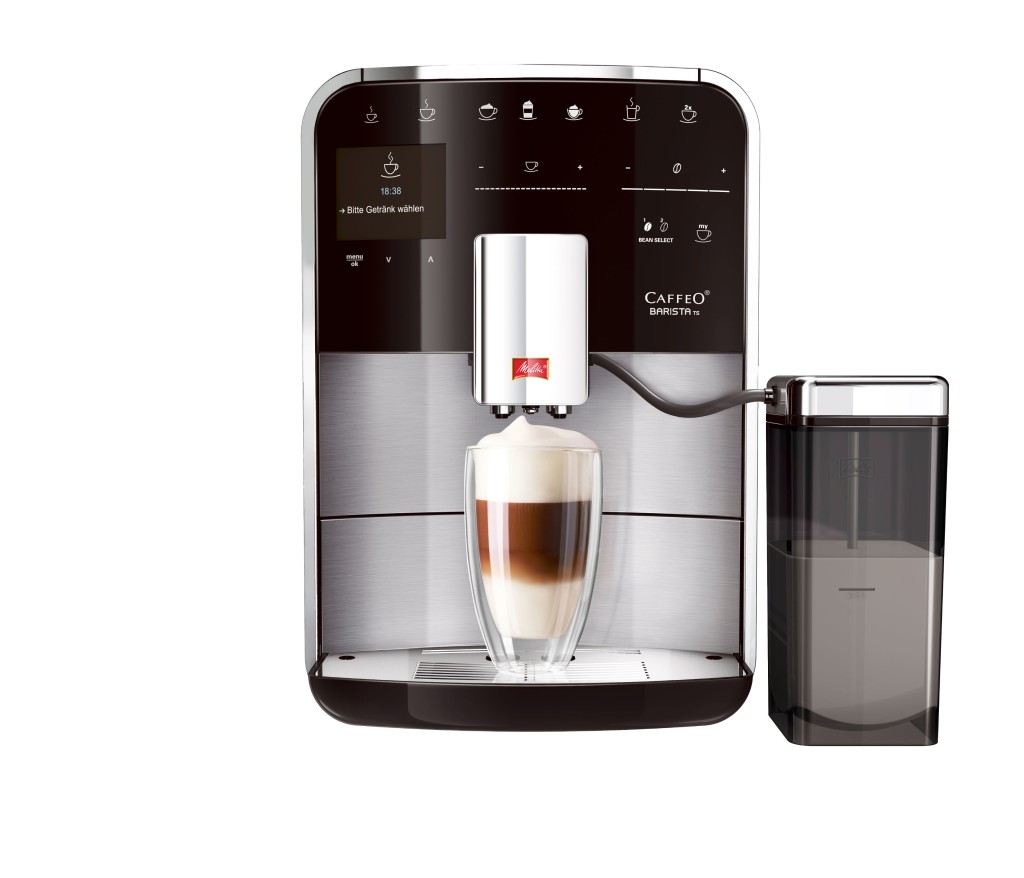 Pin
The Melitta Caffeo Barista TS is also jam-packed with TONS of cool features that really separate it from the crowd. For instance, it can automatically steam and pour milk for cappuccinos and lattes at the push of a button. It also has two bean hoppers, so you can have two types of coffee on the go inside one machine.
Truly an amazing piece of gear!
Krups are VERY well known in the coffee world. They make excellent machines and, over the years, I've had a bunch made by Krups, but the Krups EA850B is by far the best one they have made in recent times — this is like a 9/10 product.
You will have to pay a premium for this grade of coffee-machine, though — and the price is pretty steep. Nevertheless, you do get a lot of cool stuff for your investment. This is a bean-to-cup machine and it produces some of the best coffee I have ever tasted, whether your talking espresso, latte or cappuccino.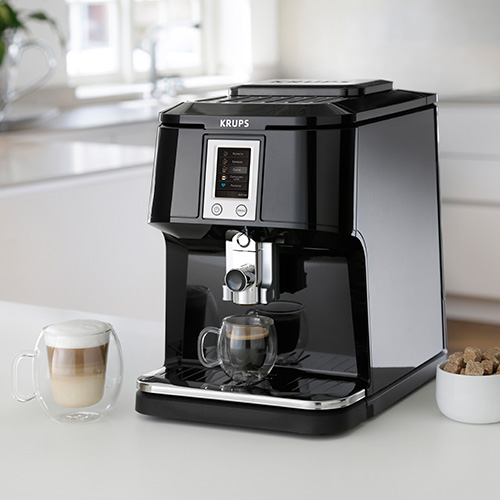 Pin
It looks amazing and is designed extremely well. I love the way it looked on my counter and was positively gutted when I had to send it back after my week-long testing period. I missed the coffee this thing produced; it was so damn good.
If you want design, flavour and ease of use the Krups EA850B is the one for you!
Pin
Keep an eye on our social feeds — Facebook, Twitter and Instagram— for updates. Also, why you're here why don't you subscribe to ourAWESOME newsletter and be in with a chance to win a DNA 200 Mod, Tons of eJuice and a New TANK!
Do it, DO IT NOW!
UP NEXT: 
---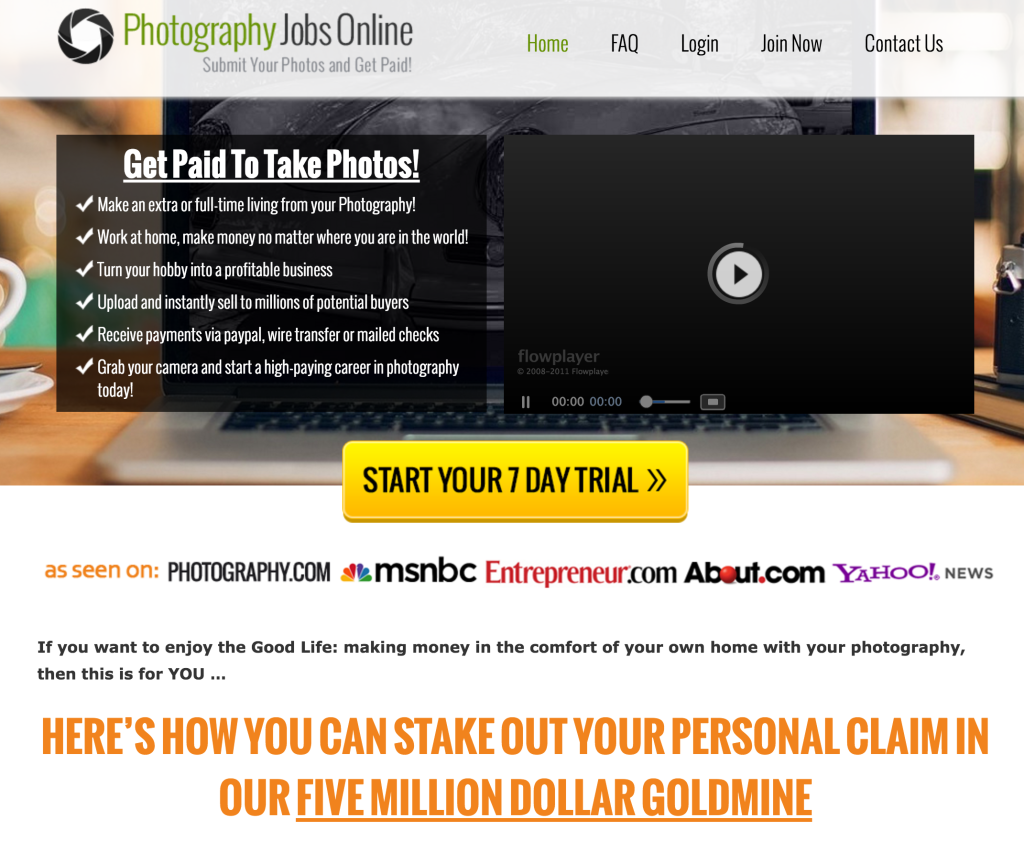 Pin
Drake Equation
Co-founder and Editor of VapeBeat. I make the words.