The Apollo Brez Deluxe is designed to take on the JUUL. I just spent a week and a bit testing it out, so how does this closed pod vape system compare to the almighty JUUL?
---
Apollo Brez Deluxe Verdict (98%)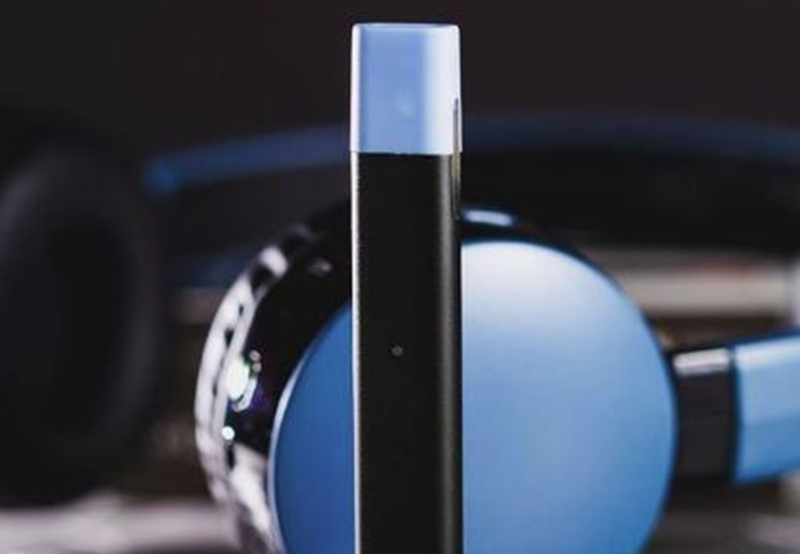 [maxbutton id="4″ url="https://vapebeat.store/collections/all/products/brez-deluxe-pod-kit" ]
Apollo Brez Deluxe Pros:
Solid, Portable Design
Nice Selection of Flavors
Cheaper Than JUUL
Decent Battery Life For Its Size
Great-Tasting Vapor (And Lots of It)
Replacement Pods Very Well Priced
TL;DR – The Apollo Brez Deluxe is a great little pod vape system. Like the JUUL, it is closed, so you can't use your own E Juice. This isn't always ideal, but Apollo's pods are very, very good. You get four in the pack and each one will last you a couple of days – or thereabouts.
The flavor is great and the Apollo Brez Deluxe, despite its small size, kits out a hell of a lot of vapor compared to the JUUL. The draw is almost 100% the same as a cigarette, only here the vapor isn't quite as hot. The overall experience is very pleasurable, tasting great on the inhale and exhale.
The Apollo Brez Deluxe is also cheaper than the JUUL, both to buy and run in the short to long term. For this reason, I'd say it is just about the best closed-pod vape system on the planet right now. It's also totally ideal for current smokers that are looking to get off cigarettes once and for all.
You can pick up a starter pack for $37.95 and that includes five pods (as well as free shipping).
USE CODE: VAPEBEAT15 For 15% Discount 😉 
Full Apollo Brez Deluxe Review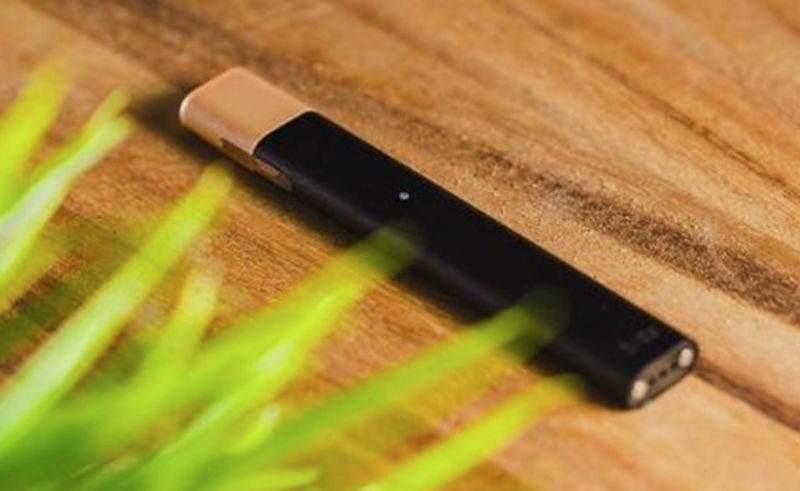 Design
Pod vapes come in all shapes and sizes. But the Apollo Brez Deluxe is more of a traditional pod vape, in that it is designed to be considered alongside devices like the Blu ecig and the JUUL. It's not refillable like the UWELL Caliburn and is kind of a different deal in many respects…
Pods like the UWELL Caliburn are aimed at established vapers, guys like you and me, people that have vaped for a while and fancy a change from their RDAs and box mods. The Apollo Brez Deluxe is aimed squarely at current smokers that are looking to quit in the simplest and quickest way possible.
For this reason, devices like the Apollo Brez Deluxe need to be designed well. They have to be simple to use and require ZERO prior knowledge to set them up and use them. And with the Apollo Brez Deluxe, Apollo has 100% nailed this aspect of the device. It is, for want of a better phrase, totally idiot-proof.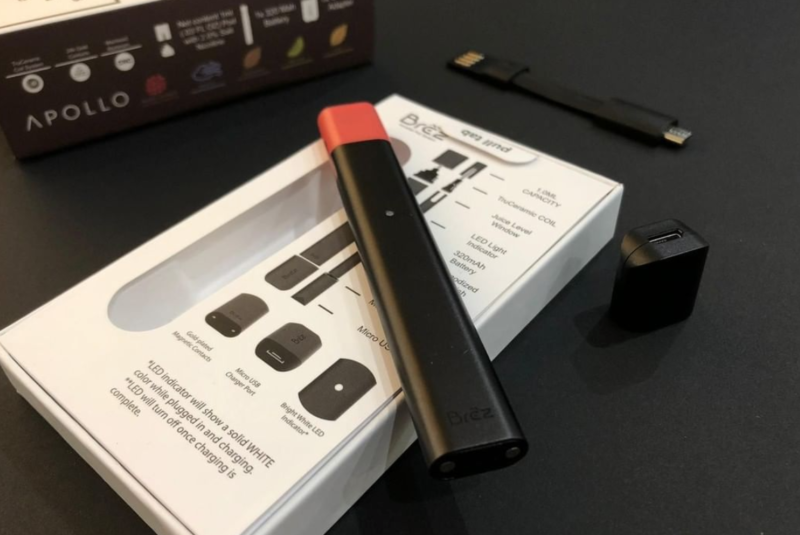 The Apollo Brez Deluxe is composed of two parts: 1) the battery and, 2) the pods (or cartridges). Setting up the Apollo Brez Deluxe is as simple as inserting a pod and taking a draw. You don't need to prime the coil inside the pod nor do you need to press anything. Just breath in and you're vaping.
The Apollo Brez Deluxe is ultra-ultra-lightweight and will fit easily pretty much anywhere. The device itself isn't even as wide as my finger and it will sit comfortably in the palm of my hand. Inside, you have a 320mAh battery and each pod holds 1ml of Nic Salts E Juice (of which there are currently five flavors).
The Apollo Brez Deluxe comes with a USB charging accessory, so you'll need to hook it up to a power source, your PC or something, to top it up. I don't really like proprietary charging docks but JUUL uses one and I think that is why Apollo opted to do the same. Doing things this way means the device can be ultra-slim and lightweight.
Personally, I'd have much preferred a slightly larger device with a microUSB port on the bottom for charging. But that's just me; I wouldn't say this was a deal-breaker. It certainly hasn't stopped JUUL selling millions of devices, anyway!
Apollo Brez Deluxe Specs & Features
Dimensions: 104.6 x 16.2 x 8.2 mm
Battery: 320mAh
Coil Tech: TruCeramic Coil
Pod Capacity: 1ml
Charging: Proprietary MicroUSB
LED Battery Indicator
As you can see, the Apollo Brez Deluxe is pretty spartan in the specs department. But that's to be expected with a device of this nature. It does pack a punch, however, where it counts. The coolest thing, for me, is the TruCeramic Coil technology; it makes the vapor ultra-smooth and ensures it is jam-packed with flavor.
Flavors (Pods)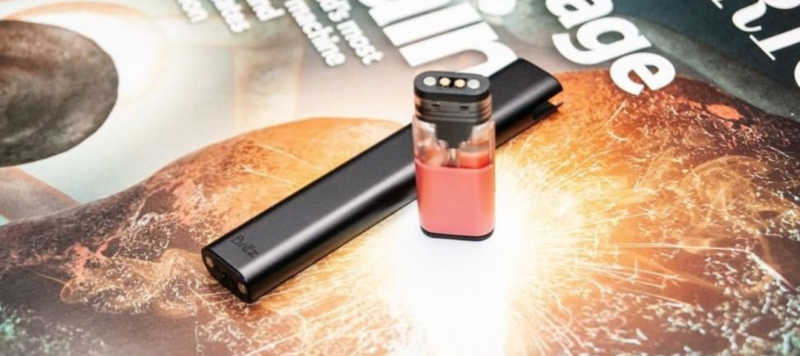 RY4 – Tobacco with hints of caramel for an ultra-smooth, premium vaping experience. Right now, this is my #1 favorite flavor. I can't get enough of it!
Berry Blend – Berry Blend is a fruity vape that packs in a lot of flavor notes. Ideal for vapers that want something a little fresher than tobacco, Berry Blend is a sweet and delicious all-day vape.
Melon – Honeydew melon and cucumber mint combine for one of the most chilled-out vape flavors you'll ever encounter. Lovely stuff, especially when it's hot outside.
Breeze – A straight-up menthol vape that really does pack a punch. If you like menthol, Breeze is one of the best I've tried.
Tobacco – A solid, robust sweet tobacco blend that mimics the exact flavor you get from the most expensive, premium shag tobacco. Forget Marlboro Lights, THIS is what tobacco should taste like…
All of Apollo's Brez Deluxe's pods are either 25mg or 50mg nicotine. You can buy the pods in packs of four and they retail for $19.95 per pack. My advice? Find a flavor you like and stock the hell up!
Battery Performance
With a 320mAh battery inside it, and considering the similarly sized JUUL is utter terrible in the battery department, you'd think the Apollo Brez Deluxe would be pretty crappy in the battery performance stakes, right? I certainly did prior to testing it out.
But here's the thing: the battery life of the Apollo Brez Deluxe is actually very good; it's way better than the JUUL, probably by a good 30-40%, which is significant. With normal usage, you can easily stretch it through a solid day at work.
My advice? Keep the charger with you, so you can top it up around 3 PM. Do this and the Apollo Brez Deluxe will keep on chuggin' until it's time for bed. Honestly, I had no idea you could get so much performance from such a small-sized battery. How Apollo did this? I have no idea! But I'm not complaining…
Should You Buy The Apollo Brez Deluxe?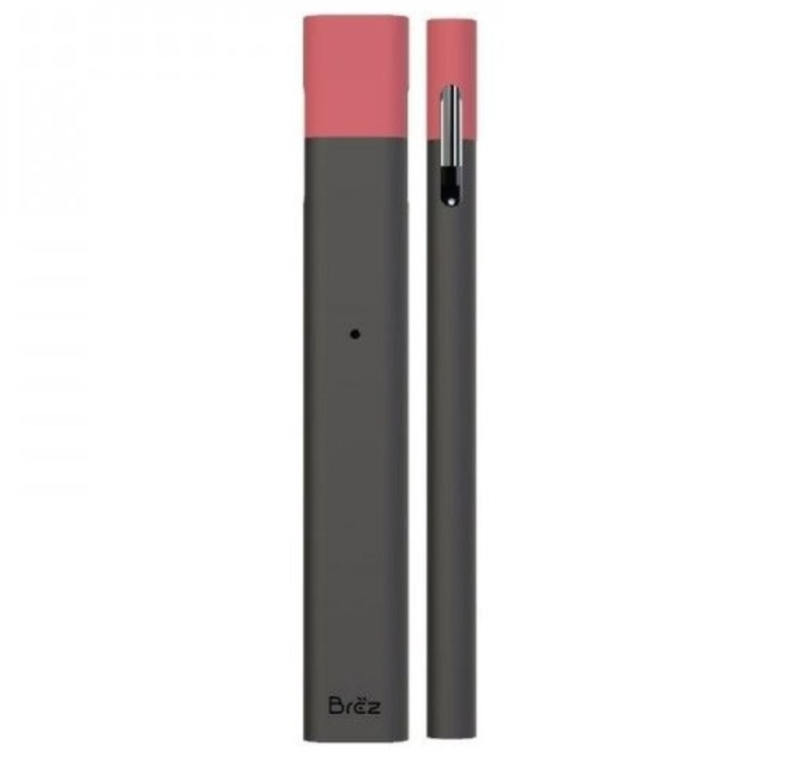 If you're thinking about getting the JUUL, but are on the fence and looking for better alternatives, good news! You've found one. I used the JUUL on and off for a solid few months and the Apollo Brez Deluxe is a vastly superior device. Not only is it cheaper, but its pods produce a nicer hit that has more flavor. Like JUUL, the flavor selection is limited but what options you do have are all very good.
For me, the standout features of the Apollo Brez Deluxe kit are its battery performance, the flavor you get from it, the MTL draw, which is so close to a real cigarette its kind of scary, and the fact that it is super-simple to use. I think the Apollo Brez Deluxe is the vape ALL current smokers should be looking at, not JUUL. And the reason for this is simple: value for money, performance, and battery life.
You can pick one up right now for $37.95 (with FREE SHIPPING)
USE CODE: VAPEBEAT15 For 15% Discount 😉 
Drake Equation
Co-founder and Editor of VapeBeat. I make the words.