If you're a fan of Doozy Vape Co, you'll want to check out this exclusive VapeBeat deal – you can save 15% on ALL Doozy Vape Co e-liquids and Nic Salts
---
Doozy Vape Co is one of the UK's premier and most-loved e-juice companies. Doozy Vape Co makes Nic Salts, High VG, and 50/50 e-liquids and vape juice, so it has something for just about every style of vaper.
We're big fans of Doozy Vape Co here at VapeBeat, that's why we stock them inside the VapeBeat Store. But today is special because we have decided that more of our readers should try Doozy Vape Co's excellent vape juice lines.
And the best way to do this? A nice, big discount, of course! Everybody loves a great deal. But when you're getting a great deal on some great vape juice, well… it is even better.
Doozy Vape Co Coupon Codes
As always, getting your 15% discount on Doozy Vape Co's entire vape juice line-up is simple. All you have to do is follow these steps – and live in the United Kingdom:
Select The Juices You Want (Min Spend £10)
Add Them To Your Cart
Then, Add In The Code: DOOZY15
And, BOOM, you just saved 15% on your entire Doozy Vape Co order. There are no limits on this discount either, so you can get as many or as few bottles of Doozy Vape Co's juice as you like.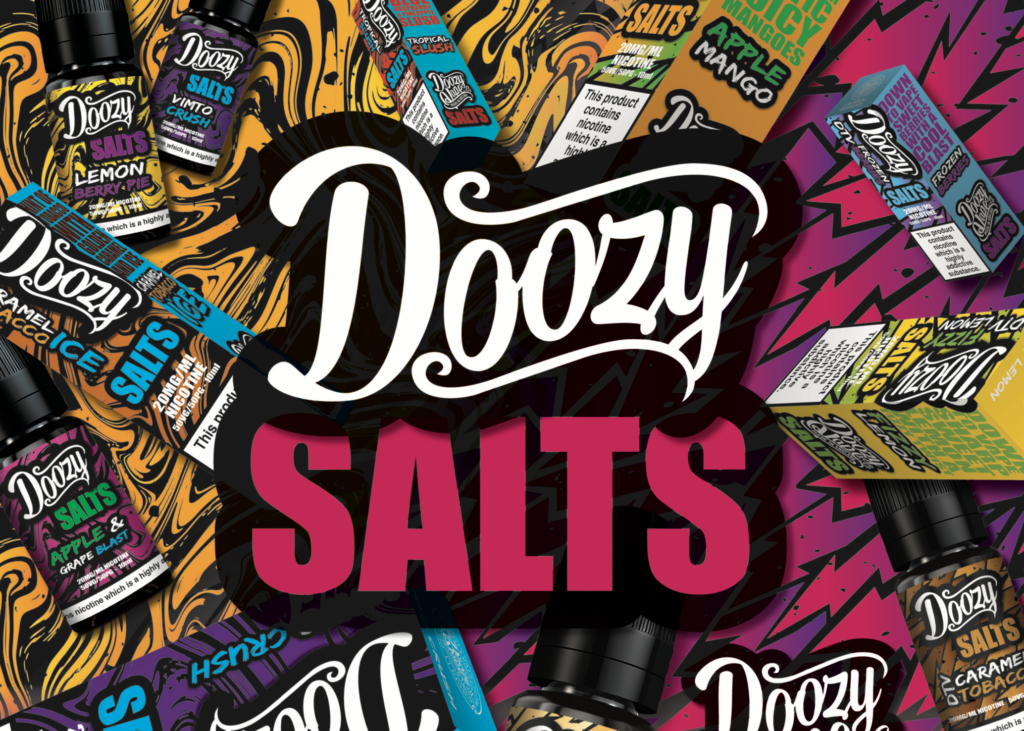 If you have multiple vape devices, so a pod vape and a vape tank and mod, I'd strongly recommend that you check out Doozy Vape Co's Nic Salts line for your pod vape and MTL tanks and its high VG line for all your sub-ohm tanks and pods.
As I said, Doozy Vape Co has a range of juices on offer – you have 50/50 e-liquid, 10ml Nic Salts, and 50ml shortfills. The flavors across the range of brilliant; Doozy Vape Co is a big favorite in the VapeBeat office. We all love this brand.
If you haven't sampled Doozy Vape Co's e-liquids yet, use the code – DOOZY 15 – at checkout and get acquainted with this awesome UK-based vape brand. I guarantee you will NOT be disappointed.
Drake Equation
Co-founder and Editor of VapeBeat. I make the words.