DNA 200 Mods: The Pros, Cons, Ups and Downs of Life With A DNA 200 Mods Like The Reuleaux DNA 200 and LAVABOX DNA 200
Recently I was very fortunate enough to acquire a few different DNA 200 mods. I was skeptical about using Escribe prior to my first and I was also unsure about the premium price tags attached to these mods.
But it's not just DNA 200 mods that cost more. All mods that utilise EVOLV's DNA platform cost A LOT more than other mods that use less well known chipsets.
DNA has been a mainstay of the vape scene for a good long while now. Right back when I started vaping, we had DNA 40 mods like the Hana Modz, for instance, and more recently EVOLV has taken the wraps off its new DNA 75 chipset which we'll start seeing inside mods in the coming weeks and months.
---
UPDATE: DNA 250 Mods Are Now Available
DNA 200 mods are still some of the best options around for high-end vaping, but EVOLV's new chipset, the DNA 250, is now official and brings with it more power, improved features, and better efficiencies.
I have tested a bunch of DNA 250 mods. Too many to mention in one sitting, but the best of the best have been collated inside VapeBeat's guide to The Best DNA 250 Mods.
Like their DNA 200 brethren, DNA 250-powered mods are pricey, but once you've used one and experienced Escribe, you will know where all that additional money went.
DNA 250 mods offer unparalleled levels of customisation and precision, and this makes them an ideal choice for any vaper that demands the absolute best of the best.
---
Why do DNA 200 mods cost so DAMN much? Is Escribe a worthwhile solution? Are they ACTUALLY any better than cheaper, non-DNA 200-powered mods? These are the type of questions that have been circulating around during the past 12 months since EVOLV DNA 200-powered mods first entered the market.
I admit, Escribe was a lot to take in at first but once the Reuleaux DNA 200 was in my hand and plugged into my pc with Escribe running I was alright. I have been getting to know Escribe more and more each day but I am still learning all of its nuances. Once I have it all nailed down I will be doing a big post on the Escribe software.
I have A LOT of mods. Most aren't DNA 200 ones. But now that I have three DNA 200 mods in my possession, where does this leave my other non-DNA 200 mods? Do they still have a place in my collection? Will I still use them? Or, have they been usurped by the ultra-powerful and ultra-technical DNA 200 mods?
Read on to find out!
My Current Non-DNA 200 Mod Line-Up
I'll admit, again: I never bought into the whole DNA 200 thing. Why? Simple: honestly, it was the price what threw me off — they just cost WAY TOO much. So, I stuck to the more affordable, easy to acquire mods such as the RX200, Cuboid, Sigelei 213, Smok, and Innokin mods. All solid mods, priced reasonably and packed with plenty of features and tons of power.
My Sigelei 150W did what it was designed to do, drop a tank or RDA on top, adjust wattage to desired power and vape — simple. They worked for the most part. I did have a couple bad experiences, however, although this mainly concerned the Smok X Cube II. The TC function just didn't perform, even when updated with the latest firmware.
Wattage mode worked fine but it had an almost 2-3 second fire delay, which isn't exactly ideal. Still, a decent mod for the price which was very accessible and still is.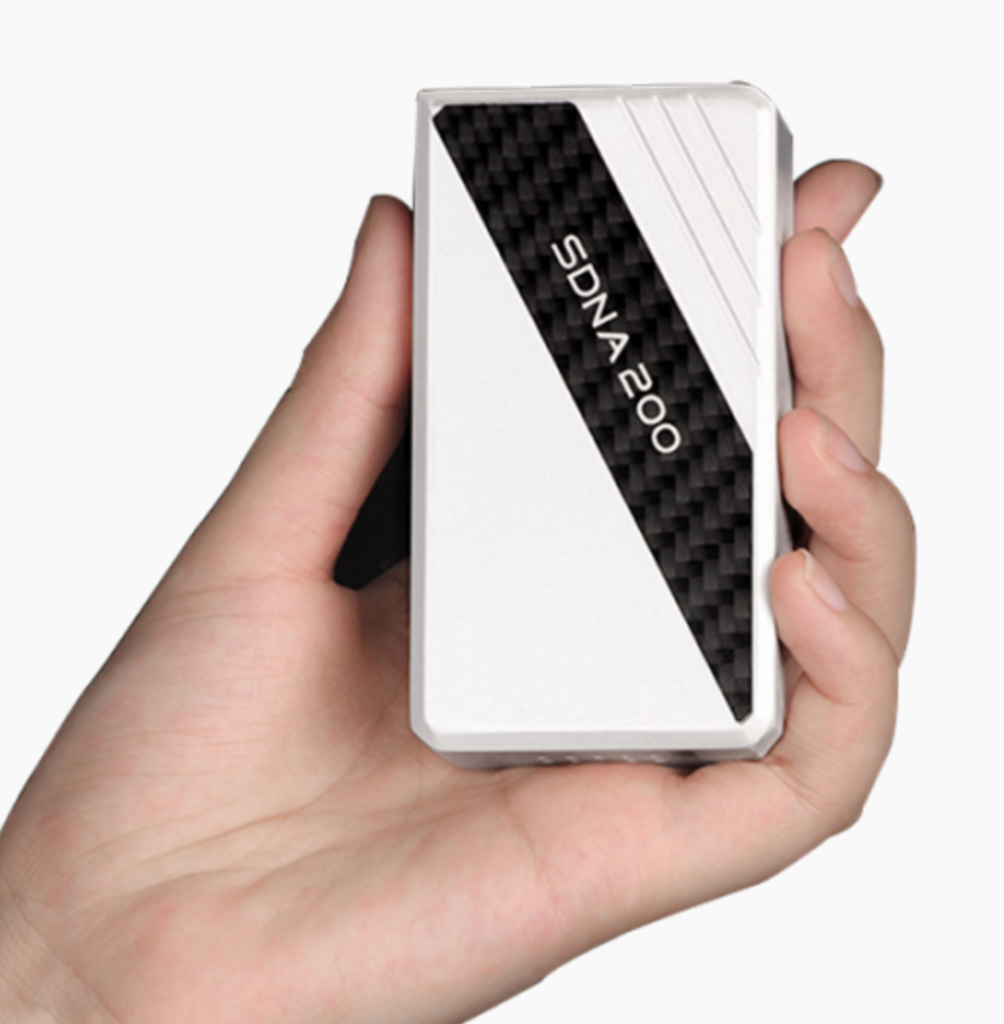 These non-DNA 200 mods were so easily attainable that I had a lot of them — I became a collector. Some still get used too because they are simply so good; mods like my Cuboid and Reuleaux RX200 are still in use today. In fact, I'm using the Cuboid as I type. These are solid, reliable and affordable mods that ALL vapers should be aware of. With these you get quality design, features and performance.
Joyetech, for instance, really took the non-DNA market by storm with its chipset, which you can find inside the well known Reuleaux RX200. A really good chip in that it has about a 70-85% efficiency rating, meaning that if you have your device set to 75W then you can be sure you are getting at least 70W. Not bad for a low end chip.
The quality of these mods do vary, though, so proceed with caution — you can read our pick of the Best Box Mods Under $100 to see which are the best and brightest. Take the Sigelei 150W for example, a tank! You could throw this mod off a roof and it'd still work just fine. Drop the iPV4, on the other hand, and you just may have a dead mod. Efficiencies vary too; so always read up on stuff like this before pulling the trigger on a purchase — there is a big divide in quality, design and performance.
DNA 200 Mods — What Makes Them So Good?
The Good Stuff
Basically, DNA 200 mods are the BMW of vaping. In that, like BMW cars, these mods really are The Ultimate Vaping Machines. The chip itself is the best on the market hands down, and most agree with that assertion — nothing else comes close. Yes, the Yihi is a great chip, but it really isn't better than EVOLV's DNA 200, though it is very competitive and definitely worth a look if you're not comfortable with the cost associated with DNA 200 mods.
Evolv DNA have given the user full access to the chip. You can adjust every single parameter which means you can customise your vaping experience to such a fine degree that once you've experienced it you're not likely to EVER go back.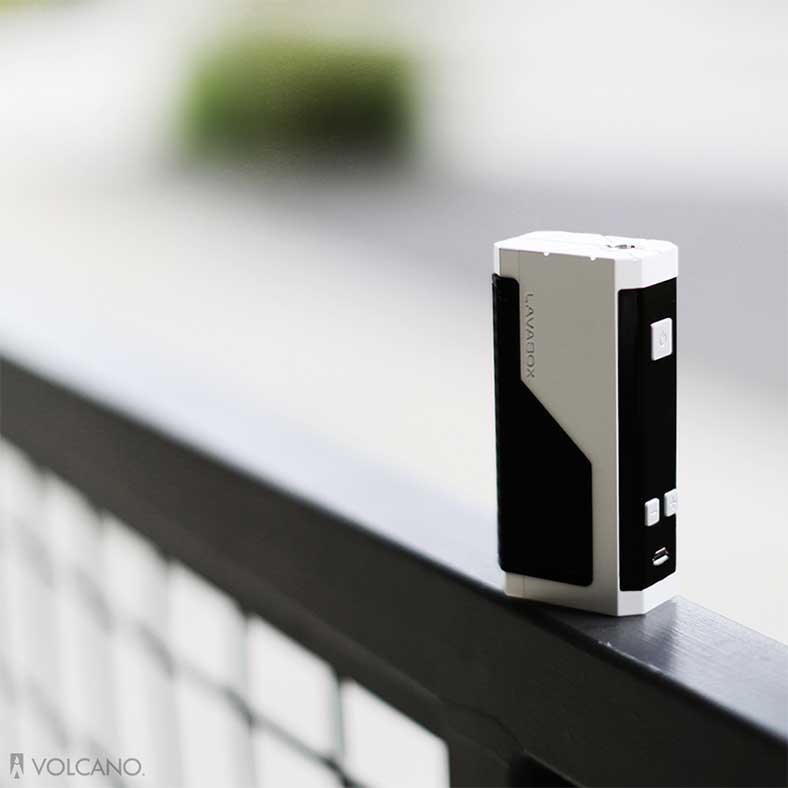 Although it's one heck of a learning curve it is more than worth it once you've got the basics down. But it's not just the technology that sets these devices apart from their cheaper counterparts; they also look A LOT better as well — take the AWESOME Lavabox DNA 200 and VaporShark DNA 200, for instance. Or any of the mods listed in our Best DNA 200 Mods feature.
The Lavabox DNA 200 and VaporShark DNA 200 are excellent DNA devices and they are, essentially, the unofficial poster boys for EVOLV's DNA 200 mods. Just as when you think of a tablet you think of the iPad, when you think of DNA 200 you're likely to see the VaporShark DNA 200 or the LAVABOX DNA 200.
The eFusion is another excellent example. I have not had the opportunity to spend time with one for reviewing purposes but a few people at my local vape shop own one and I have had the pleasure of holding one. It felt solid and well made and the buttons and design were great and felt perfect.
The Not So Good Stuff…
DNA devices are not without faults of there own. The HCigar VT200 DNA 200 has known issues with the USB port not allowing the device to charge. Not every HCigar VT200 DNA 200 device has this issue, it must be noted, but it is still one reason why I'd never buy one — charging facilities are just too important.
The efficiency of the DNA 200 chip is a staggering 97%. Meaning that if you have your DNA device set at 75W, you are getting 75W. If you have your DNA device set at 150W, you are getting 150W. This is the best efficiency on market. As I said earlier, no other chipset even comes close to the DNA 200.
The other downside to DNA 200 mods is battery life. And this is a BIG ONE that has been widely reported in the media, so it is definitely worth discussing here.
Although 99% of DNA 200 mods use the LiPo 3s cells (Reuleaux DNA 200 uses triple 18650), most have a smaller capacity of 900mAh. Not too bad for the light to moderate vaper, but if you're a moderate to heavy vaper then you're going to run into problems. For these reason you NEED to look at DNA 200 mods with higher 1300mAh 3S LiPo cells. Be warned, though — the higher the mAh the higher the cost.
My Lavabox DNA 200 has the 900mAh 3S LiPo (you can get a 1300mAh 3S LiPo upgrade, which I am soon going to do) and this gets me a day of use, whereas my SMY SDNA 200 has the 1600mAh 3S LiPo and gets me 2 days of use. This is quite a discrepancy and it is why you should ALWAYS go for DNA 200 mods with higher mAh cells.
Am I DNA 200 Exclusive Now?
For now, yeah, mostly it has. I do still use my RX200 and Cuboid, but only while my DNA mods are charging. I just enjoy vaping my DNA 200 mods more — I like the power, I love the customisation and I adore the efficiencies.
It's really hard to describe what it's like in words; you just have to try one out for yourself. Go to your local vape shop and give one a whirl. I guarantee you WILL NOT be disappointed.
Now you know ALL about DNA 200 mods, why not check out The Best DNA 200 Mods of 2016.
---
READ THIS NEXT: