There's a new sheriff in town… and it goes by the name of YiHi SXMini T Class Box Mod. And it is one of the best-looking vape mods around now
---
SX Mini T Class – Quick Verdict (98%)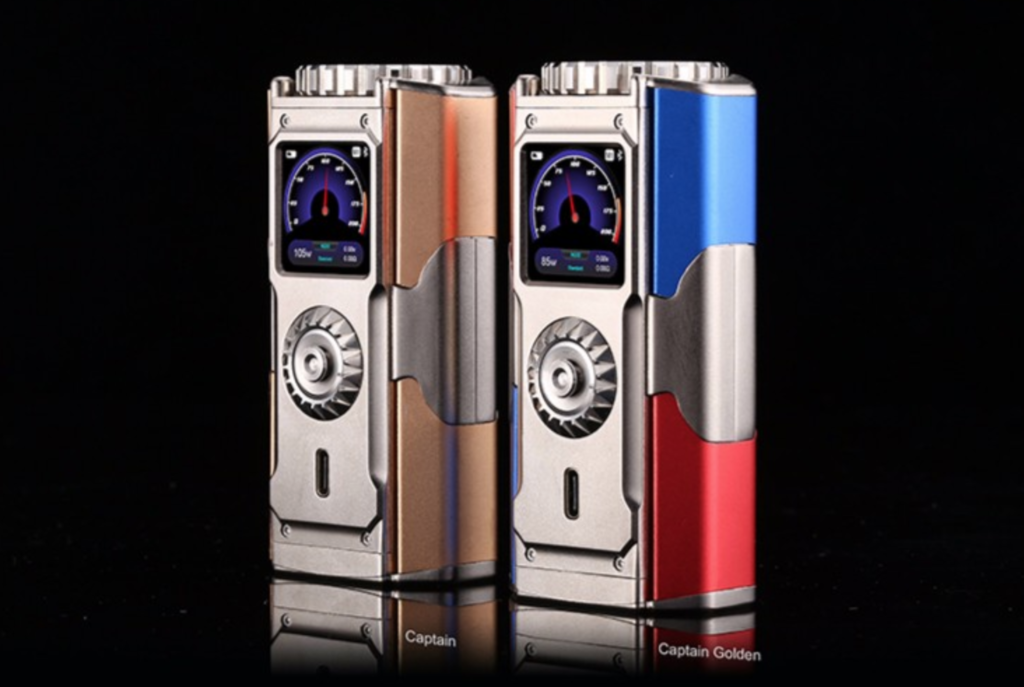 SX Mini T Class Pros
Ridiculously Cool Design
Ultra-Premium Build Materials
Cheaper Than SX Mini G Class
Market-Leading Performance
Outstanding TC Vaping
Ultra-Precise Control & Reliability
This mod is great. I love it. The design, however, is definitely going to divide opinion. I mean, it has a fidget spinner integrated into it which could be perceived as rather divisive. Either way, I like it – but I thought that needed to be pointed out up front.
Past this aspect, the SX Mini T Class, like the G Class, is a masterclass in performance, reliability, and functionality. The YiHi chipset, next to EVOLV's DNA, is unparalleled in the vape mod market, so if you're after the best of the best when it comes to performance and precision control, you're going to need either a YiHi or DNA mod.
I actually really like the look of the SX Mini T Class. I think it's unique, and in a space where things are starting to all look the same, that is definitely a good thing. As always, you have premium build materials, precise machining, and ZERO wonky components.
From top to bottom, the SX Mini T Class is a beautiful, perfectly executed vape mod that I think really stands apart from the crowd. It's also masterful with respect to wattage mode, temperature control vaping, and overall stability and reliability, making it an excellent choice for RDAs and TC users.
Bottomline? This is one of the cheapest (and best looking) SX Mini vape mods you can buy right now. I properly love this mod, and I think most of you guys will too.
---
Full YiHi SX Mini T Class Review
YiHi is one of the biggest names in high-performance vaping.
It's a chipset and it comes inside many a high-end vape mod.
But the best YiHi experiences are ALWAYS inside SXMini mods. And today we're gonna be looking at a brand new one.
The YiHi SX Mini T Class Box Mod.
Building on from the SXMini G-Class, the T Class vape mod features new styling, a new look and feel, and the YiHi SX580J chipset – one of the best in the biz.
This is why SX MINI mods often feature inside our Best Vape Mods Guide – they're bloody amazing!
It also packs in two, dedicated fidget spinners – one on the body and one where the tank connects.
Available in five color options, the YiHi SXMini T Class Box Mod is very handsome.
It's compact and features a very unique, ergonomic design that a lot of vapers will enjoy.
I know I am very taken by its appearance.
Even the fidget spinners!
First, Let's Take A Look At The YiHi SX Mini T Class Mod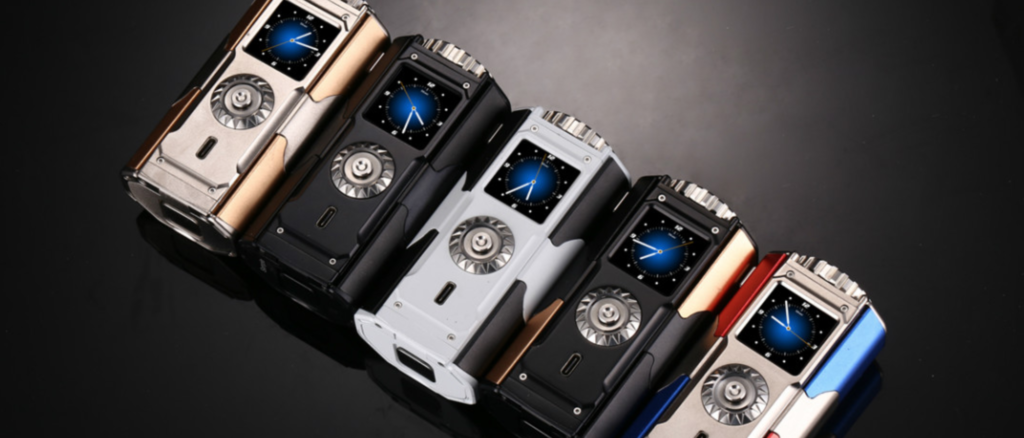 As you can see, the SX Mini T Class borrows from the design language of the G Class. But it is definitely very different. The entire vape mod feels more angular, more "designed" and then there's the integrated fidget spinner which will make short work of idle hands.
I love the color schemes that are available, but I am firmly in the red, silver, blue camp when it comes to my preferred hues. It looks very Captain America and altogether really smart – everything just pops with this scheme.
As always, the controls (this time it's a dial with a centrally-placed button) are simple to use. YiHi menus are as complicated or as simple as you want them to be. For instance: I'm a wattage vaper, so for me, the mod is simple to use.
However, because of the YiHi chipset, you can pretty much alter/augment/change anything to do with the mod's performance and its display. Everything is customizable, from aesthetics to performance curves. This is why YiHi is so well respected. You have complete control over literally everything.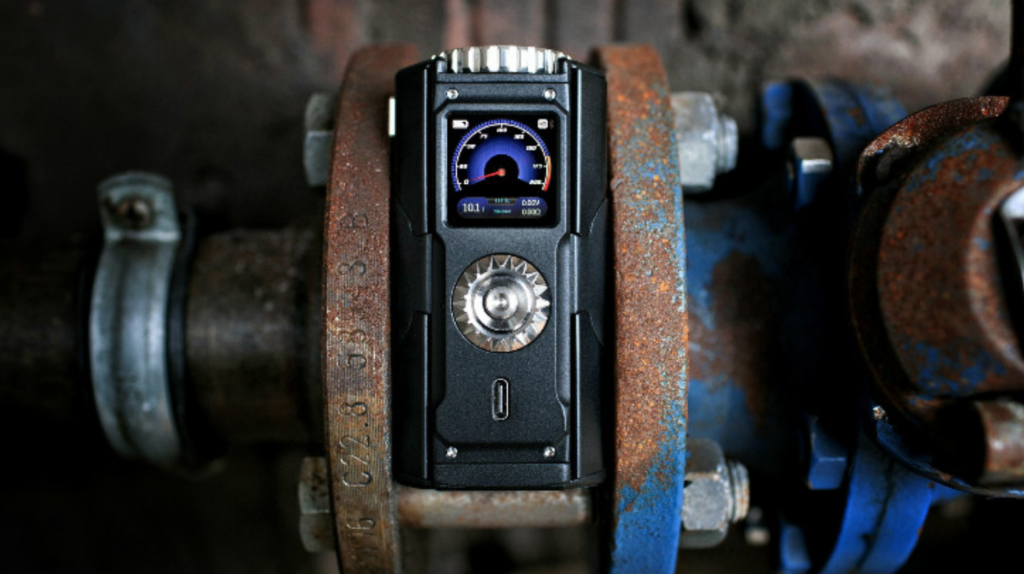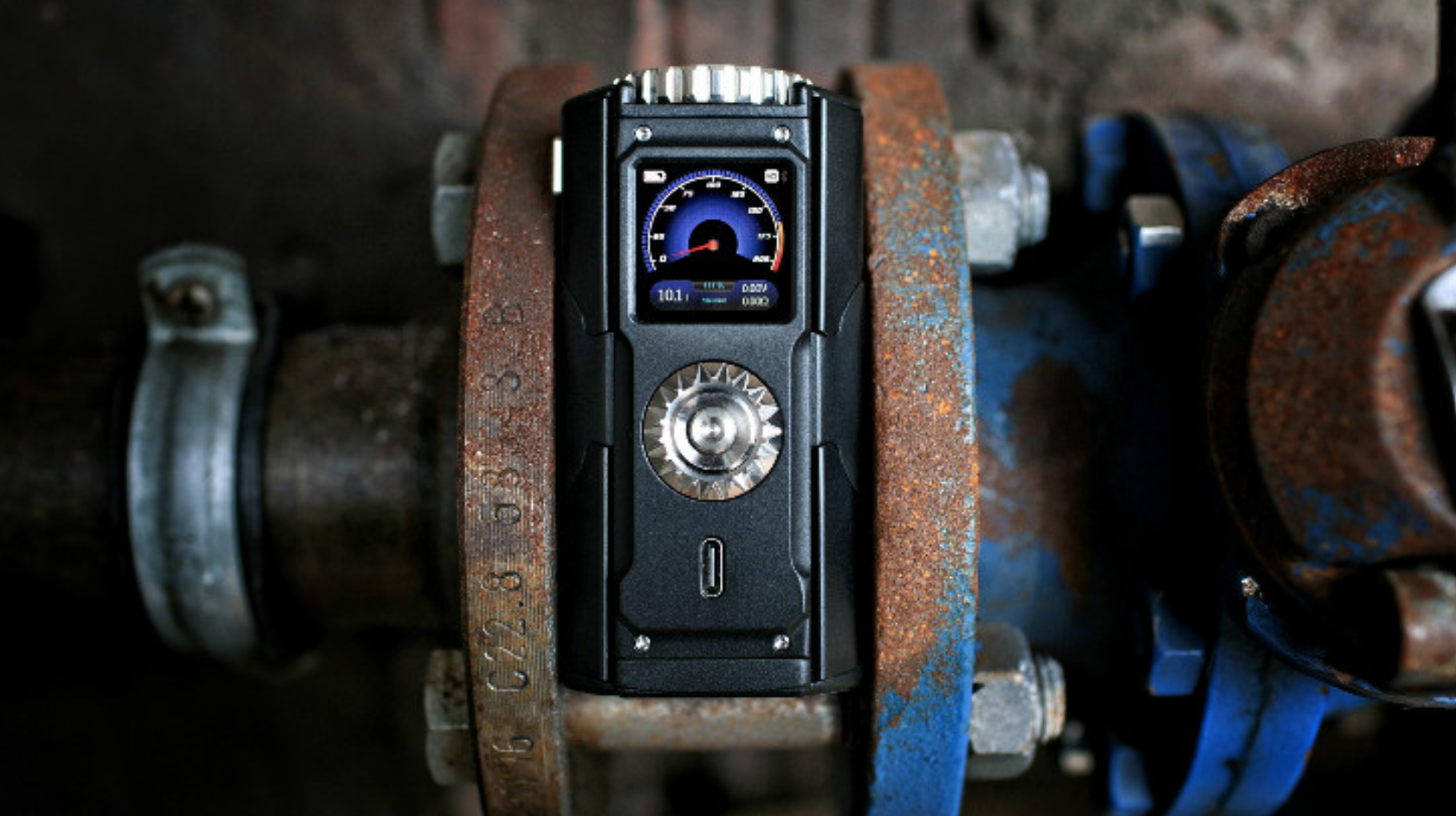 YiHi SX Mini T Class Specs & New Features
YiHi SX580J Chip (Bypass Mode, Novice Mode, Advanced Mode)
SXi-Q Intelligent Taste Curve (5 Profiles Supported)
Bluetooth (Change Settings From Phone)
TC Control (Joule Mode, Ni200 Nickel Support, Titanium Support, Stainless Steel Support)
Changeable Backlight Color
IPS TFT HD Display
Zinc Alloy Construction
24mm Stainless Steel 510
Fidget Spinner Integrated
Reverse Polarity/Short/Low Resistance/Low Battery/Overheat Protection/Battery Overcharge
How's It Perform?
Using a Yihi Mod is a lot like driving a really expensive car. Once you're done and you're back in your old banger, you remember just how different things were. This is the way of things at the bleeding edge, and this is why many people swear by Mercedes, BMW, and YiHi mods!
Whether you're using temperature control mod or wattage mode, the output is 100% reliable and insanely accurate. 80W on a YiHi mod is TRULY 80W – not an approximation as it is on cheaper vape mods. This means you tend to use less power, as your mod runs more efficiently.
I could waffle on about how good the YiHi chipset is all day long, but that'd be boring as it's all been said before. Many, many times. When it comes to vape mod chipsets, there are two main players: YiHi and DNA – nothing else comes close.
Comparing DNA to YiHi is kind of like comparing an Audi to a BMW; they're high-end, premium machines that are expertly engineered by people that REALLY know what they're doing. It's the same with YiHi and DNA. They're designed, simply, to deliver the best, the most accurate, and the safest vaping experiences around. And they do. That's what you're paying for: performance and reliability.
And while these mods are expensive, they're built and designed to last. This means you can run it for years instead of a few months like the myriad cheap vape mods on market right now. Put in this context, the $189 asking price isn't all that bad. Not when you get this level of performance, design, and accuracy.
YiHi SX Mini T Class Price – Yep, It's Still Premium
How much for all this? It's still rather expensive, sadly. But it is one of the cheaper options in the SX Mini family.
And that's awesome, especially when you factor in the fact that it is probably the best looking of all of YiHi's SX Mini mods.
The YiHi chipset is brilliant. And on top of this, you have one of the most unique-looking designs I've seen on a mod all year.
I mean, it even includes TWO fidget spinners.
I'm a massive fan of YiHi devices, so I will almost certainly pick one of these bad boys up.
I love the styling, I love the design tweaks they've made over the G-Class, and above all that I love the performance of YiHi mods.
If you haven't used one before, the YiHi SXMini T Class could well be a great place to start your journey!
You can pick one up for $189.99 via VaporDNA.
Drake Equation
Co-founder and Editor of VapeBeat. I make the words.