What's the best SMOK Nord vape you can buy right now? As always, it depends on what you want to do with it – here's everything you need to know…
---
The SMOK Nord series of pod vapes are some of the most popular devices on the market right now. The OG SMOK Nord came out many moons ago and since then there have been a bunch of new Nord models released, each of which targets different styles of vaping.
Choice is great, but when there are a lot of different models in a series, as there are inside SMOK's Nord range, and you aren't too au fait with all the nuances of vaping tech, things can get a little confusing. But don't worry, that's where we come in – we'll explain how each SMOK Nord model is different and outline which is the best for you.
First, let's take a look at ALL the different SMOK Nord vapes you can currently buy:
Smok Nord – No Longer Available
Smok Nord 2 – No Longer Available
Best SMOK Nord Vape
Pros:

Amazing MTL Vape

Massive Battery (3000mAh)

Compact, Robust Design

Our Current #1 Pick For Right Now

Pros:

Great Coils – DTL & MTL

Solid Design

Excellent Battery Life (1800mAh)

Pros:

Solid Design

Lots of Color Options

Designed For Sub-Ohm Vaping

Brilliant Coils
As you can see, there are quite a few SMOK Nord models available inside SMOK's Nord range. The SMOK Nord Pro is, of course, the best model with respect to performance. But you also have the SMOK Nord 50W which, as the name suggests, will output up to 50W – quite a lot for a pod vape.
Let's now take a look at each in more detail, so you can get a better idea about which SMOK Nord vape is right for you…
SMOK Nord Models Compared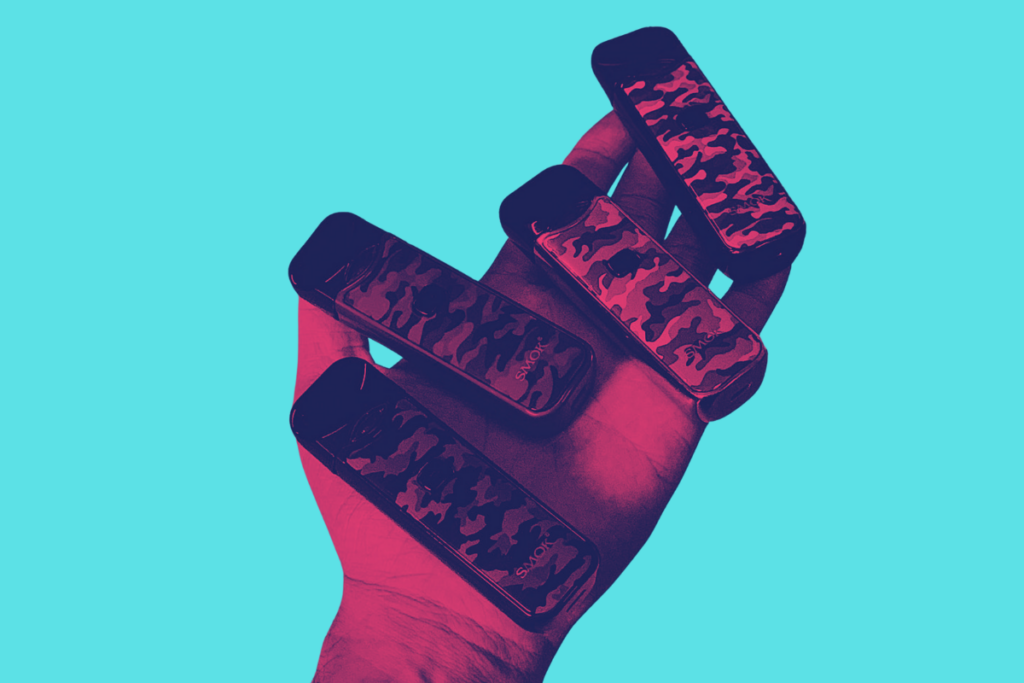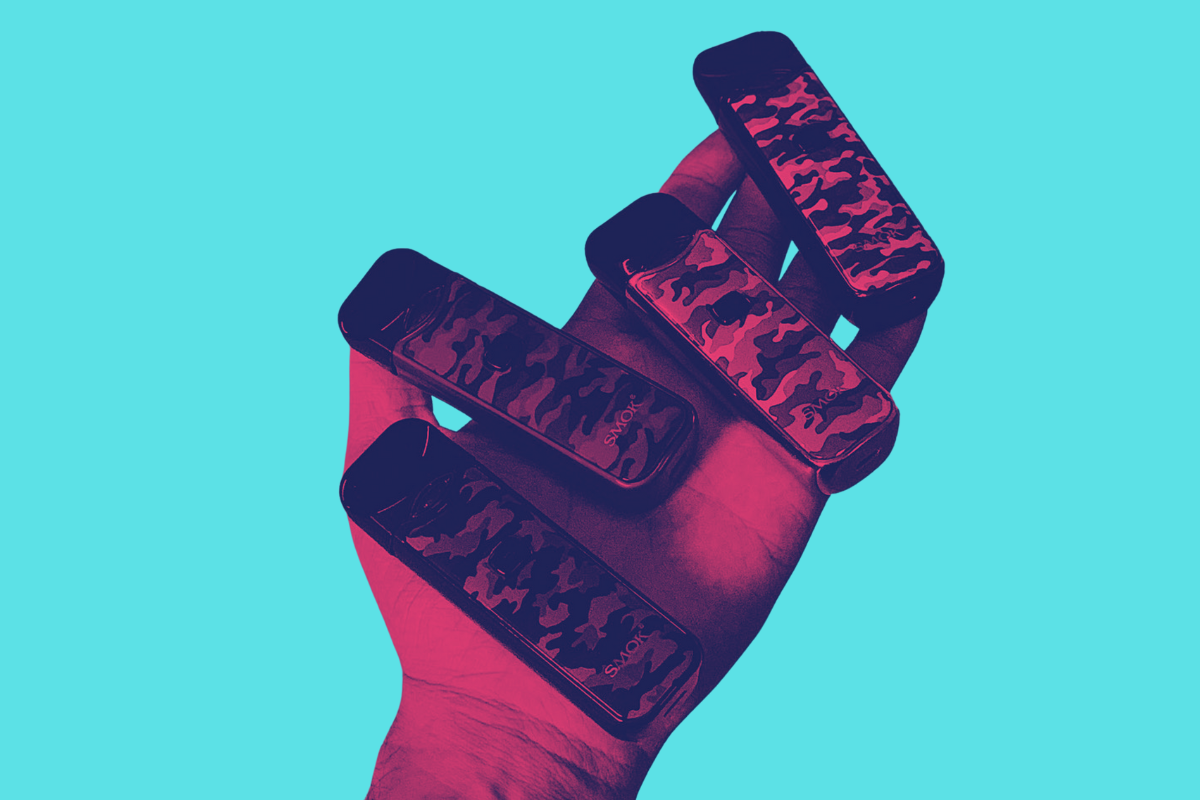 SMOK Nord
The OG SMOK Nord first hit the market in and around 2018, if memory serves me correct. It was immensely popular when it first landed, thanks to its compact design, excellent MTL draw, and brilliant all round performance. It came in a bunch of color options and, for the most part, its coils were pretty darn good. I remember consistently getting 8 to 12 days of usage from mine back when I used one of these.
But the SMOK Nord is now pretty old, so most places no longer sell it. Things have moved on, as they say, so if you're looking to buy the SMOK Nord today, you'll struggle – most places, including the VapeBeat Store, no longer carry the original SMOK Nord.
SMOK Nord 2
With the SMOK Nord 2, it's much the same story as before: the pod vape was immensely popular and a great choice for vapers back in the day. It had excellent battery life, and decent coils, and it kept much the same design language as its predecessor, the OG SMOK Nord.
But again, the SMOK Nord 2 is now fairly old, so most places – both in the UK, Europe, and the US – no longer sell it. This means the SMOK Nord 2 is not worth buying right now. Instead, you'll want to go with one of SMOK's newer and vastly superior Nord variants which we'll get to next…
SMOK Nord X
The SMOK Nord X is a freakin' powerhouse of a pod vape. It has a massive 1500mAh battery that'll last a solid 48 hours between charges with moderate use, it'll do MTL and DTL vaping, and it runs SMOK's brilliantly impressive RPM40 coils which have been lauded far and wide for their flavor, performance, and longevity.
If you're after a reliable, versatile pod vape and you want great flavor and market-leading battery life, the SMOK Nord X is the one to go for – it's as compact as the original SMOK Nord and Nord 2, just with way better performance, flavor, and battery life. What more could you want!?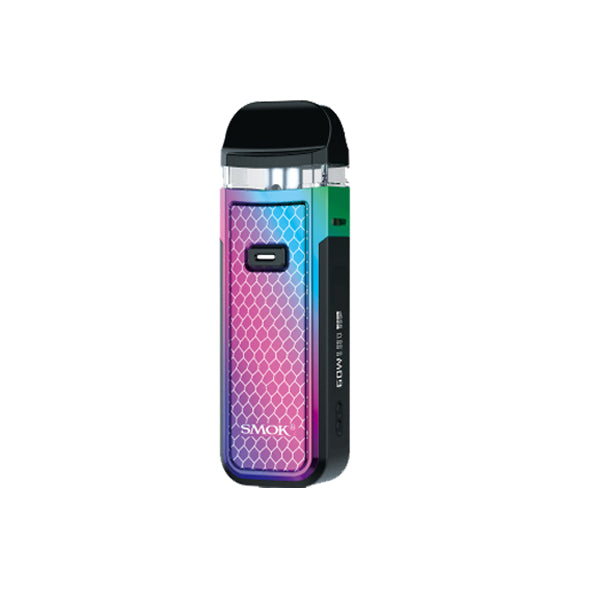 Smok Nord X Pod Kit
The Nord X is a full-proof pod system featuring a built-in 1500mAh battery that can provide up to 60 watts of powerm, killer coils, amazing flavor, and banging overall performance.
CHECK LATEST PRICES
---
SMOK Nord 4
The SMOK Nord 4 kind of picks up where the SMOK Nord X left off, adding in an even larger battery – it runs a 300mAh cell – that'll do close to three days of vaping between charges. It runs SMOK's legendary RPM 2 DC MTL coils which are by far some of the best MTL pod coils on the market right now, and it comes in a range of lively, colorful hues.
If you want a stunning MTL draw, ridiculously good battery life, and some of the best flavor on the market, go with the SMOK Nord 4 – it is one of the best pod vapes on the market right now. Period.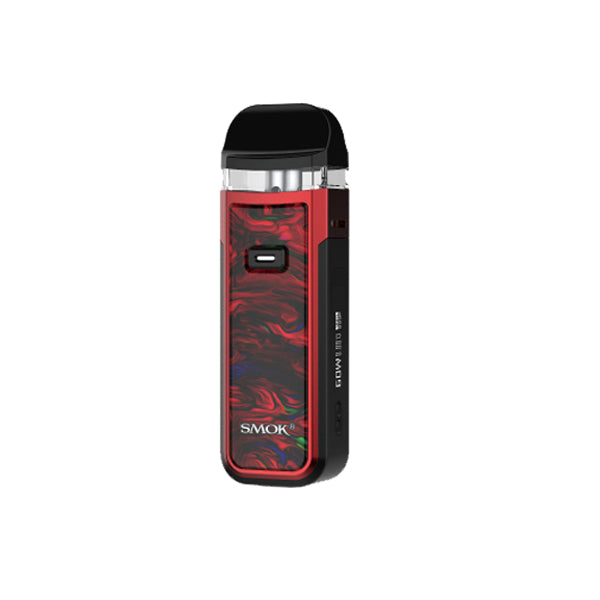 Smok Nord 4 Pod Kit
The SMOK Nord 4 is my current favorite SMOK Nord model. It has amazing battery life, brilliant styling, its coils are superb, and it delivers one of the best MTL vapes in the business. It is flawless.
CHECK LATEST PRICES
---
SMOK Nord 50W
Most pod vapes are MTL, meaning they draw like a cigarette (and not like a sub-ohm vape tank). But what if you want a sub-ohm experience with your pod vape? Simple: you get the SMOK Nord 50W. Unlike SMOK's other Nord vapes, the SMOK Nord 50W is designed exclusively with DTL vaping in mind which means you can run High VG juice in it.
Battery life is solid too, thanks to its 1800mAh battery. It comes in a range of color options, and it runs on SMOK's awesome LP2 Meshed coils which range from 0.4ohms to 0.6ohms. If you like high VG vape juice but want the utility of a small, compact vape, the SMOK Nord 50W is exactly what you've been looking for.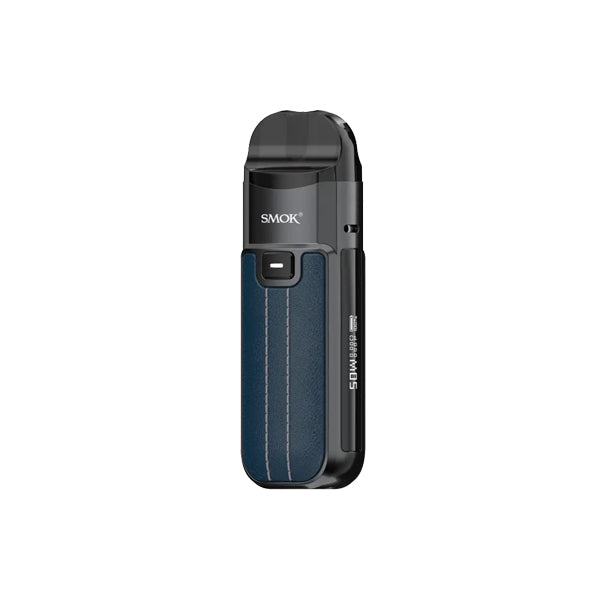 Smok Nord 50W Kit
If you want all the benefits of running a pod vape but still want to sub-ohm vape, the SMOK Nord 50 is exactly what you've been looking for – it looks like an MTL device but this thing is a massive cloud thrower, thanks to its DTL coils and 50W of power.
CHECK LATEST PRICES
---
What's The Best SMOK Nord Model?
I like all of SMOK's Nord vapes. They all have their own, unique nuances but for me, as someone that likes to MTL vape and run Nic Salts and/or higher PG vape juice, I'd have to say that the SMOK Nord 4 is currently the best SMOK Nord vape you can buy – it has immense battery life, brilliant coils, and it delivers consistent flavor. And for me, that's basically all a pod mod needs to do.
If you want more power, as well as the ability to sub-ohm vape, go with the SMOK Nord 50W. The SMOK Nord X would be my second best option – I don't sub ohm much these days – as it is basically the same as the SMOK Nord 4, just with a slightly smaller battery. It also runs different coils too. If you want the best of the best, however, I'd recommend you go with the SMOK Nord 4. It is brilliant.
Drake Equation
Co-founder and Editor of VapeBeat. I make the words.