Are you rocking a SMOK Nord? Have you encountered these SMOK Nord problems? Below we'll look at the most common SMOK Nord issues and provide answers on how to fix them…
---
Dry Hits From Coils (The #1 Problem & The Worst To Fix)
If you know SMOK, you know that it isn't exactly great when it comes to quality control for its coils. SMOK sub-ohm tanks have been plagued for years by sub-standard coil heads that burn out too quickly. I thought the Nord was different when I tested it; I even noted this in our SMOK Nord Review. But it turns out I was DEAD wrong…
SMOK makes dud batches of coils and ships them all over the world. Like a super-annoying Wonka Ticket, it's something of a lottery whether you get one or not. But they're out there, and they're terrible. And once you install one of these dud coils, it'll burn out within a day or two – sometimes less.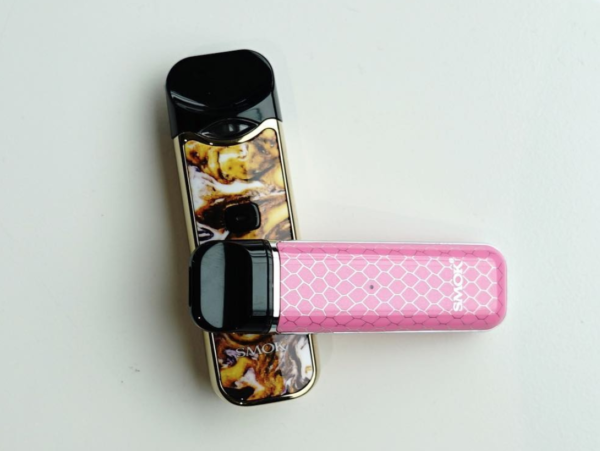 ---
And the bad news is that there is no way around this issue; if you buy a pack of dud coils, as I just did, you have to ride it out and hope there is at least one good one in the package. Nine times out of ten, there isn't. For whatever reason, when SMOK makes these dud packs of coils, whatever messes them up, affects all of them.
Using the right vape juice helps, but nothing can save you from a batch of dud coils.
For me, given how good the SMOK Nord is when it's performing, this is the #1 most annoying issue of the pod device. If its coils were as good as the FreeMax AutoPod's for instance, I'd happily use the Nord more or less exclusively, as I adore its design, the feel, and how it vapes. But, no, SMOK just won't let that happen.
This is why I prefer pods like the MiPod 2.0 – the coils are consistent and the flavor is always 100% on point.
How To Prime SMOK Nord Coils Properly Every Time
As noted above: you can't escape SMOK's dud coils, but you can make sure you're priming your coils correctly. And don't worry, it's super-easy. All you have to do is follow these steps:
Hold the coil in your hand and drop E Juice down through the hole onto the cotton.
Keeping dripping droplets of E Juice until the cotton you see in the wicking holes on the sides changes color.
Check the little wicking holes on the side of the device. Do they look wet? If they do, the coil is primed and ready to go.
Why Is My SMOK Nord Leaking?
I haven't experienced this problem, but it is a fairly common one. It is also straightforward to fix; you need to make sure you're not overfilling your pod. If you've experienced a leak with your SMOK Nord, try filling it up to about 80% of its maximum. Doing so should fix most leaking issues.
Another thing to consider: make sure you're installing the coil heads correctly. For the best possible performance, you need to make sure the two open sides at the base of the coil are facing outwards (to the left and right of the device).
Installing the coil in this manner ensures that it wicks correctly. It also means that the coil's cotton will not over-saturate which can lead to leaking and gurgling when you take a hit on the Nord. Paying close attention to coil positioning should help with these problems.
Best SMOK Nord Alternatives
Not happy with how the SMOK Nord is performing? If you're looking to upgrade, the following pod vapes are the best pod vapes we have tested in the last 12 months.
Best SMOK Nord Alternatives
---
As with most things in life, there's more than one good alternative to the SMOK Nord. But for me, the best of the best right now is MiPod 2.0.
---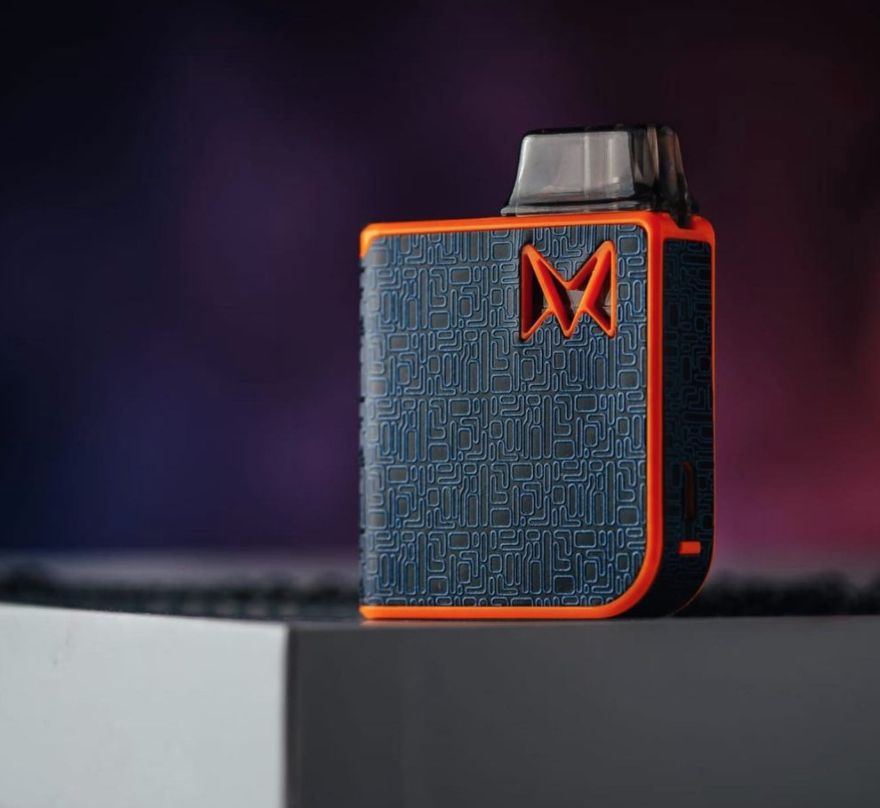 2022's Best Pod System
The MiPod 2.0
I've been using the MiPod 2.0 for months now and it has been amazing. The flavor is outstanding and the coils last for weeks and weeks. Add in solid battery life via its 1250mAh battery and it is easy to see why this pod is Team VapeBeat's current favorite.
---
Or, if you want something more innovative and exciting, the VooPoo DRAG MAX.
The VooPoo DRAG MAX is part pod vape, part vape mod. It runs a range of pods that support things like RBA decks, MTL coils, and everything else in between – from mesh coils to standard coils.
---
It is basically the Swiss Army Knife of vape mod kits, so if you want something really versatile, this would be the one to go for.
If you prefer simplicity, go with the UWELL Caliburn G – I've had mine for 12 months and it has been incredible. The flavor is incredible and its coils last weeks at a time – exactly what you want from a pod vape.
Can You Run Nic Salt E Juice With SMOK Nord 0.6 Coils?
Yes and no. I mean, you can run Nic Salts E Juice on the sub-ohm 0.6ohm coil head, but there are a couple of things you need to know:
Nic Salts E Juice is for MTL vaping; running it in a sub-ohm environment, where more vapor is present, means you're getting a massive hit – and if you're using potent Nic Salts vape juice, this can cause nausea and head-rushes. Not good.
Ideally, you're better off running regular high VG E Juice with the 0.6ohm coil. You can go up to 50/50 PG/VG if you are not getting enough of a throat hit, but you'll want to keep the nicotine down to around 12MG – any higher and the harshness will become too great, ruining your vaping.
Rule of thumb? Use Nic Salts juice with the 1.4ohm coils and regular E Juice with the 0.6ohm coil heads. I know this might seem like an obvious point, but it is something that continually trips-up new vapers when they first start using vaping products.
That's it for now. I'll be adding in more things as I find them. If you have any questions about the Nord, drop me a line via Twitter or FaceBook.
Also, be sure to check out our Guide To The Best Pod Mod Vapes You Can Buy Right Now for an overview of the best all in one vape devices we tested during the last 18 months.
---
New Juice Recommendations
I get through plenty of vape juice each month, testing loads of different brands. If you're interested in trying some new flavors, right now these are my current favorite vape juices: 
TRAILBLAZER – I used to hate tobacco-flavored vape juices. But then I tried Trailblazer which is a tobacco flavored juice that combines butterscotch and peanut butter. It's rich, sumptuous, and very much an all-day vape and personal favorite of mine. I highly recommend this juice.
1885 – I love a good milkshake, a classic American milkshake that's made up of vanilla ice cream and milk. This just basically takes that classic American milkshake flavor and packs it into your vape tank. It tastes incredible and it comes highly recommended.
Jungle King – If you like smooth, fruity vape juices, Jungle King is well worth a look with its amazing blend of strawberries and bananas. It tastes unlike anything I have ever vaped before (in a good way, don't worry) and it quickly went on to become one of my all-time favorite juices. If you like exotic, sweet vape juices, be sure to check this juice out.
Also: we have an exclusive 50% discount for our store – just use the code: BETTERYEAR at checkout to get 50% off your entire basket. And, no, there are no limits – you can buy as much or as little as you want (while stocks last).
Drake Equation
Co-founder and Editor of VapeBeat. I make the words.