How To Get Free Vape Juice (Spoiler: Buy It In BULK)
By Drake Equation • Updated: 08/26/19 • 4 min read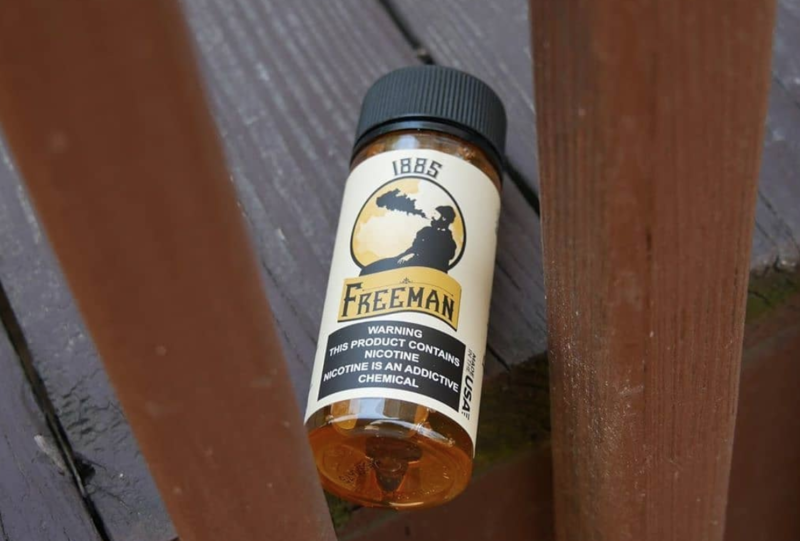 If you want to get free vape juice, one of your best options is buying it in bulk – and this deal does EXACTLY that…
---
The #1 Way To Get Free Vape Juice
If you're after free vape juice or just want to get more bang for your buck, then you should definitely be looking at buying your E Juice in bulk. Why? Simple: because doing do nets you hundreds of millimeters of vape juice for free.
Offering the ability to buy E Juice in bulk was one of the biggest requests we had from vapers using our store, so we listened to what you were saying and implemented this exclusive bulk E Juice offer.
How Much is 2400ML of Vape Juice?
It's A LOT – for $220.20, you get 20x 120ML bottles of E Juice. They can be any flavor too, so if you love a few of our blends, you can really stock up on them.
Don't need that much? We have deals for 240ML, 480ML, 700ML, and 1200ML as well, so whatever bulk buying option you're after, we got you covered. And prices start from as little as $30 for the 240ML bulk E Juice deal.
Interested? Sign-up here and you'll get instant access to the codes that unlock all these bulk E Juice discounts inside the VapeBeat Store.
Best Vape Juice Brands In Our Store (The Top Rated Flavors)
Trailblazer – The #1 RY4 on The Planet: Caramel, Butterscotch & Tobacco. To die for!
Jungle – Featuring kiwi, strawberry, and banana.
1885 – The original vanilla milkshake recipe.
Cococaine – Cococaine is a very crunchy, delicious cookie topped with toasted coconut
Maximum overdrive – The ultimate summertime treat, sweet watermelons, and tart berries put your taste buds into maximum overdrive
Icebound – Carefully mixed with ripe blueberries, strawberries, and raspberries
Blue Collar – Tart raspberries meet sweet candy in a natural all day vape
Imagine – Imagine is a tart and lemon vape juice flavor. Yah, like a lemon tart!
Vice Cream – Vanilla bean ice cream, sandwiched between warm buttery sugar cookies
Menthol breakdown – Mixed berries with a smooth feeling to the inhale
Homecoming – Homecoming strawberry and rice pudding have quickly become a favorite.
Ruth's Loot – chocolate chip cookies on the inhale and the sweet vanilla on the exhale
Minted – A mint chip milkshake treat
Red District – A delightful all day & all night vape with Wild Strawberries, Bananas, and Sour Apples in the ultimate smoothie
Cherry Express – Cherry Pie with two scoops of vanilla ice cream
What If You've Never Tried Our Vape Juice?
If you're new to the VapeBeat Store, chances are you DON'T want to buy a load of E Juice in bulk, only to find it's not exactly what you were looking for. There is A LOT of crappy E Juice available online, but ours do not fit into the category. And we have over 1000+ FIVE STAR reviews to prove it!
Because VapeBeat has always been about helping our readers find the best possible vape products at the best possible prices, when we launched our E Juice Store we only had two things in mind:
Make Sure The E Juice is Top-Notch, 100% US-Made, and 100% Diacetyl-Free.
Ensure That It Is Priced Aggressively, So It Delivers Plenty of Value For Money – Prices Start At Just $8.99 for 30ML.
And that's it. We know price and quality are huge factors when it comes to vape juice, so we never scrimp on these things – you get the best quality vape juice on the market and the lowest possible prices. Plus, this is pretty much the ONLY vape juice our entire team of vapers uses for personal usage and when testing gear out.
Inside the VapeBeat Store, you'll find a range of flavors broken up into flavor-styles – we got fruity vapes, tobacco-infused vapes, cereal-style vapes, and dessert vapes. Something for everyone, basically. All our vape juice is 80/20 VG/PG and is made using the finest ingredients and the best possible nicotine sources.
And the result? Pretty much 5-STAR reviews across the board for nearly all of our flavors. If you haven't tried any of our juices yet, make sure you go to the VapeBeat Store and use the code: VAPEBEAT10 to get 10% off your first order.
Drake Equation
Drake is the founder and editor of VapeBeat. He started the blog WAY back in 2015 when, upon quitting smoking, he struggled to find any useful information about vaping online. With a background in journalism and a newfound hobby on his hands, he set about creating VapeBeat – a blog all about making vaping simple to understand for new users.