Elf Bar Flavors: The Best & Most Popular Right Now
By Drake Equation • Updated: 06/02/22 • 4 min read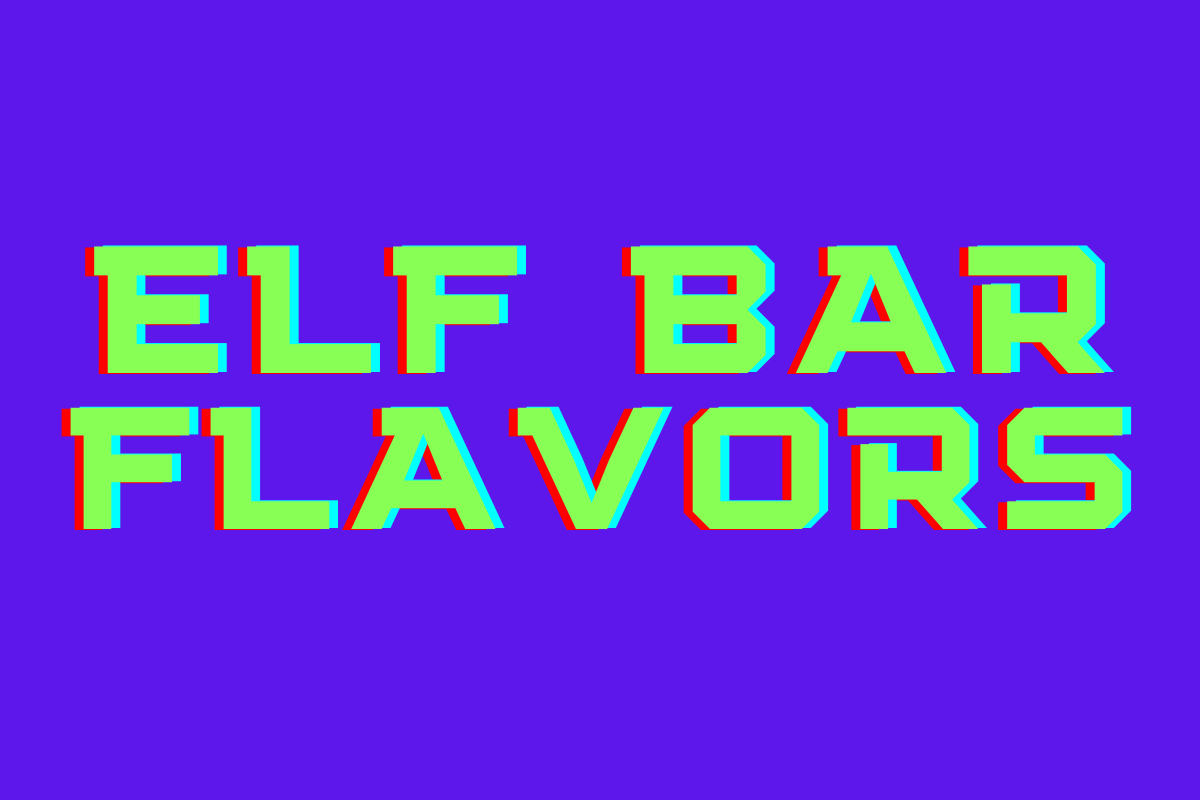 Elf Bar – AKA the Elf Bar 600 – comes in a massive range of flavors. If you're looking for an amazing disposable vape that comes with a huge choice of flavors, Elf Bar is 100% where it is at right now
---
---
Fans of disposable vapes know and use Elf Bar for a range of reasons. Elf Bar is simple to use. It comes in a massive range of flavors. Elf Bar is cheap to buy in the UK. And Elf Bar vapes work simply (and some are rechargable) , requiring ZERO input from the user.
But when it comes to flavor options, how many Elf Bar flavors are there? The Elf Bar is one of the most popular products in The VapeBeat Store – it's loved by experienced, beginner, and novice vapers alike for its overall flavor production and ease of use.
But if you're new to Elf Bar, what kind of flavors can you expect? Let's take a look at all the Elf Bar flavors you can currently buy right now…
---
Best Elf Bar Flavors
As noted above, you have LOADS of Elf Bar flavors – around 20 at my last count. You can check out the full roster of Elf Bar flavors below:
Apple Peach – Juicy apples and fresh ripe peaches
Banana Ice – Ripe tropical bananas with a cool touch of ice.
Blue Razz Lemonade – Classic fruity flavors working together in perfect harmony for a delicious all-day vape.
Blueberry – Fresh and juicy blueberries
Coconut Melon – Delicious, ripe melon with an exotic twist of coconut
Cola – The classic sweet taste of cola
Cotton Candy Ice – Deliciously sweet and cool – a rare treat!
Cream Tobacco – A sweet and mellow tobacco flavor
Grape – Freshly-squeezed red grapes with just the perfect amount of sweetness.
Kiwi Passionfruit Guava – A tropically inspired sensation!
Lychee Ice – Exotic lychee fruit with a cold, icy finish.
Mango – Juicy, ripe mangoes
Mango Milk Ice – Tropical sweet mango blended with creamy milk and finished with an icy touch
Peach Ice – Sweet peaches and ice.
Pineapple Peach Mango – A tropical fruit fusion!
Pink Lemonade – This party favorite mixes classic lemonade with a fruity twist.
Red Bull Ice – Inspired by the delicious energetic drinks
Spearmint – Freshly picked spearmint.
Strawberry Banana – Ripe strawberries blended with tropical banana.
Strawberry Ice – Juicy strawberries with a refreshing touch of ice.
Strawberry Ice Cream – The classic fusion of strawberries and cream
Watermelon – Exotic juicy watermelon
---
As you can see, there are plenty of options when it comes to Elf Bar flavors. You have sweet flavors, dessert-based flavors, tobacco flavors, and even drink flavors like Mango Milk Ice, Pink Lemonade, and Blue Razz Lemonade.
What's the best Elf Bar flavor? That'll all depend on your own personal tastes and likes and dislikes. Me? I love the Mango Milk Ice, Strawberry Ice, Cream Tobacco, and Grape Elf Bar flavors – these would be the flavors that I go back to again and again.
Your favorite Elf Bar flavor will almost certainly be different, however, so in order to choose the best Elf Bar flavors, you'll need to browse all the Elf Bar flavor options above, isolate a few you like the sound of, and then add them to your cart and order them. Deliveries take just a couple of days in the UK, so you won't have long to wait.
Then the fun bit begins: your Elf Bar is delivered and you get to try out the flavors. Once you've found a flavor or a couple of Elf Bar flavors that you really like, you can bulk order these flavors, so you never run out.
This is what most of our customers do and it is why Elf Bar is so popular – the flavors are great and the device itself is super-reliable and really simple to use.
Check out all the best Elf Bar flavors today, get your order in, and then start figuring out which flavors you'll be sticking with long-term. Most people that use disposable vapes buy them in bulk, so they get around 6 to 10 at a time – this way when one or two of your Elf Bars run out you still have plenty left.
Popular Elf Bar Products
Drake Equation
Drake is the founder and editor of VapeBeat. He started the blog WAY back in 2015 when, upon quitting smoking, he struggled to find any useful information about vaping online. With a background in journalism and a newfound hobby on his hands, he set about creating VapeBeat – a blog all about making vaping simple to understand for new users.