Best Cream Vape Juice: Our #1 Picks For 2021…
By Drake Equation • Updated: 01/14/21 • 4 min read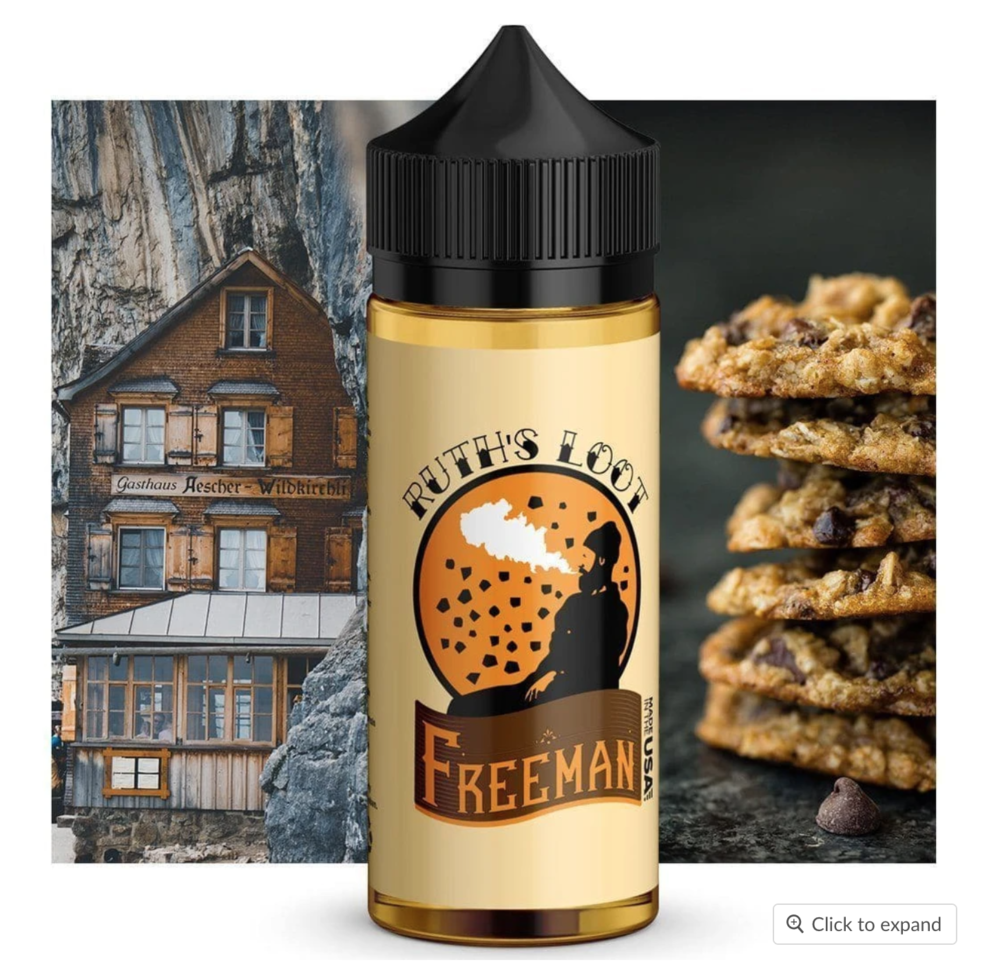 Looking for EPIC cream vape juices? Look no further, these are our current #1 picks when it comes to cream vape juice flavors…
---
Best Tasting Cream Vape Juice: My Current Favorites… 
A good cream vape juice is hard to find. And if you're anything like me, once you find a good one you buy it again and again. As vape juices go, I think cream-based vape juices, meaning anything with a vanilla/cake/dessert-style twinge to it, are one of my favorite types of vape juice flavor.
In this guide, we'll cover off the current best cream vape juices for both sub ohm tanks and rebuildable tanks, meaning high VG cream vape juice, and also creamy vape juices designed for pods and MTL tanks, meaning Nic Salt cream vape juice. As always, as soon as I find more, I'll be updating this list.
For now, here's my guide to the best cream vape juices for 2021…
#1 – 1885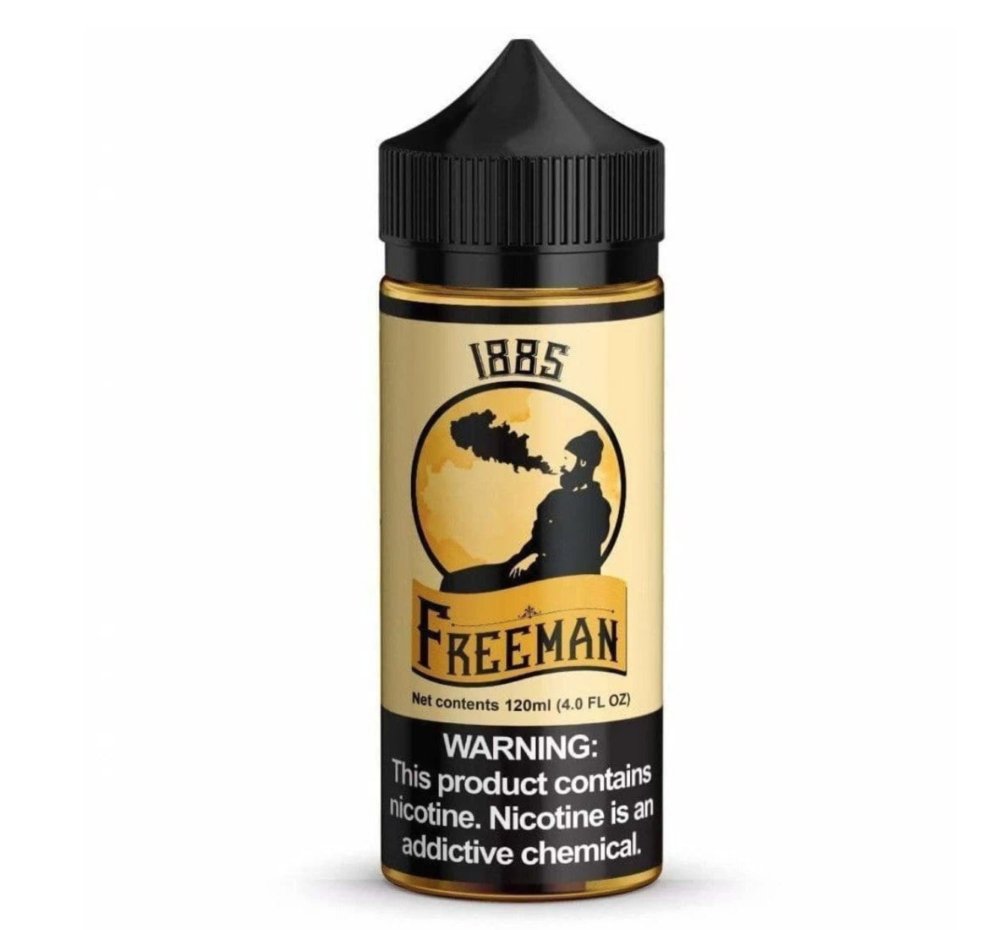 Pin
A killer milkshake-based vape juice that features vanilla blend with creamy dessert notes to create our all-time favorite vape juices. What's with the name? Simple: 1885 was the year the milkshake was invented. And this vape juice is designed to taste just like a classic American vanilla milkshake.
Rating/Overview
#2 – Molten Valley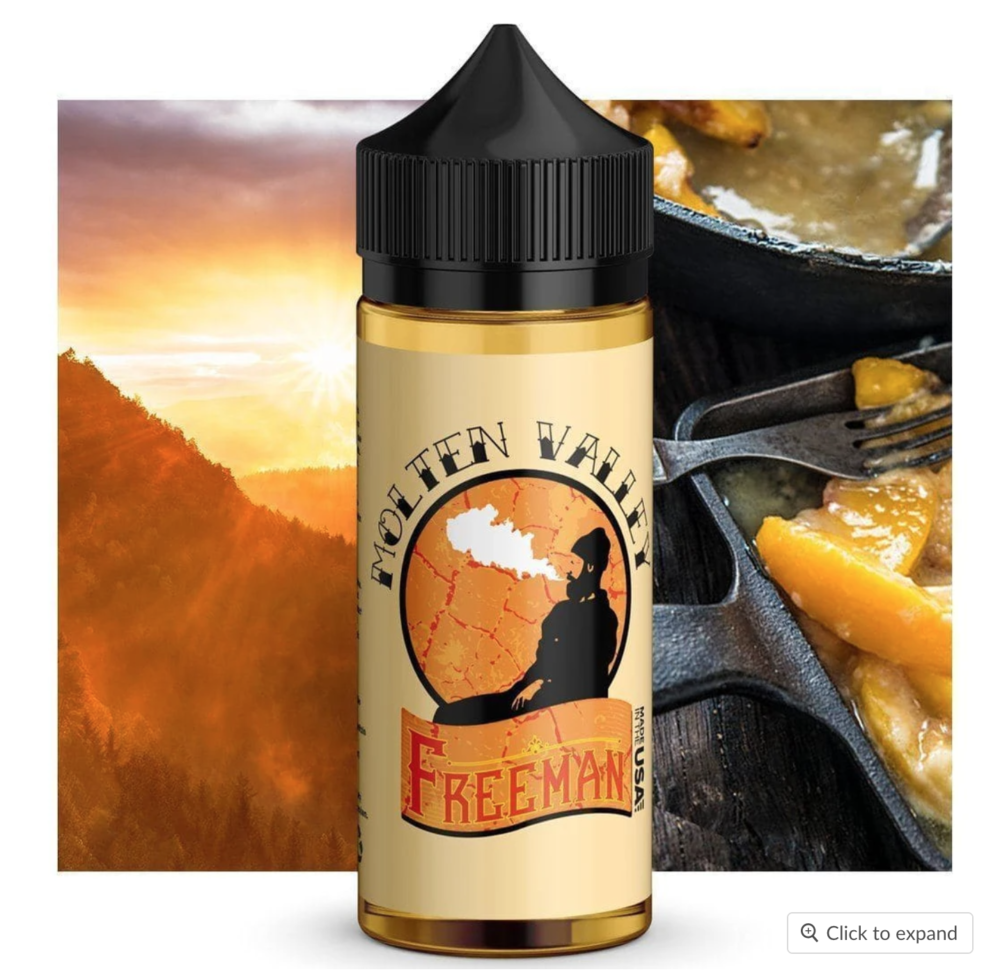 Pin
Do you like peach cobbler, the Southern classic? If so, you'll love Molten Valley. This high VG vape juice tastes just like a peach cobbler topped with a couple of scoops of ice cream. It is a near-perfect cream-based vape juice and will be adored by anyone that likes peach-based desserts.
Rating/Overview
#3 – Vice Cream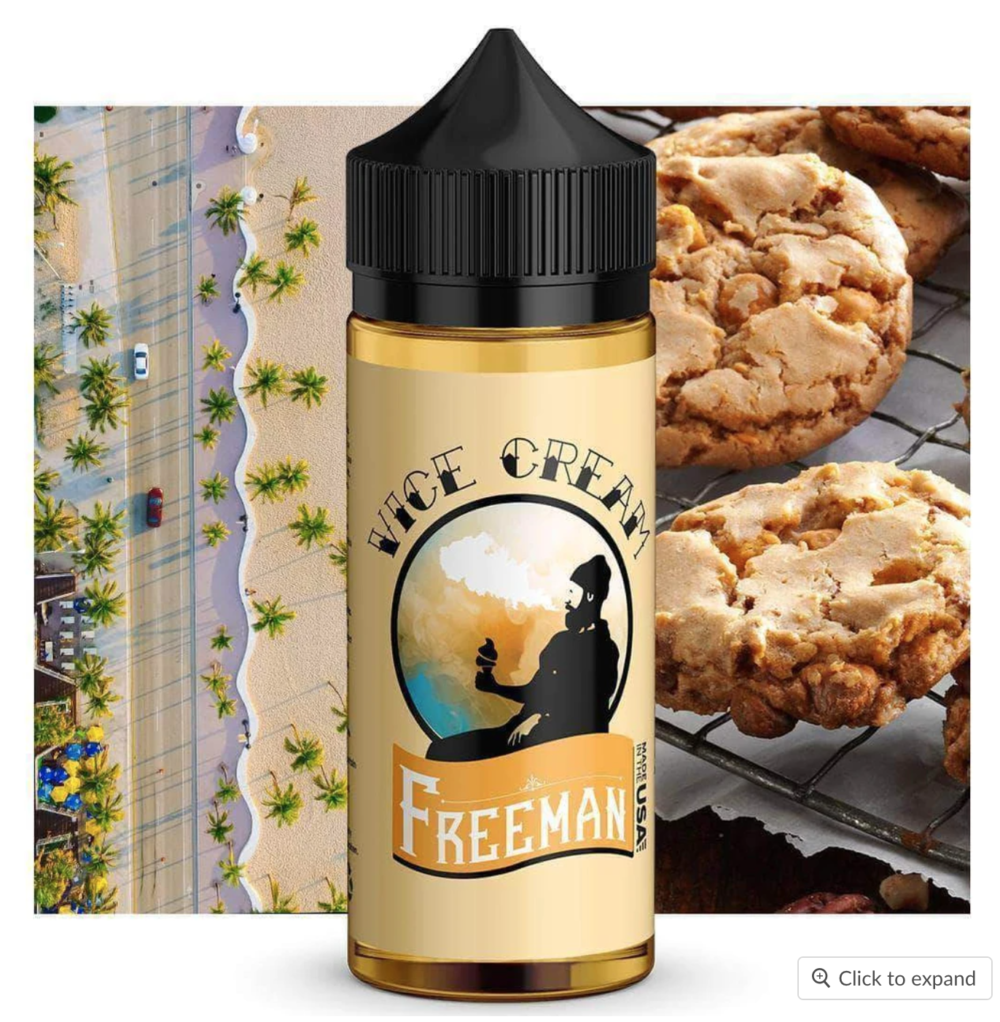 Pin
Vice Cream is a Vanilla ice cream, sandwiched between warm buttery sugar cookies. Sounds good, right? Well, it is – in fact, it is one of our favorite all-day vapes. The vanilla offsets the sweetness of the cookies, so the overall flavor, while sweet and creamy, isn't overpowering. I could vape this stuff forever.
Rating/Overview
#4 – Ice Cream Donut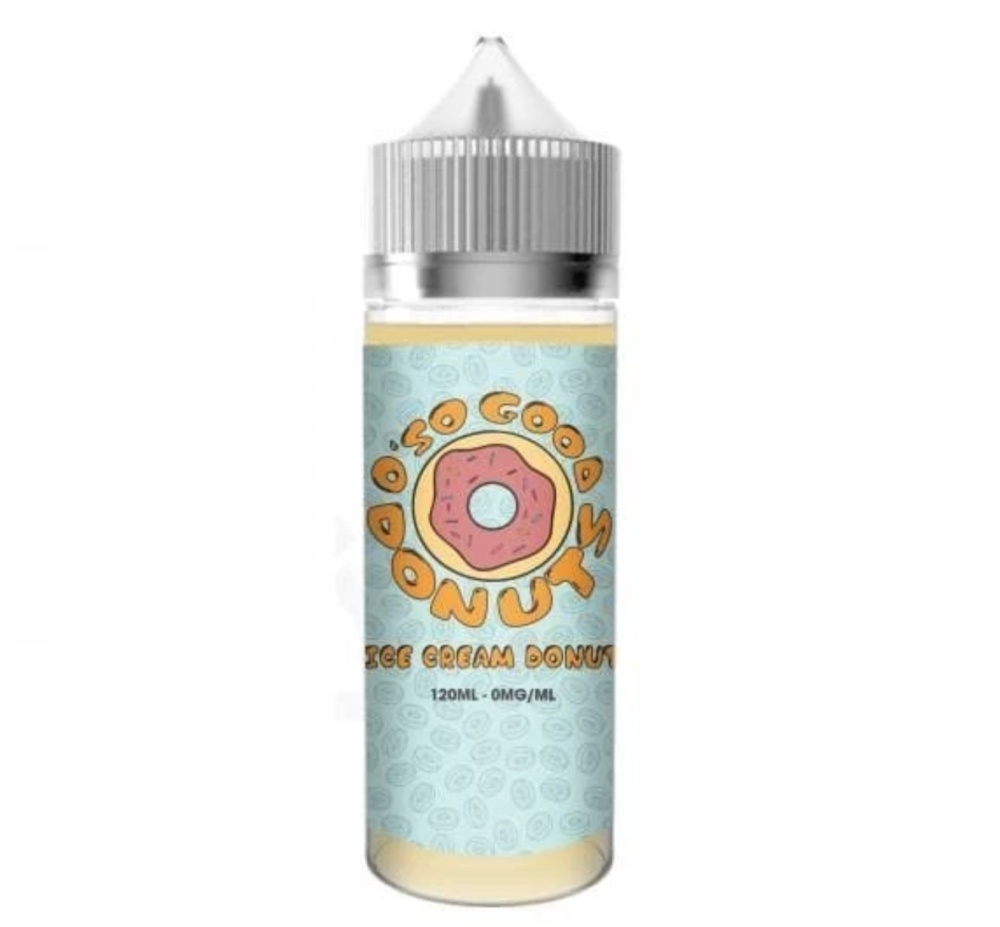 Pin
Do you like donuts? What about donuts topped with strawberry ice cream? If you answered yes to both of these questions, you'll love Ice Cream Donut which is by far and away one of the best creamy-donut-flavored vape juices on the market right now. Plus, there are no calories with these donuts either, so if you're looking to drop some weight, it'll help with food cravings!
Rating/Overview
#5 – Ruth's Loot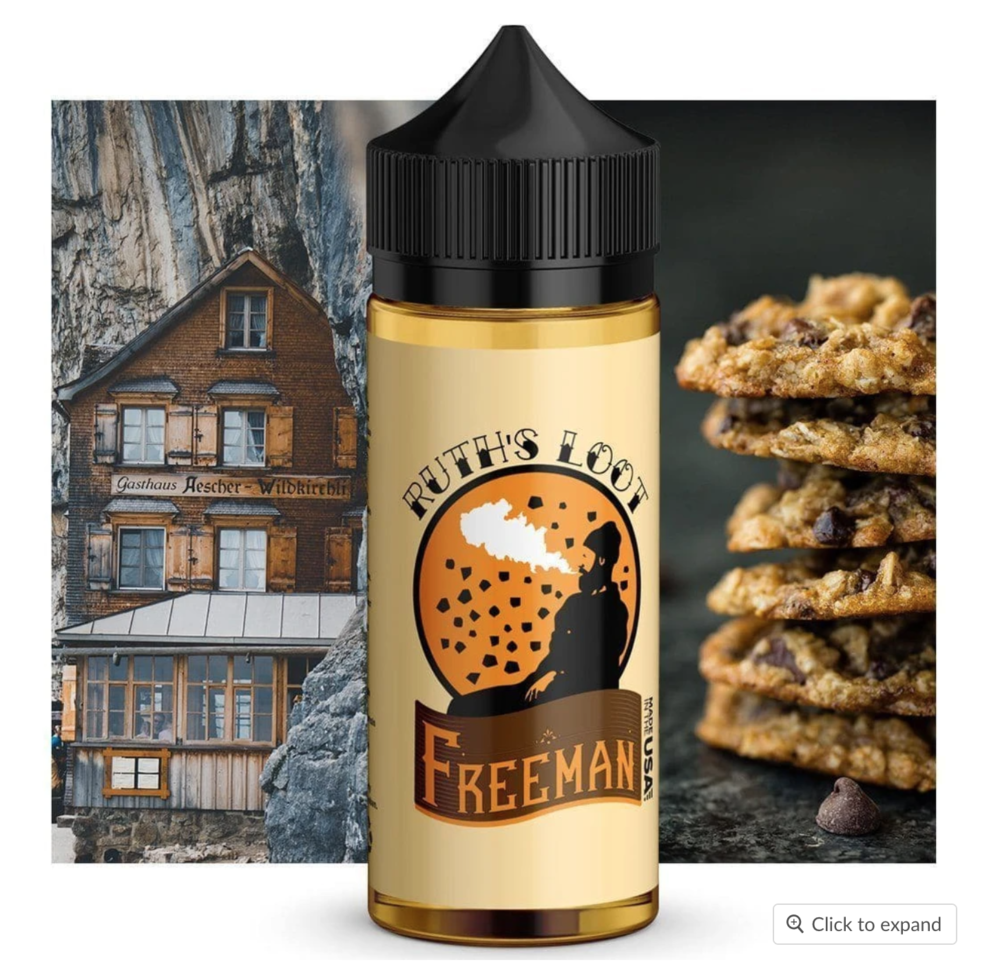 Pin
Chocolate vape juices are usually dog shit; getting the complex flavor of chocolate right is next to impossible. But this is exactly what you get with Ruth's Loot which is a blend of chocolate chip cookies combined with sweet vanilla. The combination is to die for; it tastes just like a freshly baked cookie.
Rating/Overview
Best Cream Nic Salts Vape Juice
When it comes to cream Nic Salts vape juice, I'll admit I haven't tried too many – nic salts doesn't really agree with me. When I do vape nic salts, however, I do have one flavor that I ALWAYS use. And that is Top Brass.
Top Brass is a mix of tobacco with butterscotch and peanut butter. It is creamy as heck and extremely smooth. I use it in my Kayfun and Caliburn G, as it is perfect for MTL vaping. If you like rich, creamy vape juice flavors, Top Brass is 100% worth a look.
I always have a bottle or two laying around my office for when the urge takes me!
Drake Equation
Drake is the founder and editor of VapeBeat. He started the blog WAY back in 2015 when, upon quitting smoking, he struggled to find any useful information about vaping online. With a background in journalism and a newfound hobby on his hands, he set about creating VapeBeat – a blog all about making vaping simple to understand for new users.