VaporFi VIBE – A Truly Outstanding Sub-Ohm Vape Tank
VaporFi has been around since the dawn of vaping. But VaporFi does things slightly different to other players in the space. Like Apple, it makes and sells all of its own gear – tanks, mods, starter kits and E-Juice.
The VaporFi brand is strong; the company produces high-end, good quality vape hardware and in recent times the company has really shifted gears, offering up a raft of new, innovative gear – gear like the VaporFi Vibe sub-ohm tank.
With top airflow and NotchCoils as standard, can the VaporFi Vibe stand up in the ever improving raft of sub-ohm tanks now readily available to vapers? Does it have the looks, performance and capabilities to be spoken of in the same breath as the UWELL Crown or Herakles Plus?
Let's find out shall we?
VaporFi VIBE Review: Packaging and Design
The VaporFi VIBE ships in VaporFi's iconic white and green packaging.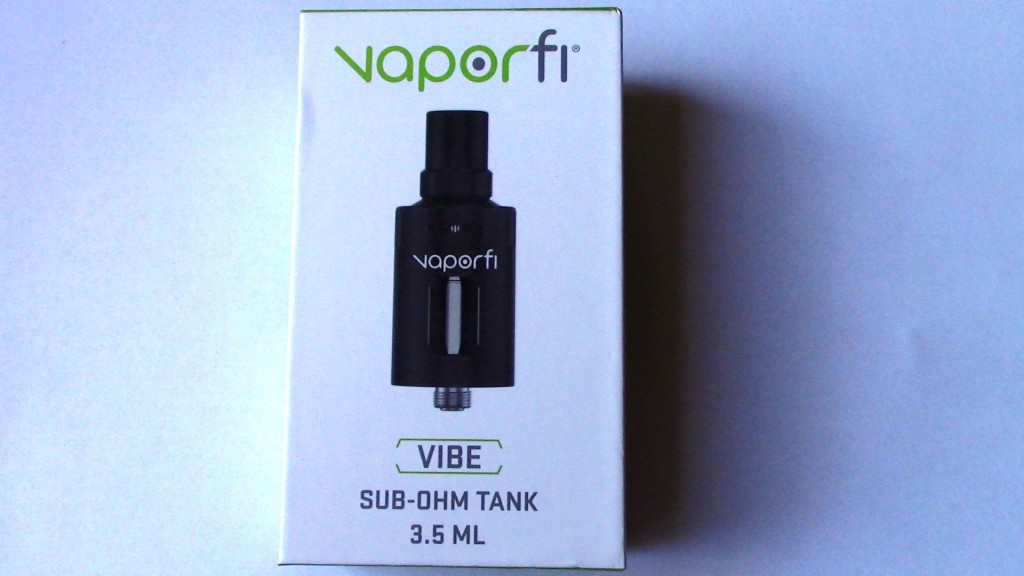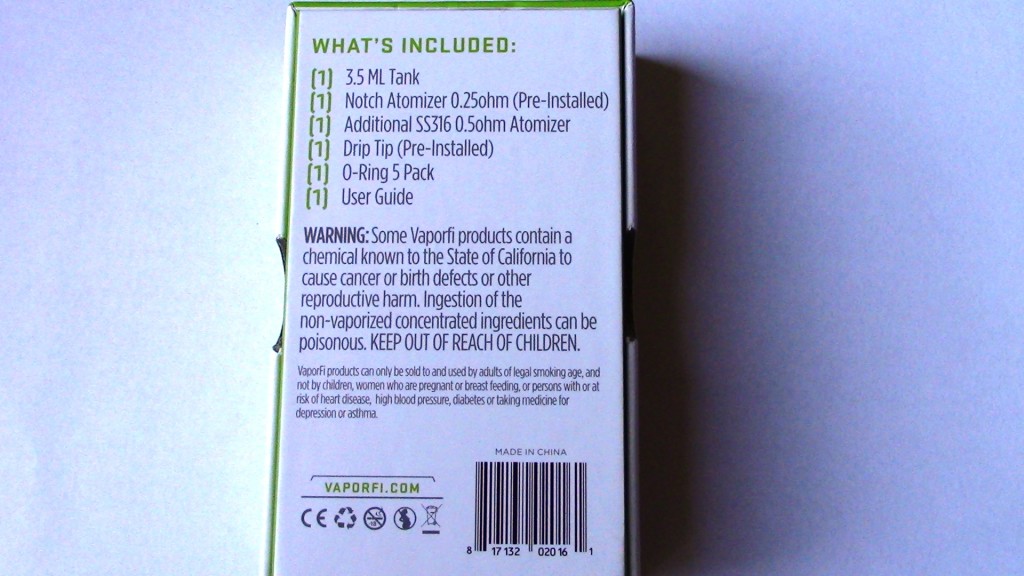 On the front we see VaporFi up top with the Vibe beautifully pictured underneath. On the back of the box we see what's included inside:
3.5mL Tank
Notch Atomizer 0.25ohm (Pre-Installed)
Additional SS316 0.5ohm Atomizer
O-Ring 5 Pack
User Guide
There is no spare glass tank included, which is a bit disappointing — especially if you're clumsy like I am! Still, this can hardly be considered a deal-breaker. Plenty of modern tanks omit spare tanks these days.
Opening up the box were are presented with the spare o-rings and user manual. Right underneath is the beautiful VaporFi Vibe and the spare coil with both encased in a protective foam.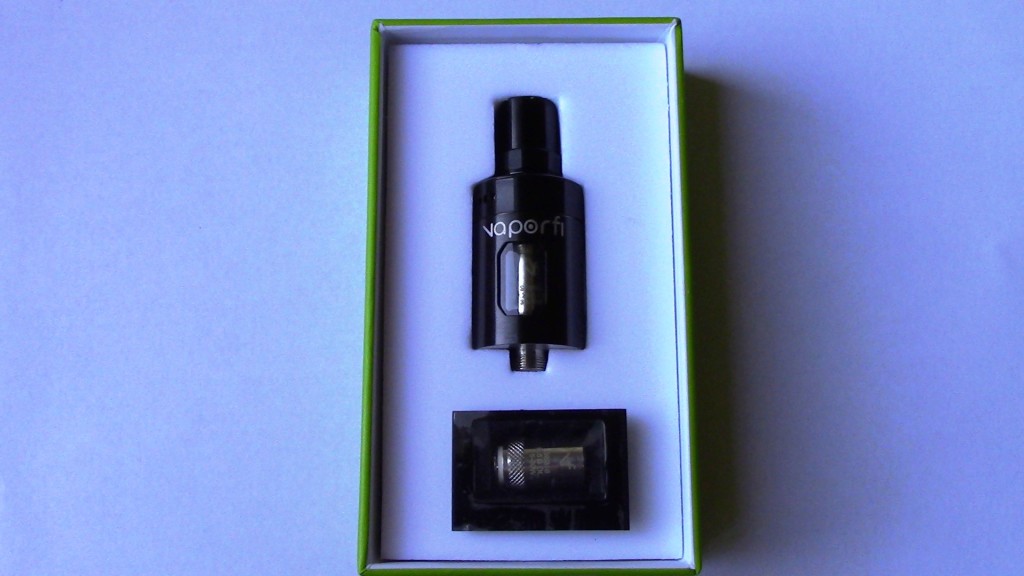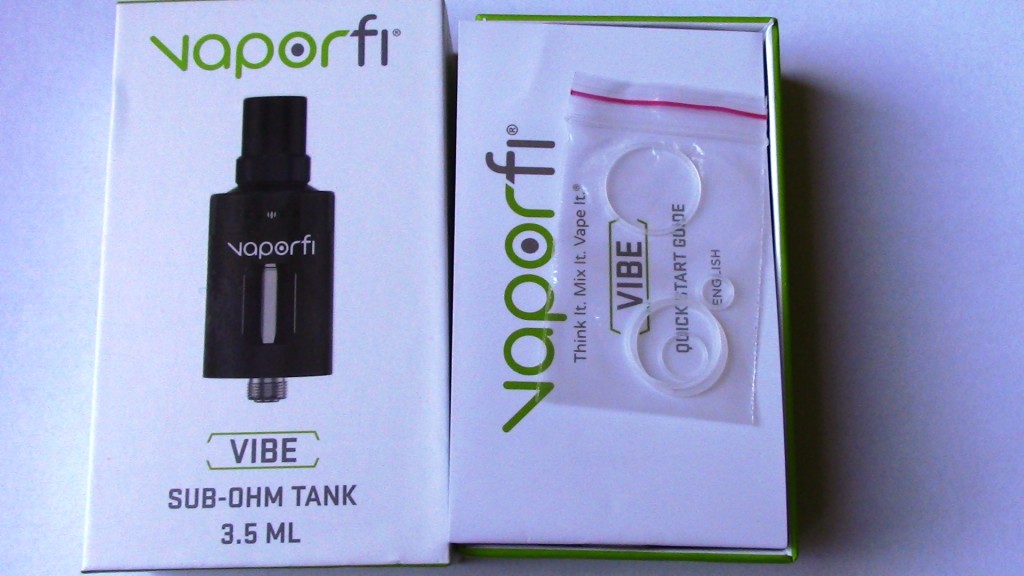 Upon inspection of the Vibe I found a few things that sort of surprised me. For one you have top airflow which is an indication that flavour should be a outstanding on the tank. The other is the top fill portion, which is easy to use but I do wish the inlets were a little bigger.
Everything fits together very nicely and all the threading is buttery-smooth. The coils are doubled here, meaning they are not just coils but your chimney as well. You have a total of ten airflow holes (five on each side) for customising how the VaporFi VIBE draws. Personally, I like mine wide open.
The Vibe comes apart for easy cleaning and goes back together with ease. The overall look and feel of the VaporFi Vibe screams quality, which tells me this thing was designed to perform.
But just how well does it perform? Read on to find out whether the VaporFi VIBE has the chops to keep up with my high-power, chain-vaping ways…
VaporFi VIBE Review: Performance
Let's get something out of the way: prior to testing the VaporFi VIBE I no preconceived notions about being blown away by its performance. I figured it'd be average, at best…
I was wrong. Dead wrong. The VaporFi Vibe is a seriously capable tank that really holds it's own whether you're TC vaping or pushing higher wattages and chasing big ass clouds and flavour.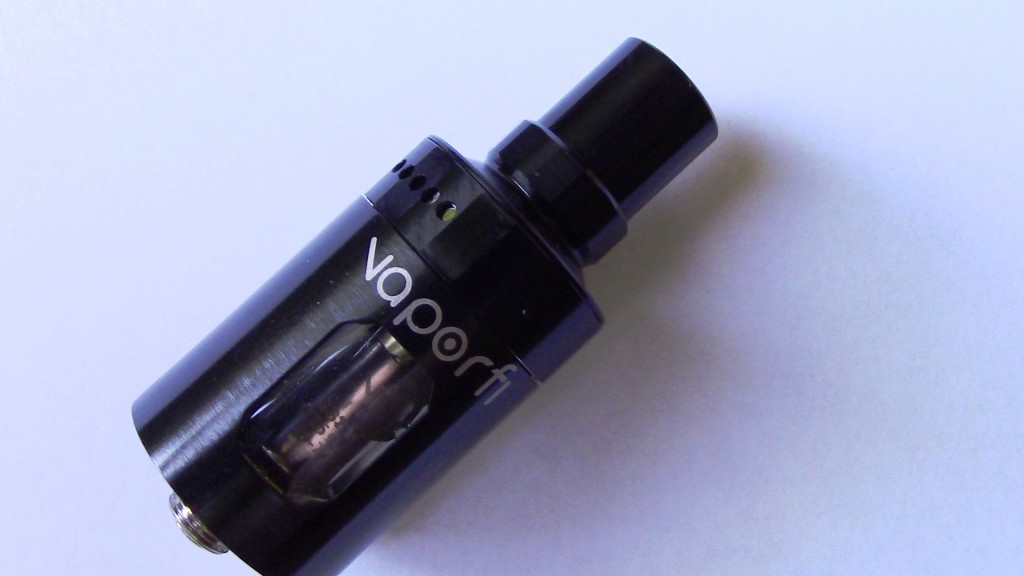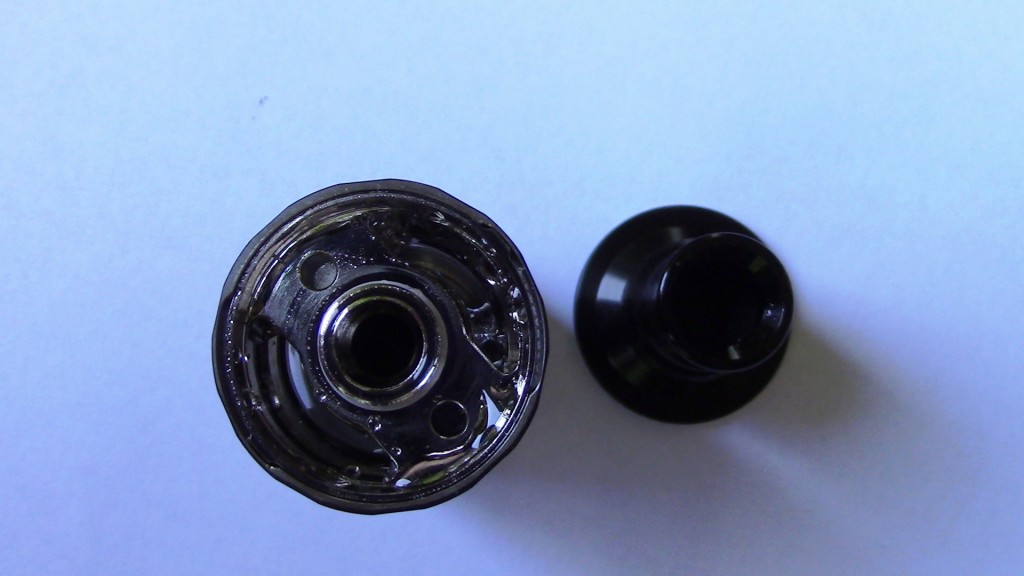 Using the NotchCoil (30-70W) and running 80VG I had no wicking issues. Priming the coil was easy and the coil actually soaked up like the Herakles Plus coils, fast and smooth.
After filling the tank I ran it at its lowest rating, 30W and what I received was great flavour and decent clouds! Turning up to 35W yielded better results with slightly improved flavour. 45W was like using the Herakles Plus at 65W; the flavour and clouds were immense!
At 55W, the VaporFi VIBE came ALIVE and was easily on a par with my favourite sub-ohm tank of all time, the Herakles Plus. The flavour, clouds and performance here are just exceptional. At 7oW, the story is once again the same: excellent flavour, big ass clouds.
I was able to take this .25ohm coil up to 100W with no issues. This level of performance really surprised me; outdoing the Herakles Plus is not something you encounter very often. But the VaporFi VIBE did just that — in every way.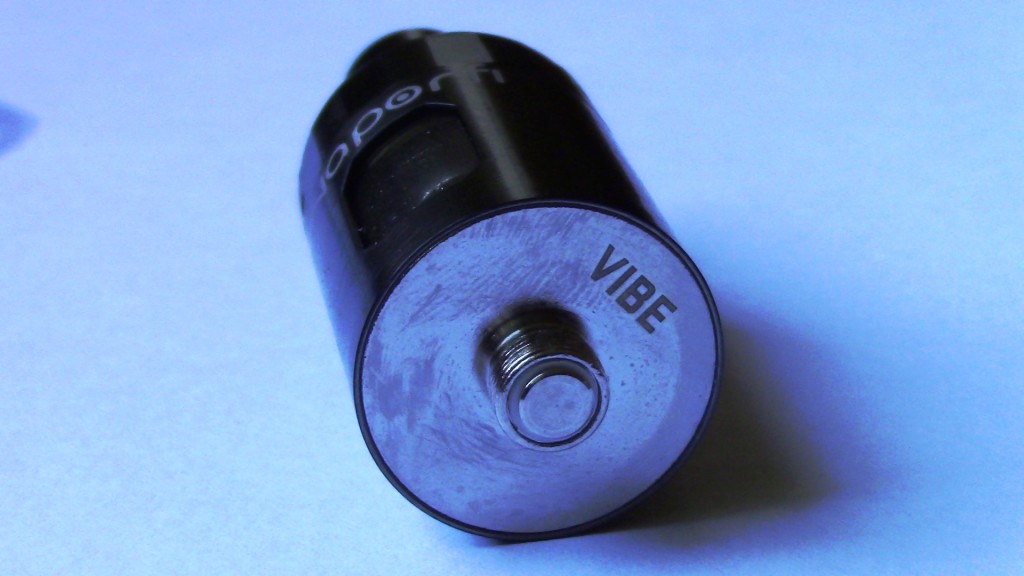 The spare 0.5ohm (15-30W) coil is decent as well. Flavour and clouds can be had at the 15W to 20W range, but for a more robust flavour and larger clouds you will need at least 25-30W – that's where the real flavour starts to come through.
I did reach 50W using the .5ohm coil but you can not chain vape it at 50W — it hits a cliff and things heat up and then dry-hits happen. Still, not bad for a 0.5ohm coil designed for lower-wattage vaping.
VaporFi VIBE Review: Final Thoughts and Conclusion
Well, VaporFi has out done not only themselves but the infamous Herakles Plus tank. I do wish it had a 4mL capacity but 3.5mL should get you around 5-6 hours of vaping.
The overall look has a brushed finish and it really pops, regardless of what mod you're running it on. I enjoyed using the VaporFi VIBE so much it has now become a mainstay in my daily rotation.
This is the best sub-ohm tank VaporFi has ever produced.
VaporFi Vibe Review: Ratings
Design – 9
Flavour – 9.5 (10 with the NotchCoil)
Performance – 9.5
Overall – 9.5
Pick The VaporFi VIBE Up RIGHT NOW Direct From VaporFi For Just $44.99
---
Next UP: Eagle 25mm RTA by GeekVape Review: Another STUNNER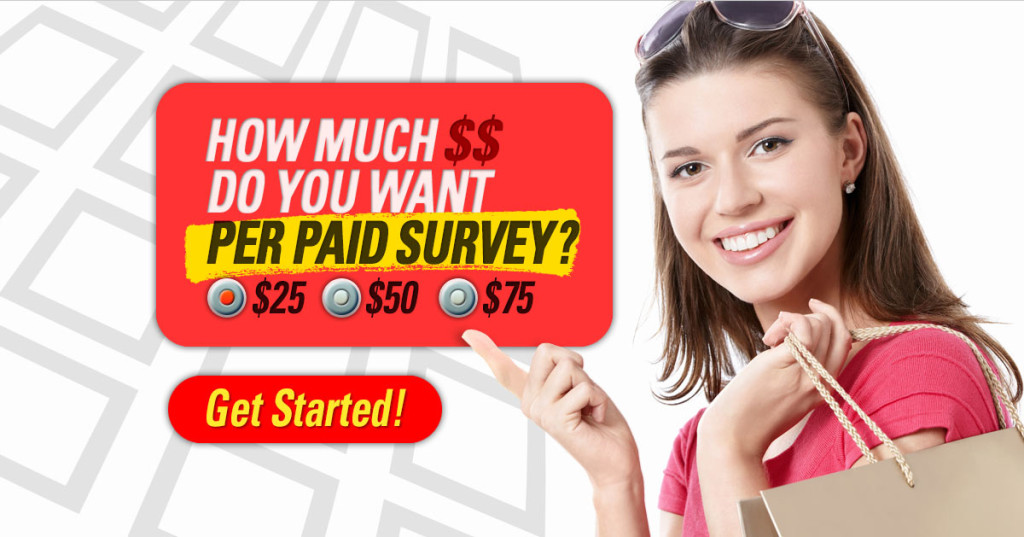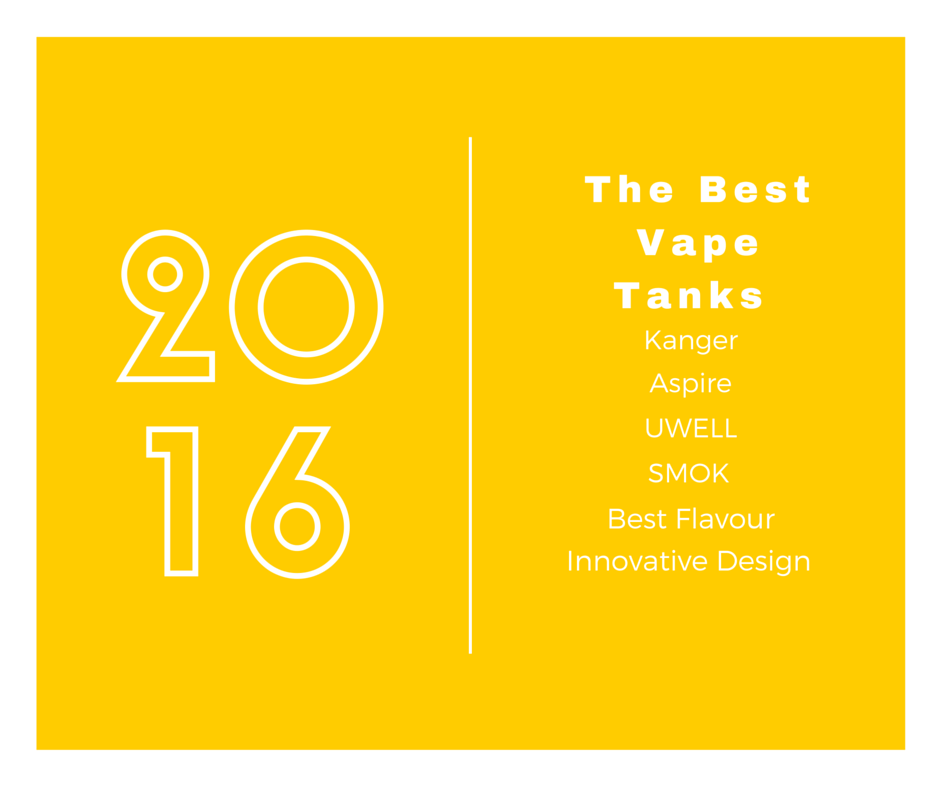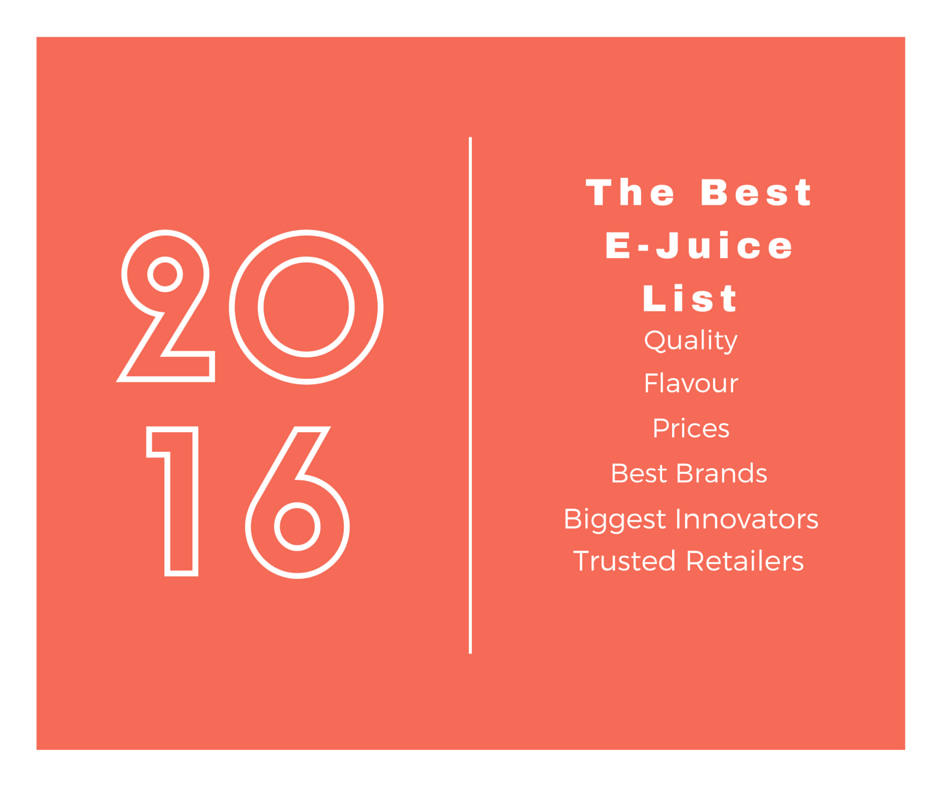 NEXT UP:
Nick Jennings
Reviews & Tutorials Guy. If You Can Build It & Vape It, I'm Your Man!