Hellvape HELLBEAST Preview: MTL & Sub Ohm Tank (In One!)
By Drake Equation • Updated: 01/20/19 • 4 min read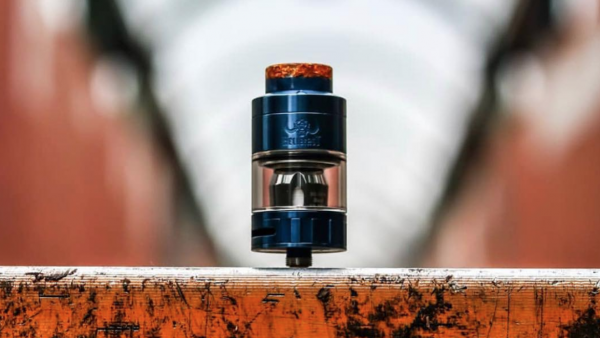 Regular readers will know that I am a big fan of MTL vape tanks, so when I heard about the Hellvape HELLBEAST, well… I kinda got all excited…
You see, the HELLBEAST is essentially two tanks in one: an MTL vape tank or a powerful sub ohm mesh tank. And how you switch between the two is simple.
You can either run mesh/sub ohm coils or MTL coils. Simple, right?
The HELLBEAST will run the following MTL vape coils:
Aspire Nautilus V2 coil heads
And for DTL, you have the following coil heads:
Smok TFV8 Baby/Beast coils
Vaporesso GT coils
Eleaf HW coils
HELLVAPE Tank Design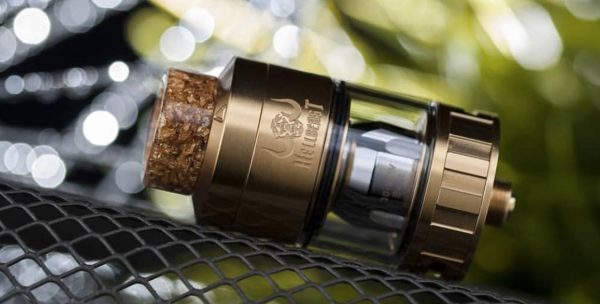 Pin
The HELLBEAST is a 24mm tank, so it is pretty chunky. It's a solid-looking piece of hardware too. You have an 810 drip tip (as well as a 510 adapter included in the box), so you're free to switch things up.
You'll probably want a thinner drip tip for MTL vaping and a wide bore drip tip for direct to lung vaping. The inclusion of both 810 and 510 means either is simple to implement.
Hellvape knows what it's doing when it comes to precision machining, and the HELLBEAST is no exception. It looks utterly badass in all color options, though I ended up ordering the Gun Metal variant.
Filling up the HELLBEAST tank is simple too; just slide the top cap over to expose the kidney-shaped filling ports. Once you're filled up, you can then start vaping.
The tank comes with Hellvape's 0.2ohm mesh coil head installed, and word on the street suggests this coil head is MEGA. I'm talking big clouds, great longevity, and massive clouds.
The AFC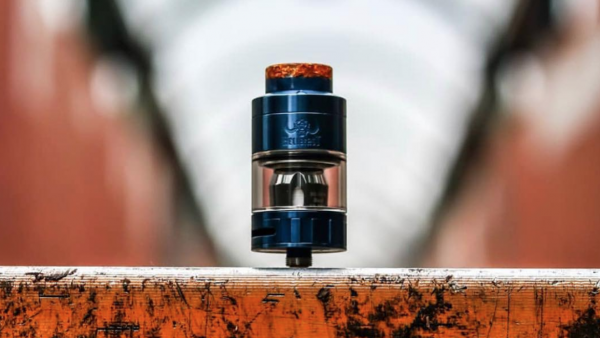 Pin
This is where you sort the airflow. If you're using an MTL coil head, you'll want it nice and tight.
Using a DTL coil head, you can keep it wide open for the swooshy airflow everyone likes on high wattage sub ohm tanks.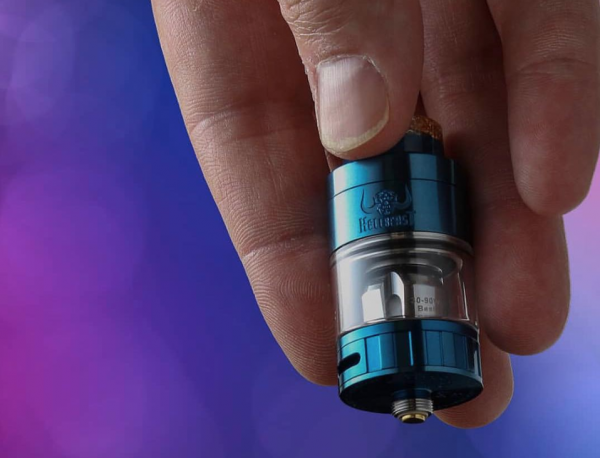 Pin
The HELLBEAST comes with Hellvape's 0.2ohm mesh coil installed, meaning you'll have to buy the MTL ones separately.
This shouldn't be a problem though as Nautilus coils are available pretty much everywhere. They're also cheap as well, so running this tank in MTL mode will not cost you a lot of money.
HELLBEAST Color Options
Stainless Steel
Black
Full Black
Gunmetal
Blue
Purple
Gold
Rainbow
Hellvape Hellbeast Tank Specs
Size: 24mm
Capacity: Varies – 4ml (standard) / 4.3ml (Smok Coil) / 3.5ml (Nautilus coil)
Coils: Hellvape 0.2ohm (included) – also compatible: Smok Baby Beast Coils, Vaporesso GT Coils, and Nautilus V2 Coil
810 drip tip and 510 + adaptor included
Bottom adjustable airflow with MTL option
Slide top fill cap
Who Is The HELLBEAST Tank For?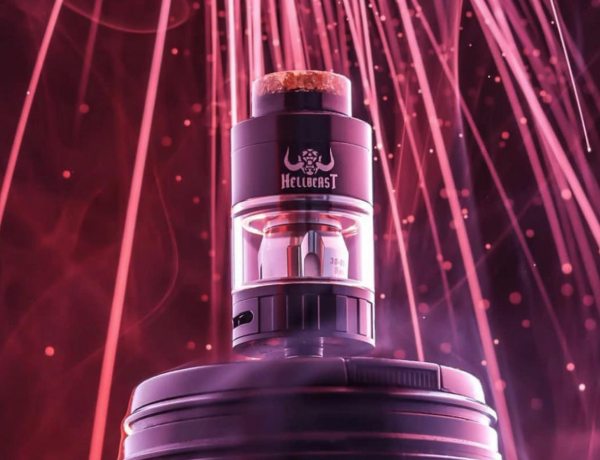 Pin
Basically, anyone! If you don't like building your own coils and you dig the ability to MTL vape, it's for you.
I have one on order now, for this express reason: I like MTL vaping and I like having a decent mesh coil sub ohm tank knocking around for when I'm out and about.
I tend to use rebuildable tanks at home, and pod mod vapes and mesh/MTL tanks when I'm out and about; they're just easier to deal with and less fiddly.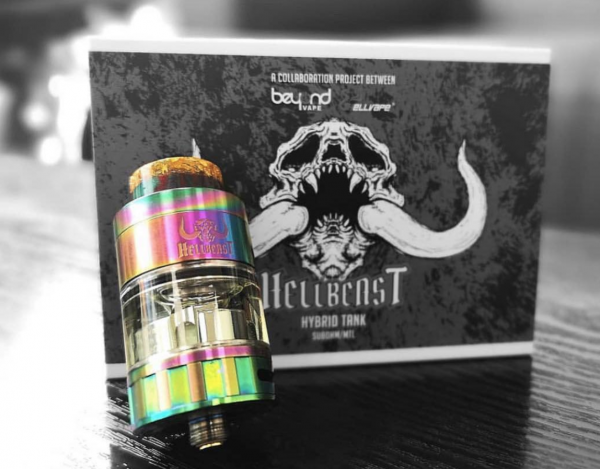 Pin
And with the HELLBEAST tank, you're effectively getting two vape tanks in one. This is really cool. Plus, initial reviews of the tank are very positive – always a good thing!
This was why I purchased mine without doing much research. I love HellVape, so I knew it'd be legit. I also like the price of this thing too: at just $31.99 it offers up some pretty incredible value for money.
I mean, think about it: you're getting two tanks for the price of one and it's only costing you $31.99. That's awesome whichever way you slice it!
Where To Get One?
VaporDNA | $31.95 – Best Deal I've Seen
Drake Equation
Co-founder and Editor of VapeBeat. I make the words.